Wanderlust sets in pretty quickly after I return home from a trip.  Unfortunately, Africa cleaned me out financially for a bit, not to mention the fact that it's recital season and my directors would be none too happy about me leaving until after the mid-June show.  Knowing I'm stuck here, even if it is just a for a month, makes it that much worse.  It's times like this when I have to remind myself how much I really do love where I live.
I was somewhat inspired this list I recently read about my hometown of Nashville, that mostly made me want to fight someone.  I figured I would take the high road and focus on the wonderful things about where I currently live instead of the largely fictionalized things written about my former home.
10- People Visit You– Whether for the theme parks or the beaches, Florida is a huge tourist destination.  What this means is that friends, family, and vague acquaintances will be there, whether to intentionally visit you or not.  Either way, you can usually avoid requisite trips to the boring places other people live and save your money and time off for more fun trips.
8- Cheap Cruises– Florida residents get excellent discounts on cruises and when you live within driving distance of a port it's really the cheapest way to travel.  Norwegian Cruise Line's last minute deals and specials section of their website is one of my favorite ways to spend an afternoon day dreaming.  What other vacation can provide lodging, food, and transportation for under $100 a day?  Of course, the best way to save money on a cruise is to make friends with a Disney Cast Member.  Disney Cruise Line is the best and they offer a generous discount!  I've written about my Disney Cruise experiences in the past, and they're always great.
7- Weird News Capital of the Country– The Casey Anthony saga alone makes us note worthy, but just a quick glance at the @_floridaman twitter account,

or the and the WKMG Local 6 Facebook feed proves that even our less notorious crimes are fascinating.
6- Theme Parks!– Well, mostly Disney World if we're getting specific.  Of course, we are home to Universal Studios, Sea World, Busch Gardens, and countless other amusement parks, water parks, wildlife parks… you get the idea, but I'm hopelessly partial to Disney.  Most people that live here have annual passes to at least one of these.  This is obviously another perk of making friends with a Disney Cast Member (or Universal "team member" if you must.)  I can be found at least once a week wondering Epcot with drink in hand!
5-Food– Florida, and where I am in Orlando especially, is not widely known as a food destination, but I think it should be.  Maybe it's just that I grew up in Tennessee, where I had access to one very bland variety of food (last TN bash, I promise), but the fact that we are such a global tourist destination as well as a prime place for people from all over the world to retire has given us some pretty great international cuisine.  Of course, I don't need to mention the seafood and key lime pie!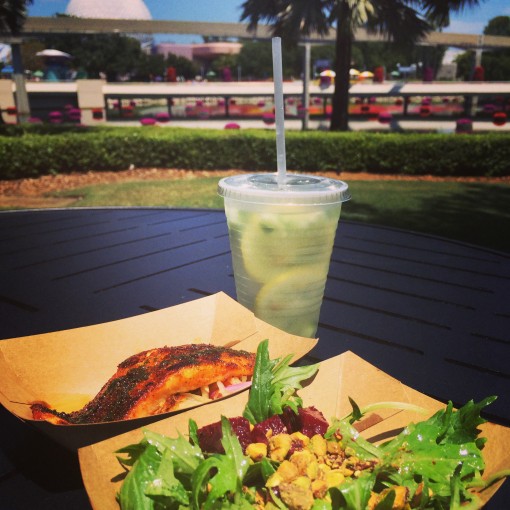 3- Island Time– This one goes hand in hand with day drinking, but the closer you get to the beach the less people care about most things.  There's a general laid back attitude from most of the locals, who are all local transplants by choice since no one is actually born here.  No one is in a particular hurry, shorts and flip flops are appropriate attire for any occasion (though I have mixed feelings about this one), and again, fruity drinks are always welcome.
2- The Weather– This is a huge reason most people end up here.  Sure, a lot of us complain about the heat and humidity, but it sure beats winter!  You don't want to be around a Floridian when the temperature dips below 70!  I don't miss the seasons at all, we have the best one all year!  Trust me, short sleeve Christmas is the best.
1- Day Trips–  Perhaps one of the things I found most unsettling about living in Tennessee (I lied when I said I was done), was that two hours in any direction just got you  further into Tennessee.  I'm sure geographical claustrophobia is a real thing.  That's why this is number one for me.  I get pretty antsy staying in one place, and Florida offers plenty of mini-escapes when you don't have the resources to really travel.  From Orlando, I can easily access beaches on the Atlantic or Gulf side with just a day to spare.  In two hours or less I can also make it to historic St. Augustine, quaint artsy Gulfport, spooky Cassadega or the unequivocally bizarre Weeki Wachee Springs.  If ghosts, psychic, and mermaids aren't your thing there are plenty of parks and nature preserves around too.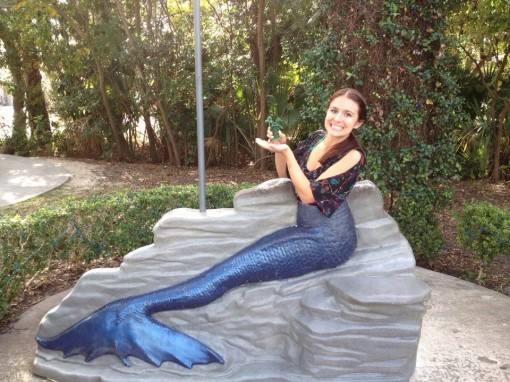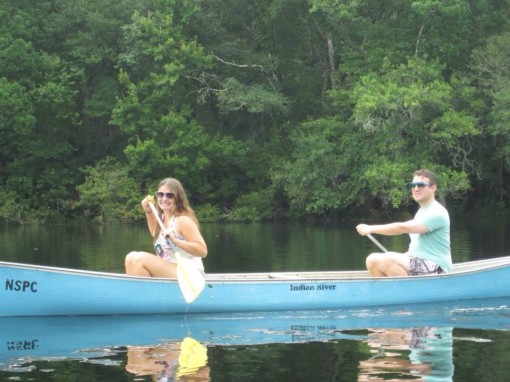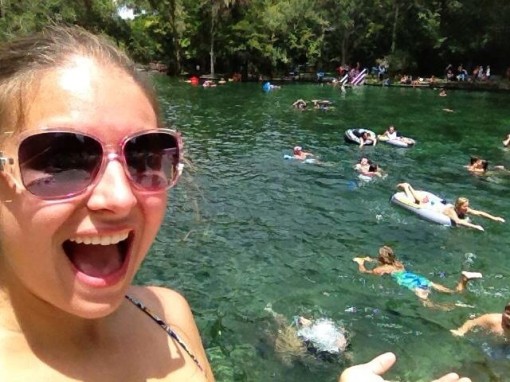 So here it is, the 10 greatest things about living in Florida!  Hopefully I'll remember to reference this list every couple days when I get the urge to quit my job, hop on a plane and never look back.
Save