I know, another Disney Cruise post!  I can't help it.  I leave in 3 days and it's literally all I can think about.  So, as I was sitting in my living room trying to figure out what to pack, it occurred to me that a lot of these things were things I wouldn't necessarily have thought of the first time around.  So here's my packing list, there are some obvious choices and some things I wish someone had told me about before my first cruise (of course I'm notoriously bad at actually researching before a trip, so they may have).
1-Bathing Suits– I know this is an obvious one.  You're literally surrounded by water, of course you need a bathing suit.  It's never happened to me, because I'm always prepared for bathing suit situations!  I actually keep a bathing suit and towel in the trunk of my car just in case, but I do have a friend who perpetually forgets her bathing suit and then ends up in the hot tub in a cocktail dress after fancy dinner night.  So, bring a suit!  In fact, bring multiple.  You'll need them everyday and there's nothing worse than slipping on yesterdays wet bathing suit.  FYI- they do sell suits on the ship, but there pretty marked up and the selection isn't great.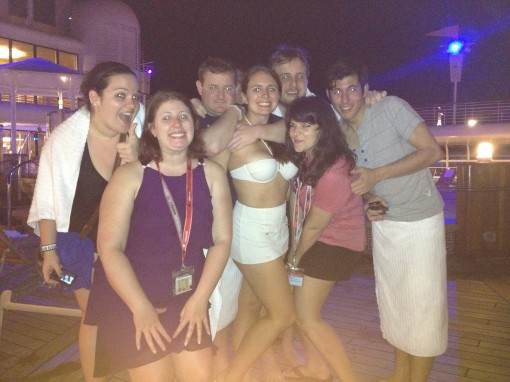 (Which of these is not like the others?)
2-Sunglasses and Sunscreen– Again, this is obvious and again they sell this on the boat, but it's way more expensive and the selection is not great.  You'll be glad you packed these things ahead of time.  The sunglasses are another one I would recommend bringing multiple of.  Maybe it's me, or the fact that I buy all my sunglasses for $12 at target, but they're always breaking on me and I can't function without them!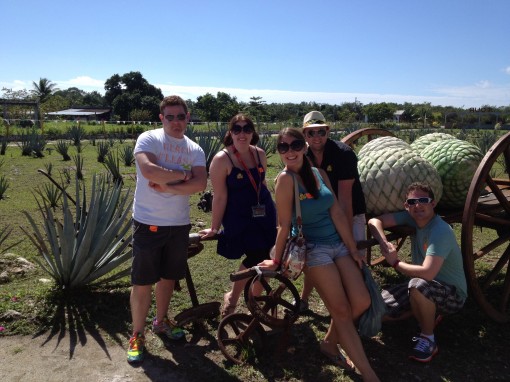 (It's bright out there!)
3-Dramamine– Yeah, yeah… another obvious one!  On a boat this big you can't really feel too much motion, but pack this just in case.  I think I suffer more from a fear of motion sickness than from actual motion sickness, but I preemptively took this stuff every few hours with no problems.  One of us didn't and he threw up what was described to me as a "cartoon amount"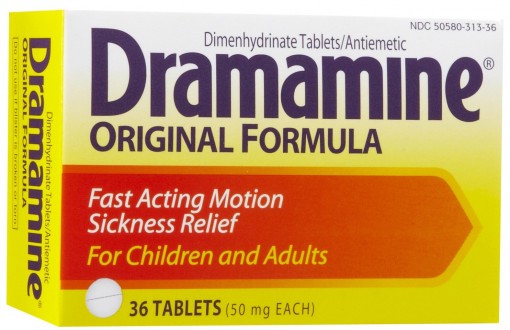 4-Fancy Clothes– There are sadly few opportunities in this age for most of us to dress for dinner.  Cruises are one exception, don't waste it.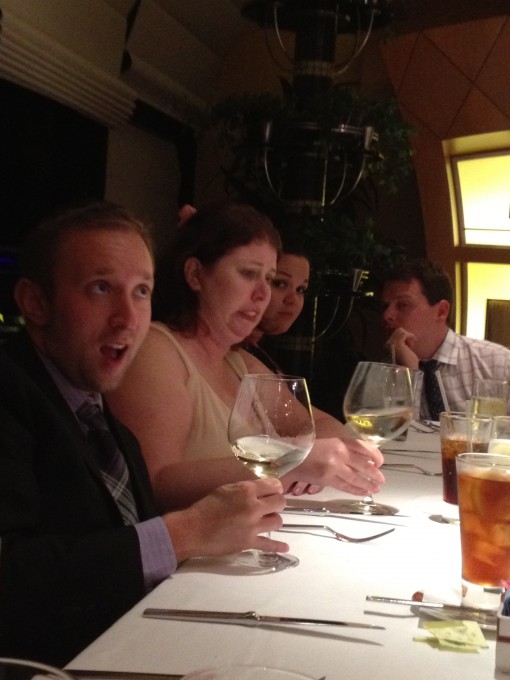 (Just because you look fancy doesn't mean you have to be totally comfortable with the wine swirl.)
5-Pirate Clothes!– Ok, this one is Disney Cruise specific, but they have a pirate night on every cruise, complete with deck party and fireworks!  They will provide the bandana, but it doesn't hurt to get into character with a few costume pieces of your own.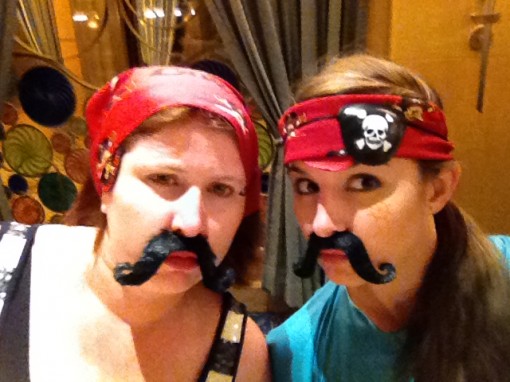 6-"Give up" clothes– Fat pants/cookie pants, whatever you want to call them, we all have them and there's no shame in it.  So dig those bad boys out of the back of the closet because if you do it right, you won't be the same size getting off the ship as you were getting on.  Just make peace with this and everything will be a lot easier.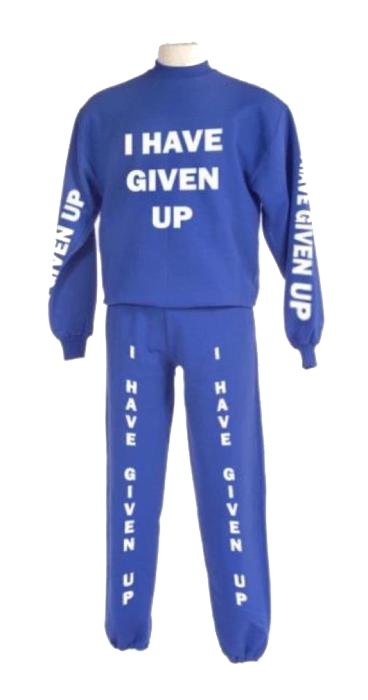 7-Fun Stuff– Just silly things, games, decorations for your room, decorations for the outside of your door.  I already posted about this but for those of you that didn't read my most recent Disney Cruise post, one of my favorites was the white boards we all brought for our rooms.  We had 4 rooms in a row and brought the white boards for us, but the rest of the hall ended up joining it.  No one can resist a white board note.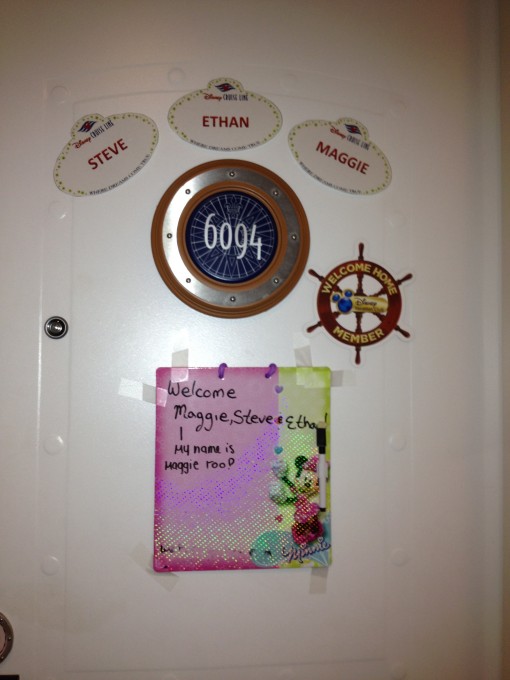 8- Alcohol!!!– This is another one that is partially Disney specific.  Disney allows you to bring your own liquor on board which most other cruise lines do not.  However if you are on other cruise lines there are plenty of clever products for sneaking your own booze on board.  However, if you are lucky enough to be on a Disney Cruise you can strut right on with a bottle of tequila without any trouble.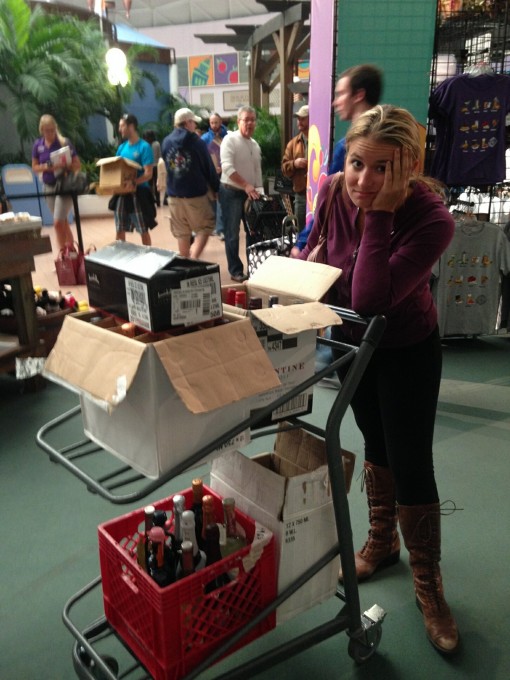 9-Travel Mugs– The bigger, the better.  This is another one I didn't think of the first time around.  Disney allows you to bring your own alcohol, which of course I did, and the top deck has free soda and juice.  The problem is, the top deck only has small cups for said soda and juice, which makes it very hard to bring back to the room for mixers.  I luckily still had the travel cup I had used for road cocktails on the way to the port, which proved to be a life saver!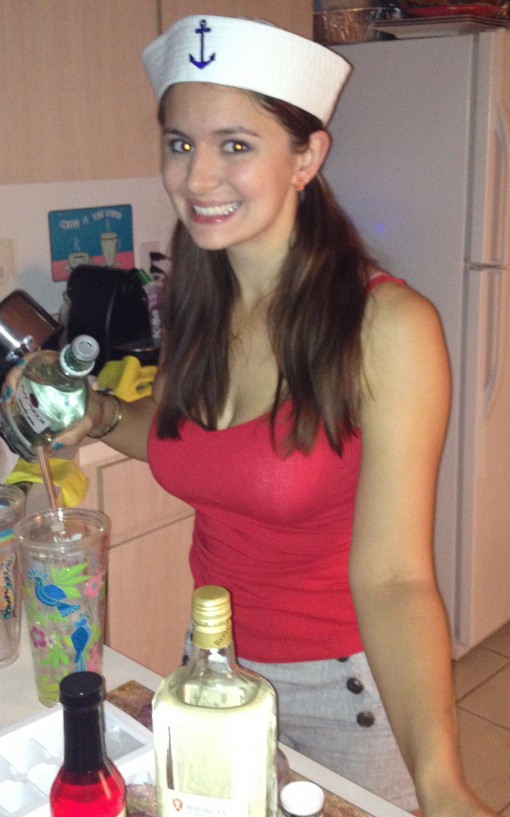 (I wasn't the one driving, don't worry)
10- Proper Travel Documentation– This is another one I mentioned in my last post, but I really can't stress it enough.  Research what you need, ID, Drivers license, birth certificate, etc.  If you have a passport that's probably easiest.  We did run into trouble at the port when our friend found out he was not actually a citizen due to some improperly filled out forms during his adoption 23 years prior.  Just make sure your covered.  Luckily no one caught it until we got back from the cruise, because if it had happened the other way around he was getting left in Miami.