What is Disney After Hours?
What's the worst part about a day in a Disney Park? If you've been recently (especially around the holidays) you know it's the crowds. People are the worst, but Disney has launched a new event that may just help solve this problem! Disney After Hours is a new event starting at 3 of the 4 Walt Disney World theme parks. Magic Kingdom, Animal Kingdom, and Hollywood Studios are currently participating in this ticketed event (though hopefully Epcot will be joining soon!). The event hours vary depending on the day but the basic idea is that you get an extra 3 hours to yourself after the park closes.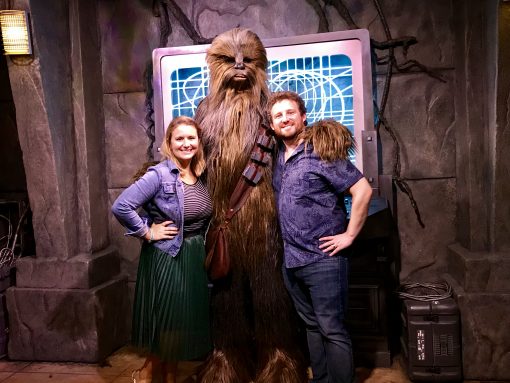 How Much Does it Cost?
I was invited to check out the event at Disney's Animal Kingdom and Disney's Hollywood Studios, and was a little skeptical at first. At $125 advance purchase online or $129 day off ($95 for annual passholders and Disney Vacation Club Members) per ticket it was initially a hard sell for me. A one day one park ticket runs between $109-$129. Did Disney really find a way to charge for the same day twice?! Yes, yes they did and it was great.
The events start between 8pm and 10pm depending on the night you choose, but the ticket lets you into the park as early as 7pm. So you get a few hours to enjoy the park with the plebeians before the party starts, and in time to watch the firework show before everyone else gets the boot.
Once the event starts most of the major attractions are open, as well as some of the night time shows, shops, and food/bar carts, and a couple of quick service restaurants. Best of all, most of those food carts serve free ice cream, soda, and popcorn!!! You can probably eat $129 worth of Mickey Premium Bars in 3 hours right? This ticket pays for itself.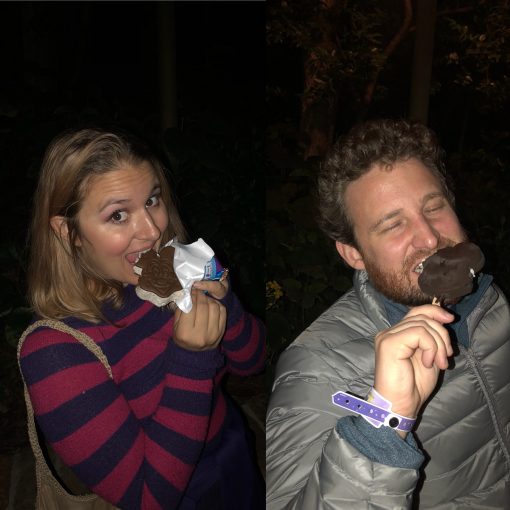 What's Available?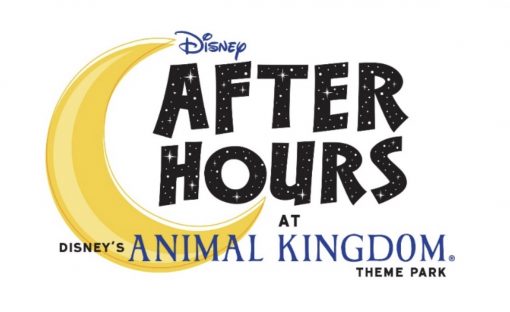 Animal Kingdom
Entertainment:
Tree of Life Awakens, Pandora Drummers, Rivers of Light, and a Dino-Riffic Dance Party.
Attractions:
It's Tough to be a Bug!, Na'vi River Journey, Avatar Flight of Passage, Expedition Everest, Tricera Top Spin, and Dinosaur.
Food & Beverage:
(In addition to the popcorn and ice cream carts) Pongu Pongu, Thirsty River Bar & Trek Snacks and several outdoor bars.
Merchandise:
Windtraders, Serka Zong Bazaar and The Dino Institute Shop.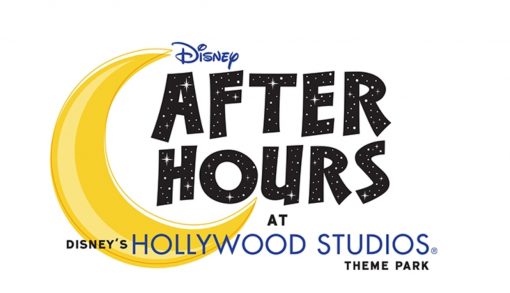 Hollywood Studios
Entertainment:
Character meet and greets with Olaf, Mickey, Minnie, Toy Story Pals, BB-8, Chewbacca and Kylo Ren.
Attractions:
Star Tours, Slinky Dog Dash, Alien Swirling Saucers, Toy Story Mania, Star Wars launch Bay, Rock 'n' Roller Coaster, and Tower of Terror.
Food & Beverage:
(In addition to the popcorn and ice cream carts) Woody's Lunchbox, Anaheim Produce, and KRNR The Rock Station.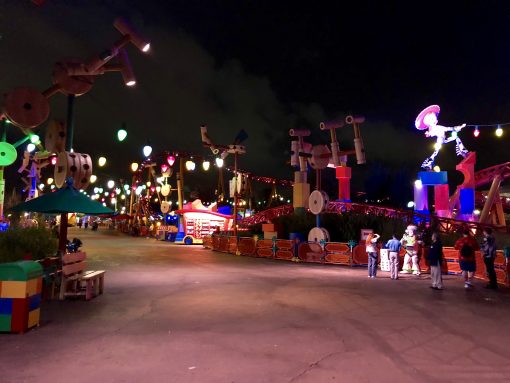 What's it like to have a Disney Park to yourself?
While popcorn and ice cream are clearly a perk, the obvious advantage to Disney After Hours is the limited ticket sales. It literally felt like we had the park to ourselves, like weirdly to ourselves. As a former cast member, it brought back visceral memories of having "bridge duty" where I would have to stand at the Adventureland Bridge hours after the park closed and direct straggling guest to the exit while my coworkers were comfortably enjoying 2am pancakes at Ihop and having the time of their lives. Except this was way more fun than Bridge and I didn't have any Ihop FOMO.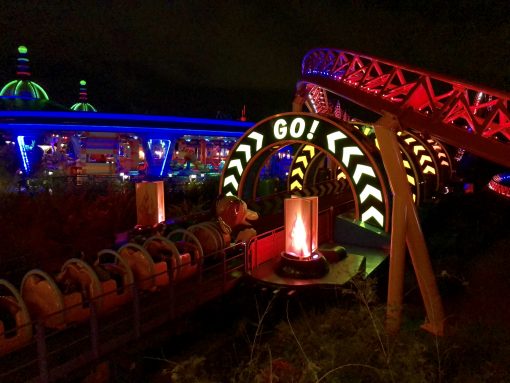 I had been holding off on some of the newer more popular attractions, because I just can't bring myself to wait in an hours long line when I live here and can go any time I want. I finally got to check out Flight of Passage and Na'vi River Journey in Pandora-World of Avatar at Disney Animal Kingdom and check out the River of Lights nighttime show and Slinky Dog Dash in Toy Story Land at Disney's Hollywood Studios, as well as revisit some old favorites with no wait!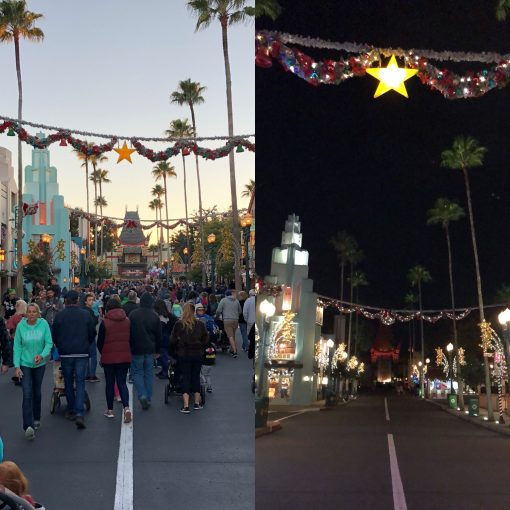 Is It Worth It?
It's no secret that I am a huge advocate for visiting Disney Parks as a childless adult and that's what makes Disney After Hours so perfect! If you have the budget for it, it makes a great addition to a day ticket, but if you have to choose one or the other, I would recommend visiting Disney After Hours in lieu of purchasing a day ticket. You don't get as much time in the park, but you can get a lot more done with the time you have since you won't spend it all waiting in line. I got to do all of the attractions and entertainment I wanted to (and a few I didn't because I'm a great wife) with time left over to stuff my face with Mickey Bars (I skipped Tricera Top Spin so the Mickey Bars didn't make a second appearance).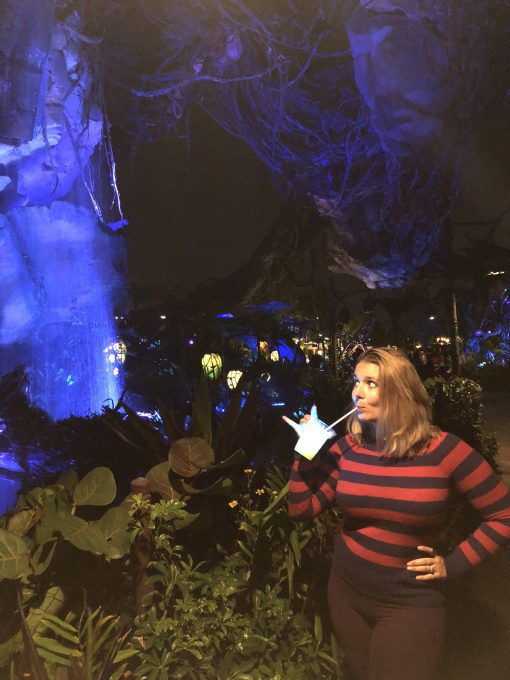 The days I experienced Disney After Hours were among the rare cold (for Florida) days of the year, but in the Summer an After Hours ticket will give you time to drink by the pool during the heat of the day and then head to the parks after it's cooled off (a little).
The biggest selling point of all is perhaps the lack of children. Like I said, Disney for childless adults is a thing (and it's not weird!) While children are allowed to attend, their tickets are not discounted and it's pretty late so most of those sticky, screaming, little miracles have left the park by then. I didn't get unapologetically hit in the ankle by a single entitled mother pushing her balled up 12 year old in a double stroller! That alone is worth the price of admission, and sadly pretty rare on a busy day at any of the parks. Disney will likely never do an event exclusively for childless adults, but this is pretty close and definitely worth it in my book.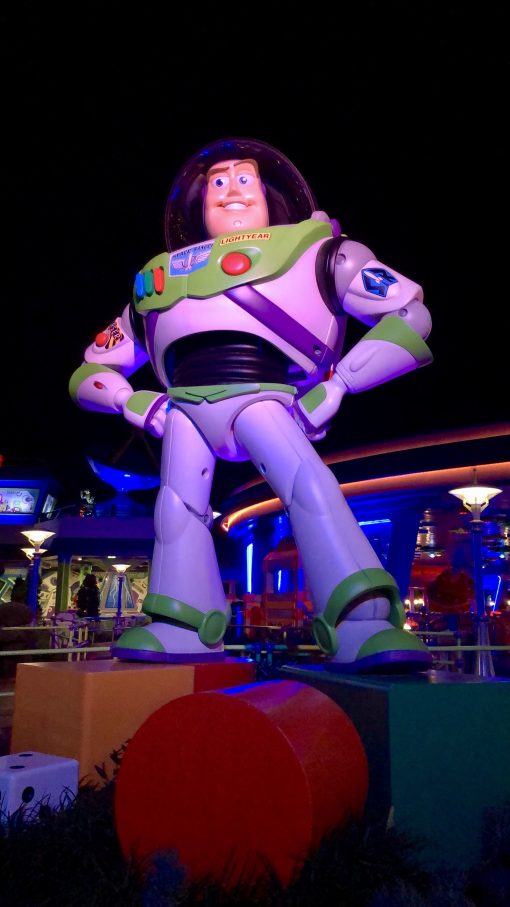 I was a hosted guest at Disney After Hours in Animal Kingdom and Hollywood Studios, but as always, all opinions are my own.