There are many reasons to love October.  It's arguably the best month of the year.  The weather turns cooler (an extraordinary blessing here in Florida), the pumpkin spice comes out, and who doesn't love Halloween!  Here in Orlando October also means The Epcot International Food and Wine Festival!  It truly is the most wonderful time of the year (Christmas be damned!…. ok, Christmas is pretty good too).  This year while attending the Food and Wine Festival, I also learned of another great October happening.  Apparently, it's National Pasta Month.
Of course, there's no better place in the USA to celebrate National Pasta Month than a semblance of Italy… the Italian Pavilion at Epcot!  Via Napoli and Tutto Italia are popular attractions at Epcot year round, but for the Food and Wine Festival Italy has even more to offer!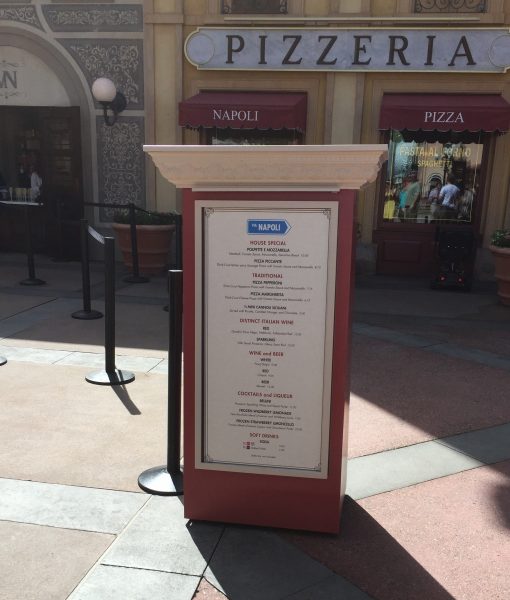 Save time and money with the Via Napoli pizza window, a quick service version of the same great pizza offered in the restaurant with a few great new wine picks (the prosecco is incredible).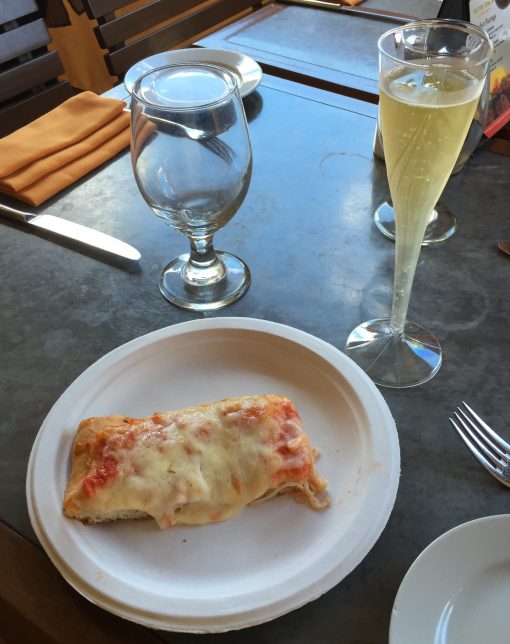 They've also added a meatball sub for the occasion.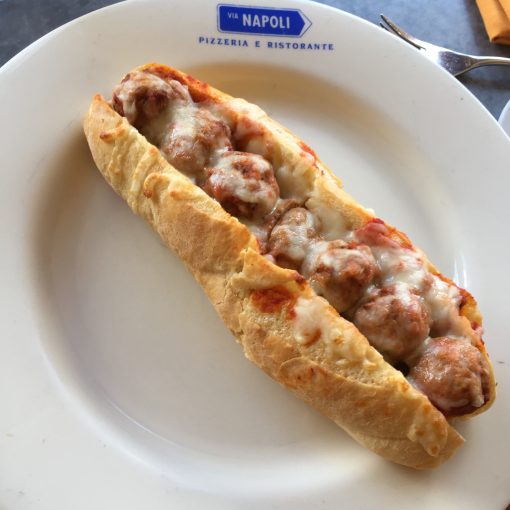 Via Napoli isn't the only place to check out the new festival offerings, the famous Donkey Cart has a few new cocktails to add to the mix.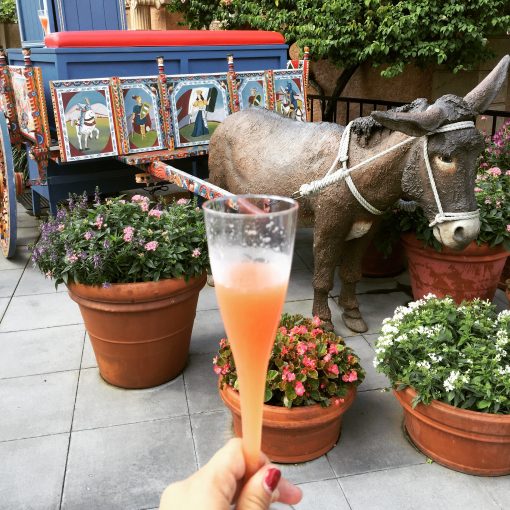 They come in both Orangecello and Lemoncello varieties, but the Food and Wine Festival is all about trying new things, so who says you have to choose?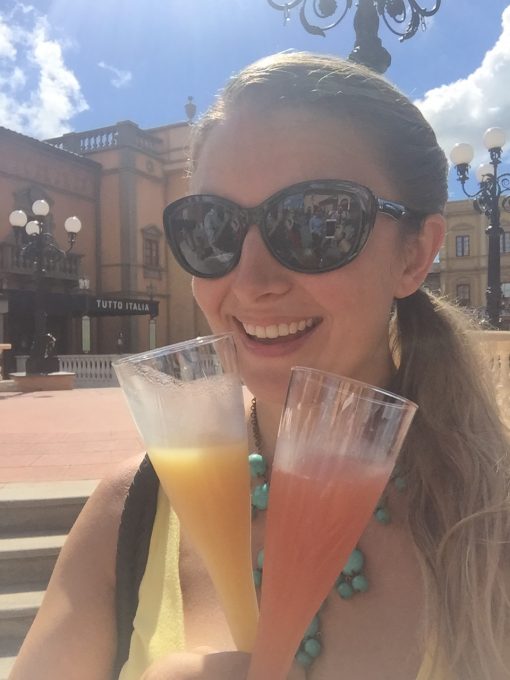 Of course, there is always the traditional Italy cart that pops up as part of the Food and Wine Festival for the classicist.  This year they offer Pennete alla Parmigiana, Spezzatino alla Toscana con Polenta, and Cannoli al Cioccolato.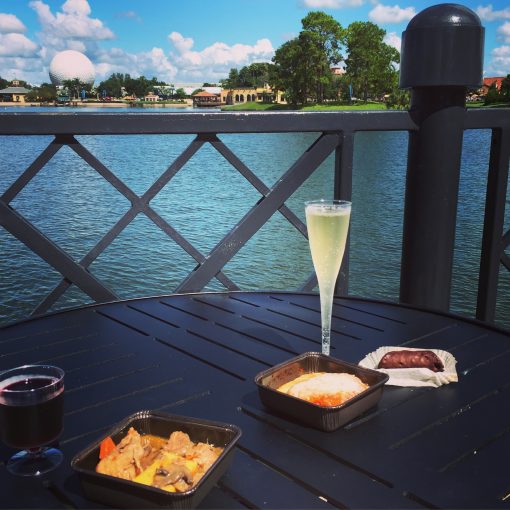 Of course we haven't even gotten to the pasta yet!  There's nothing quite like celebrating Halloween, the International Food and Wine Festival, and National Pasta Month at DIsney World, but for my lovely readers who can't make it out this month, I can offer the next best thing.  Here's an official recipe straight from the chefs at Tutto Italia to recreate the magic of Epcot at home.
Fettuccine Campagnolo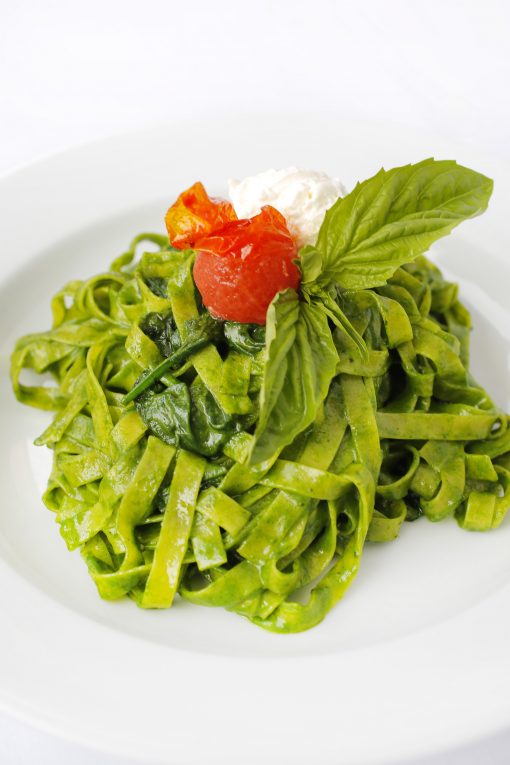 Serves 4-6
Prep time:
50
min.
Total time: 1hr 10min



10 ounces (est. 2 cups) all-purpose flour, plus some extra for dusting
2 whole large eggs (est. 4 ounces)
4 yolks from 4 large eggs (est. 2.5 ounces)
1 teaspoon kosher salt, plus some extra to salt the pasta water
1. To Make the Dough:
On a large surface, pour flour in a mound. Make a well in the center. Pour whole eggs, egg yolks, and salt into well and, using a fork, beat thoroughly. When combined, gradually incorporate flour into the eggs until a wet, sticky dough has formed.
2.Using a bench knife begin to fold additional flour into the dough with the bench knife, turning the dough roughly 45 degrees each time, until dough feels firm and dry, and can form a craggy-looking ball, 2 to 5 minutes.
3. Press the heel of your hand into the ball of dough, pushing forward and down. Rotate the ball 45 degrees and repeat.  Continue until dough develops a smooth, elastic texture similar to a firm ball of Play-Doh. If dough feels too wet, add flour in 1 teaspoon increments. If dough feels too dry, add water slowly using a spray bottle.
4.Wrap ball of dough tightly in plastic wrap and rest on countertop for 30 minutes.
5.To Roll the Pasta:
Meanwhile, place a sheet of parchment paper on a tray or cutting board and dust lightly with flour.  Unwrap rested dough and cut into quarters. Set one quarter on work surface and re-wrap remaining dough. With a rolling pin, flatten the quarter of dough into an oblong shape about 1/2 inch thick.
6. Set pasta maker to widest setting and pass dough 3 times through the machine at this setting.
7. Place dough on a lightly floured work surface. Fold both ends in so that they meet at the center of the dough, and then fold the dough in half where the end points meet, trying not to incorporate too much air into the folds. Using rolling pin, flatten dough to 1/2-inch thick. Pass through the rollers 3 additional times.
8. Narrow the setting by 1 notch and repeat Step 7. Repeat once more (the dough should now have passed through the third widest setting). Continue passing the dough through the rollers, reducing the thickness by 1 setting each time until it reaches the desired thickness. It should now be very delicate and elastic to the touch, and slightly translucent.
9. Place rolled dough onto a work surface or baking sheet lightly dusted with flour or lined with parchment paper, folding the dough over as necessary so that it fits; sprinkle with flour or line with parchment between folds to prevent sticking.
10. Cover dough with plastic wrap or a kitchen towel to prevent drying, then repeat Steps 5 through 9 with remaining dough quarters. If making noodles, cut dough into 12- to 14-inch segments.
11.To Cut Noodles:
Adjust pasta machine to noodle setting of your choice. Working one dough segment at a time, feed dough through the pasta-cutter. Alternatively, cut folded dough by hand with a chef's knife to desired noodle width.
12. Divide the cut noodles into individual portions, dust lightly with flour, and curl into a nest. Place on parchment-lined rimmed baking sheet and gently cover with kitchen towel until ready to cook. Pasta can be frozen directly on the baking sheet, transferred to a zipper-lock freezer bag, and stored in the freezer for up to three weeks before cooking. Cook frozen pasta directly from the freezer.
Bring a large pot of salted water to a rolling boil. Add pasta, stir gently with a wooden spoon, chopsticks, or a cooking fork, and cook, tasting at regular intervals until noodles are just set with a definite bite, about 1 1/2 to 2 minutes.
Drain, toss with sauce, and serve.
*Note: As your pasta rests for 30 minutes take the time to do the sauce and place in refrigerator till needed*
Ingredients:
3 cups spinach
3 cups basil
1 1/2 cups of canola oil
4 cloves of garlic
1 teaspoon salt, some extra to season water.
½ teaspoon white pepper or black pepper
Directions:
1. Place garlic and ½ cup of oil in a sauté pan and caramelize till golden brown. Set aside with oil to cool or reach room temperature.
2. In a pot bring water up to a boil and place some salt, spinach and basil. Cook the greens for about 45-60 seconds. Drain the greens and place them in an ice bath.
3. Once greens have cooled place them in a blender with the garlic and its current oil.
4. Turn the blender on medium and blend together slowly emulsifying the remainder of the oil.
5. Season with salt and pepper and place in an airtight container to prevent browning on top. Store in refrigerator. Use as needed.
Ingredients:
Parmesan as needed
Directions:
1. In a large saute pan heat up a little oil.
2. Place some of the sauce (depends on how much you want) in the pan and heat it up
3. Add the pasta and toss together with the parmesan. (if too thick add some of the pasta water to thin it out)
4. Take off the heat and place the pasta in the serving dishes, garnish with any sort of cheese you like and ENJOY!
I'll be honest, I live here in Florida and am terrible at cooking, so I may leave the pasta to the professionals, but I'd love to hear about it if those of you with a little more talent then me try it out!
Buon Appetito!
~
I was invited to sample some of the Italian offerings this year by Via Napoli and Tutto Italia, but as always opinions are my own.
Save
Save
Save
Save
Save
Save
Save
Save