Now that I've eaten and drank my way through every stop at the Food and Wine Festival, I've compiled a list of my favorites.  Mind you, I've enjoyed something from each booth, but have not tried everything.  So, if one of your favorites is missing from the list below let me know!
DRINKS!
Best Red Wine- The Wolftrap Red in Africa

Best White Wine- Mohua Sauvignon Blanc in New Zealand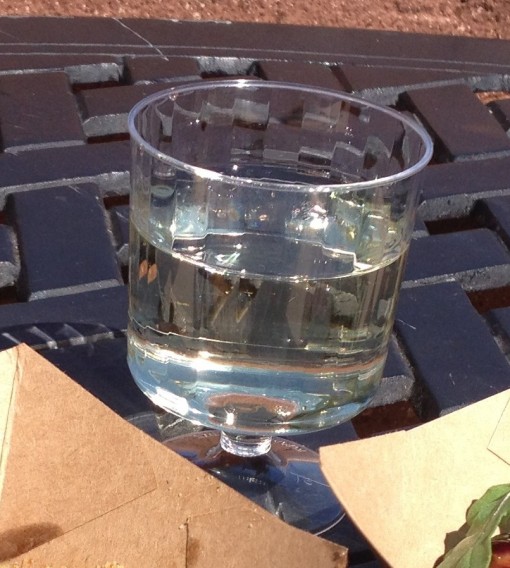 Best Bubbles- Sparkling Pomegranate Kir in France (I realize it's technically a cocktail, but I'm counting it)

Best Cocktail-  Frozen Szarlotka in Poland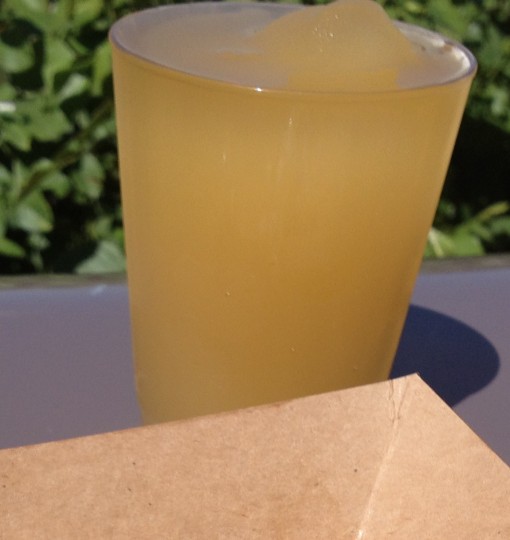 Best Beer- This one is a toss up between the Schofferhofer at Brewer's Collection and Widmer Brothers Brewing Alchemy Ale.  So, they both win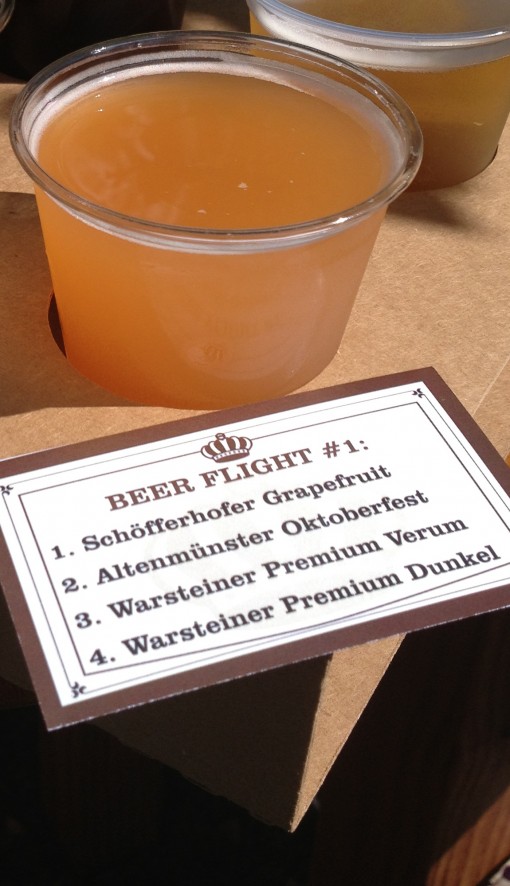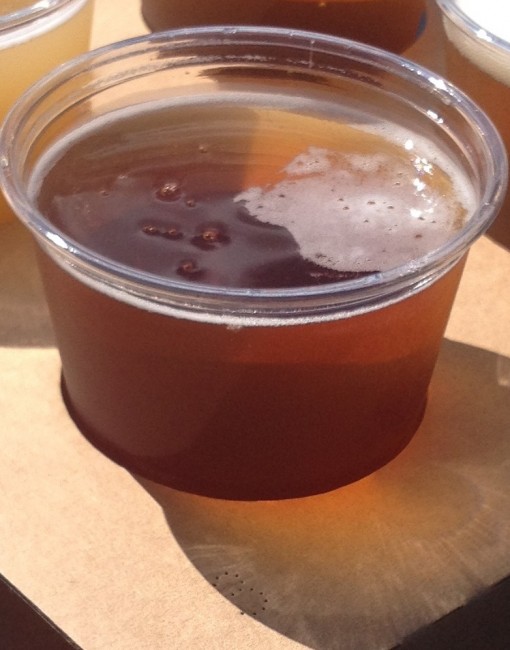 Best Value Drink- Pascual Taso Sparkling Brut in Argentina.  Bubbles for only $2.50!

FOOD!
Best Chicken Dish- This one was a hard one as chicken is not very heavily represented this year, but my pick would have to be the Lemongrass Chicken Curry with Coconut & Jasmine Rice in Singapore.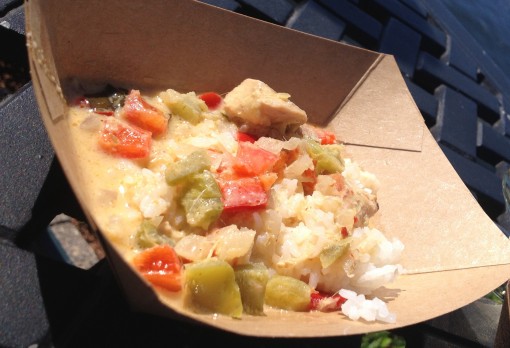 Best Meat Item- Potato & Leek Waffle with Braised Beef in Belgium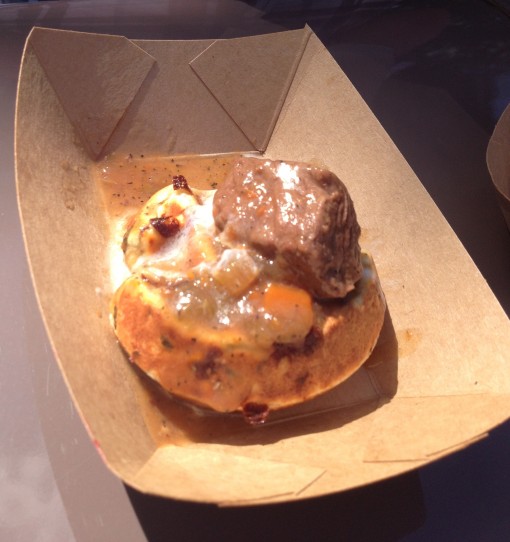 Best Seafood- Seared Mahi Mahi with Jasmine Rice & "Singa" Sauce in Singapore
Best Vegetarian Item- Almond Crusted Blue Cheese Souffle with Fig Jam at Cheese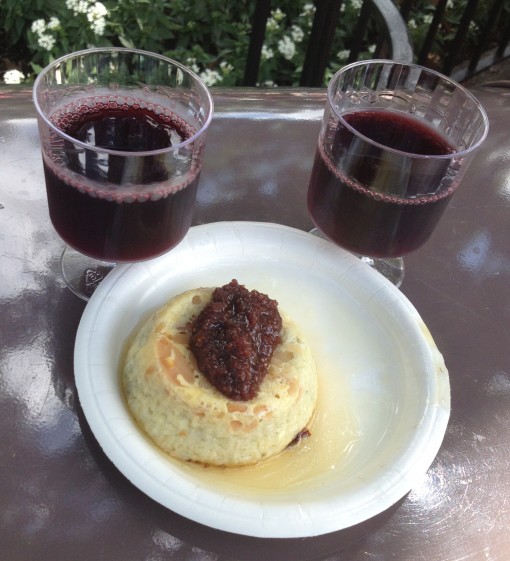 Best Dessert- This one was a toss up too, between the Morello Cherry Pistachio Mousse at Desserts & Champagne and the Baklava in Morrocco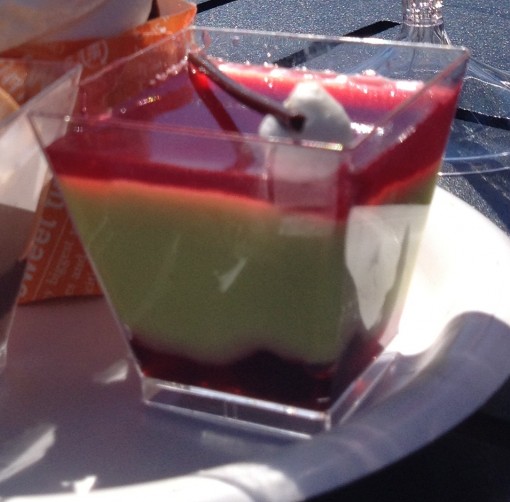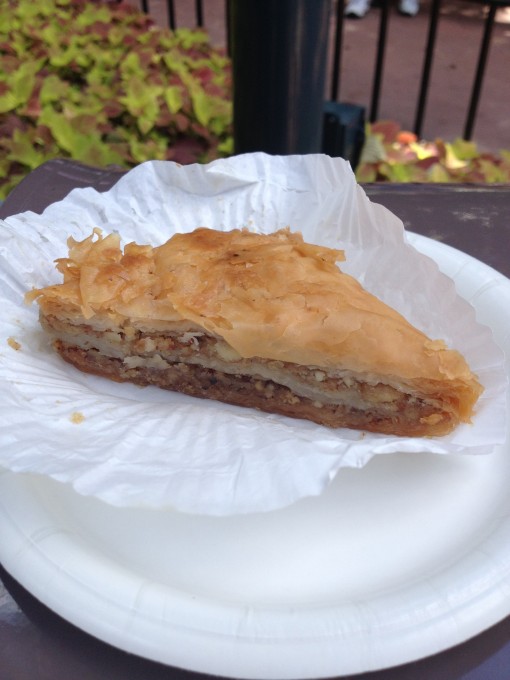 Best Value- This one was a difficult call, but I'm going to say the Steamed Green Lip Mussels with Garlic Butter & Toasted Bread Crumbs in New Zealand.  Where else can you get mussles for $3.50?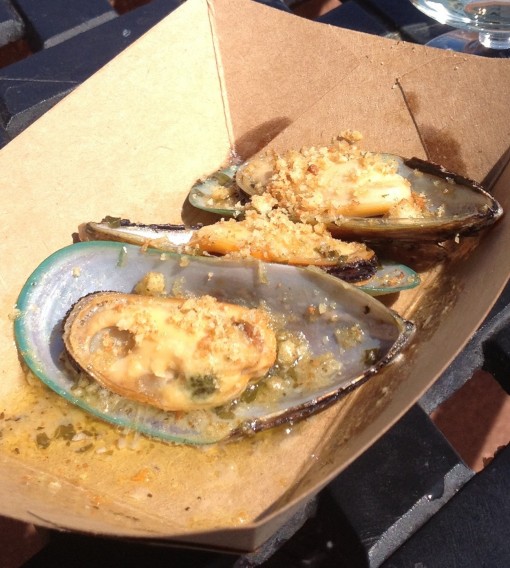 So there you have it.  Those are my picks so far for the 2013 Food and Wine Festival.  The festival is going on until Nov. 11th so I'm sure I'll be back and this list could change, but as of right now these are my favorites.  Did I miss anything good?