So, I had every intention of making my next post (this one) about my fabulous new Barclaycard Arrival Master Card that's going to get me so many miles that I can fly anywhere in the world, whenever I want, but it turns out this card is somewhat inappropriately named since it may never actually arrive. You'll hear more about that later when/if I ever get the card.  This post is about one of the many pseudo-vacation opportunities here in Florida (or I suppose real vacation opportunities for those that don't live here).  Today I had lunch at one of my favorite places, The Columbia Restaurant in Celebration, FL.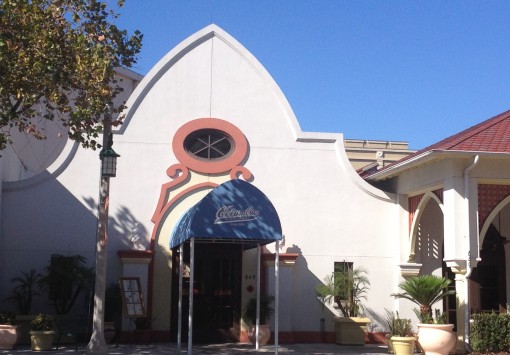 The Columbia is Florida's oldest restaurant (not this one , but the one in Ybor City).  There are 7 locations total, but this one is worth a trip if you're in Orlando.  It's in Downtown Celebration, a Stepford-esque Disney designed community that's worth a visit in itself if you've never been.
The Columbia serves fabulous Cuban food, but is perhaps most famous for their 1905 Salad.  I know it's hard to get too jazzed about a salad, but this one is different, and there's a table side presentation!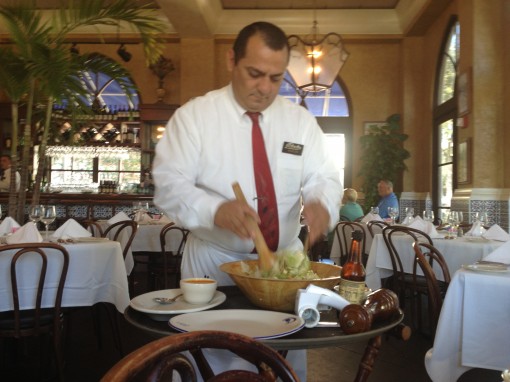 You can buy their famous 1905 salad dressing in the restaurant gift shops and online, but here your server hand tosses your salad table side and adds fresh squeezed lemon juice and worcestershire sauce.  It comes out looking and tasting phenomenal!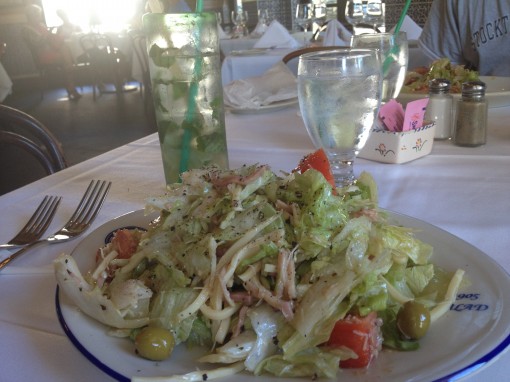 (pictured here with their classic mojito, because I always drink on days when I have to talk to financial institutions.)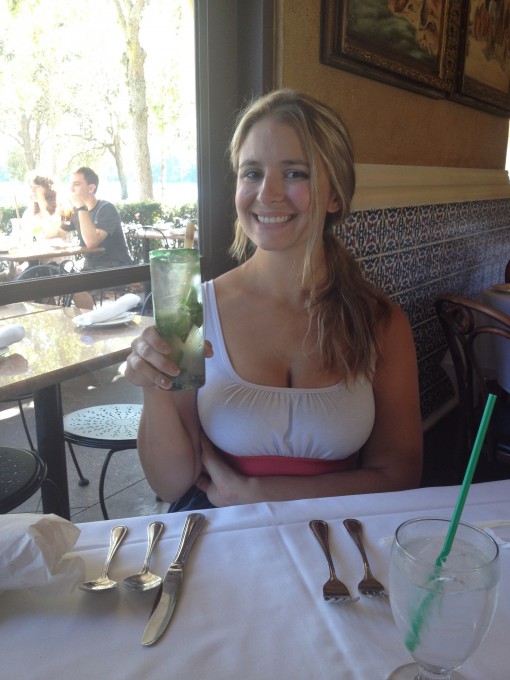 Don't feel too good about yourself for ordering a salad though.  The Columbia also has what is probably one of my favorite desserts in the whole world, White Chocolate Bread Pudding.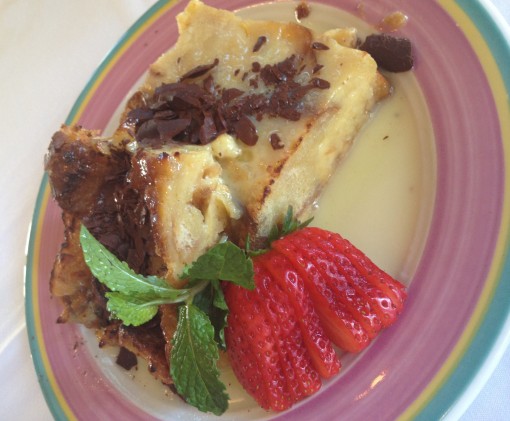 It's so good it will almost make you forget that your credit card was sent to the wrong city almost a month ago because Groveland and Kissimmee sound the same in Hindi.