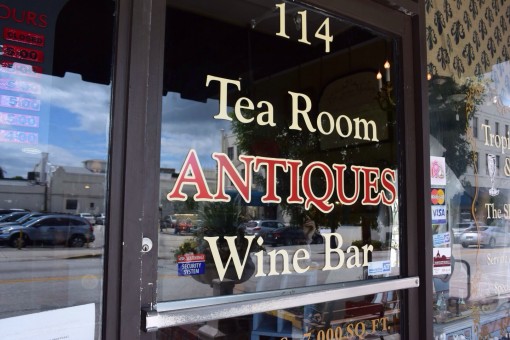 I briefly hit on Deland in my recent post about Volusia County towns.  Deland a small town located just about equidistant between Orlando and Daytona Beach.  Part of Deland's charm is that it's downtown/main street area has no chains and only local shops and restaurants.  One such establishment is The Shoppes at Rivertown.  The Shoppes at Rivertown is part antique store, part wine bar (specializing in Florida tropical wines), and part tea room.  How is that much awesomeness located in one place?  If I didn't have photographic evidence, I would swear I dreamed this place up.  Seriously, all of my favorite things rolled into one building?!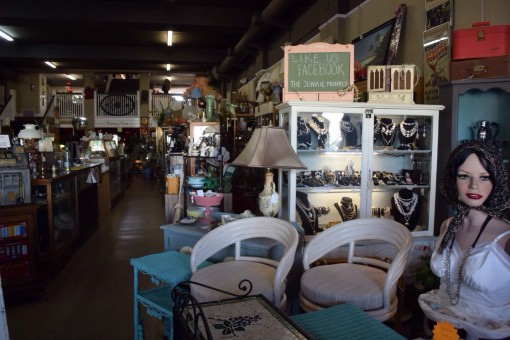 The antique portion of The Shoppes at Rivertown has been around for a while, but the tea room is a relatively new addition, open less than a year,  and what really sets this place apart.  I wandered in on a Saturday afternoon just in time for afternoon tea!  And what better way to kick off afternoon tea than with a bottle of champagne?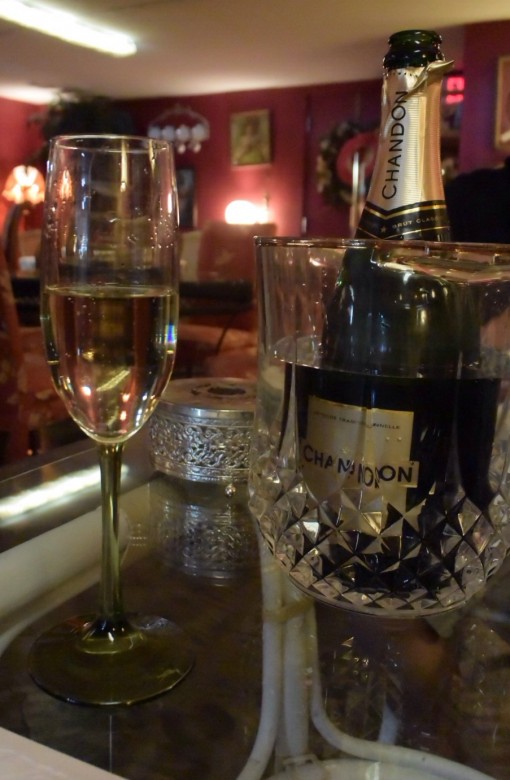 It seemed fitting, especially with the live piano music.  I mean, it's never too early for champagne right?
The tea room portion of The Shoppes at Rivertown is located in the back of the antique store, but utilizes very similar design.  The tables are all different shapes and sizes and the room is full of vintage furniture and antiques.  It feels like having tea at your grandmothers house, except with better music and more wine (or is that just my grandmother?).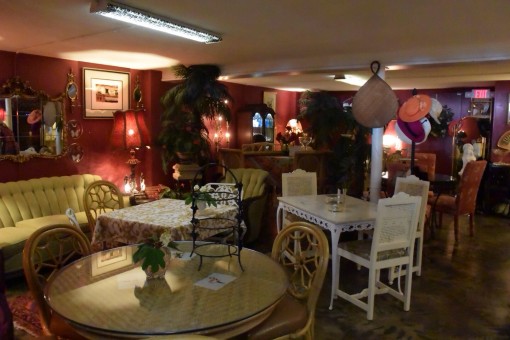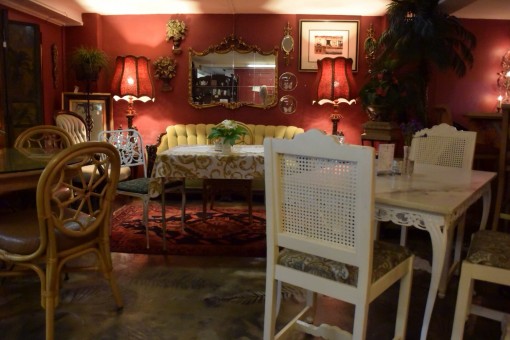 The tea room offers a menu of sandwiches and light refreshments, but of course I had to get the afternoon tea.  I love a good tea service and this one was world class.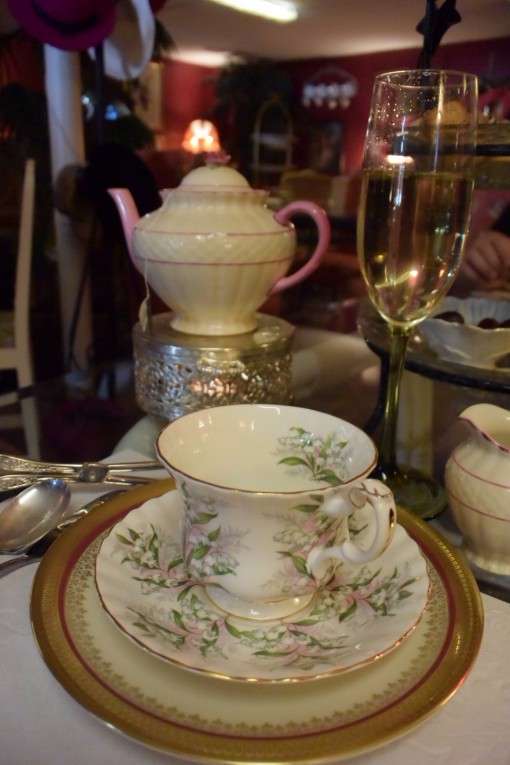 I just love afternoon tea so much.  I've always loved tea, and when you combine that with a three tier tray of scones and tiny sandwiches it's just heavenly.  I think it appeases my order envy.  I'm terrible at deciding on one thing on a menu, and I always regret my order.  I'm happiest when I can have a sampler of tiny versions of all the menu items.  How great is this?
Of course it wouldn't be tea without scones.  The scones at The Shoppes at Rivertown are house made fresh and served with orange marmalade and clotted cream.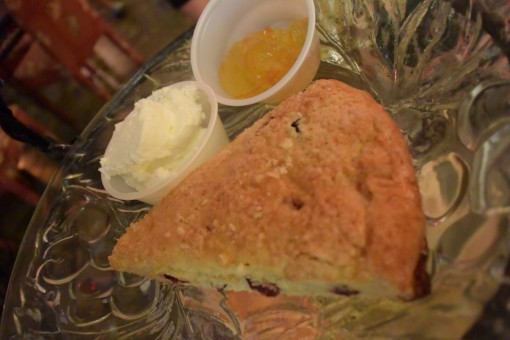 The middle tier of course has finger sandwiches, and that's the real star of the show.  There are four different types of sandwiches on the tray.  I'm sure they are subject to some variance, but while I was there there was a turkey on croissant, chicken salad, cream cheese on a sweet cranberry bread and my personal favorite, open faced cucumber sandwiches!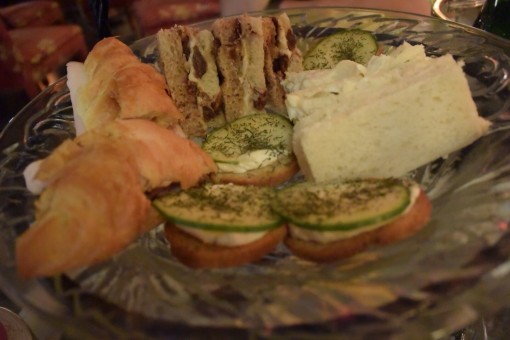 It's hard to top the sandwich tier, but the dessert plate does just that… literally.  (See what I did there?)  For real though, the sandwiches were still my favorite.  I could eat finger sandwiches all day.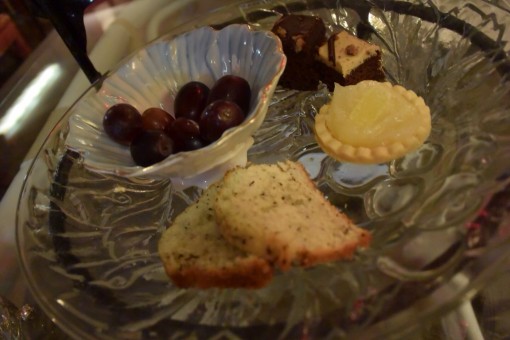 The dessert plate is full of various pastries and fresh fruits.  I had some lemon poppy seed bread, brownies, tartlettes, and fresh grapes.  A perfect way to end a great meal.  Of course, all of this comes with a bottomless pot of tea.
And when you're done with a wonderful meal and/or glass of wine you can browse the 40+ antique dealers booths!  Now that's a perfect afternoon!