Volusia County is located in the North Eastern part of Central Florida.  The most notable town in the county is of course, Daytona Beach, the self-proclaimed "world's most famous beach."  Daytona Beach is great, but Volusia County is also home to some of the most charming small towns you'll find anywhere.  Some you may have heard of, others are probably new (at least they were to me even after living in Central Florida for a decade), and some may surprise you.  So without further ado, here are 5 charming towns you can find in Florida's Volusia County.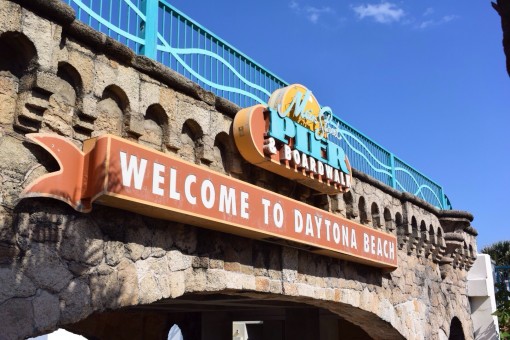 1) Daytona Beach–
We'll start off with the most famous, Daytona Beach.  These days Daytona Beach is most known for it's Nascar Racing culture, but there is plenty to do off the track as well.  Daytona Beach is home to gorgeous beaches, world class seafood, and loads of beach side fun.  Daytona Beach also boasts two of the last all wood piers in the state and a boardwalk complete with carnival rides and games of skill.  It really is the quintessential American Beach.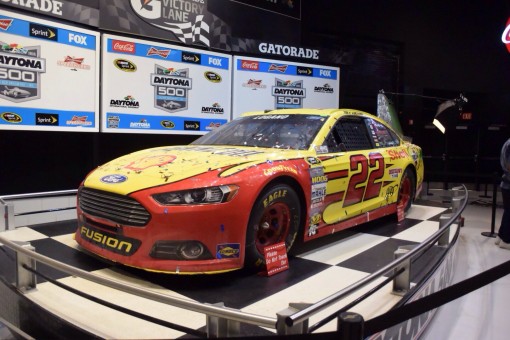 ~
~
~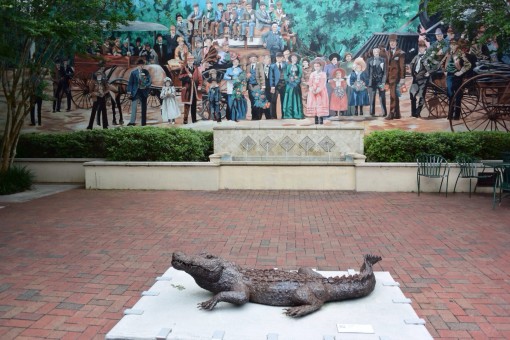 2) Deland-
Deland really surprised me.  Admittedly, I had only heard of Deland in car commercials imploring me to "save a grand in Deland."  Deland is actually the most adorable town.  The bulk of Deland is located on a "main street" with local shops and restaurants.  In fact, one thing that makes Deland unique is that all of the restaurants and stores are locally owned, no chains!  It makes for a one of a kind shopping and dining experience and pumps money into the local economy.  One of my favorite spots in Deland is a tropical wine and tea room located inside an antique shop.  It's like my brain started a business!  Deland also creates many parks and green spaces like this one that's modeled after New York City.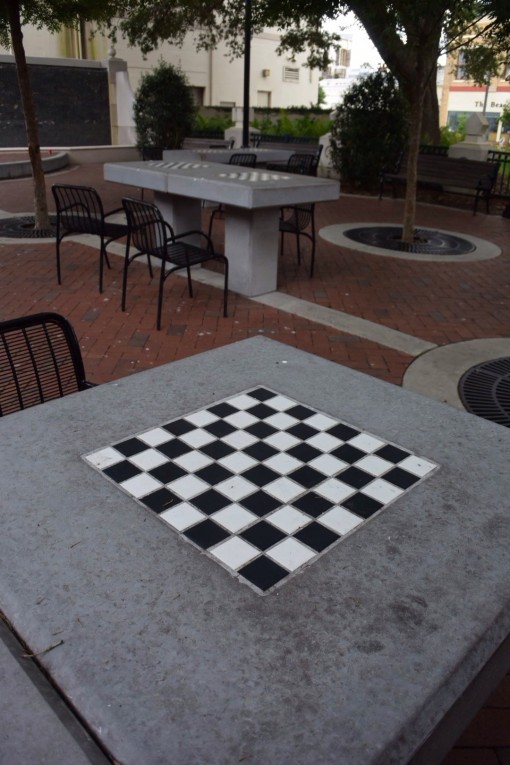 ~
~
~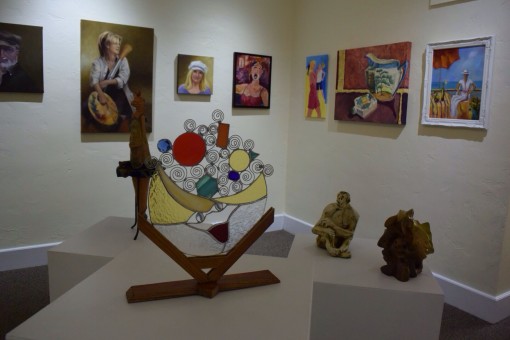 3) New Smyrna Beach-
New Smyrna Beach is one of the top 100 art towns in the U.S.A.  It's also the shark bite capital of the world, making it the best worst.  That makes it pretty hard to figure out your feelings on New Smyrna Beach, but they should be mostly good.  Even if you are afraid to go in the water, there is plenty to do.  Laying by the water is enough, the beach is great.  It is also home to The Hub On Canal, an arts mecca that hosts +30 artists in a studio/gallery/retail setting.  Besides that the New Smyrna Beach Brewery is great, and well themed, which I love.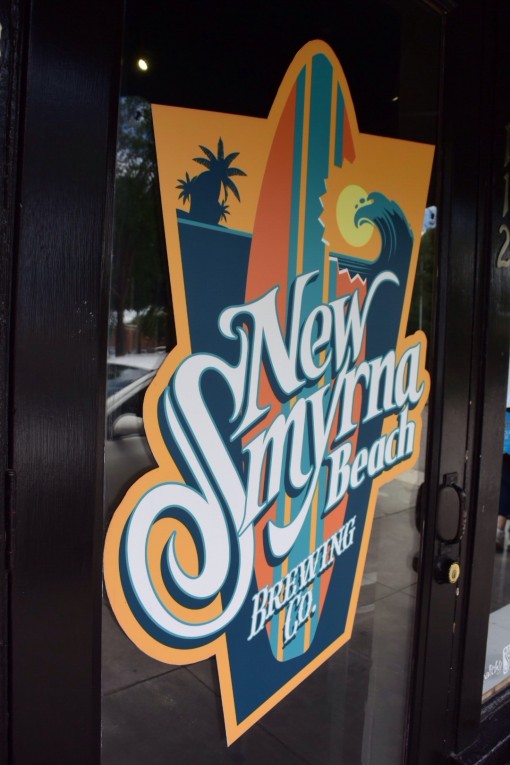 ~
~
~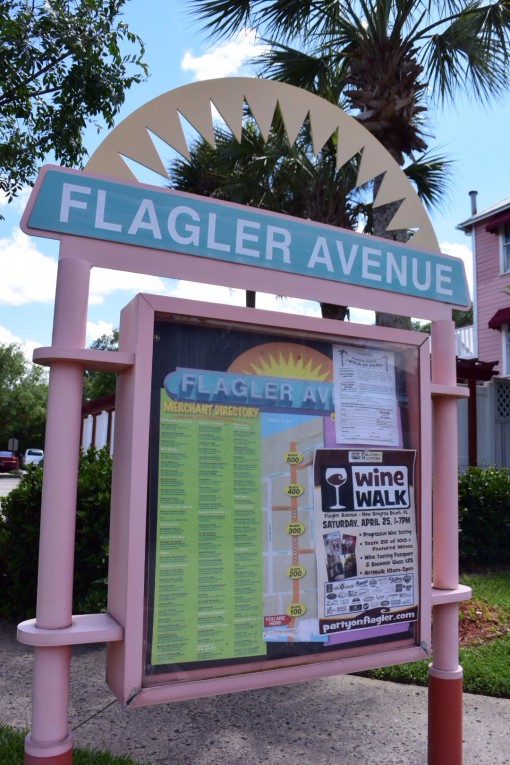 4) Flagler Avenue
Technically part of New Smyrna Beach but across the river from downtown, Flagler Ave. is the epitome of cute beach towns.  It has an adorable main street leading all the way down to the beach featuring all sorts of wacky shops full of flamingos, wine, and mermaids. There are lots of great shops to browse on Flagler Avenue, but my personal favorite is Island Collection.  Island Collection is a local shop featuring home decor and furnishings designed by the owner and handmade in Bali.  They also offer a lucky few patrons the opportunity to travel with them to Bali on buying trips every year.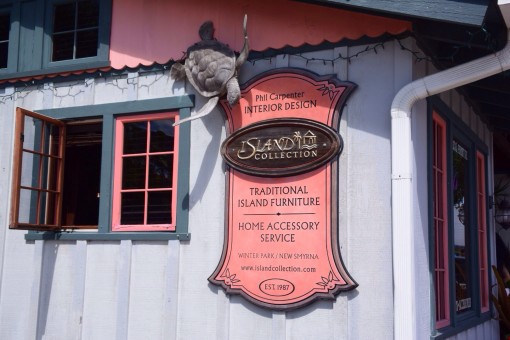 ~
~
~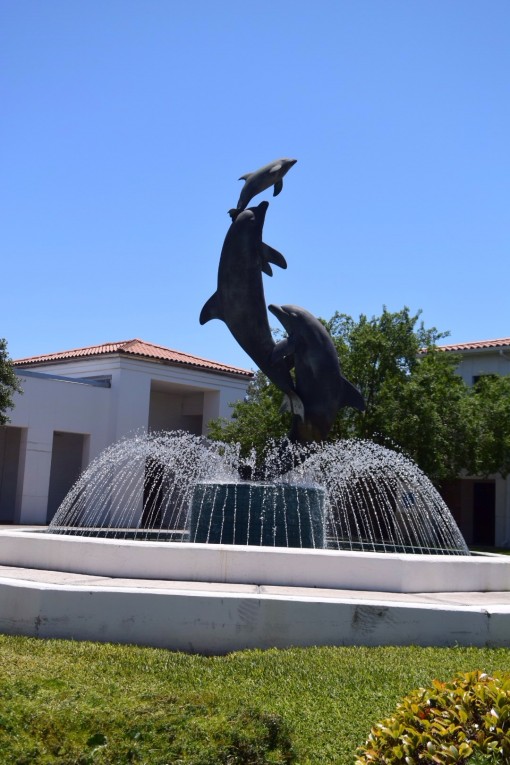 5) Ormond Beach
Ormond Beach, not Daytona Beach is actually the original home of beach racing.  It's located right next to Daytona Beach, but that's an important distinction, as you will notice from all the signs proclaiming Ormond Beach the "birthplace of speed."  Ormond Beach began it's long history of speed shortly after the turn of the century with racing on the beach.  It's also the former winter home of John D. Rockefeller, the Casements.  Currently Ormond Beach is home to a charming main street featuring several unique shops and restaurants, including one of my favorites 31 Supper Club, an art deco Supper Club themed to the year 1931 (though inside is really more like a 1930's theme party on a cruise ship in the 1970s, but that's great too.)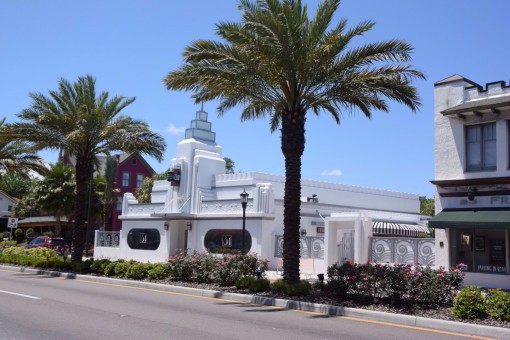 So there it is, 5 adorable towns you can check out on your next Atlantic Coast beach vacation!  I can promise that none of these locations will disappoint.  All are unique, but share the common thread of being just precious.
Have you been near any of these towns?  What do you think of this list's accuracy?  Did I miss anything fun?