There are loads of blogger awards floating about the internet, and to be honest I don't usually pay much attention to them, but this one is a bit different.  I'd never heard of the Sisterhood of the World Bloggers award before, but it's just for ladies who travel and we can all get behind that!  And as an added bonus, I've gotten to spend the morning catching up on some of my favorite lady bloggers instead of cleaning my house for my couchsurfers that arrive tomorrow (sorry guys!)
I would like to extend a huge thank you to Heather at A Brit and A Southerner for nominating me for the Sisterhood of the World Bloggers award.  I met both Heather and her husband Chris last year at TBEX Cancun and they are both amazing people and terrific writers and they've managed to do it all with full time jobs, no easy feat.  I highly recommend you check out A Brit and A Southerner if you haven't already.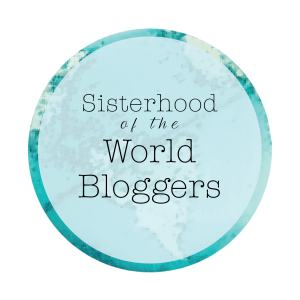 The rules are pretty simple.  Thank the blogger that nominated you (see above), answer the 10 questions said blogger asked of you, then nominate 10 more bloggers and ask them 10 questions of your own!  ….and go.
~The Answers~
1.) What made you start a blog?
This is a complex question.  I've always loved traveling and I've always been terrified of people reading the things I write… like seriously terrified.  I also have a severe case of FOMO (fear of missing out, I just learned that acronym, I'm not hip), so I'm terrible at being home by myself and this gives me something to do instead of worrying about all of the amazing stuff the rest of the world is doing with out me.  So I guess facing my fears, furthering my travel opportunities, and distracting myself all converged to form Mags on the Move.  Oh, and a shaman told my mom I would be a dancer and writer and I was already dancing, so this seemed like the natural progression.
2.) What is the best travel "hack" that works for you?
This is one I need to work on myself.  Basically when I'm planning or booking anything, I exhaust myself searching every possible site for the best price.  Depending on where I'm going I use the Priceline name your own price feature a lot, I also like Thomas Cook (even though my last flight with them was less than enjoyable), Condor, and Norwegian for flights from the U.S. to Europe.  You kind of have to be in the right place at the right time, but Secret Flying and The Flight Deal occasionally have really amazing error fares, but they're not very flexible.
3.) If you had no limitations, where would you go? Why?
I've always wanted to go to Cuba, mainly because I hate being told I can't.  Of course, yesterday marked the first (of hopefully many) direct flight from Orlando to Havana in 47 years, so that's looking pretty good.  I've also wanted to do a World Cruise ever since I found out that was a thing.  I know it's not terribly popular amongst the serious adventure travel bunch.  Of course the limitations on this would be money and the fact that my body could not possibly withstand that much cruise eating, but a girl can dream.
4.) Do you collect anything from your travels?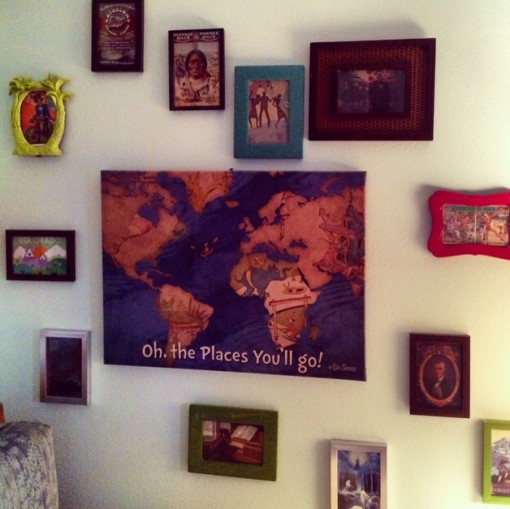 I've recently started collecting postcards from everywhere and framing them for the gallery wall in my guest room.  That's been great because they're cheap and don't take up much space in the luggage.  I started hosting Couchsurfers, so I've been taking home some tiny soaps for my guest bathroom too 😉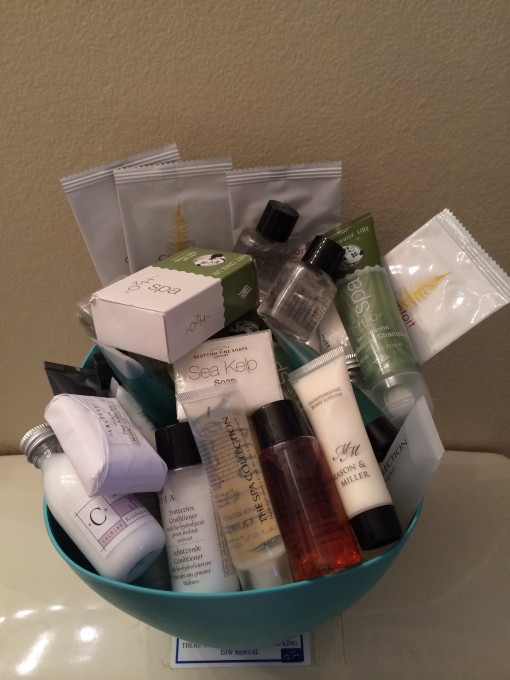 And of course, due to Hershey's ruining my life, I came back from the U.K. with loads of real Cadbury chocolate.
5.) Favorite travel location and why?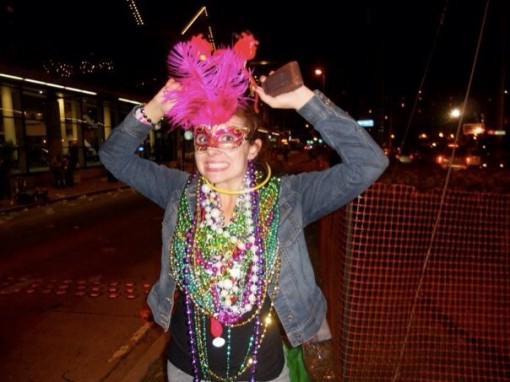 That's really tough to pick.  I never get tired of New Orleans.  It's my favorite city in the USA hands down, and in the world on a good day.  Great food, great music, great people, New Orleans is really pretty perfect.  I try to go at least once a year.  There is also something magical about London.  I just love it there, even though the weather is kinda crummy.  That's the real mark of a great city, if you can have fun even if it's cold and rainy.  I just got back from Scotland and absolutely fell in love.  I have a feeling I'll be back there many times as well.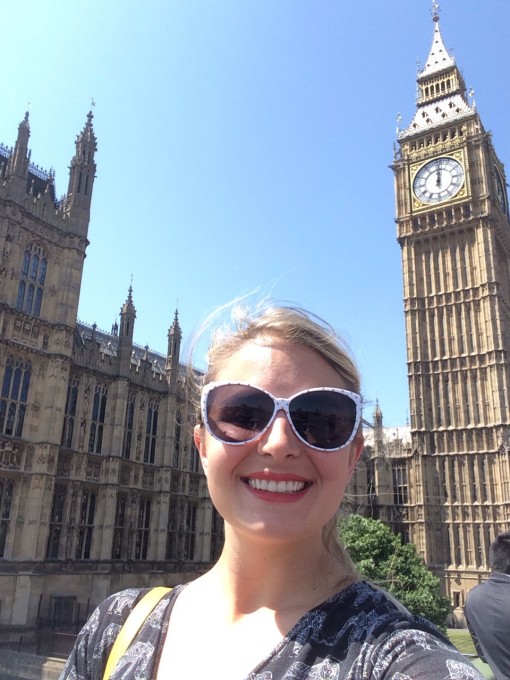 6.) One place that you haven't been to yet but can't wait to go?
North Africa.  I would love to visit Egypt and Morocco soon. Hopefully I can get that on the agenda for next year.
7.) Your flight is delayed what do you do with your extra time?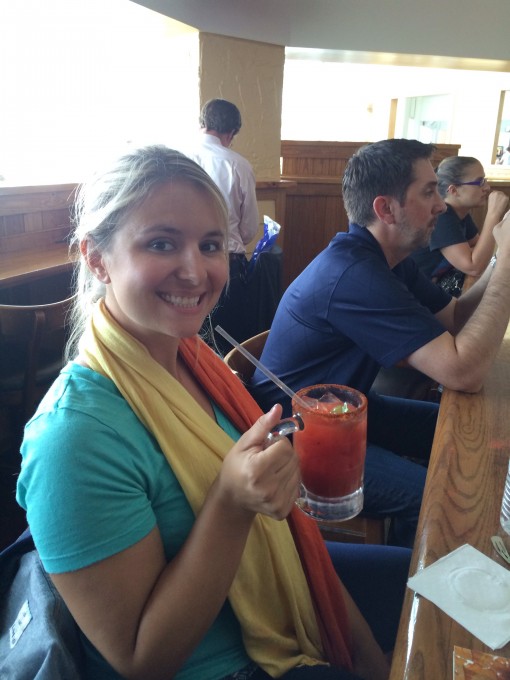 I want to say, "work on my blog", but I guess I'll be honest and say grab a bloody mary and maybe a nap.  I think perhaps the reason I like airports so much is that they are one of the few places that you can drink by yourself and then fall asleep in public.  I really would make a great hobo.
8.) What are your top 10 must-haves?
I never leave home without,
My passport-for obvious reasons.
My cell phone-I don't want to admit that I'm dependent, but aren't we all?
Camera- the memory on my iphone is almost always full
Credit Cards-Cards, plural.  No matter how many times you tell your card company, sometimes they still put your account on hold when you're traveling.  It's always good to have a back up.
Scarf- I always travel with a scarf that can double as a wrap or sarong.  It's perfect for all weather, and airplanes can get cold.
Hat- Different weather, water, and access to conditioner can do terrible, horrible, really truly awful things to your hair that don't necessarily need to end up on the internet for all to see.  Now you know the secret behind all of my photos in my travel hat.
Laptop- Gotta stay in touch.
Cork Screw- Bring a cork screw and the wine will provide itself. You don't want to end up in a situation like this. 
Travel Adapters- These can be very expensive if you wait until you're already abroad.
Sunglasses- I even wear them in the rain.
9.) If you could provide any advice on traveling what would you recommend?
Plan a little, but leave room for the unexpected.  If you find a great deal before you go, book it when you see it, sometimes it can be way more expensive to wait until you get there and then booking anything because you're desperate (like I just did in Iceland).  Just don't plan out every last detail of your trip.  You'll always discover things you didn't expect that you wish you had time for.  I always try to leave at least a day or two open to explore or revisit things I find once I arrive anywhere.
10.) What the best part of traveling for you?
Anyone who tells you that you can't run from your problems is lying.  I love the freedom afforded to me when I travel.   I'm not a very high stress person, but all of the stress in my life comes from expected to be at a certain place at a definite time.  Take that out of the equation and life is perfect.  Not to mention meeting new people with new perspectives and seeing things many people only get to read about it books.
~My Nominations~
~Questions~
If you could only return to one destination (aside from where you live) for the rest of your life, where would it be?
What's your least favorite place you've traveled to and why?
How far in advance do you usually plan a trip?
What is the first thing you do when you arrive in a new city?
Do you have a favorite item you never travel with out?  (particular suitcase, backpack, camera, etc.)
Share your best travel memory or experience.
Now, share your worst.
How long have you been blogging and what inspired you to start?
Where was the last place you traveled?
Where are you headed to next?
I'd love to learn more about you guys.  Be sure to send me a link to your answers when you finish.  Have fun!