This issue of 3 for free is going to be based around my hometown of Nashville.  I'm not Nashville's number one fan by any means, but it does seem to have gained some traction on the tourist front in recent years, so I'm happy to help out others intent on going there.  Even though I don't particularly care for it as a city, I did spend the first 18 years of my life there (and many holidays since, visiting my family) so I do offer some insight.  So after that bummer of an intro, here are some free things to see and do in Music City.
1- Downtown Music Scene
Nashville has earned it's title of "Music City" and no where is that more evident than downtown on Broadway and 2nd Avenue.  You can't walk more than a few feet without running into another live music venue or honkey tonk,  Of course mostly you'll find country music, but Nashville is increasingly offering more rock, pop, and jazz options if that's not your thing.  I should mention that while listening is free, most bars are probably going to want you to buy a drink 😉 .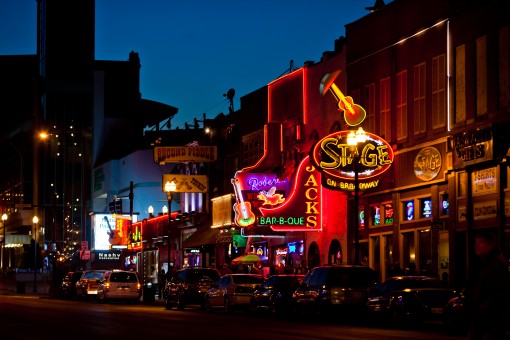 (Photo by Thomas Hawk via Creative Common)
~
2- Take In Some Civil War History-
Head to Franklin, about 20 minutes south of Nashville, (where I'm actually from) and you'll find many hold overs from the Battle of Franklin.  There are many homes and churches there that were used as hospitals during the war that are open for tours during the day.  One of my favorite spots growing up was the Confederate Cemetery at Carnton Plantation (I was kind of a weird kid).  While they do charge for tours of the home, the cemetery is free to visit.  After witnessing the horrors of battle, the McGavock family buried the 1500 some odd dead from the battle in their private cemetery at their home.  The cemetery itself is beautiful and has a great view of the plantation home.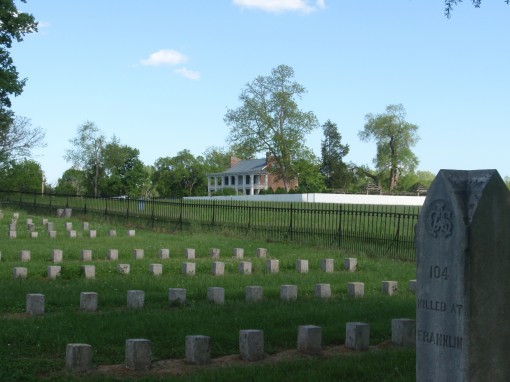 ~
3- Radnor Lake State Natural Area
Radnor Lake State Natural Area is a gorgeous lake and park located within Nashville city limits.  Nashville is not lacking in green space, but this is still a nice respite from the city traffic.  There are loads of beautiful walking trails and pleasing vistas.  It's a great place for a picnic lunch, weather permitting (which is like 3 days out of the year in Nashville…. sorry, couldn't help it).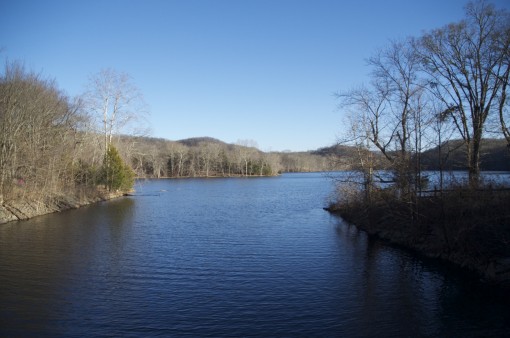 ~
Did I miss anything good to do in Nashville?  I think it's one of those weird places that everyone likes but me, so it's possible I'm missing something.