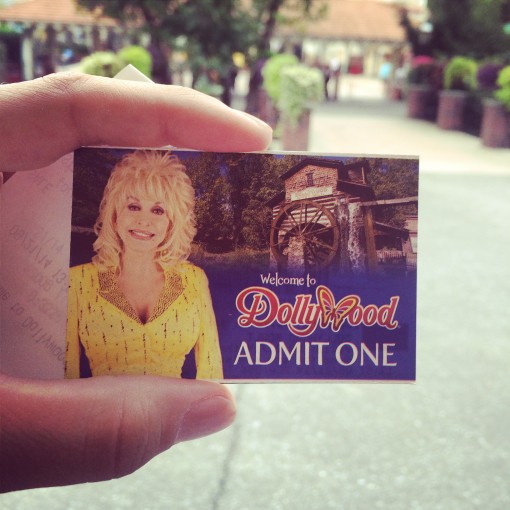 Dollywood is a weird place, everyone who's been there knows that.  I'm so torn on my feelings about Dollywood.  I love a theme park and it is very well themed.  Of course, I also love a gay icon and I just wish it were more camp.  It's one of the few places in the world that caters both to wholesome hardy Appalachian folk and the homosexual community.  It puts the park in a rather awkward position.
Dollywood has successfully found a few things in their park that both groups can get behind, like tacky photo ops.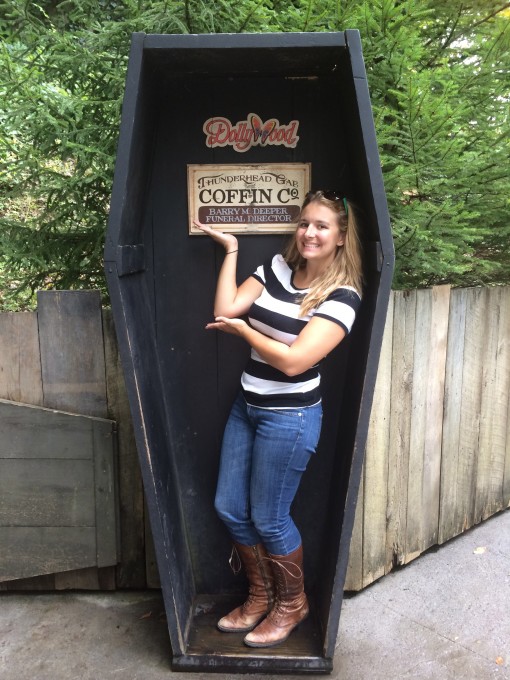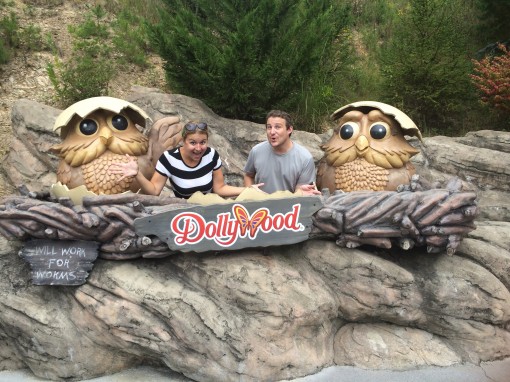 There's no one who doesn't enjoy ridiculous theme park food.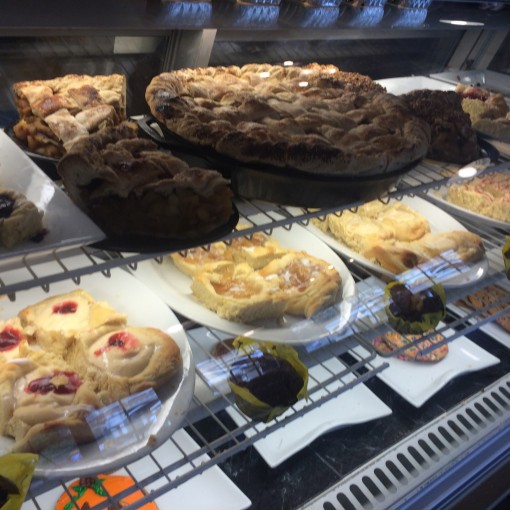 Folks from any walk of life can appreciate a gorgeous view,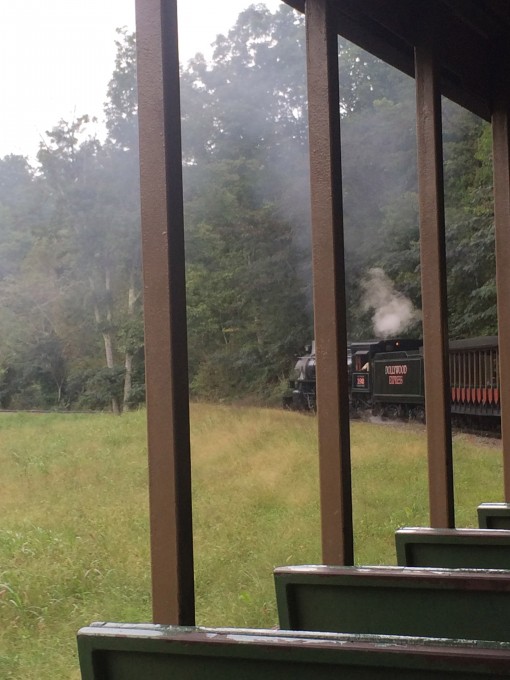 and the fine arts.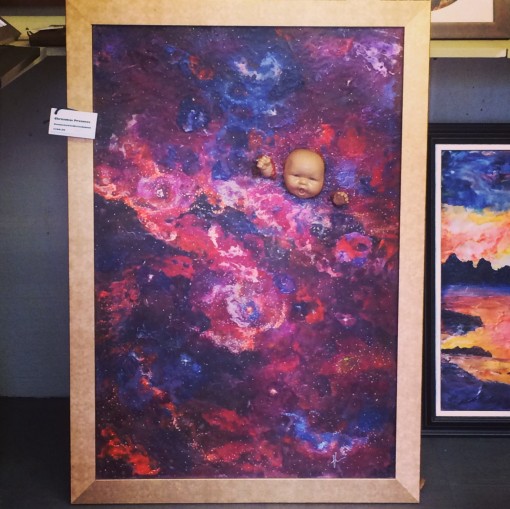 You will find some more pointed attractions, whittling demonstrations and a store full of oddly flavored jellies and BBQ sauces for one crowd,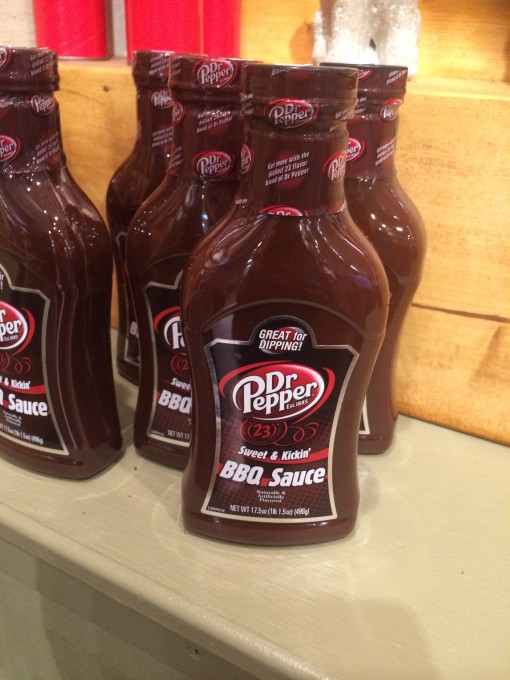 and my very favorite thing in all of Dollywood… The museums!  Here you'll find a replica of the Dolly's Tennessee mountain home that she grew up in.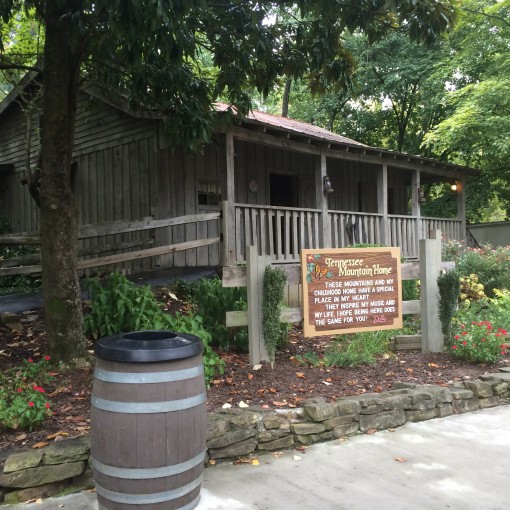 You'll also find Chasing Rainbows, the one piece of unapologetically camp in all of Dollywood.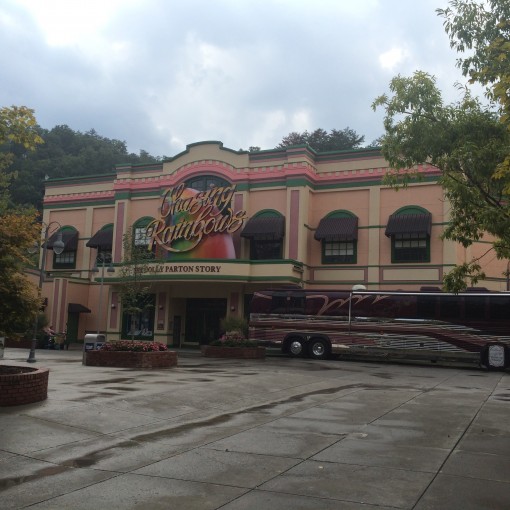 Here you will find all of the things you came for, like Dolly's famous coat of many colors.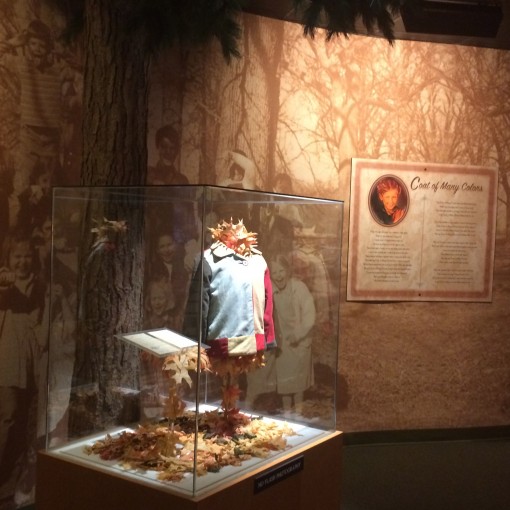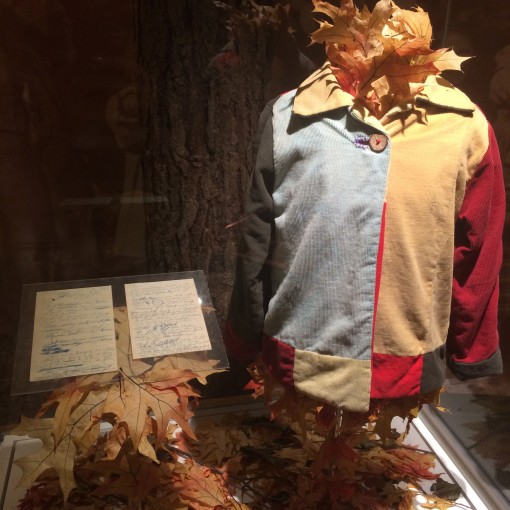 You can check out wall after wall of pictures of Dolly Parton with every great celebrity in the world! (and some not so great ones too).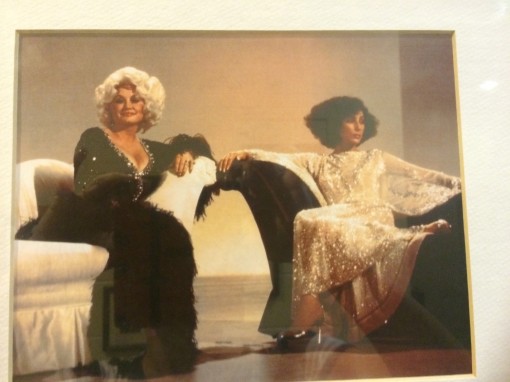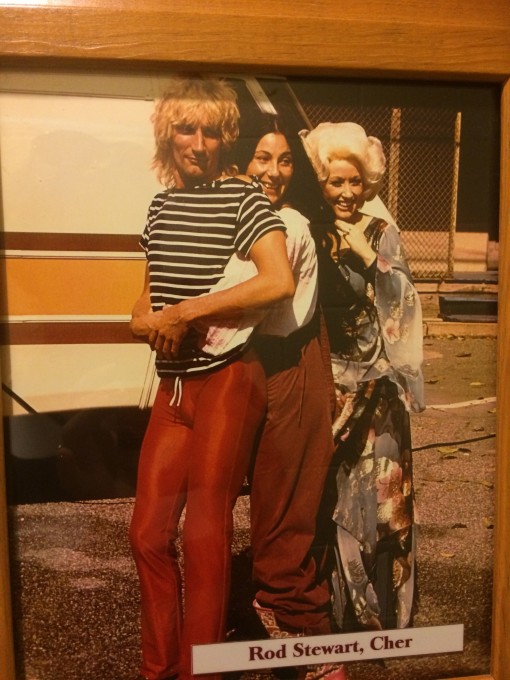 (Don't worry, I wasn't insinuating anything.  I only took pictures with the great ones.)  That's a lot of gay icon in one photo.
Dollywood's Chasing Rainbows is also the only place I know of that you can find this gem;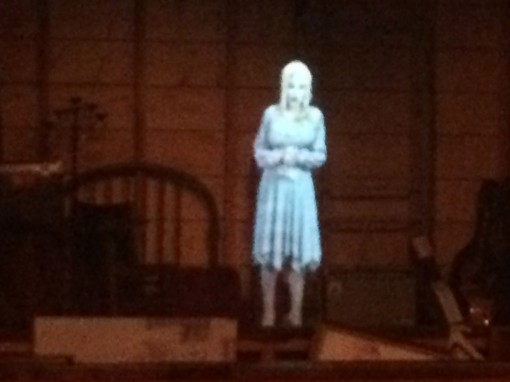 Oh that's right, it's a hologram of Dolly Parton.  She sings "I Will Always Love You" as she guides you through an attic of her old junk.  It's nothing short of amazing!
As great as a Dolly hologram is, my favorite favorite part of Dollywood is the video viewing room.  After you get finished looking at elaborate rhinestone costumes that will make you feel grotesquely obese, you move into the viewing room.  Here there are tons of Dolly's music videos you may have never seen or heard of… This still from the music video to "I'm Gone" says it all.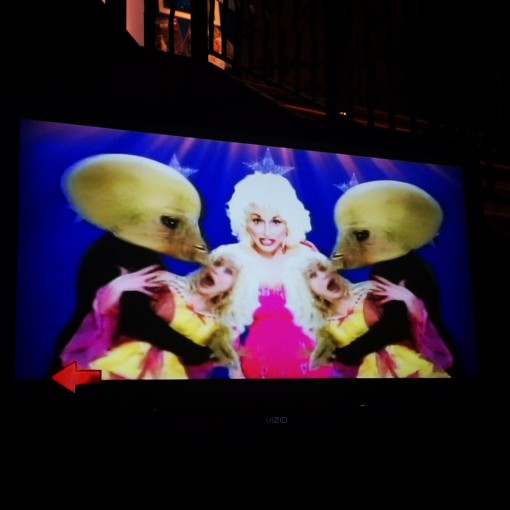 You will no doubt have to put up with some toothless hillfolk and their cousin-wives, but if Dolly dueting with an alien doesn't make that worthwhile, nothing will.
After checking out Chasing Rainbows, you can head to the best store in Dollywood, Dolly's Closet.  Their slogan?  "Her Clothes, Your Size (butterfly, butterfly, butterfly)"  How can you pass that up? (Especially after seeing what clothes look like in her size… yikes.  I think she could fit in some of my old Barbie clothes from when my grandmother thought I should be playing with Barbies.)  Sorry, that almost turned into an upsetting childhood story.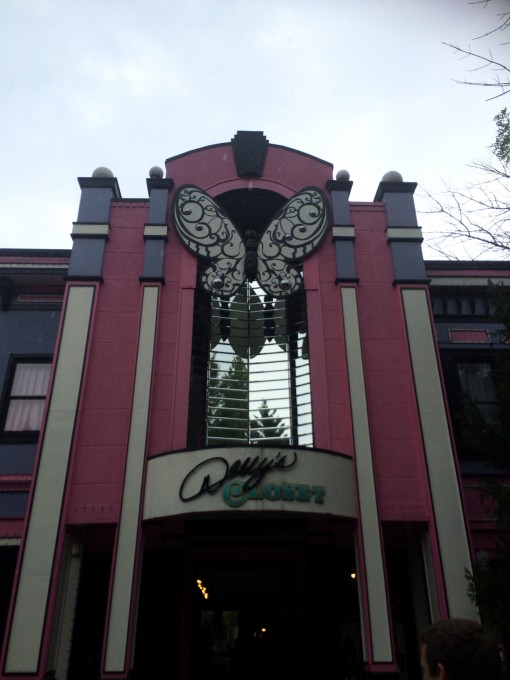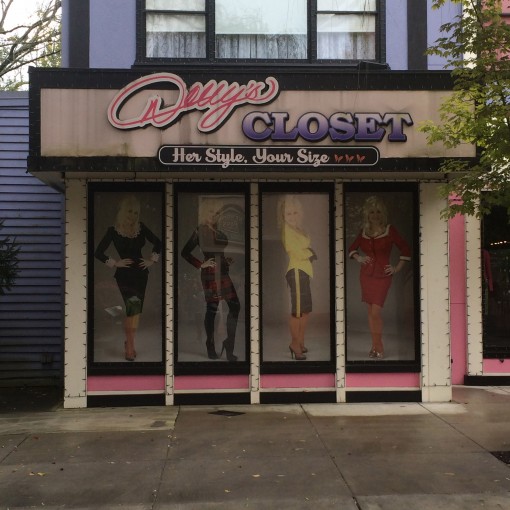 I know this all seems pretty camp, and it can be, but you have to seek it out.  For every fringe and rhinestone dress there's two vomit inducing coasters named after birds of prey or natural disasters.  I would have liked to see more Dolly wigs.  I feel like that could be Dollywood's 'mouse ears', but no one asked me.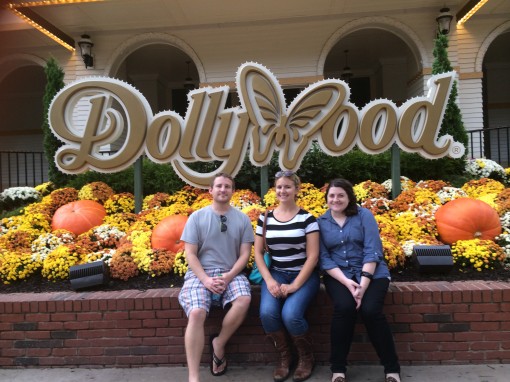 I have to say though, Dollywood is always a good time.  It's clean, well themed, and there is something for everyone.  Have you ever been?  What's your favorite thing to do at Dollywood?  *bonus-mine (outside of Chasing Rainbows) is Blazing Fury; a dark ride, the themeing of which seems to be a town that has entirely caught on fire but no one notices.