*Guest Post*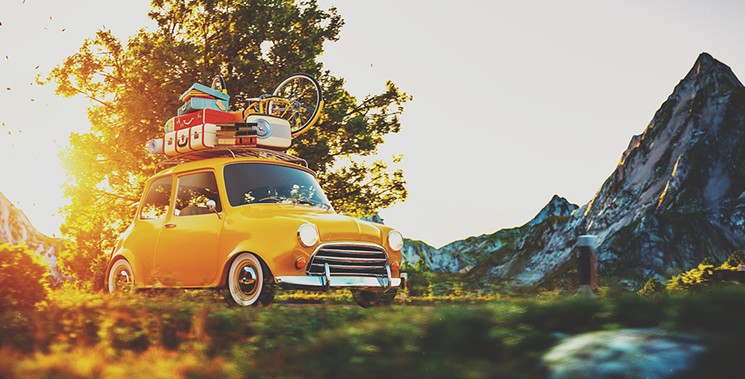 Road trips are essential! They keep you fresh and ready to take on the challenges you face in your daily life by giving you some extra time for relaxation, exploring nature and spending quality time with your loved ones.
However, when it comes to turning your trip into a memorable experience; everybody has different preferences and priorities.
Therefore; as you pack for your upcoming road trip; you need to take care of small details so that your experience turns out to be as adventurous and amazing as you want it to be.
Thinking of going on a road trip but worried about the dos' and don'ts at the same time? Here is a mini guide which will explain the art of enjoying a good road trip in 5 easy steps.
1-Pack It Up:
One of the biggest issues that we face while planning on a road trip the packing department. Many of us tend to get confused here because we are unsure about what to pack and what to leave behind. Let's start with the basics. Pack the essential accessories first. These include your clothes, hiking boots, hat and a compass.
Then comes the more advanced stuff. Include a torch, a first-aid kit and the eatables. There you are! All prepared and done with the packing.
2-Check Your Car:
Road trips are not planned overnight! They require careful planning in advance. One of the basic aspects of a road trip is the choice of transport you will opt for it. So, make sure that you get your car serviced well before time.
Check the oils, the gears, the drum brakes, the fuel gauges and the tires. Take your car to the mechanic at least 2 weeks before the road trip to get it into top condition.
3-Ensure Safety Measures:
While going on a road trip; we often tend to forget about checking a very important step. It's the car alarm system! Make sure that it should be properly functional. Generally; on the normal days; you won't be needing this important tool in your car but for road trips to far off destinations; you should make it turn back to being functional in case if it's out of order.
Car alarm system will save you from a lot of hassle in case if your car breaks down somewhere and you will have to make a short stay at night.

4-Keep The Music Alive:
A road trip is not complete without a great playlist to enjoy it with. Therefore, before setting off on a road trip; make sure that you fill up your USB with your favorite tracks to enjoy good music on the go. Install a good under seat subwoofer system to enjoy that bass beat and sing along to your favorite songs.
Tune into the local radio to enjoy local music of any specific city or country you intend to visit. Good music with nice company and amazing view of the landscape will make your trip turn into a great experience.
5-Bring In The Snacks:
Now that's the best part! Stuff in lots of eatables and ready to eat snacks including sandwiches, chips, granola raisin bars and candies. Moreover, ample supply of water bottles should be arranged to stay hydrated on the roads.
Generally; it is not recommended to make many short stays during a good long road trip so having a good amount of eatables will make your journey go smooth and without any inconvenience.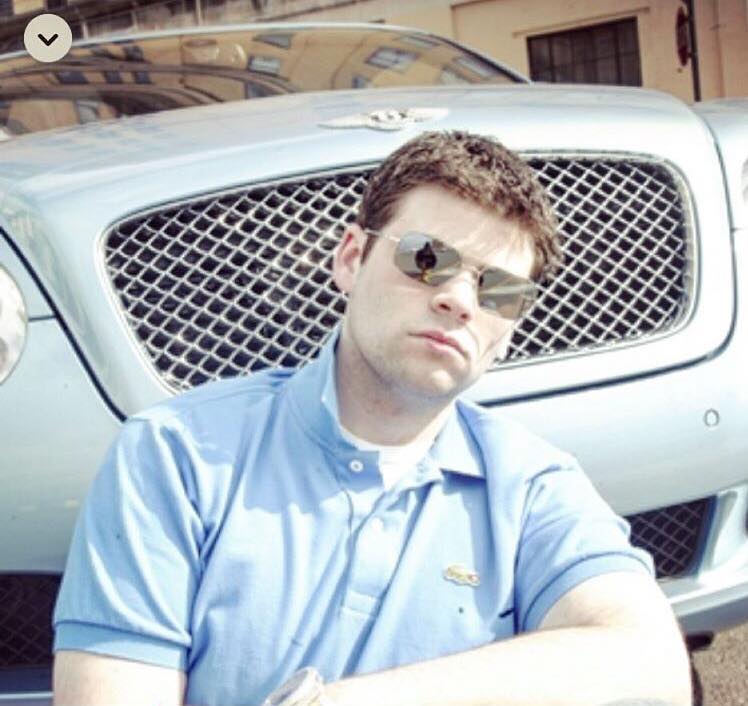 Author Bio:
Jonathon is an IT expert and a researcher. He is obsessed with cars and all the digital accessories. He regularly posts at www.sakerracing.com
~
If you would like to be a guest contributor to Mags On The Move, head over to the "Contact Me" page and drop me a line.
Save
Save