As has happened with much of the rest of the country, the craft beer movement has taken over Richmond, VA.  That's a great thing of course, because no matter what Brazilians and the English think, Budweiser is an embarrassing product to put forth as a country.  Though, I think that's more of a "when in Rome" situation.  Carlsburg certainly isn't Copenhagen's finest, so I'll let it slide.
But I digress, the point is Richmond, VA has some great breweries to check out.  There are way too many to see on one visit, but I gave it the old college try and I like to think I put a pretty good dent in it.
~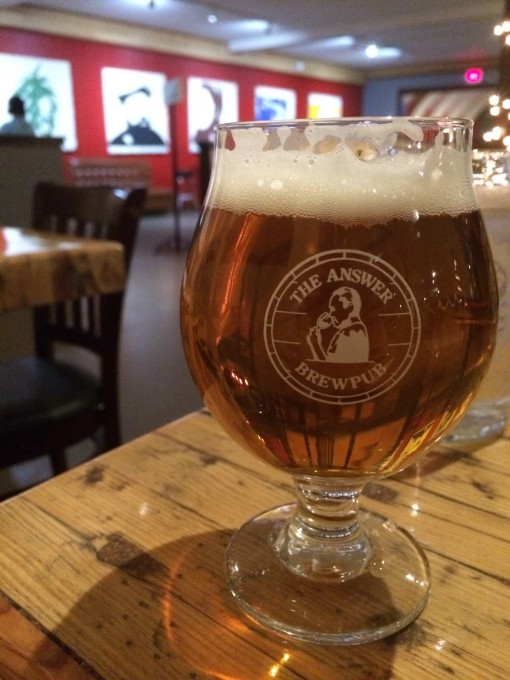 This was the first brewery I went to and one of my favorites!  It was also the first place I experienced what I came to know as "The Richmond Phenomenon."  This is where parking is a nightmare and there's not a soul inside, but that's great for me… because no wait for beer!  I had a wonderful Grapefruit IPA.  The Answer Brewpub has been open for less than a year, but is owned by An Bui, who's spent years working at Mekong, his family's Vietnamese restaurant.  Which means great beer and great Vietnamese food!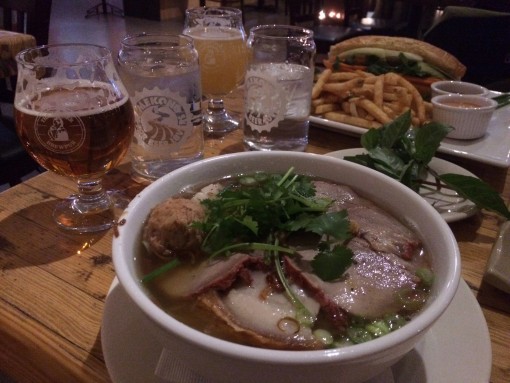 ~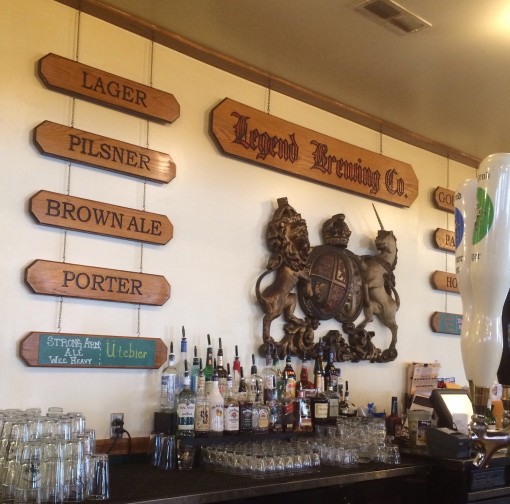 I spoke a bit about Legend Brewing Co. in my Richmond Rundown (which of course you've read).  I won't bore you with details you've already read, but basically their free 1pm tour didn't start until 2:30pm and I was forced to drink a bit too much in the meantime and then ended up with an inexplicable head wound.  The beer was not as good as The Answer in my opinion, but it was the only place in Richmond that I saw other humans.  So I guess it's pretty popular.  Bright side, if you've read about The Poe Museum (2 shameless plugs in one paragraph!) then you know how much I like tourist attractions with cats.  This guy helped out with our tour!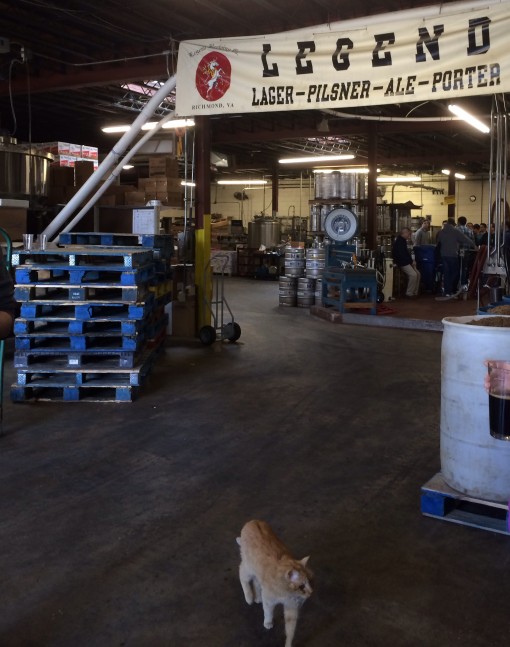 ~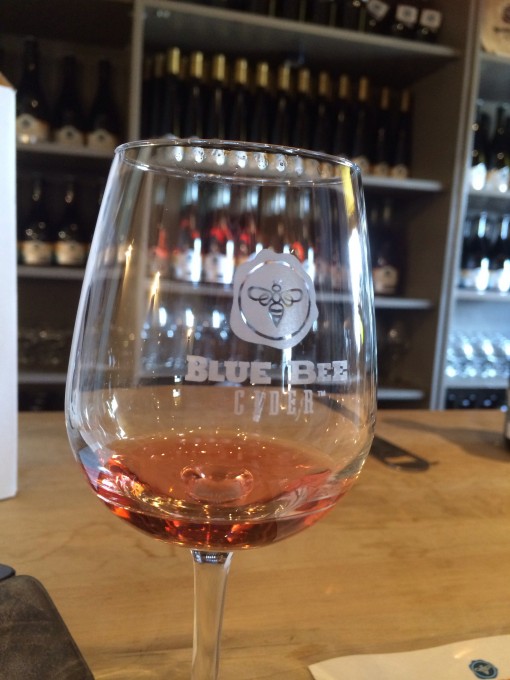 I stopped here immediately after Legend Brewing Co. as they are pretty close to each other.  I will admit that I'm not the biggest of cider fans.  Usually I find it too sweet, but they had (among some pretty sweet ciders) ciders that were more tart and I actually went home with a bottle.  They also had a tour that left on time and they let me go on it even though I was still pretty buzzed from the hour and a half wait for Legend's tour and I was still bleeding from the back of the head.  That's customer service!  The tour was great, and I was a big fan of the Charred Ordinary… not such a big fan of the smoked apple cider, but you can't win them all.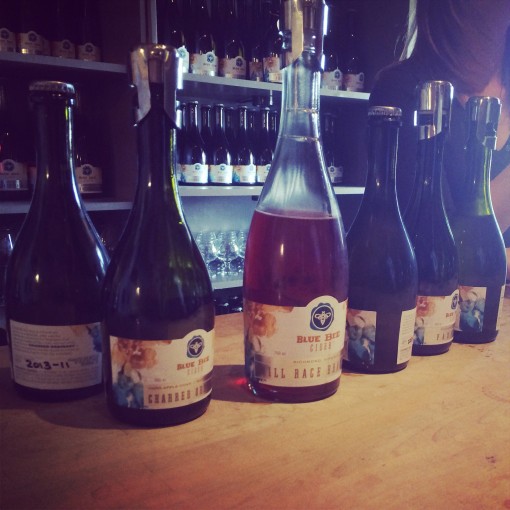 ~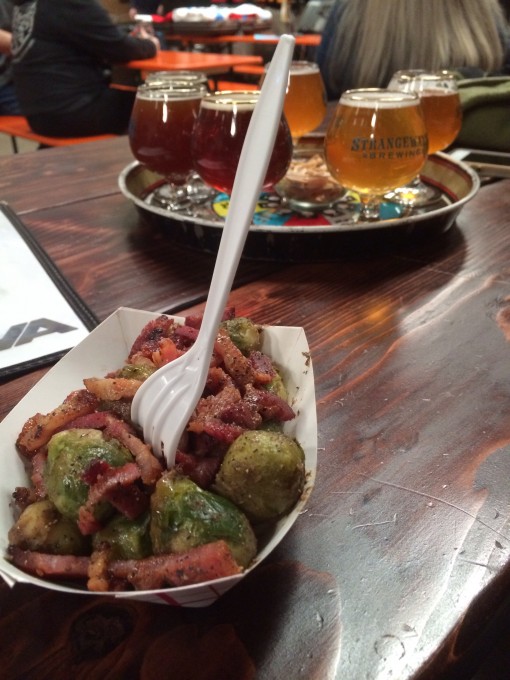 Strangeways Brewing was a bit outside of town, but probably one of my favorite breweries I've been to.  It was definitely my favorite brewery I visited in Richmond just based on beer.  The Answer has them beat on food even though I got some great brussels sprouts from a food truck outside.  The beer flight we had was a bit on the expensive side, but everything was great.  I told the bartender to surprise us and he did a great job.  My favorite (went home with a large bottle of this too) was the Martian Springs, which was described as a lemon-berry beer.  That's something I would have never ordered on my own, but I was so pleasantly surprised.  I tend to shy away from any fruit flavored beers, but the flavors were subtle and it was not sweet at all.  They also have a great live music venue and sense of humor.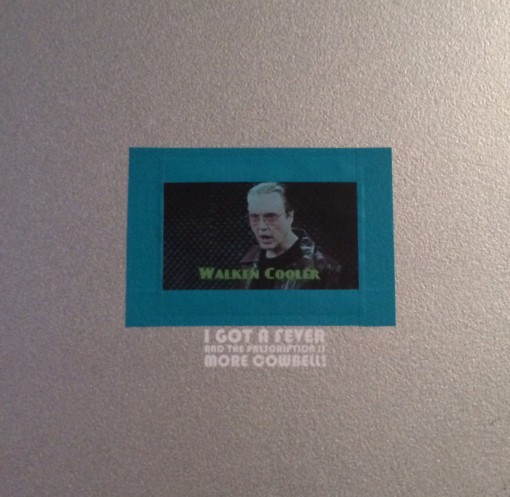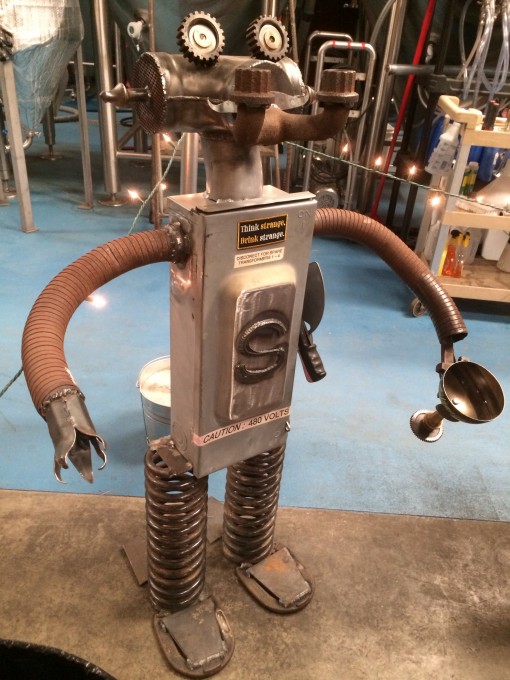 ~
~Taste The Local Beer Truck~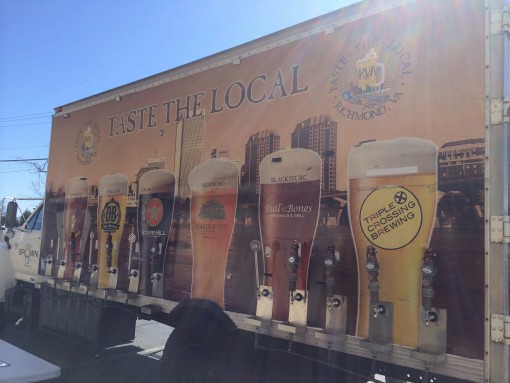 If you're lucky you'll be able to track down the Taste the Local beer truck and try all the breweries at once. Yes, those are taps right on the side of the truck.  I don't know how sanitary they are, but I'm willing to take my chances.  Besides, I'm sure the alcohol kills most of the road germs.
~
Are there any killer Richmond area breweries that I missed?  What's your favorite?