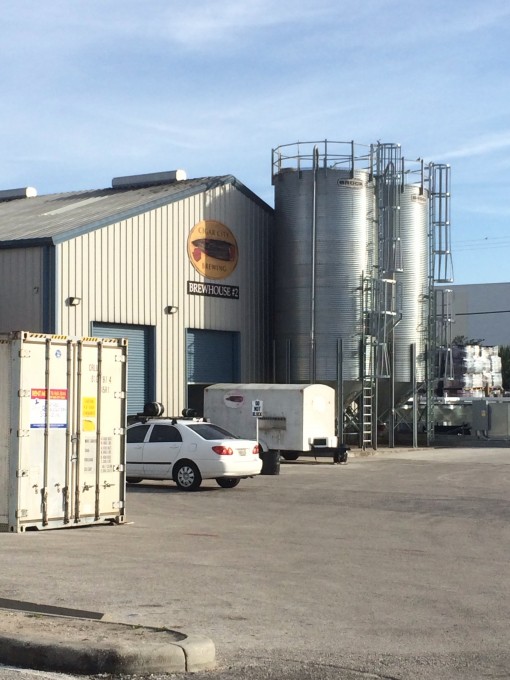 I had to share this because Cigar City Brewing is one of my new favorite places in Central Florida.  It's only an hour drive from Orlando, which for me is both a blessing and a curse.  I've actually been twice in the past week or so.  The first time I went in the afternoon and did the brewery tour, which is a deal and a half.   $5 will get you a 45 minute brewery tour, 4 pretty sizable samples of their most popular beers, and a pint glass you can take home!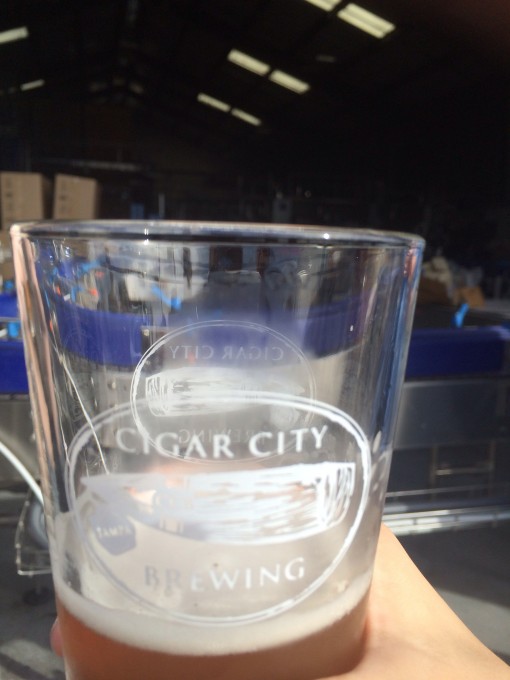 The tour starts with a sample of Cigar City Brewing's Maduro Brown Ale, named such as a nod to Tampa's cigar making heritage.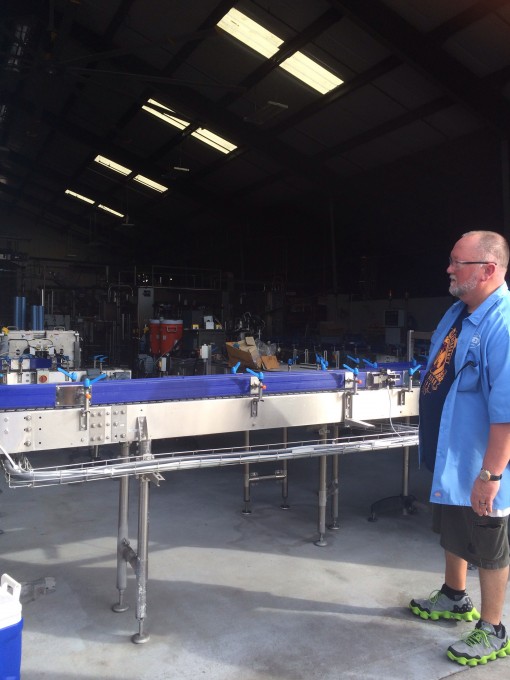 The tour group then moves to a separate building to learn about the canning process, get a look at the canning line, and most importantly try some more beer!  This is where we tried my favorite beer of the entire tour, the Invasion Pale Ale!  It's super good and I'm not just saying that because it has a pirate on the can (though that doesn't hurt it's case).  This beer is in honor of Tampa Bay's pirate history and of course the yearly Gasparilla Pirate Festival.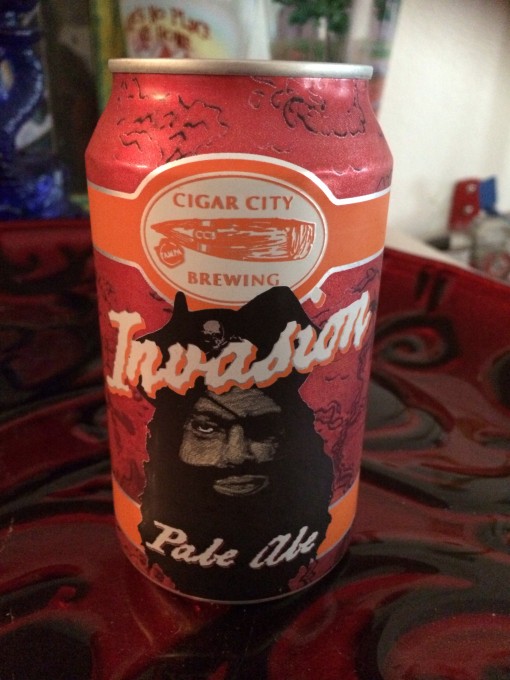 Next we venture to yet another building full of holding tanks.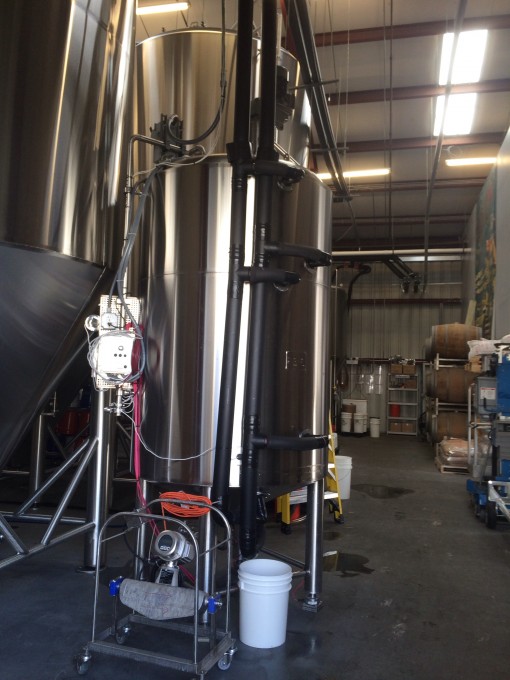 Unfortunately, guests are not currently allowed to enter any of the brewing areas.  Though according to our guide, they are working on changing that.  We were still able to peek our heads in.  This is also where we got to try Cigar City Brewing's most popular and in my opinion least impressive beer, Jai Alai IPA.  It wasn't bad per se, but not as good as the other beers I've tried at the brewery.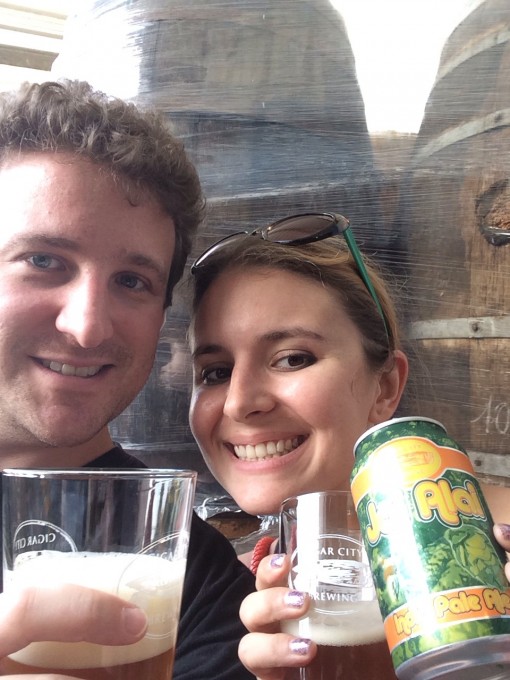 Next we head back to where the tour began, in the fermentation room.  This is where we tried one of the most interesting beer samples.  The Tocobaga Red Ale, midway through the fermentation process.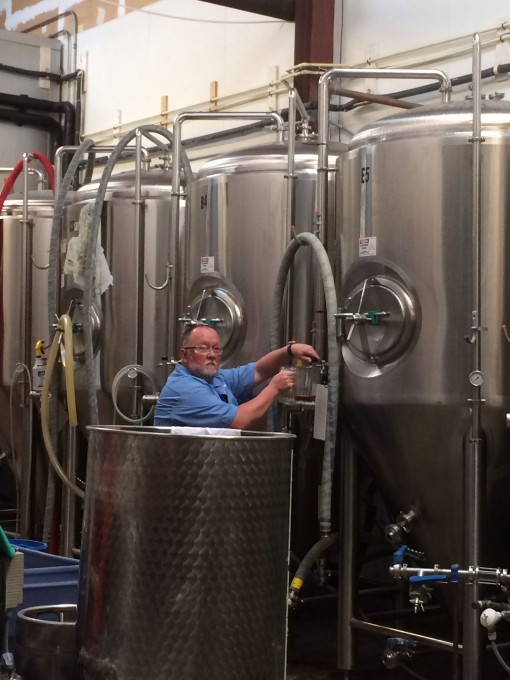 The Tocobaga Red Ale is named after the Indian tribe that used to inhabit the area.  The flavor of the beer was very good, but drinking it when it's not quite done is not recommended.  It was interesting, the flavor was there, but not the carbonation.  Flat beer is weird.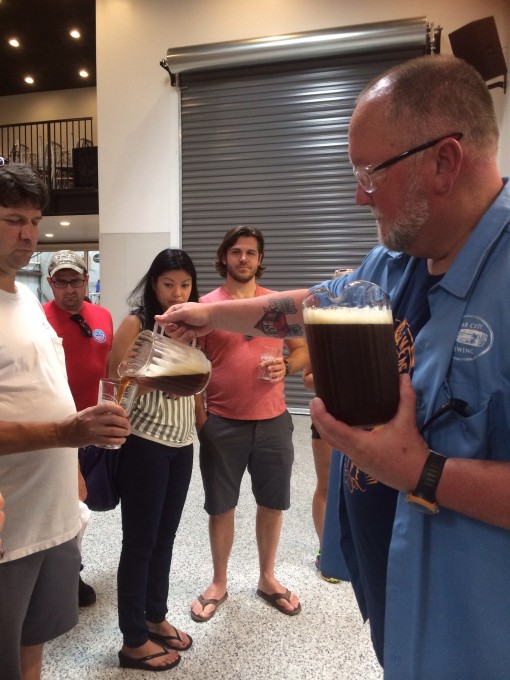 This is where we ended our tour, but there's a tap room next door if you want to keep the tasting going.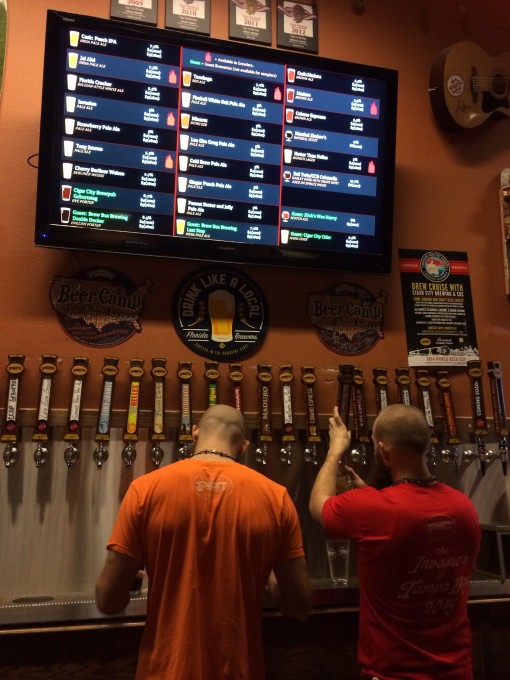 Best of all they do flights, which allow you to sample your choice of 4 beers for only $6. (or 8 for $12 😉 )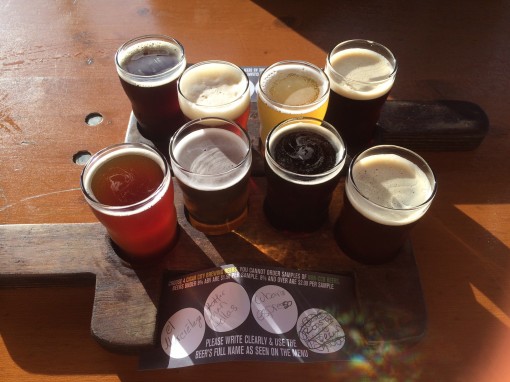 The taps are constantly changing too.  I said I had been twice in the last week, the second time was because they introduced a Peanut Butter and Jelly Pale Ale… which I LOVED!
It's a great afternoon trip.  Tours are every hour on the hour with the last one going out at 4pm.  Then, have a couple pints of your favorite brew at the bar, find a spot on the patio, and grab a bite from on of the food trucks that frequent the parking lot outside of the brewery.  Of course, if you're not that hungry or just not a food truck fan, I have excellent news.  They have a vending machine full of Zapp's potato chips!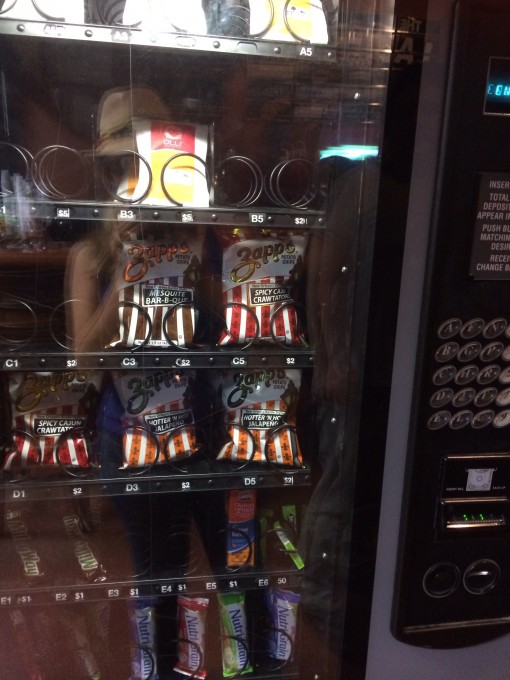 Others may not be as excited about this, but my family is from Louisiana and there will always be a special place in my heart for some Spicy Cajun Crawtators.
The only downside I can see to Cigar City Brewing is that so few of their brews are available to take home.  I would love to have El Murcielago (a beer that tastes just like tequila!), or Peanut Butter and Jelly Pale Ale in my fridge at home, but alas.  I did however make it home with a few cans of the Invasion Pale Ale and Cubano Espresso Brown Ale that I have some plans for.
Anytime you visit Cigar City Brewing you're sure to have a good time, but if you check their website they are constantly having special events, dinners, new beer releases, or parties of some sort.  The next thing I want to check out is their Eggs and Kegs brunch.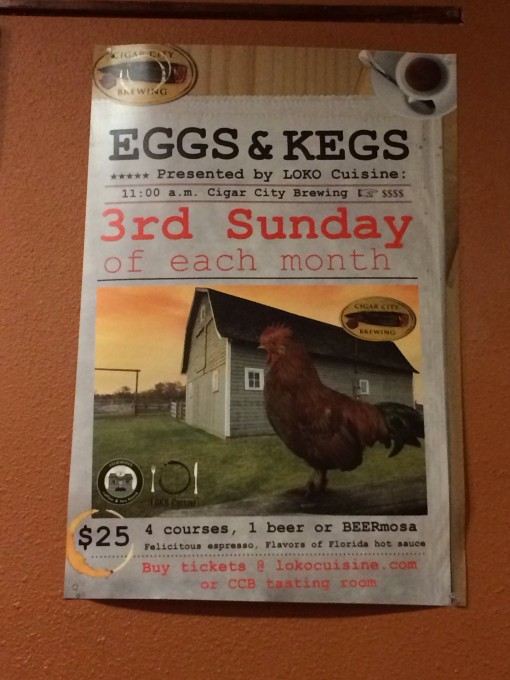 If you're doing the math, yes that is happening today… as I type actually.  Unfortunately, all of my friends here are jerks that don't want to drive to Tampa for brunch or jerks that work in the hospitality industry and don't get weekends off.  I don't mind doing most things on my own, but brunch just isn't a solo activity.  I'll get 'em next time!