One of my favorite things about living in Orlando is that no one is actually from here.  It's such a diverse community of retirees and hospitality workers from all over the world and when you couple that with fact that it's one of the top tourist destinations in the world that makes it a perfect storm of wonderful international foods.  I've lived in Orlando on and off for the past decade, and unfortunately only discovered The Bauern-Stube restaurant in the past year.  I feel like I've wasted so much time.
This hidden gem is located near(ish) the airport on Orange Ave.  I think I've probably driven by it a hundred times without even noticing, but once inside it's adorable.  It's got a very homey diner feel to it, but with a bit of old world charm.  The crazy chachkies you expect on the wall at any diner, except these ones are in German.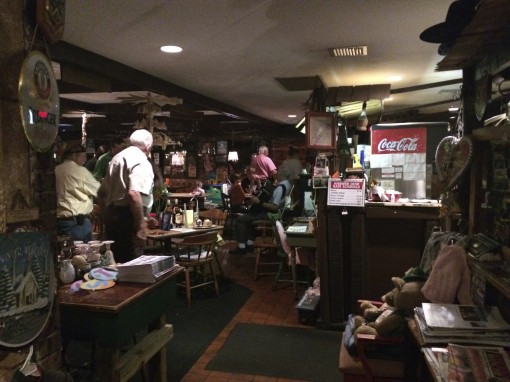 The only reason I finally discovered The Bauern-Stube, was that I was looking for something to do on a Saturday night, since almost nowhere offers weekend happy hour, and I saw online that they had live German music every Friday and Saturday.  It was way better than I ever imagined.  This is what their live music looked like.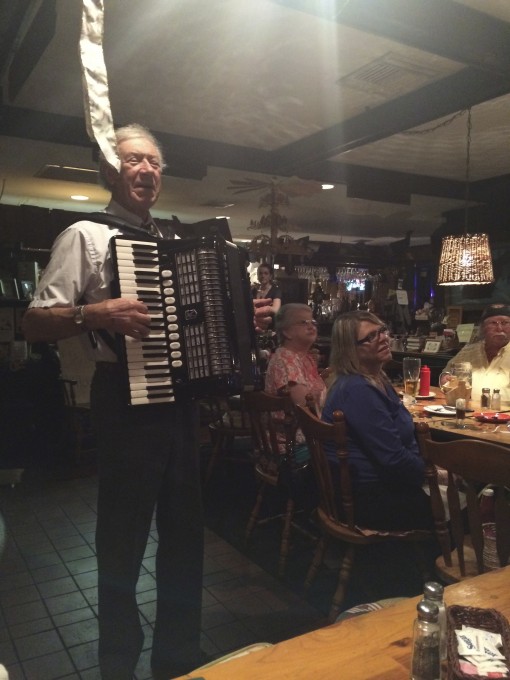 Of course, there was also Polka dancing, because it's impossible to stay seated with an accordion playing.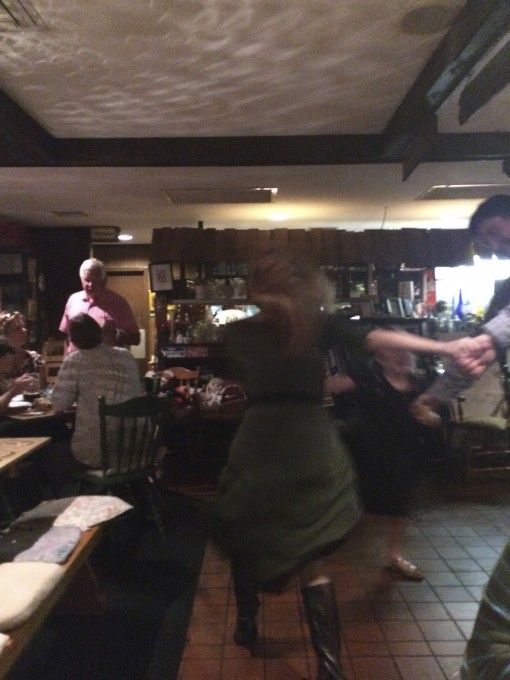 They offer an amazing selection of German beers on draft and the food is killer.  The night we were there was the owners 75th birthday.  He chose to spend his birthday celebrating with his family at the restaurant and chatting with all of the guests.  He even gave me the card for his favorite place to stay in Germany for my next trip.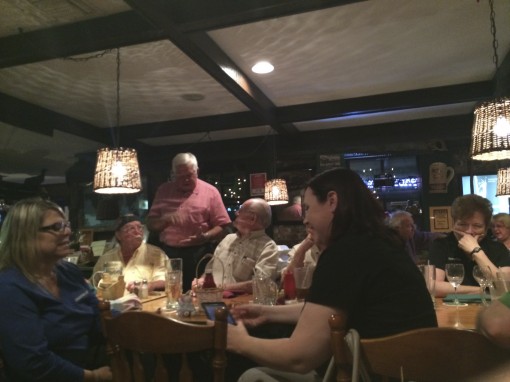 He's from the U.S., but his wife is from Germany and does most of the cooking.  The restaurant concept centers around hearty, old fashioned,  home cooked German food like you may have found in Germany in the 40s and 50s.  They also try to represent the many different regions and cuisines of Germany.
We started off with some German beer and potato pancakes.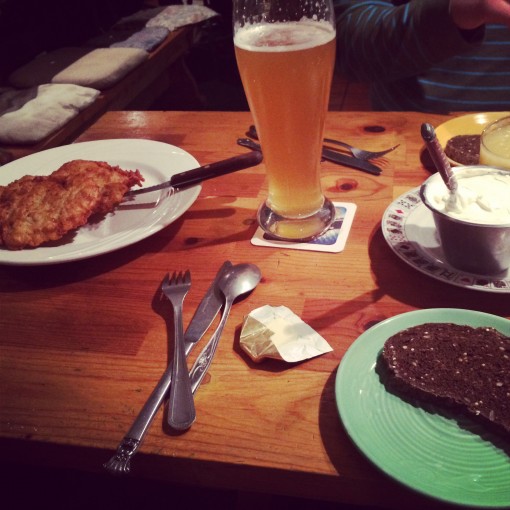 For my entree, I had the Königsberger Klopse mit Meerrettich Sosse, or "East Prussian Dumplings with Horseradish Gravy" for those of you (like me) that need the English translation.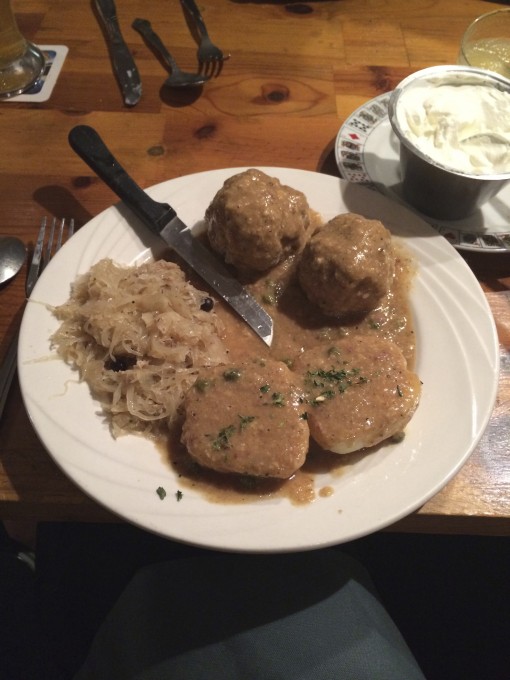 This horseradish gravy was no joke!  It was a lot of horseradish, which is great for me since I love horseradish, but it's not for the weak-palated.   If horseradish isn't your thing, there are plenty of other schnitzels and whatnots, which I plan using as a name if I ever open a German restaurant and also enjoying next time I'm there.
 It's a bit of a hike from the tourist areas in Orlando, but worth the drive.  Great food, pleasant atmosphere, and an elderly man with an accordion, what more could you want?  I will definitely be back.  It makes me feel slightly better about only spending 4 hours in actual Germany (it's pretty much the same thing right?)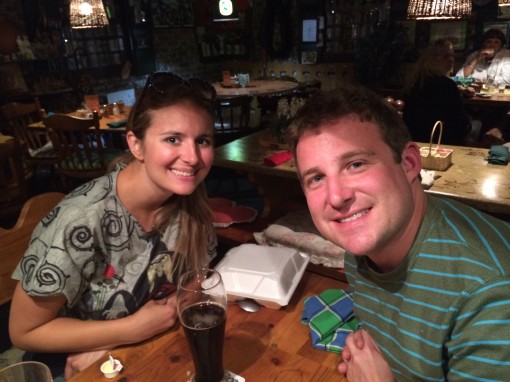 ~
This post is part of the weekly blog link up, #weekendwanderlust hosted by A Brit and A Southerner, A Southern Gypsy, Carmen's Luxury Travel, Justin Plus Lauren, and Outbound Adventurer.