I've written about it before, but Berlin really stole my heart.  I wasn't expecting to love this city, but now I can't wait to get back.  It's hard to limit this list to just 5 things, but you fine people don't have time for a list of 100 right?  So here it goes, 5 (of the 100) things you must do while in Berlin.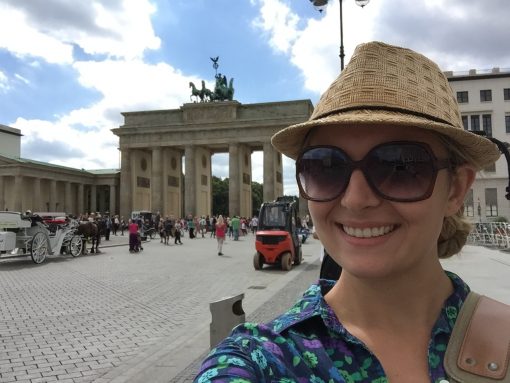 1- Brandenburg Gate
The Brandenburg Gate is probably the most notable Berlin landmark and as such can't be missed.  Built in the later 1700s, the Brandenburg Gate has certainly seen some changes in Berlin, including several wars and regime changes.  Throughout it all, the Brandenburg Gate has remained a symbol of Berlin and one of the most famous icons in Germany.  It's even the sight of President Reagan's famous speech imploring Gorbachev to "tear down this wall."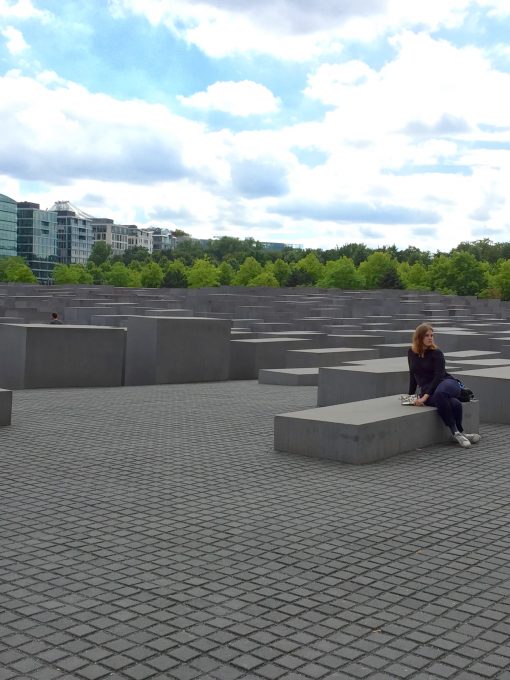 2- The Memorial to the Murdered Jews of Europe
This is a relative new-comer to the face of Berlin, paying homage to the senselessness of the holocaust.  The designer of the memorial has not commented on the exact meaning, other than it's open to individual interpretation, though many people have likened the appearance to a cemetery.  The monument is interactive and people are welcome to wander through at their own pace, or bring a book and stay for a few hours.  Wandering through the disorienting stone pillars is certainly a must experience in Berlin.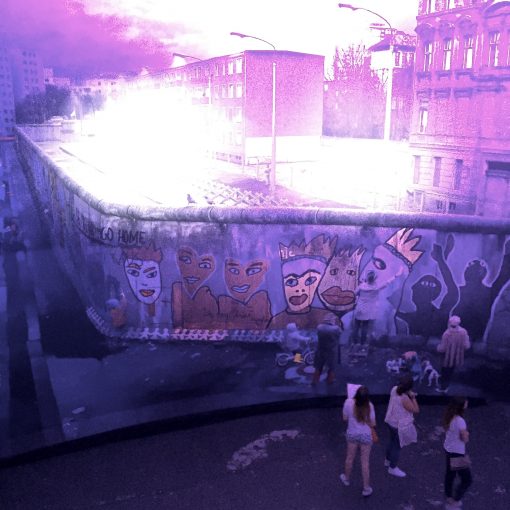 3- The Berlin Wall
This is such a powerful, bizarre, and alarmingly recent part of German history that you simply can't miss in Berlin.  Literally, it's remnants are all over the city so you actually can't miss it.  You can even take a bit of it home if you'd like.  If you'd really like to be transported to life in the divided city, the artist Yadegar Asisi has created "The Wall", and interactive 360 panorama experience.  Step inside and experience the sights and sounds of 1980s Berlin.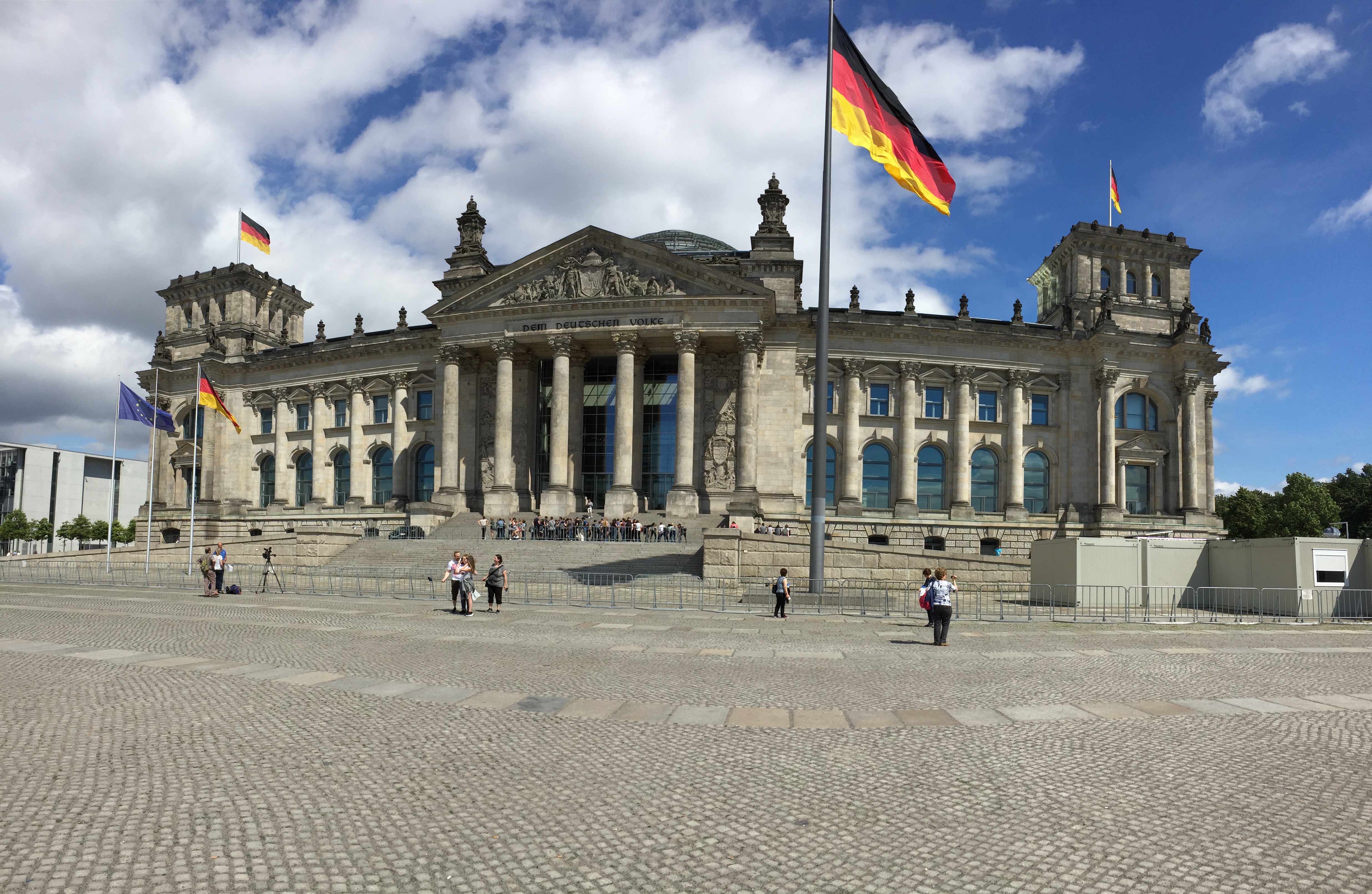 4- Reichstag Building
The Reichstag Building is the second most visited attraction in all of Berlin.  The stunning architecture is noticeable right away.  Though it was constructed in the 1800s as a government building, it spent much of it's life in disrepair.  It opened in 1894 and was in use until a mysterious fire in 1933 under the Nazi regime.  Even after the war was over, the building remained empty.  In the 1960s there was a push to restore the building as a historical landmark, but it would not serve any real purpose until 1990 when the building hosted the reunification ceremony and parliament moved back in for the first time since the war.  The building now serves as a symbol of unified Germany and is open to visitors (after very thorough security checks).  The new addition of the glass dome when the building reopened in the '90s offers visitors both views of parliament in action and stunning city skylines.  There is even restaurant atop the Reichstag offering gorgeous rooftop views of the city.
5- Eat!
That's the best thing to do in any city right?  While most traditional "German" cuisine is found in the South, Berlin is a foodie city in it's own right.  Perhaps most famous for the Donor Kabob (particularly at Mustafas) and Currywurst (so famous there's even a museum dedicated to it), Berlin's unique history and melting pot of immigrants has lead to a variety of amazing international foods.  My personal favorite restaurant there is Fez Turkish BBQ.  Check it out and thank me later!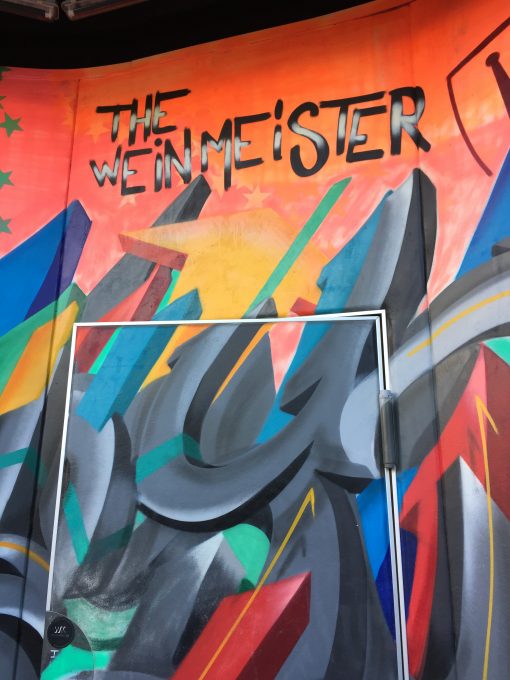 If you're inspired to experience Berlin for yourself, check out hotels in Berlin on Expedia.  There are a variety of accommodations  for every type of traveler and the prices tend to be very reasonable, especially for a European capital.  I can personally recommend The Weinmeister Hotel in Mitte.  It's a really cool modern hotel that pays homage to Berlin's street art culture and once gave me a hot dog when I came back late at night.
~
This post was written in collaboration with Expedia
Save
Save
Save
Save
Save