During my recent trip to Europe, I finally got to visit Germany.  Of course due to some inconveniences with the trains largely caused by my lack of organizational skills I was only able to spend 4 and a half hours there.  In spite of the frustrating set backs, I took the train from Utrecht to Cologne.  It was immediately evident that I made the right decision.  Even on a cloudy day it's one of the better views from a train station, I would argue.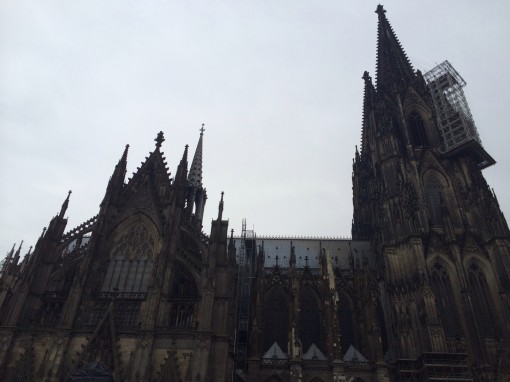 Of course I didn't have much time, but I did manage to visit The National Socialism Documentation Center and Cathedral… Unfortunately I managed to run out of money before I got any gluhwein.  Of course that seemed like a pretty first world problem after visiting a Gestapo prison, but still a bummer.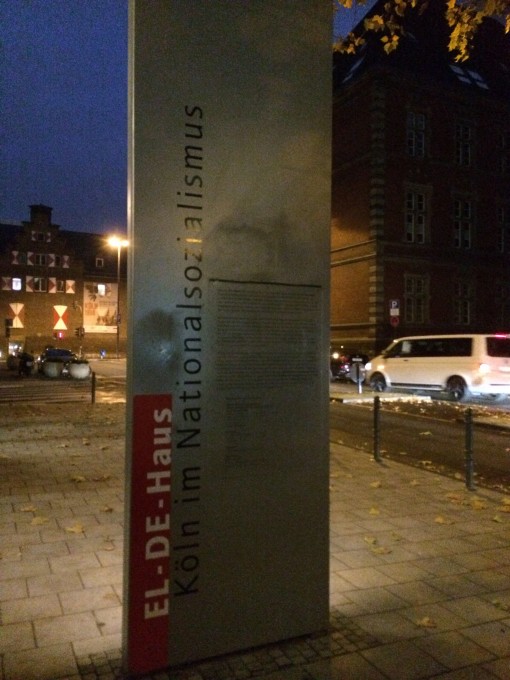 The National Socialism Documentation Center is a short walk from the train station and is only 4 Euros to enter (2 Euros for students or American girls they feel sorry for), but they only take cash.  The Museum is made of of two main parts.  The first to visit is the Gestapo prison in the cellar.
-Gestapo Prison-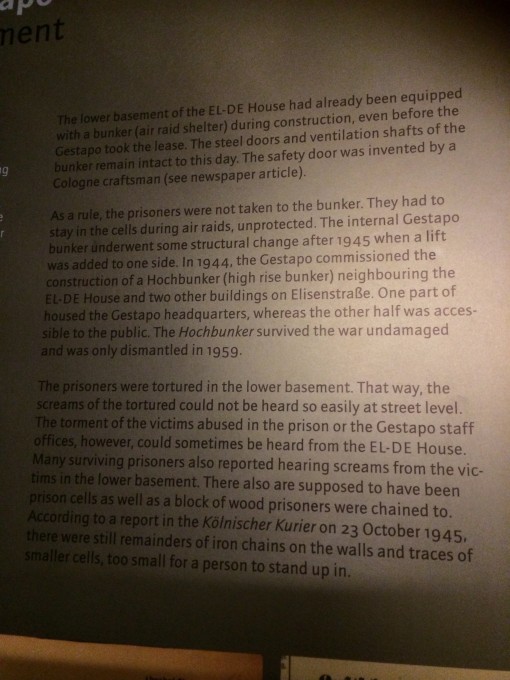 The prison consist of several small cells that were sometimes used to house 30+ people at a time, many of whom were only guilty of not being German.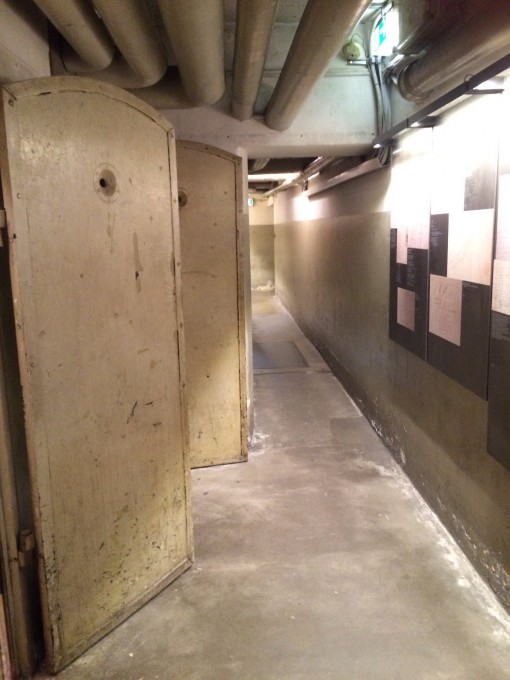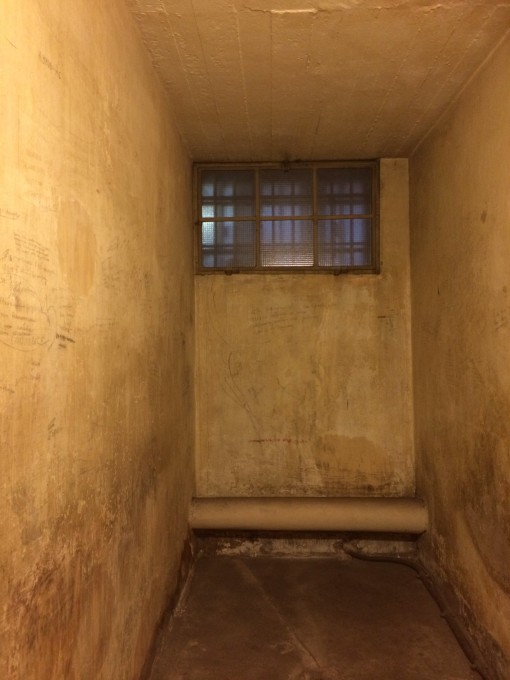 The cells have over 1800 inscriptions in several different languages that are both preserved and thankfully, translated into English (and several other languages).  Many of them are certainly interesting reads.  Most of them are absolutely heartbreaking.  I'll let them speak for themselves.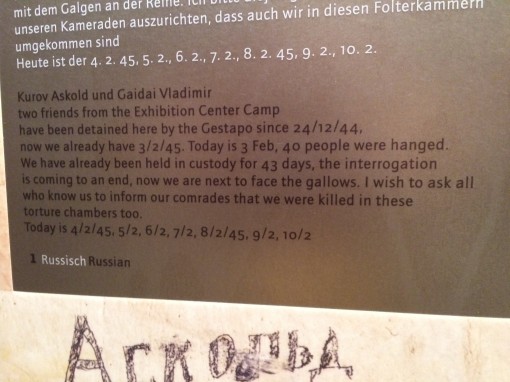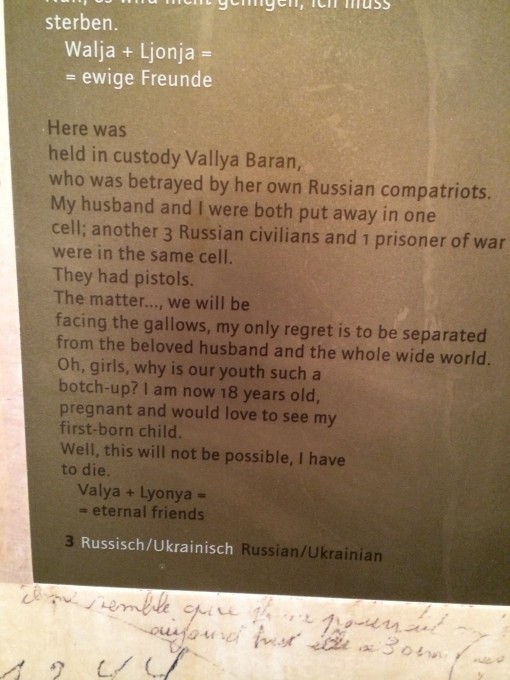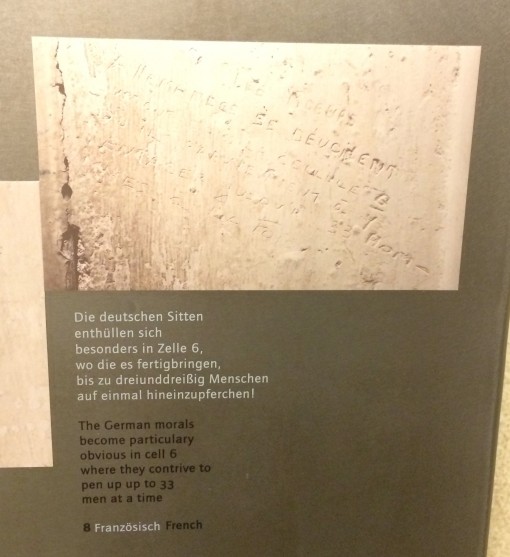 Some were interesting proof that Russians have always been Russian.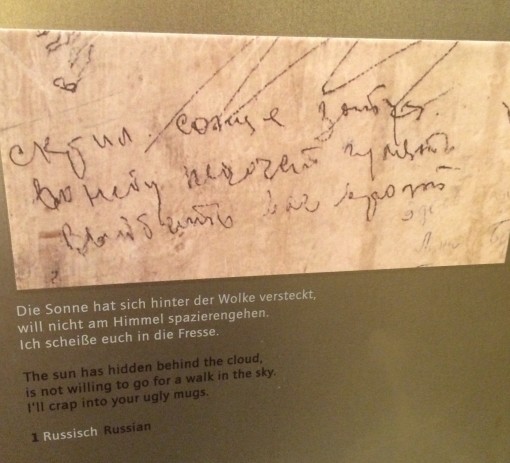 And of course, the French have always been French.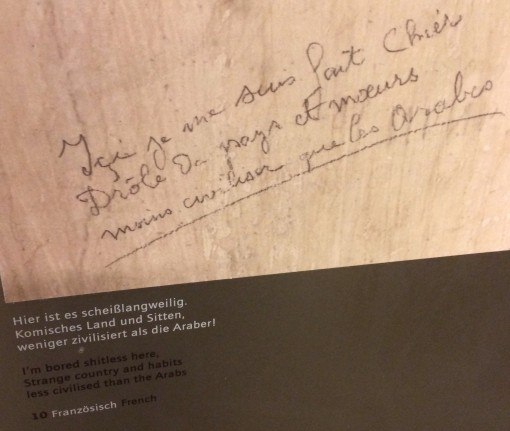 And some Germans that remained oddly patriotic given the circumstances.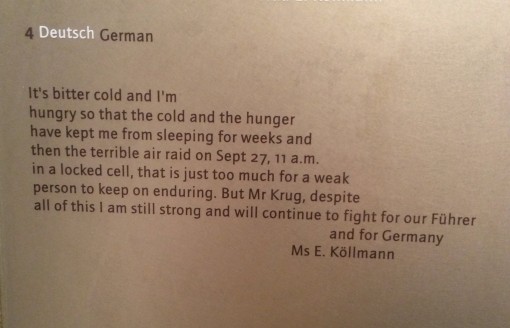 As you can tell, life in the Gestapo prison was pretty grim.  Technically, most prisoners were "held for questioning".  It was war time, you have to take precautions I suppose, but this was a bit extreme.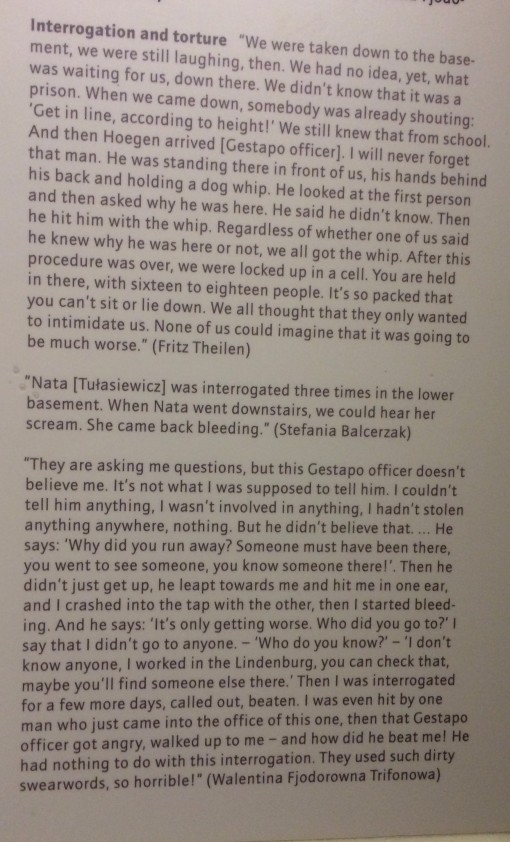 I know we now cry for equality, but it's still harrowing to think that German officers had no problem beating women bloody with little or no reason.  It does pose some interesting questions about human nature.  Later into the war, officers were even given the authority to execute non-Germans, which is obviously a recipe for corruption.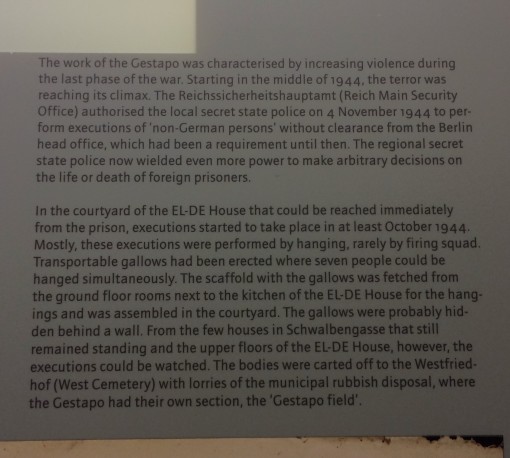 Obviously we've all heard about the horrors of World War II, particularly Nazi Germany, but physically standing where many of the atrocities occurred is haunting.  Outside of the cellar there is a courtyard where at least 400 people were executed in a 2 year span, which of course represents only a small portion of the destruction of the Nazi regime.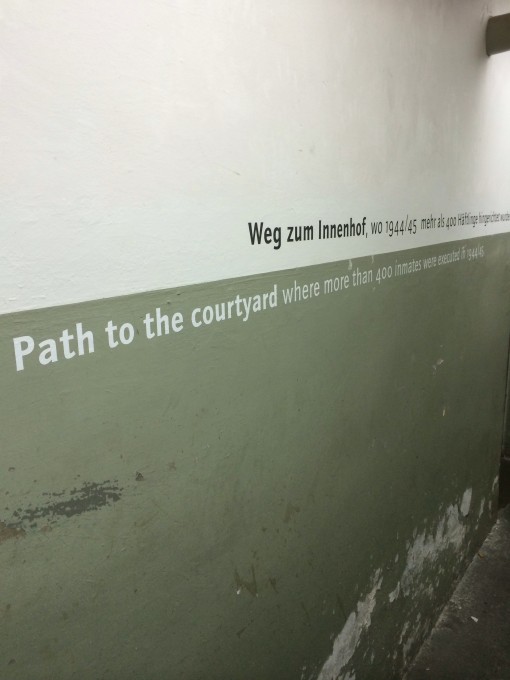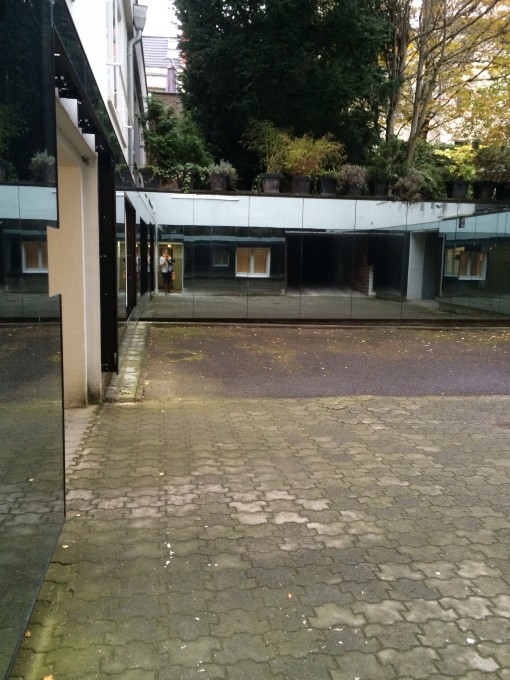 You can't help but applaud the Germans for preserving a period I'm sure they'd rather forget and this jail was particularly well preserved down to the last detail.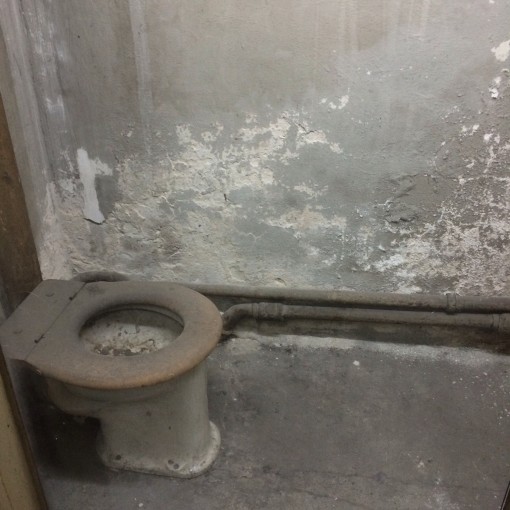 Walking down into that cellar was like walking back in time in the foot steps of so many that walked down those steps 70 years ago.  You can really feel the history, but can't help but wonder how something so atrocious could have happened so recently in the span of human history.
Upstairs you'll find the bulk of the National Socialism Documentation Center in the library.
-National Socialism Documentation Center Library-
Unlike the cellar, nothing upstairs is translated to English.  They do offer an audio tour, which I did not partake in, but I certainly wish I had.  None the less, it was interesting to walk around and look at the photos and Nazi propaganda.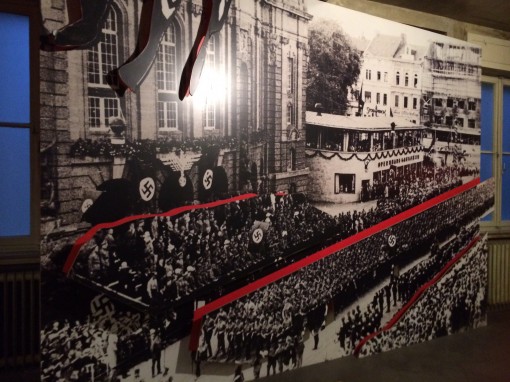 There is something particularly disturbing about Nazi children.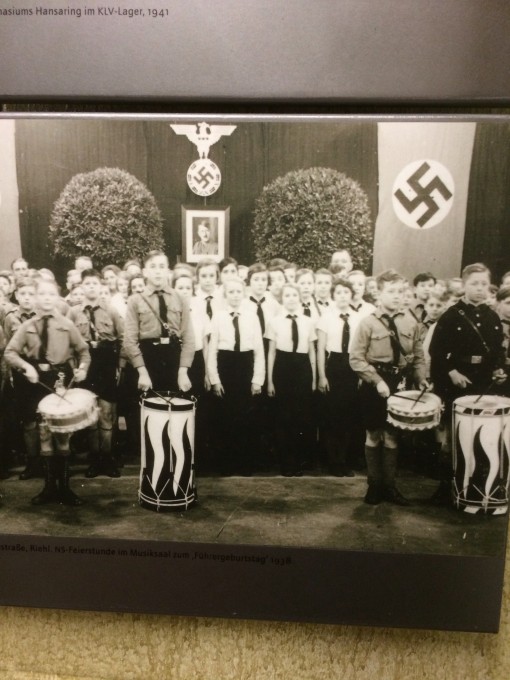 The photos of Cologne were especially scary.  Photos a beautiful city I saw for the first time just a few hours before as it would have appeared during the war really made me realize how frightening it would have been in Europe then.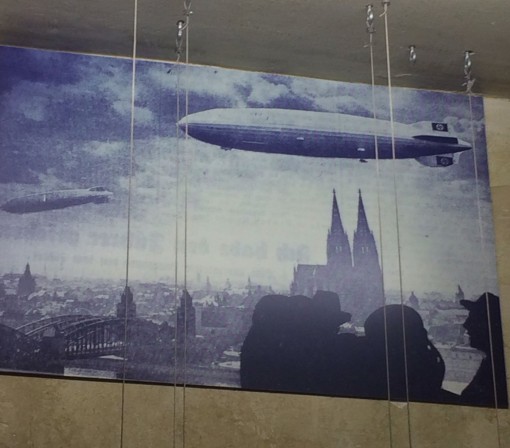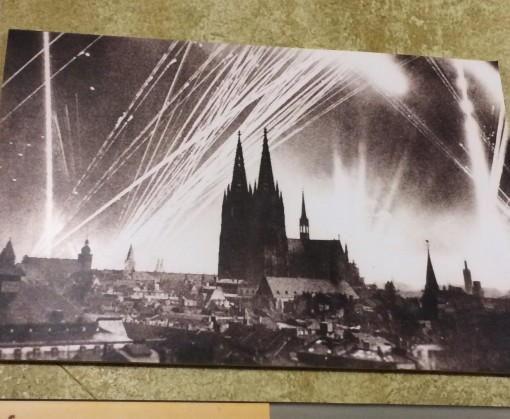 It is pretty impressive it is that Germany has been able to pick up the pieces and move forward.  This building was a heavy place to walk around, though I'm very glad I visited.  A quick glance at the guest book revealed mostly people deeply moved by having experienced this museum, and a few people who perhaps didn't get it.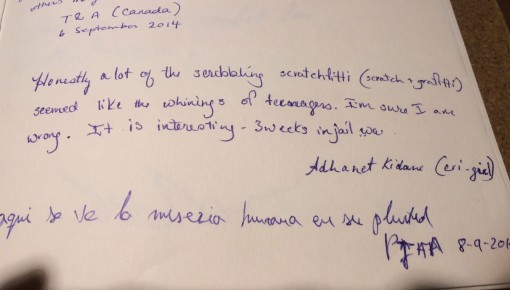 We've all heard the adage that those who cannot learn from history are doomed to repeat it.  Perhaps Germany's effort to preserve such a dark period in its past will remind the world that this should never be allowed to happen again.