Who is Mags?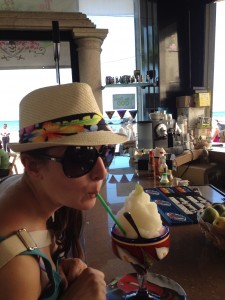 Hi Friends,
My name is Maggie and I have what can only be described as debilitating wanderlust. I also have a job teaching dance that sometimes keeps me closer to home than I would like. Fortunately my home is in Orlando, FL, so my home is sort of a perpetual vacation which helps alleviate some of the itchy feet. I seek to find a balance between selling all of my possessions, severing personal ties, and buying a one way ticket to as far away as my possessions proceeds will take me (I come pretty close at least once a week) and holding onto a job I genuinely love, and pretty okay friends and family. So for now, I'm exploring the world of part time vagabonding (at least until my studio contracts are up). My ultimate goal right now is to work as little as possible, travel as much as possible, and still be able to pay the mortgage.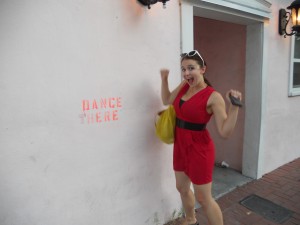 I grew up in Nashville, TN and pretty soon after high school I came to Orlando on the Disney College Program (with a brief stint in Charleston, SC in between). On the college program I worked at the World Famous Jungle Cruise where I got to travel 3 continents every 10 minutes and learn lots of great jokes about zebras. So, that satisfied my wanderlust temporarily and also afforded me the opportunity to meet people from all over the world/ hopefully have some far away couches to crash on (please). There is a bit of Disney nerd left in me. I love taking people around Disney and dramatically rolling my eyes when they want to wait in line for things.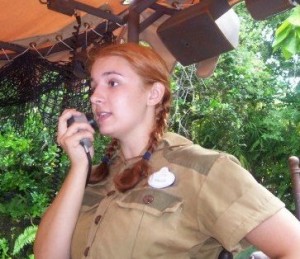 I consider myself fairly well traveled (outside of the Jungle Cruise) though I am by no means an expert.  Though, is anyone every really an expert?  I've been running Mags On The Move for almost 2 years now and it has taken me to some far off and fabulous places across the globe, but there is still much more to see!
I'm notorious for my excellent decision making skills and also my sarcasm. So, my travel tips will likely be more what not to do and/or things that never should have worked out in a million years. I should also mention that I recently discovered that I am unmurderable, so depending on murderability, safety should perhaps be more of a concern to you. So, learn from my mistakes, make some of your own, and tell me about them!
~Mags