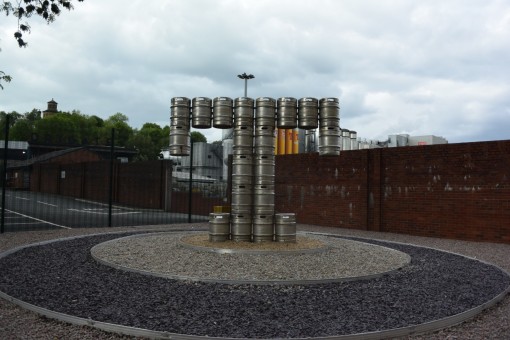 A Bit Of History…
Okay confession time, I drink… a lot sometimes, but I had never heard of Tennent's Lager (or any Tennent's beer for that matter) before visiting Scotland. I love a good brewery tour though, so I thought I would check out this tiny brewery in Glasgow.
However, turns out that this "tiny" brewery is a household name in Scotland with a brewing history that goes back more than 450 years. There was even a time when Tennent's was the largest exporter of bottled beer in the world.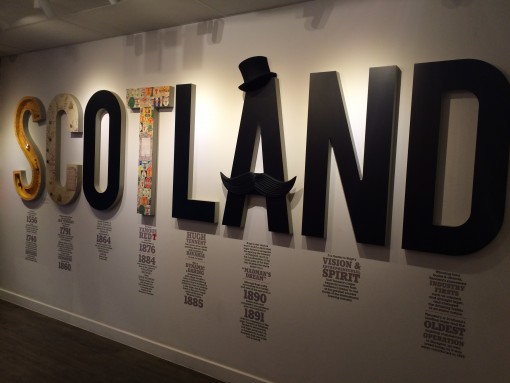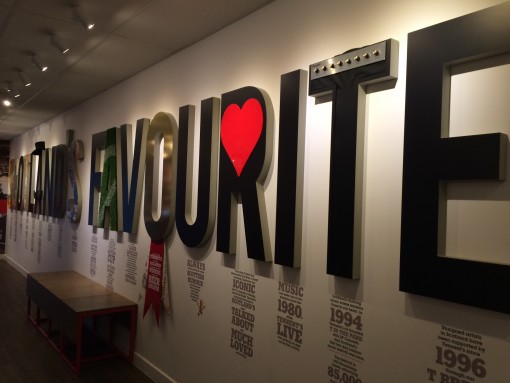 Today Tennent's is known as Scotland's Favourite Lager, occupying about 60% of Scotland's lager market, but originally the Tennent family brewed stouts and strong ales.  It wasn't until the 5th generation of the Tennent family brewers, Hugh Tennent, spent some time in Bavaria and decided to bring German style lagers back home to Scotland.  The rest, as they say, is history.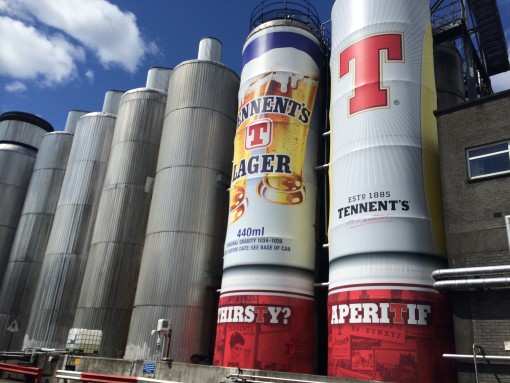 Today, you can tour the Wellbark Brewery, home of Tennent's beer in Glasgow for only 7.50GBP and it even comes with a pint of you favorite Tennent's at the end.  Tours take about an hour and a half and our offered 3-5 times a day (depending on day) seven days a week, so there are plenty of opportunities to get a behind the scenes look at the Tennent's Brewing process.
I've been on many brewery tours.  It's one of my favorite things to do in a new city.  I can tell you, this is a serious tour.  They make you suit up; neon safety vest, hairnet, ear plugs, the works.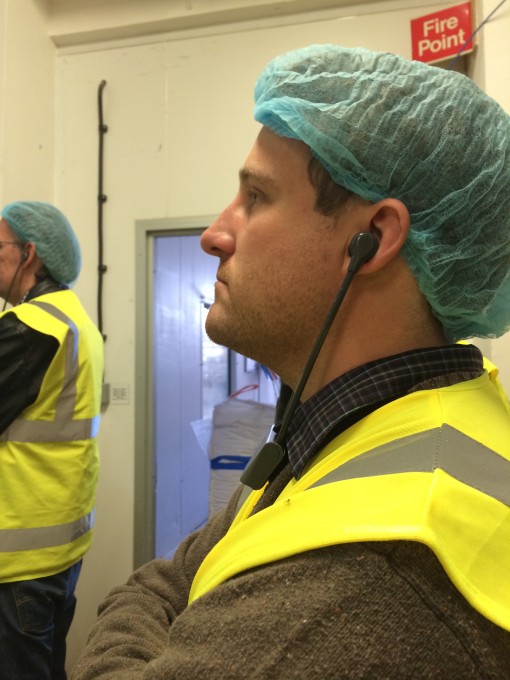 This is the kind of tour that would be a law suit waiting to happen in the USA.  There are loud noises, slick floors, uneven surfaces, moving parts, heavy machinery and very narrow staircases.  Honestly, it's refreshing to experience that level of trust not to be an idiot.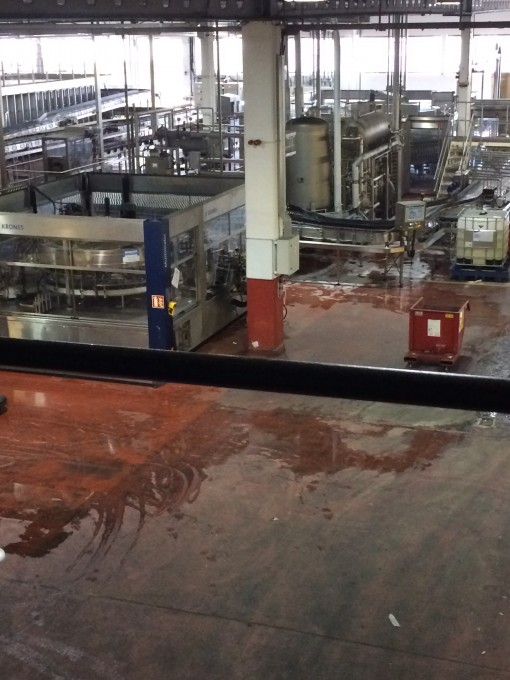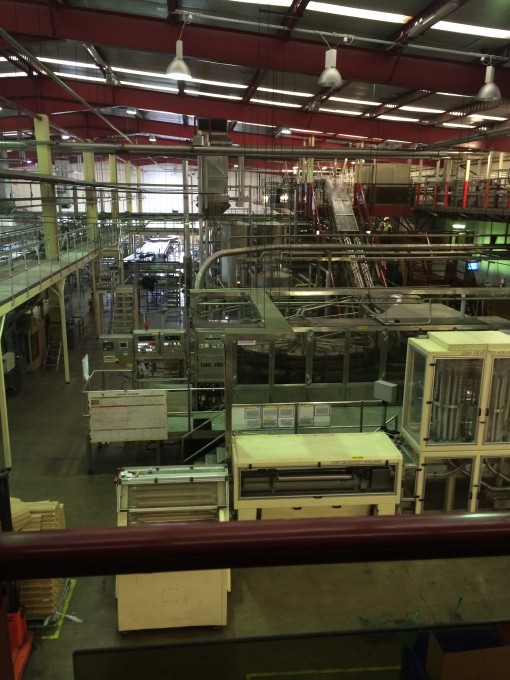 The facility is huge!  They even rent out the brewery to other beer companies to help with import costs.  While I was there they were brewing Stella Artois in addition to Tennent's beers.
The tour also consist of a museum section of sorts, showcasing some of Tennent's oldest and most memorable bottling and canning campaigns.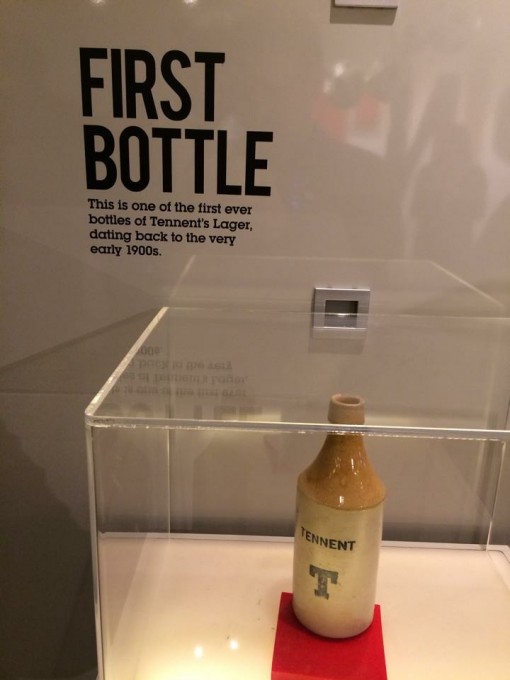 Including the famous "lager lovelies" pin-up series that ran from the 60's-90's and is apparently still quite popular with collectors on ebay.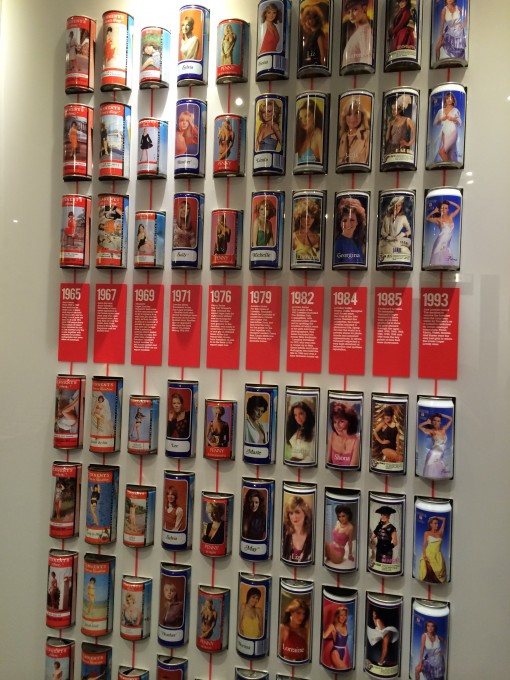 The Tasting…
Everyone's favorite part of any brewery tour!  The Tennent's tour includes not just samples of beers, but an entire pint of your favorite!  Today's offerings were Tennent's Extra, a high gravity beer weighing in at 9.3% ABV, Tennent's Stout, Tennent's Whisky Oak Aged, and Lemon T, a lemon shandy, and of course the classic Tennent's Lager.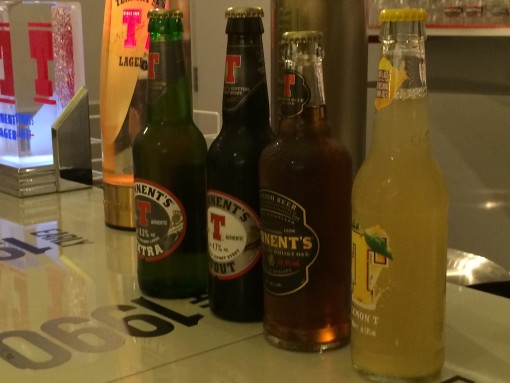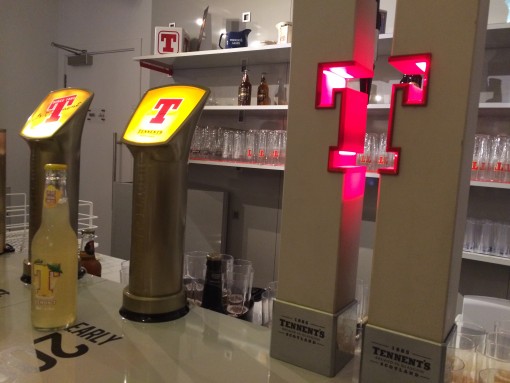 And of course now that I was good and liquored up, I couldn't leave without a silly photo op!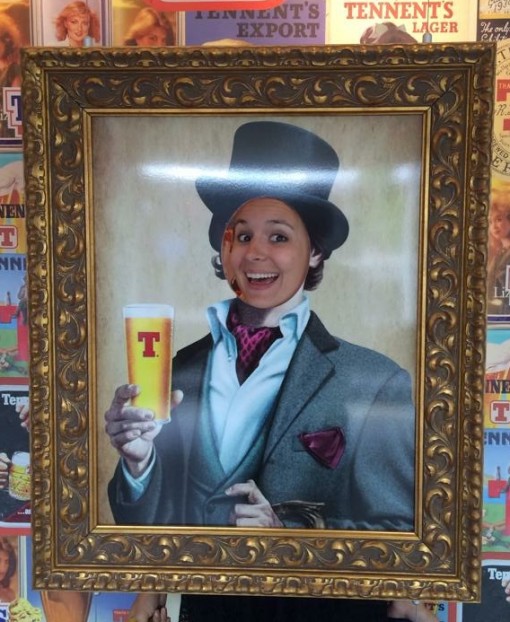 I hadn't heard of Tennent's before, but they made a fan out of me!
~
I was helped in the planning of this trip by Colin Mairs of Excursion Scotland.  As well as guided tours in 4 languages, Excursion Scotland offers a travel consulting service to help you plan your perfect self-guided tour of Scotland.  Learn more at www.ExcursionScotland.com and on Facebook at www.facebook.com/ExcursionScotland .