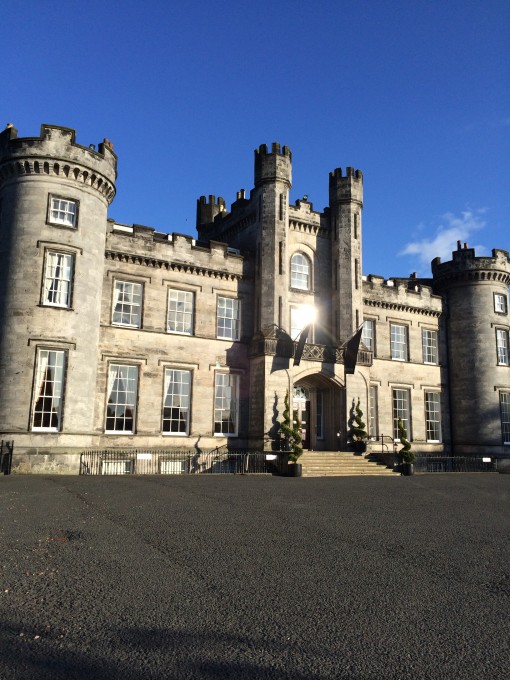 You can already tell it's haunted can't you?  About half way between Glasgow and Edinburgh, you'll find Airth Castle in Falkirk, Scotland. This castle-turned-hotel-and-spa boasts around 500 years of history, which naturally means 500 years of ghosts!!!  That is, at least according to their Wikipedia page.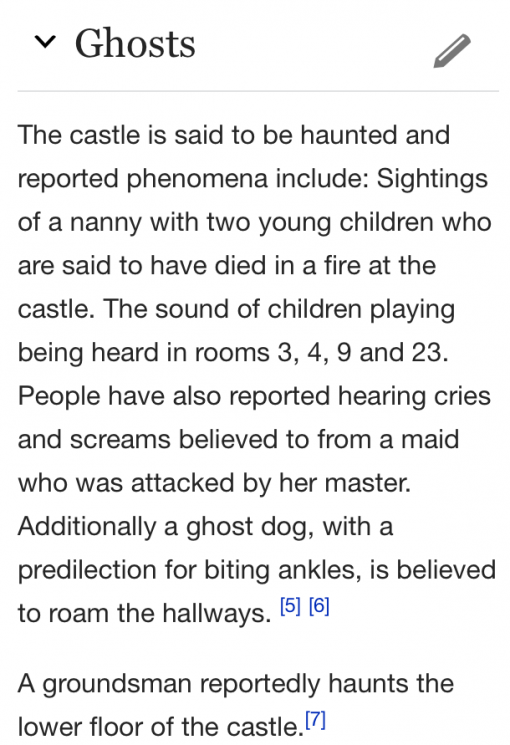 I booked a room at the Airth Castle online and requested their "most haunted room", it was more than a little embarrassing at check-in.  The lady at the front desk read my request aloud and giggled a bit.  She insists none of the rooms are haunted, but I got room 9 (see aforementioned wiki article)!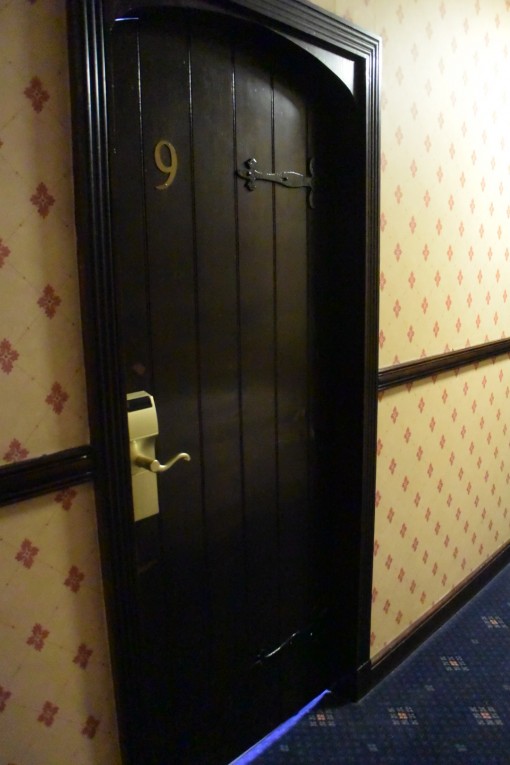 I am sad to report that, aside from a faint burning smell that may have been unrelated, no ghosts made themselves known this time.
On the other hand, I'm very happy to report that these sweet digs were actually the most affordable I found during my entire stay in Scotland (couchsurfing aside).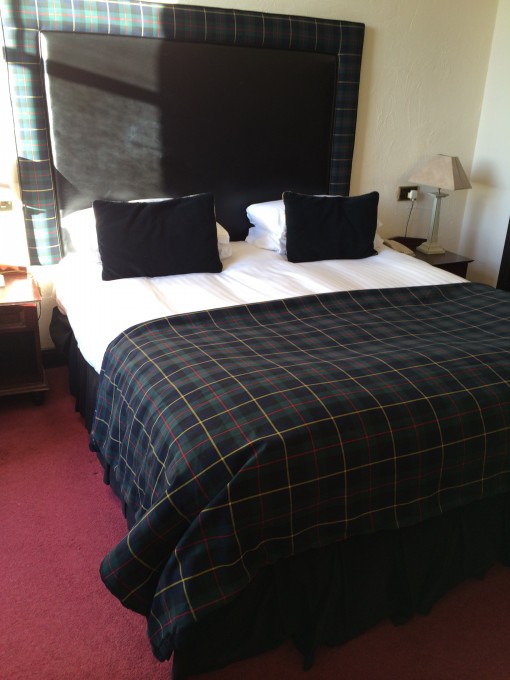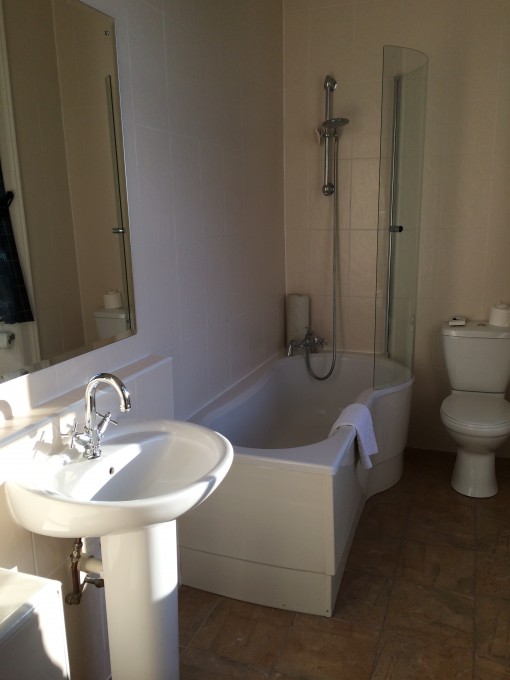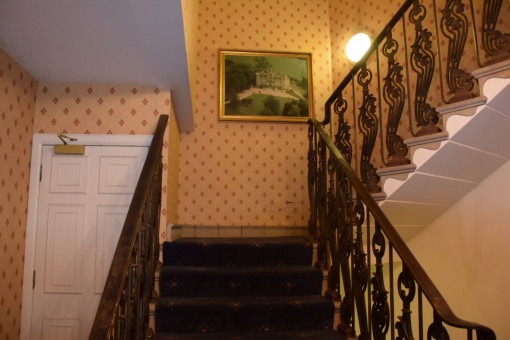 The Airth Castle Hotel offers stays on Sunday nights for 10 GBP/person!  I, of course, jumped on this insanely great deal.  It should be noted however, that there are two separate buildings; the castle, and a newer hotel on the grounds. The cheaper rooms are in the newer section, which many people prefer.  It is more modern and updated and also closer to the spa and restaurant, and presumably ghost free if that's you're thing.  The castle itself will cost you a bit more and is a short walk from all of the action at the hotel, but I didn't come to Scotland to sleep in the building next to a 16th century castle!  The upgraded castle suite still only set me back 55 GBP, which is well worth it in my opinion.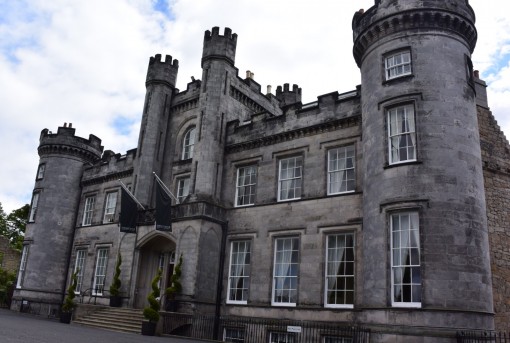 If you look at the website for Airth Castle, you'll find several package deals which include meals.  There is a restaurant on site and many of their packages include breakfast and/or dinner.  The package I purchased was at an incredible discount and did not include any meals, but I dined in the restaurant anyway and had a lovely meal (and my 800th Sticky Toffee Pudding of the trip).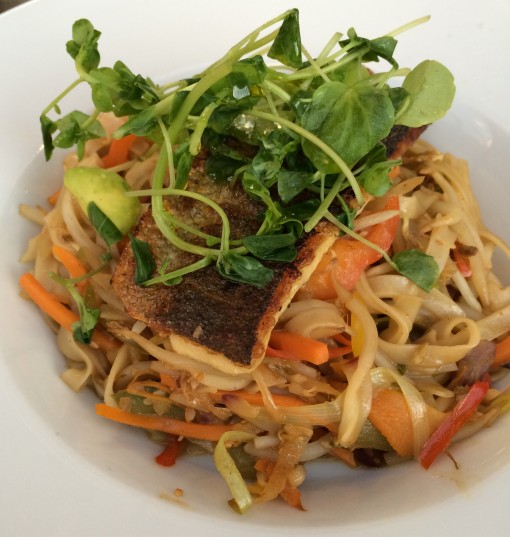 (Pictured is the Sea Bass over Rice Noodles)
Airth Castle is a popular event venue,  as evidenced by the lively Scottish wedding at the hotel the night I was there that kept business at the bar into the night.  The bartender was a very friendly guy who introduced me to my new favorite Scotch (new and old favorite, I never much cared for Scotch before) Laphroaig 18.  It's a glass full of peaty goodness.  Turns out I only like smokey "peaty" Scotch… and even still I may only like it in Scotland.
While my first, and so far only, night in a haunted castle turned out to be not all that haunted (for me at least), I still highly recommend checking out Airth Castle if you're in the area.  The value for the price is unbeatable and if you have a car it's easy access to Glasgow, Edinburgh, or Stirling.  Staying in a castle, with or without ghosts, is pretty exciting (though I'm still bummed I didn't meet the dog).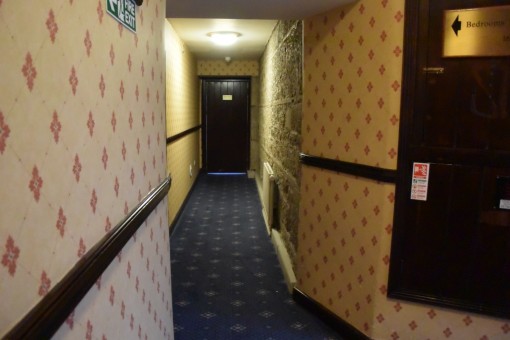 No one sees any ghost dogs right?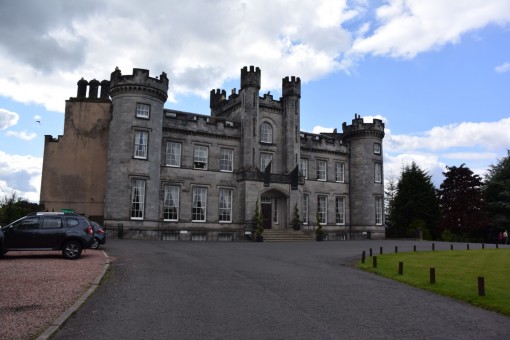 ~
I was helped in the planning of this trip by Colin Mairs of Excursion Scotland.  As well as guided tours in 4 languages, Excursion Scotland offers a travel consulting service to help you plan your perfect self-guided tour of Scotland.  Learn more at www.ExcursionScotland.com and on Facebook at www.facebook.com/ExcursionScotland .