Apparently there was a time in America when punishment for your crimes was that you get to go live in a castle for a bit.  Of course it was not all that glamorous, but the exterior of the Eastern State Penitentiary is stunning.
Eastern State created the penitentiary system in which inmates were kept in solitary confinement regardless of their crime.  The idea behind this was that each inmate would have time to focus on his crimes and pray for redemption.  The idea was well-intentioned, as it had a focus on rehabilitation rather than punishment, but it turns out solitary confinement makes people go crazy.  Luckily, mostly due to prison overcrowding, by 1913 solitary confinement had been abandoned for a more modern "shove 'em all in" approach.
I originally wanted to tour Eastern State Penitentiary because of my bizarre love of ghost stories, but when I first got inside and was greeted by Steve Buscemi's lovely face, I realized this was going to be even better than I thought!
While I can neither confirm nor deny the prison is haunted, however the long corridors were certainly haunting.
Eastern State Penitentiary was a functional prison until alarmingly recently (1971!).  Aside from the sizeable layer of dust, many of the cells look just as they did when inhabited.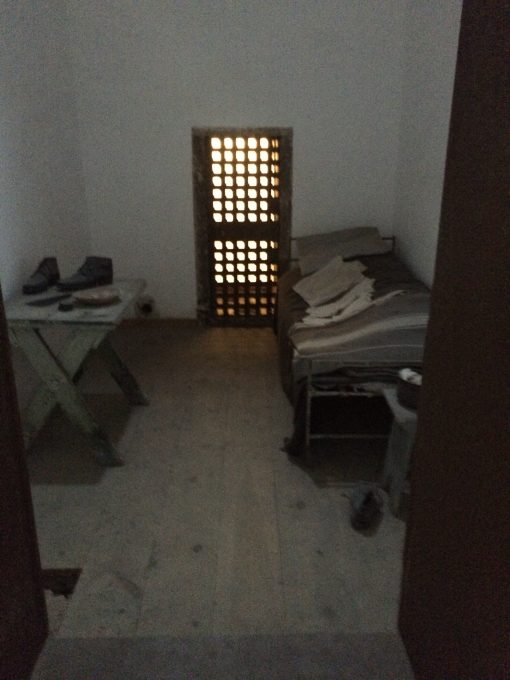 The cell that used to house Al Capone is in especially good shape, though it was quite a bit nicer to start with.
Of course, not all of the cells weathered the years that well.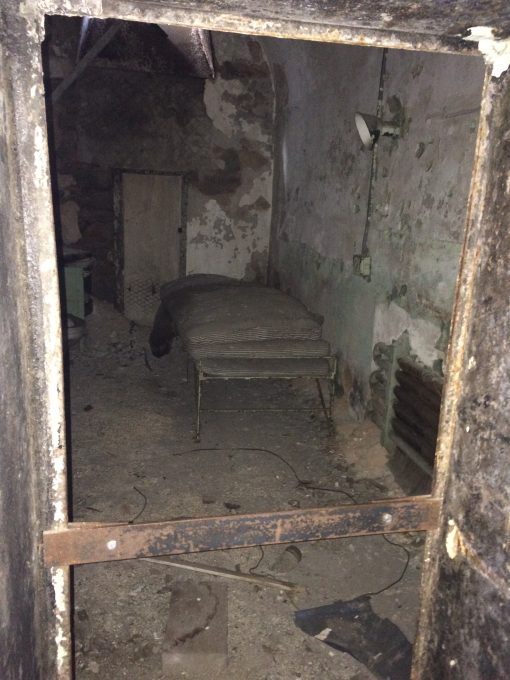 Seriously, tell me there's not a ghost in there!
Most of the appeal of a visit to Eastern State Penitentiary is poking around an old haunted prison, but the tour itself was surprisingly insightful, and not just because of Steve Buscemi's soothing voice.
The prison yard is where things really heat up, and not just because of the spectacular view of the Philly skyline.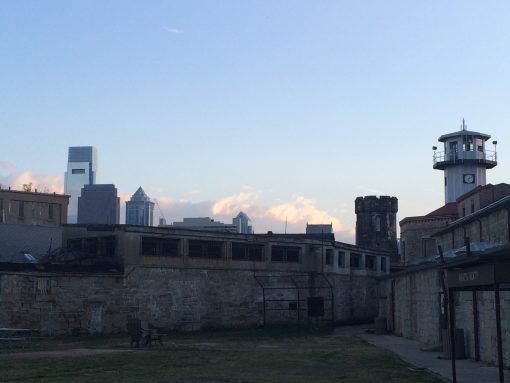 Here there is a large graph highlighting yet another way that the USA has some catching up to do with the rest of the world.
These are some seriously alarming statistics.  What happened?  Many blame the "war on drugs" that started in the 1970, and it certainly seems to coincide with a drastic increase in prisoners.  But wait, it gets worse…
So why is America the worst at this?  We weren't always.
Apparently there was a pretty grim turn in the 70's, but there's hope… at least that's what this blank spot in the chart indicates.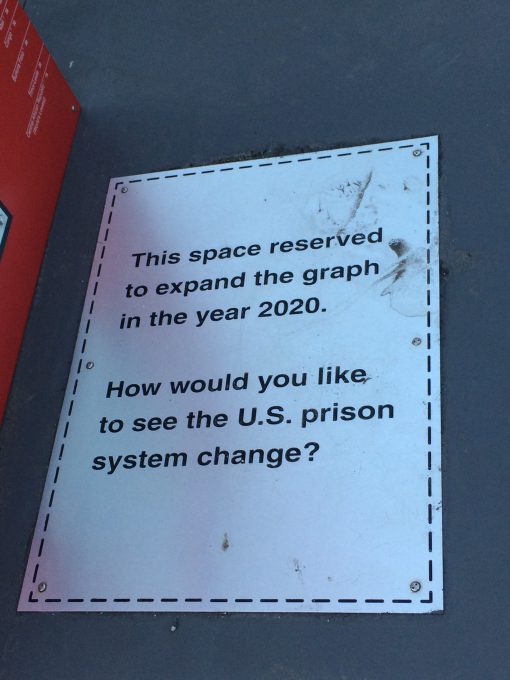 I would love to see the system change, but I think we may have to wait more than 4 years.
At the end of the tour everyone is given a chance to offer solutions and insights of their own, though some are decidedly more Hitlerian than others.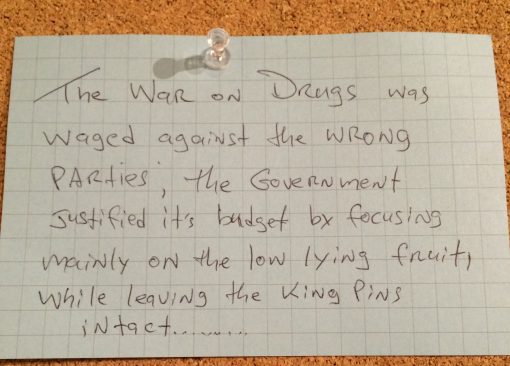 Of course every tour likes to end on a positive note.  Here we get to meet the most adorable inmate!
PRO TIP: Avoid the gift shop.
I'm not much of a collector, but it was nearly impossible walk out of there without this charming collection of souvenir plates of America's worst prisons.
So obviously I recommend a visit to Eastern State Penitentiary, and I'll also be asking for all of these plates this Christmas.