There has been much buzz about Philadelphia since the City of Brotherly Love was named a UNESCO World Heritage City late last year.  Travelers have always visited Philly for a variety of reasons; history, sports, food (cheesesteak anyone?), but their new title as a World Heritage City is kind of a big deal.  In fact, they're the first in the nation to receive this title.
The Dwight D. embodies the spirit of Philadelphia.  This city house hotel combines modern amenities, a respect and preservation of it's history, and the warm, friendly atmosphere that earned the City of Brotherly Love it's nickname.  Guests pay in advance for a stay at The Dwight D., so from the moment they arrive they are treated as expected house guests.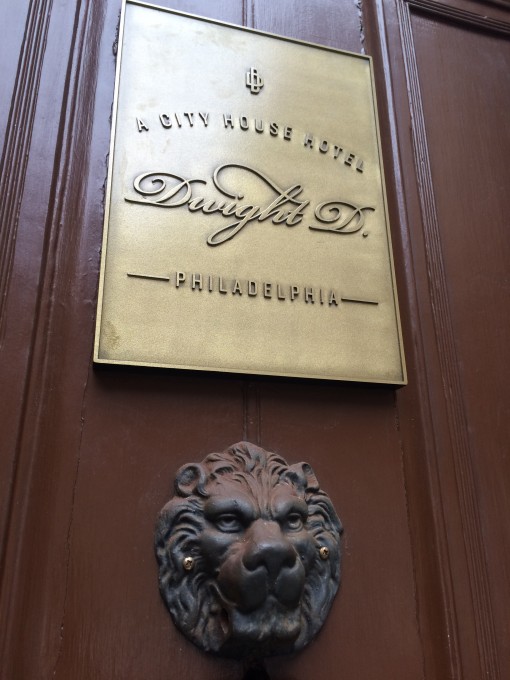 The Dwight D. is perfectly situated on a quiet, mostly residential, street in the Rittenhouse Square neighborhood of Philadelphia.  Close enough to walk just about anywhere you'd like to go, but tucked away from the noise and commotion of the city.
Owner, Vittoria Schutz, has used her years of interior design and contracting experience to lovingly restore the building, built in the 1840s, to it's former glory as a charming living space.  The building had strayed far from it's past as a residence and spent the past 100-some-odd years as an antique store, law offices, The Eisenhower Fellowship, and hair salon that left the building in various states of disrepair, though you wouldn't know it to look at it now.
Vittoria came into possession of the property in 2012 and spent almost two years on the restoration before opening in July of 2014 for The Dwight D's first guests, the touring company of The Phantom of the Opera.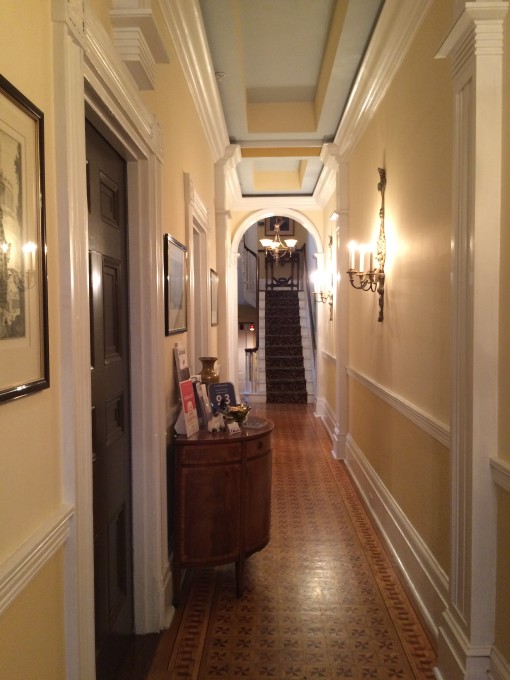 Vittoria's skills a designer are evident in the seamless intermingling of antique and modern furnishings and artwork throughout the common areas and guest rooms.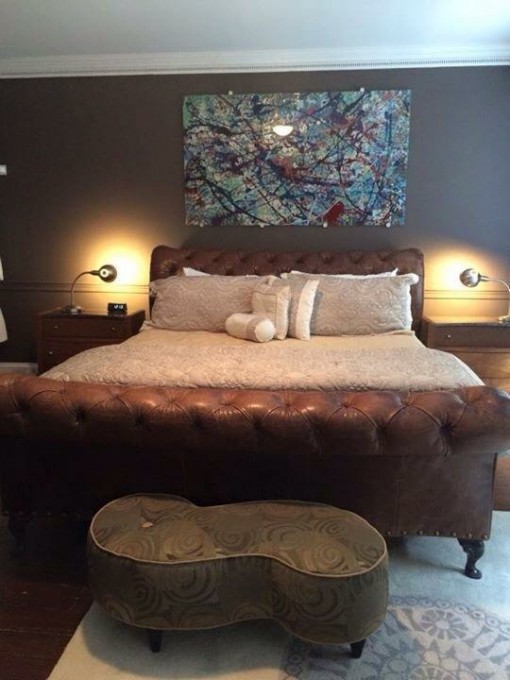 The Dwight D. is a unique boutique hotel experience for those who don't want to stay in a sterile chain hotel, but seek more privacy than a hostel, traditional bed and breakfast, or airbnb.  There are common areas to read a newspaper or enjoy a coffee, from the Keurig machine provided in the hallway.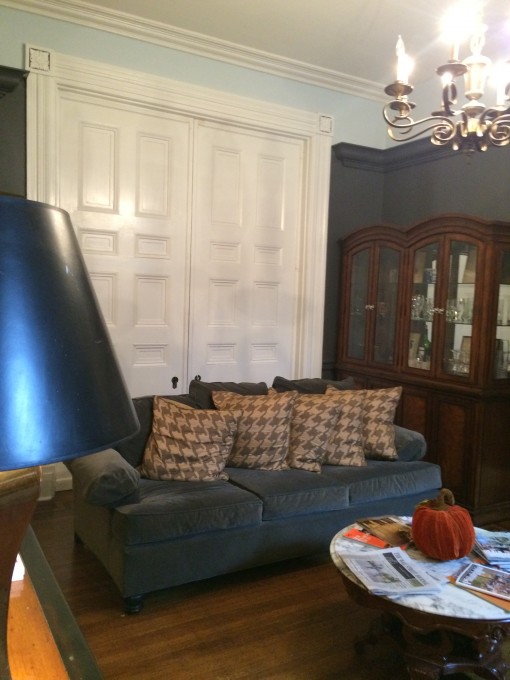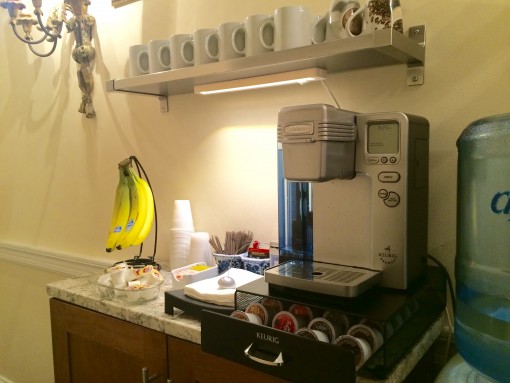 Yet, all rooms are equipped with their own bathroom en suite, unlike the shared bathrooms you'll find in many guest houses or hostels.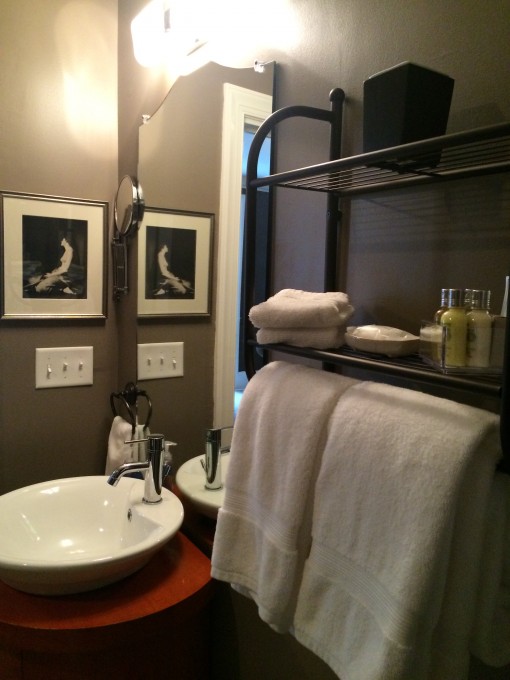 Even if you value privacy on your vacation, I recommend venturing downstairs during business hours to chat with Vittoria and her husband Ken who are both full of great advice to help you see Philly like a local.
In fact, they recommended two of my favorite dining experiences of my entire stay.  Monk's Cafe; a Belgian beer bare and cafe, conveniently located just a few doors down from the Dwight D.,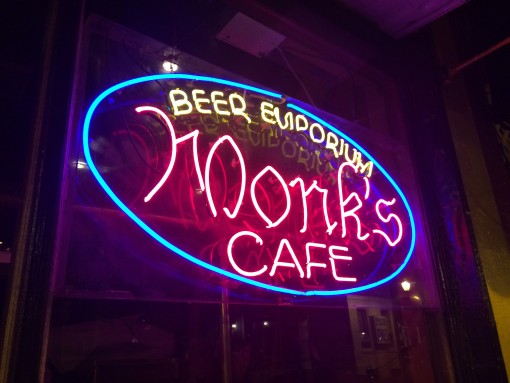 and Talula's Garden, a charming spot for craft cocktails, wine, and a seriously great cheese plate!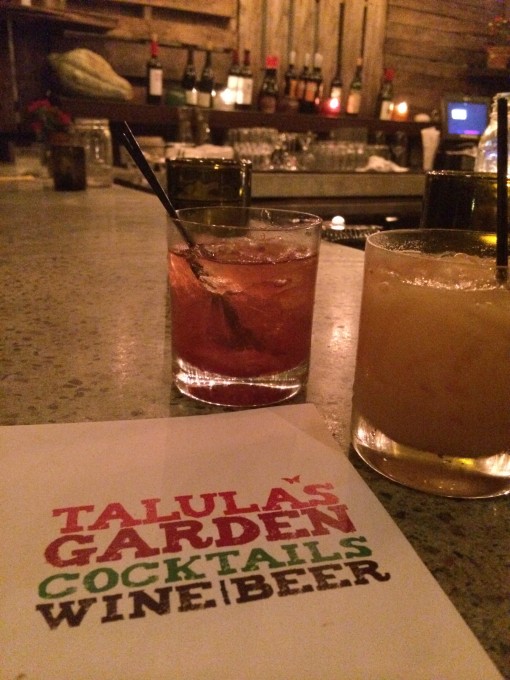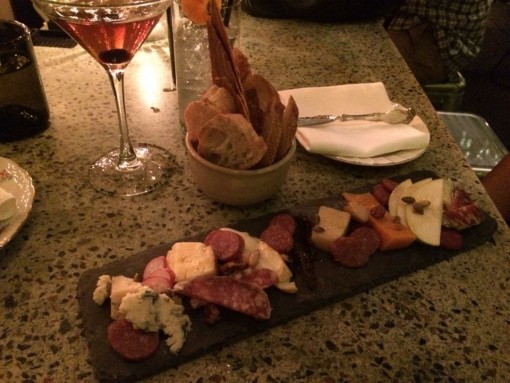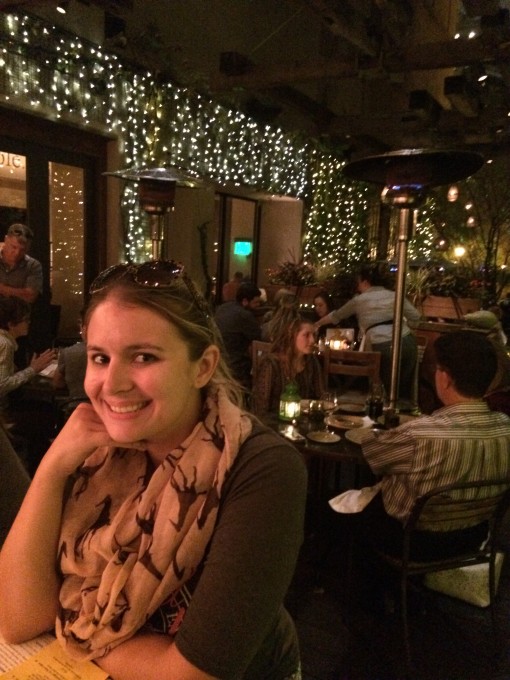 While Philadelphia was instrumental in the founding of The United States of America, the city retains a very European feel.  I mean, just look at their City Hall!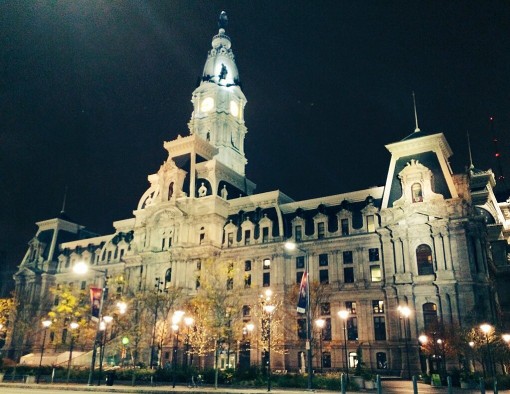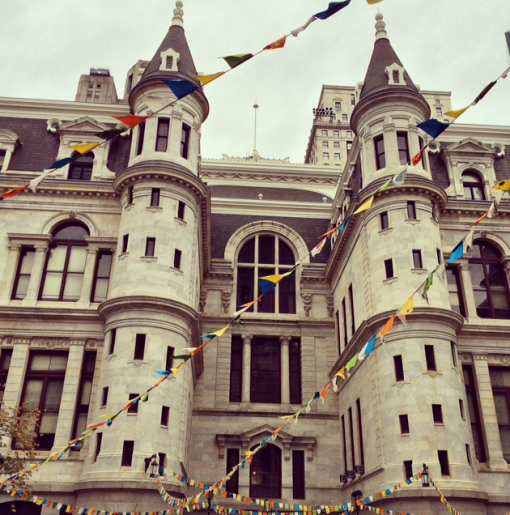 Starting this year, The Dwight D. will be bringing a little European luxury to their guests as they offer, for the first time in America, French perfume house Annick Goutal toiletries.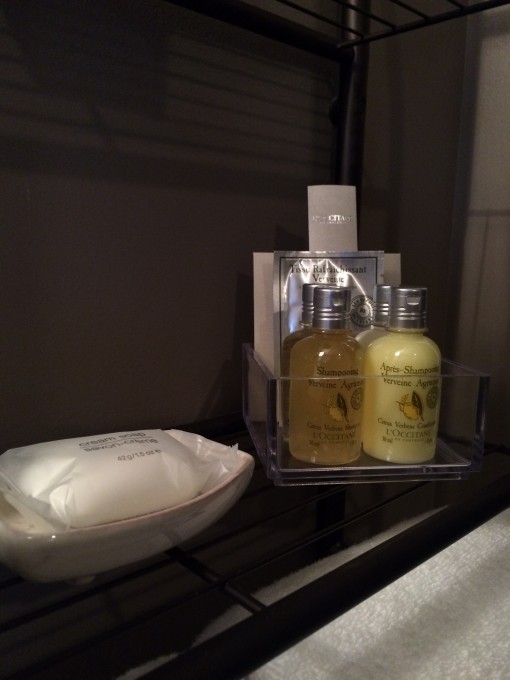 (Sadly my stay was before they started offering Annick Goutal, but the old toiletries were nothing to scoff at!)
Vittoria's passion for the property and the hospitality industry is evident in every detail of the Dwight D.  In her own words,
"If you do something with your heart, the rest will fall into place."
With that philosophy, The Dwight D. is assured continued success.  I'm convinced there is no better way to feel a part of the city of Philadelphia than with a stay at The Dwight D.
~
I would like to thank Vittoria, Ken, and everyone at the Dwight D. for their hospitality in hosting me on my visit to Philadelphia, but as always all opinions are my own.