One of my biggest travel tips for people is to check event calendars in a location you're visiting.  It's a great way to find local, less "touristy" things to do whilst you're in town.  That's exactly how I found about about the paranormal investigation at the Hanover Tavern in Hanover, VA just outside of Richmond, VA.   Transcend Paranormal was hosting a paranormal investigation of the Hanover Tavern, Old Jail, Courthouse, and the Nutshell House.
For $50 we spent four hours, one in each location, using high tech ghost hunting equipment, like EMF Meters and digital voice recorders.   I love a good ghost story and I have been on several ghost tours and the like in various locations, but this is the first time I've ever been able to play around with the proper equipment (except when I EMFed Robert the Doll in Key West).
I think the most compelling evidence was gathered from the flashlight reading.  This is where a twist top flashlight is left just barely off, then when the spirits are asked questions they are able to turn the flashlight on and off based on their answers.  I will say that a lot of this could be explained away by subtle movements in the floor, but it was still a very cool experience for believers and skeptics alike.
The Hanover Tavern featured a theater, a portion of which was destroyed in a fire years ago and is reportedly haunted by the victims.
The Old Jail was my favorite of the locations and was the sight of the hanging of at least 4 people.  It is reportedly haunted by the spirit of a man who was hung there.  We got several good flashlight readings.  Although we were encouraged to take photos during the investigation, for some reason my camera would not work inside the jail.  I did get a couple shots of the outside, however.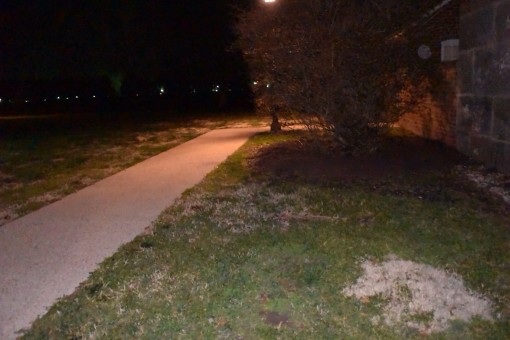 The Courthouse was where many of the prisoners that were hung at the jail were sentenced.  Here we got many good flashlight readings, and heard a lot of banging and movement in the room next door.  We were told that the courthouse was haunted by the ghost of a Union soldier from the Civil War.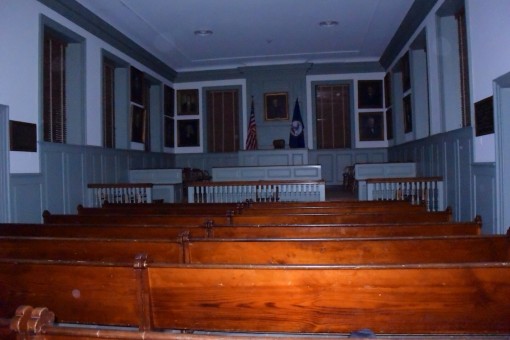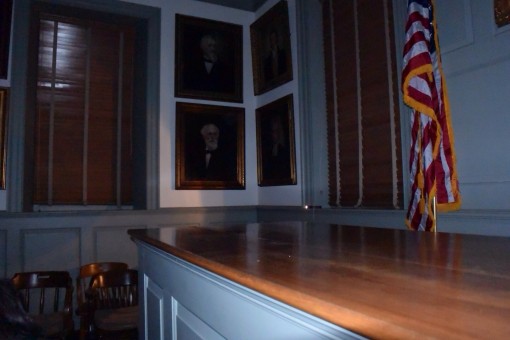 The Nutshell House was built in the 1700s and has had many different residence throughout it's history.  Unfortunately, now it is scheduled to be torn town.  It's in a state of disrepair, but it's a really cool property.  We got some pretty good readings in an upstairs room that's supposed to be inhabited by the ghost of a little girl.  Here we got a lot of activity on the flashlights and the EMF Meters.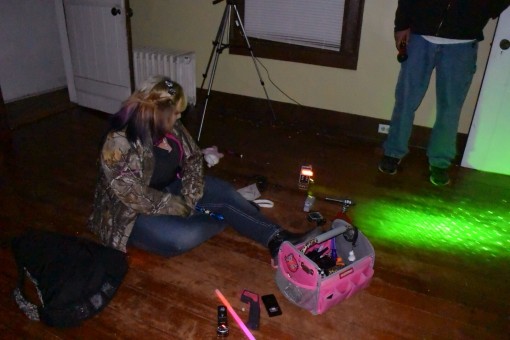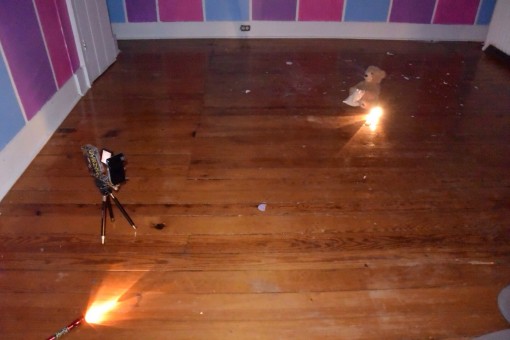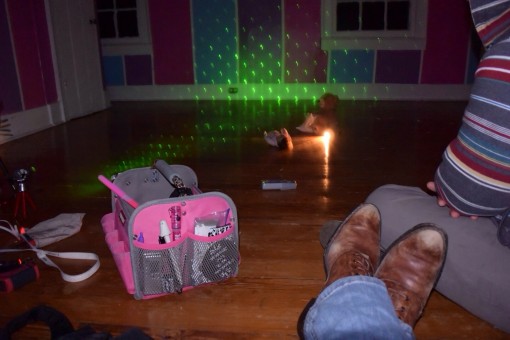 The big reveal of the voice recordings and other data from the investigation is scheduled for May 30th and unfortunately, I don't think I will be able to make it back to Richmond.  Transcend Paranormal will also be doing another investigation at the time.  I highly recommend attending, whether you believe in ghosts or not.  We didn't get a lot of definitive evidence (unless you see something in my photos that I don't), but it was still a great time.
If anyone ends up attending the reveal on May 30th, let me know if the ghosts say "hi".
Have you had any paranormal experiences in your travels?  I would love to hear the story!