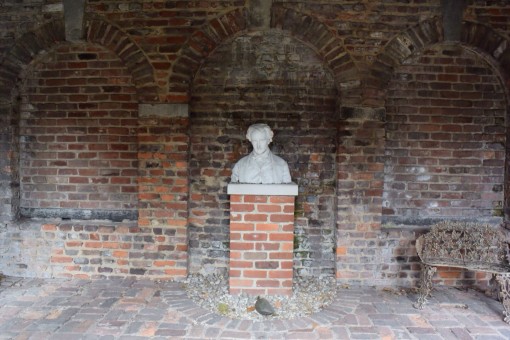 Once upon a midnight dreary… well, not more like mid-day dreary, but dreary none the less, I made a long cold rainy horrible walk to the number one attraction I had to see while in Richmond, The Poe Museum!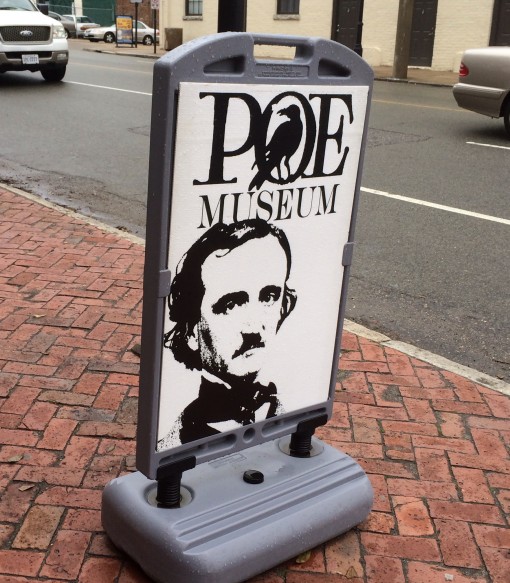 Edgar Allan Poe has long been one of my favorite writers, not far behind my beloved Oscar Wilde, but a visit to the Poe Museum cemented his spot… Primarily due to stories like this,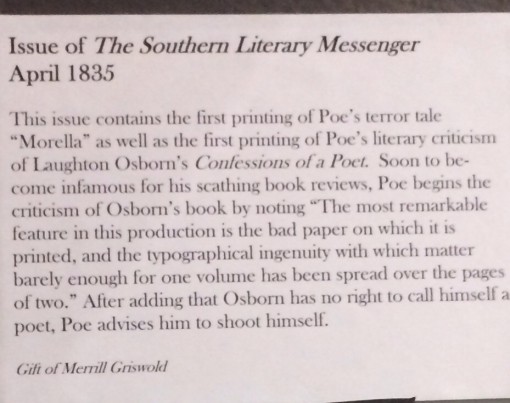 I love a scathing review.  We would definitely have been friends (as long as he never read my poetry!)
The museum has been operating since 1922 in The Old Stone House, the oldest house still standing in Richmond.
The Old Stone House is located just a few blocks from Poe's long destroyed Richmond home.  So while Poe may not have actually lived here, he likely insulted someone in front of it.
Inside the house there are several artifacts from Poe's life and childhood in Richmond, VA.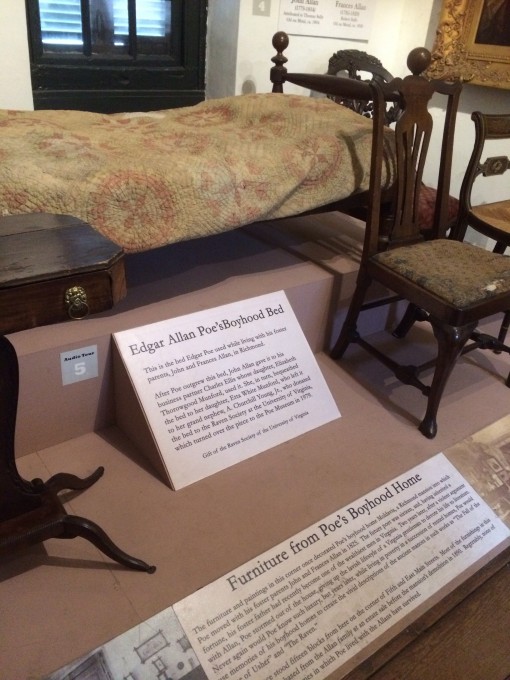 Poe's early life was somewhat tragic (go figure), losing both of his parents early on, but he was very well off as a child and had pretty nice things.  That probably added to his pomp, but that's just a guess.
After viewing learning about Poe's childhood, we move on to a room full of artifacts and antidotes from his life in Richmond.  This is where that gem about him telling a poet to shoot himself came from (see above).  This is also where we learn a little bit more about Poe's career and personal life.  I love this story about Poe's first fiancee, or as I like to call it, "Edgar can't catch a break."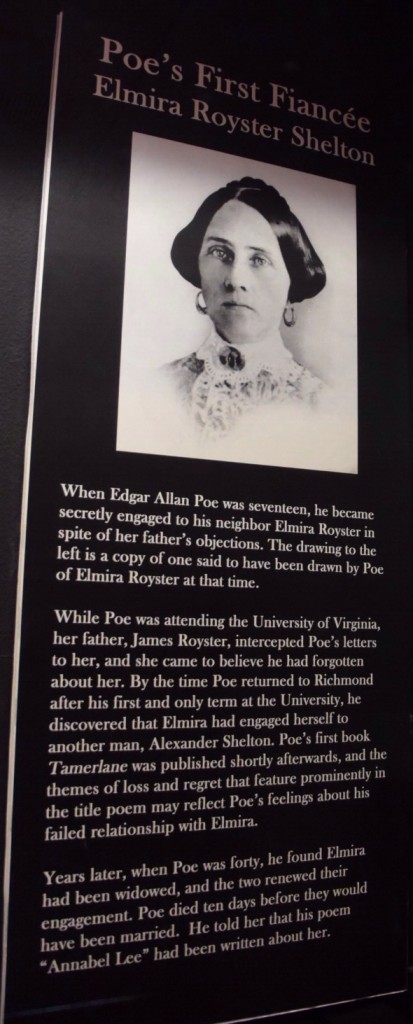 For those who don't want to read all that, here's the short version.  He was secretly engaged to a girl who's father didn't approve.  He went to school for a semester and sent her some letters.  Her dad stole those letters (rookie move on Poe's part).  The girl assumes Poe's off banging college chicks and gets engaged to someone else. Then the best part, when Poe is 40 they meet up again and her husband is dead so they get re-engaged and Poe dies 10 days before the wedding.  How's that for poetic?
Of course, this story doesn't include the middle bit where Poe is married to his 13 year old cousin and then she tragically dies of tuberculosis.

No wonder he was so dark.
Of course it was great seeing all of the artifacts, original copies of famous book and manuscripts in Edgar Allan Poe's own handwriting, but I think the best part of The Poe Museum was outside.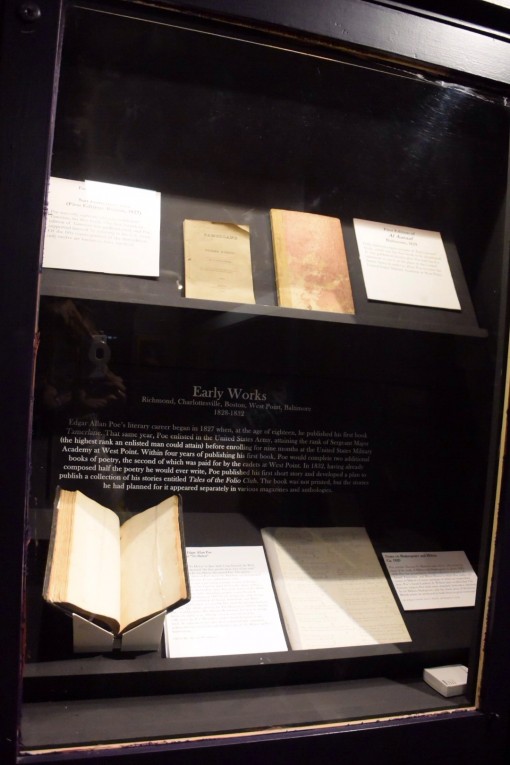 In the back yard of The Old Stone House, you'll find the Enchanted Garden.  An area that's pleasant and eerie and a touch macabre.  I'm sure Poe himself would have loved hanging out here.  Especially since it features this classy shrine to him.  Stop by and drop some coins on the bust for good luck!  Though I would think Poe is the last guy you want to talk to about good luck.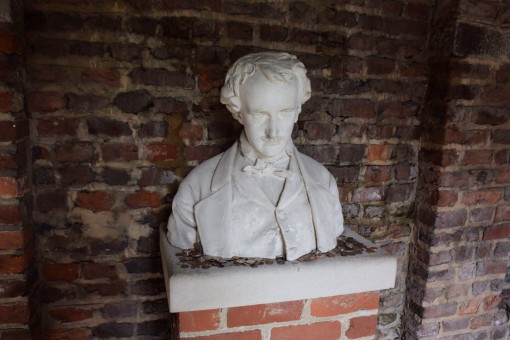 The Enchanted Garden features a beautiful green lawn.  It probably looks a little more impressive in less dreary weather, but this was pretty fitting.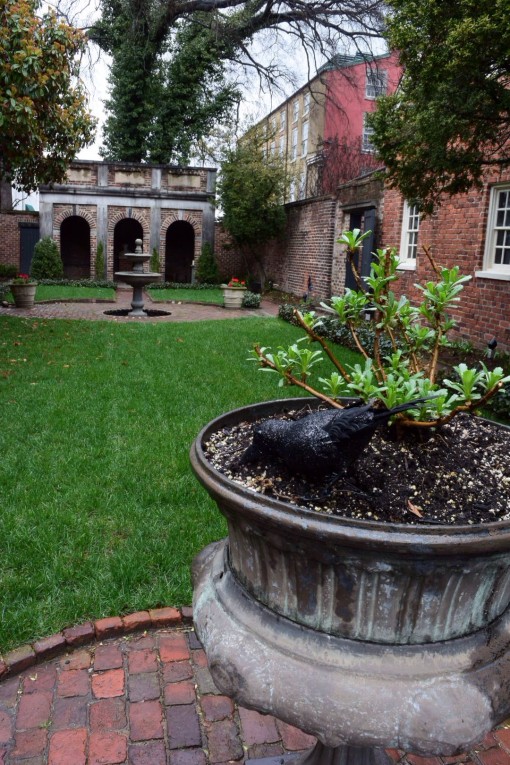 You'll also notice plenty of whimsical nod to the works of Edgar Allan Poe, like the occasional Raven, or the clever and painful broken glass security devise inspired by Poe's tale "William Wilson."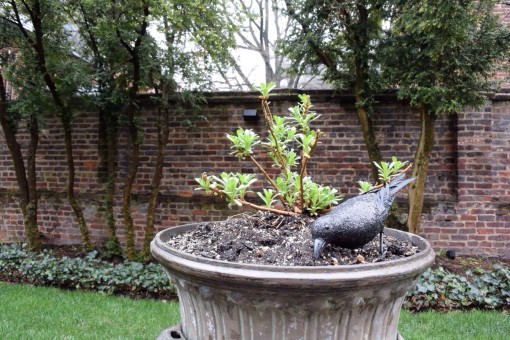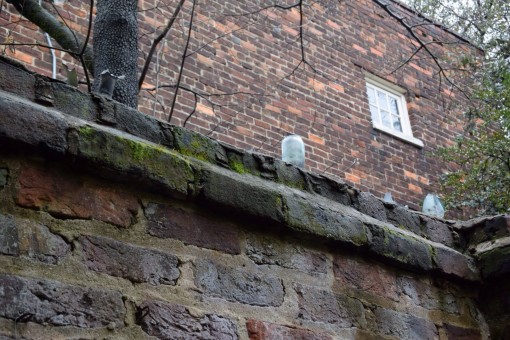 But of course I saved the best for last, this guy!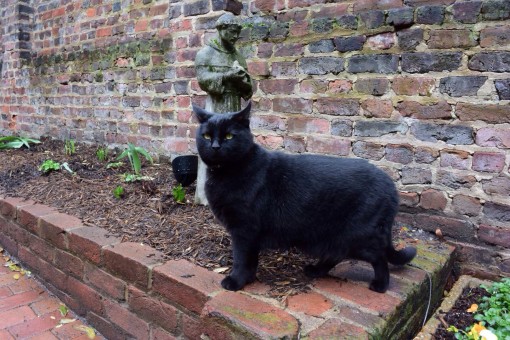 Meet Edgar, the museum cat.  He's adorable and followed me around the whole museum.  He even posed for a few selfies with me.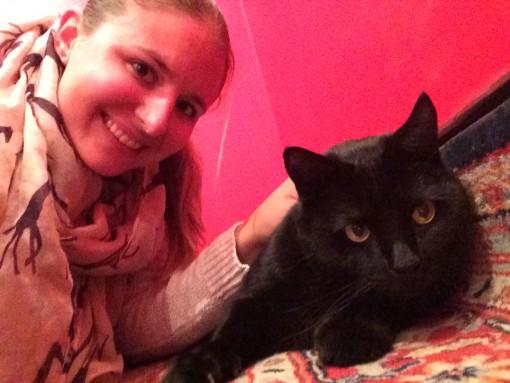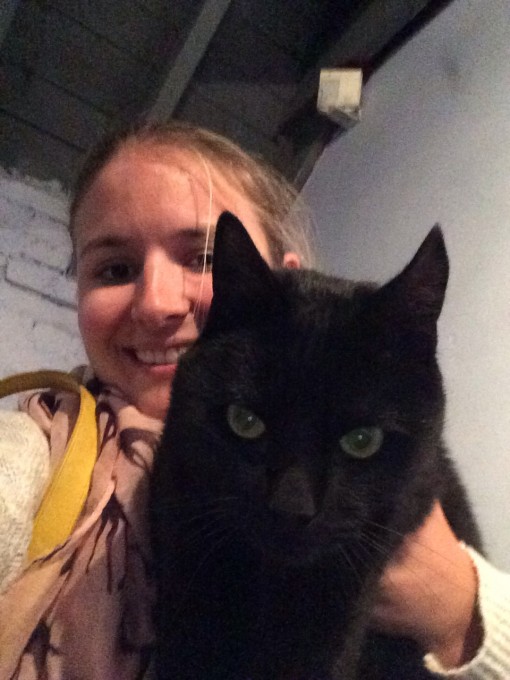 I know it looks like he may not totally love me, but he totally loved me.  He just didn't love the camera.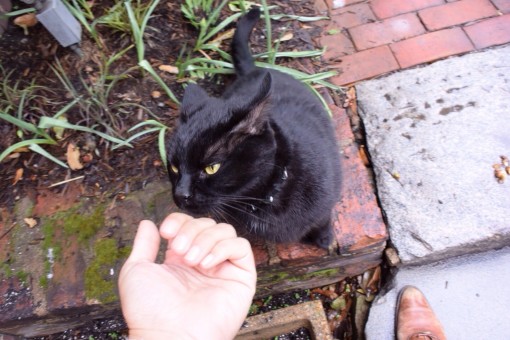 Obviously, if you're in Richmond this is a must see!  And say hi to Edgar for me.  I miss that guy!
Oh, and before I go can we talk about why Bill Murray has never done an Edgar Allan Poe biopic?  They're pretty much the same guy.