Similar to what I found in Cartagena, Panama City is divided into two major sections, the old and the new.  The newer section is much like any modern city full of fancy hotels, casinos, and sky scrappers, while the old section trades some of the big city glitz for historic buildings, charming streets, and museums.  Casco Viejo, the old city, is much more my speed.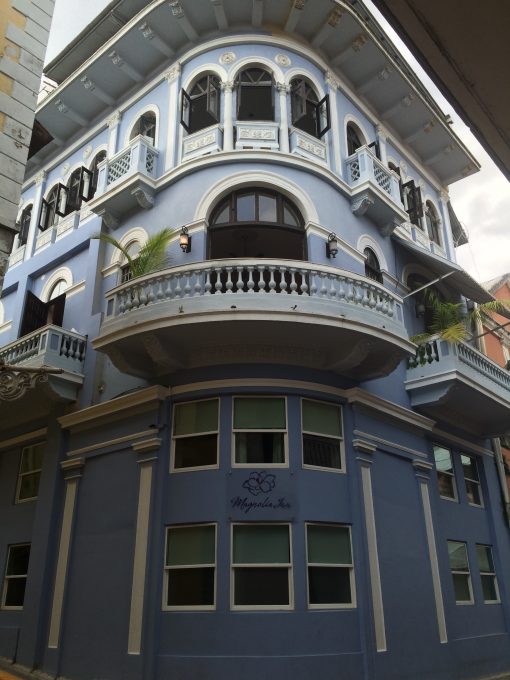 Perfectly curved around a corner in the middle of Casco Viejo you'll find the Magnolia Inn, a gorgeous French Colonial mansion turned hotel/hostel, painted in a great shade of periwinkle.  Seriously, I think it may be the exact color of my bedroom growing up, they've got good taste.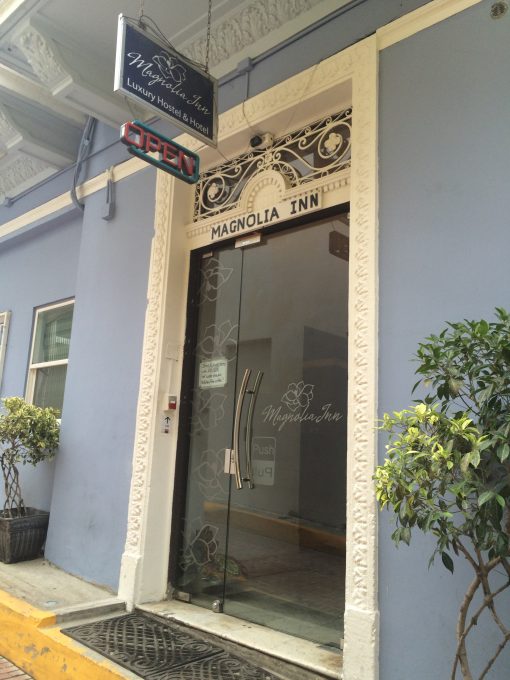 Don't let the world "hostel" scare you.  The Magnolia Inn is unique in that it's really part hotel, part hostel instead of just a hostel that offers private rooms.  In this property you get the best of both worlds.  There are dorm rooms that book for around $15 per bed.  I booked a private room though, because I'm 30 and that starts happening, but I appreciated access to the common areas to connect with other travelers.
The inside of the property is just as lovely as the outside, full of art, intricate tile and iron work, and crystal chandeliers.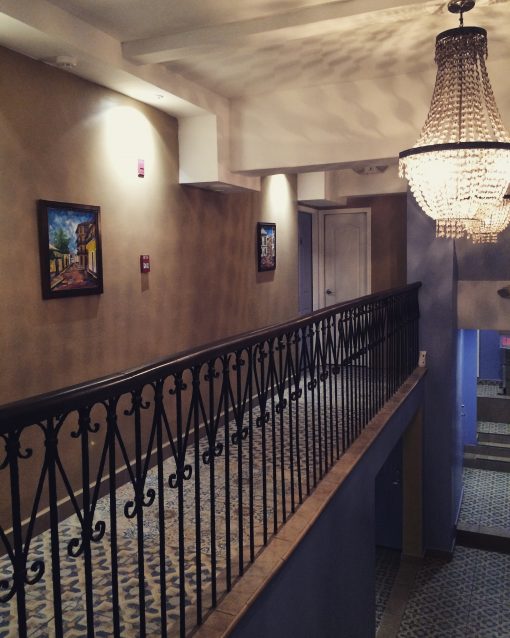 The private rooms were anything but the bare bones bones bed, table, and toilet rooms that sometimes accompany a "hostel" title.  I stayed in a spacious and beautifully appointed room with a queen bed, private ensuite, TV, and even a safe.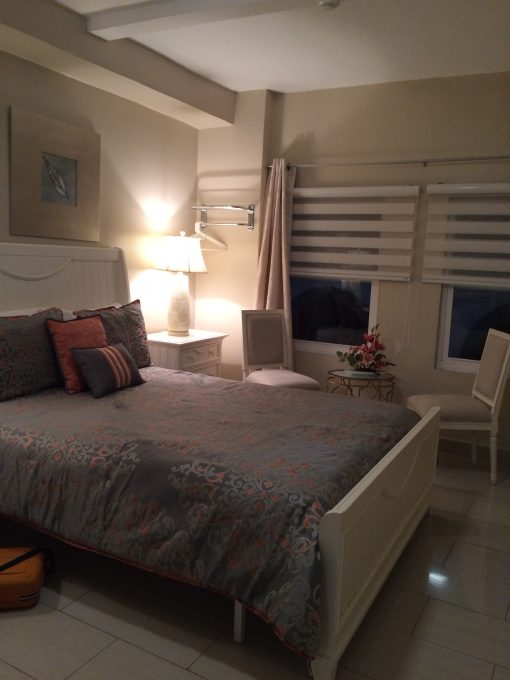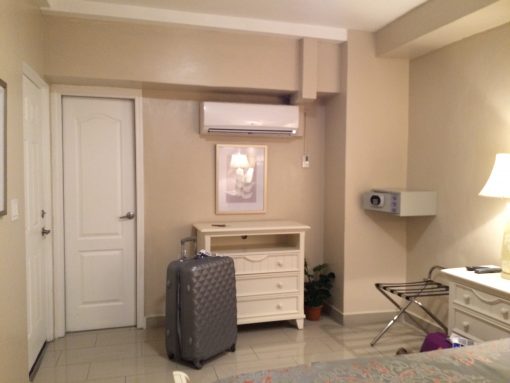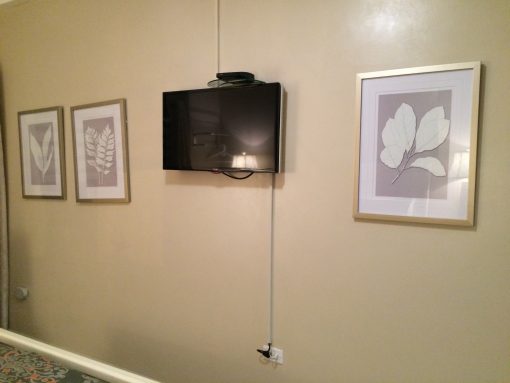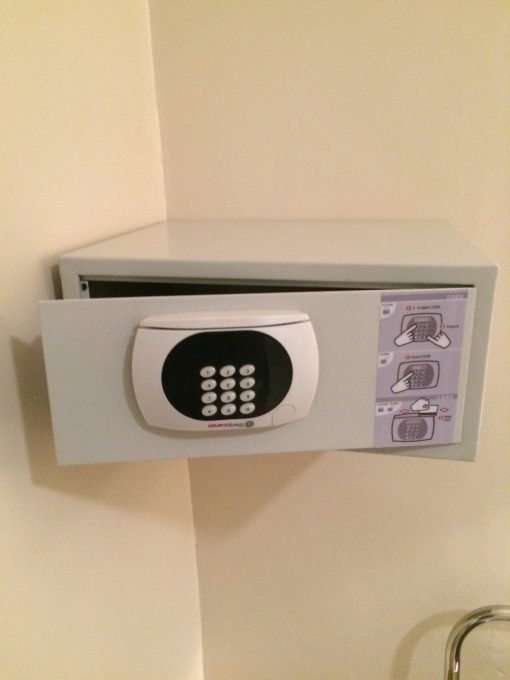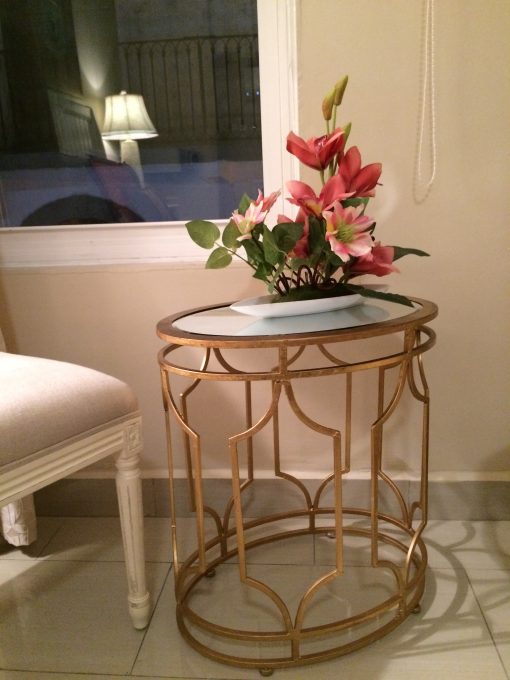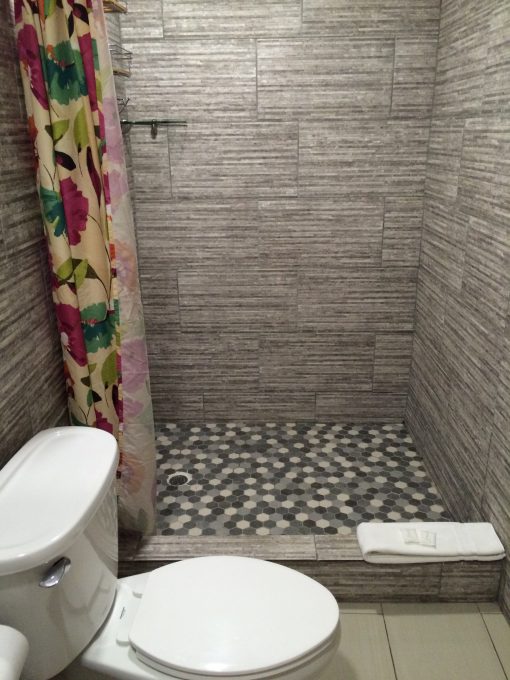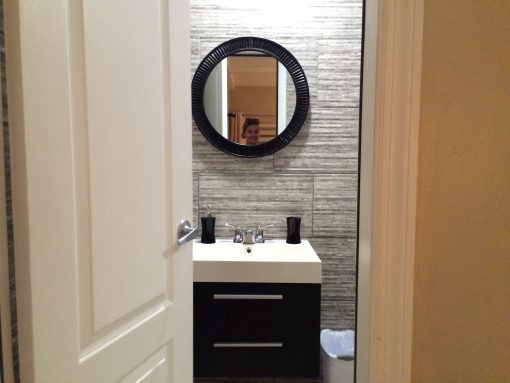 It's rare to find a private room this nice with access to a social area and that's what makes the Magnolia Inn so unique.  I feel like people my age often find themselves stuck in the middle on the hotel v. hostel debate.  I know I do.  I'm still social and I want to meet people, but I also get sleepy want my own space.
As nice as the room is, I found myself spending most of my time in the common area.  The large upstairs common area is made available to all guests, whether staying in a dorm or private room.  There is a sitting area, full kitchen, and several dining tables.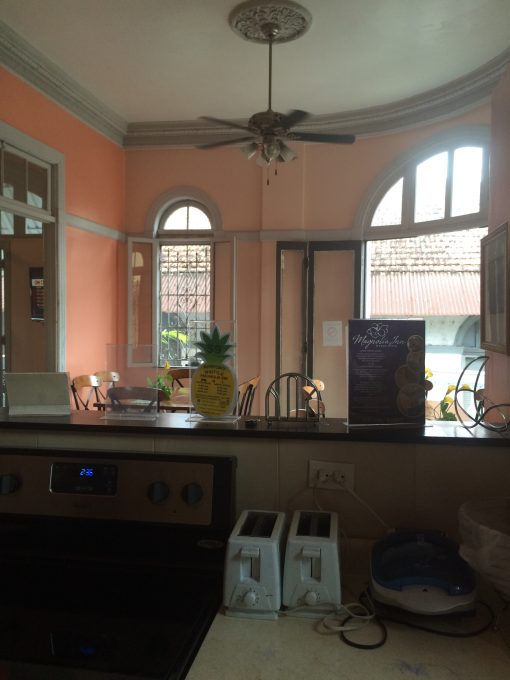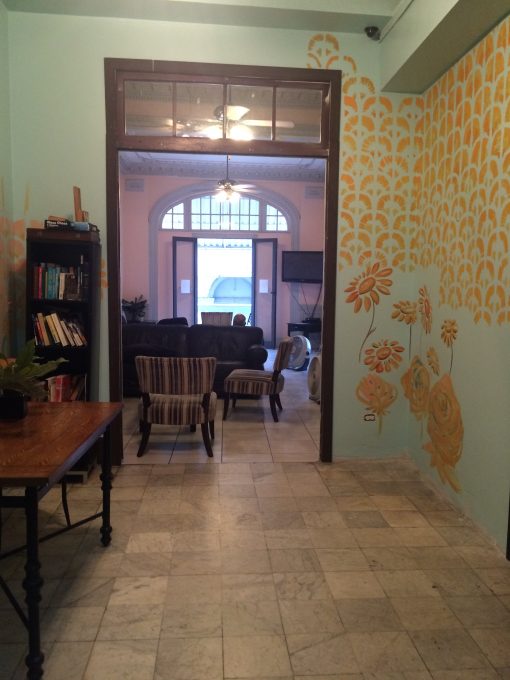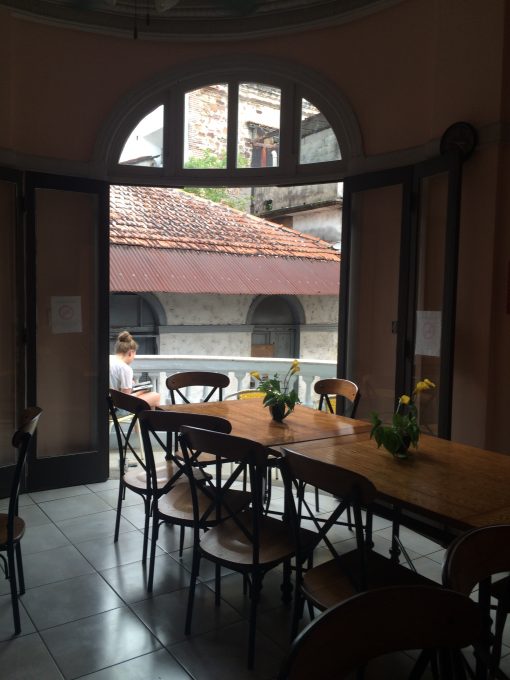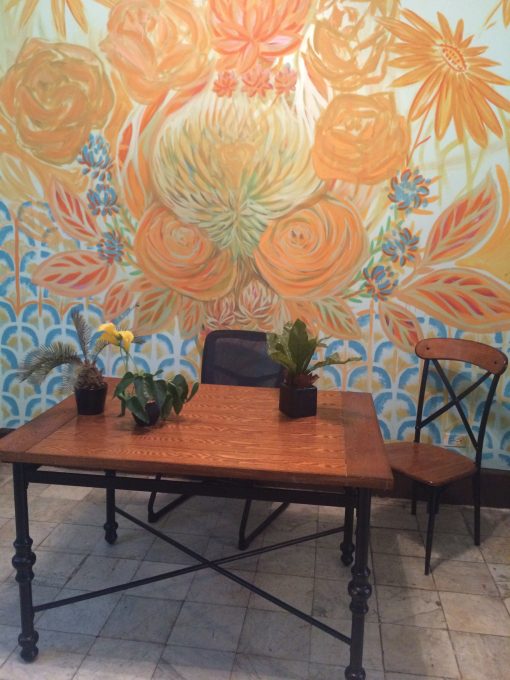 Those are all well and good, but there is one spot I called home during my stay at the Magnolia Inn, the balcony.
The circular balcony provides gorgeous views of the historic streets of Casco Viejo and the perfect spot to enjoy a glass of white wine in the tropical heat.
Give me a balcony and a glass of wine and I'm a happy girl.  I would gladly recommend a stay at the Magnolia Inn in Casco Viejo to anyone from a budget backpackers, families, couples, there's literally something for everyone and at an affordable price.  At time of publication the Magnolia Inn offers dorm accommodations from $15/bed and private rooms from $80/night.  Once you're there, don't be shy, chat it up with the staff.  Everyone was super nice and event pointed me to an amazing Peruvian restaurant just down the street.  There's no better place to stay in Panama City than Casco Viejo, and there's no better spot in Casco Viejo than the balcony at the Magnolia Inn.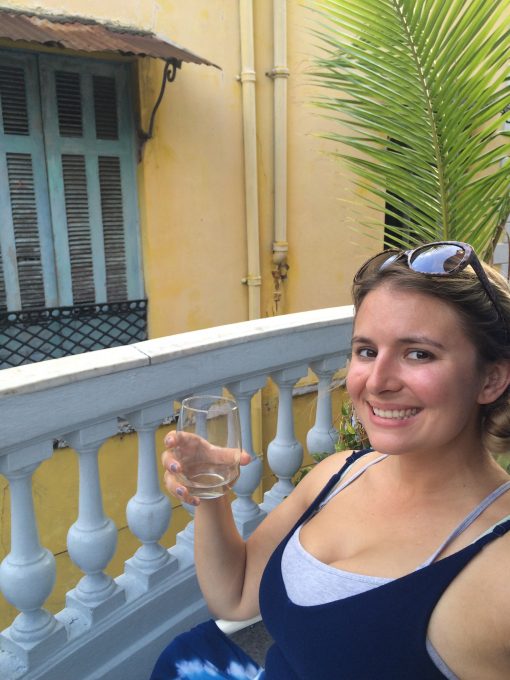 ~
The Magnolia Inn graciously offered me a discount on my stay, but as always, all opinions are my own.