I've spent the last few days feverishly preparing for the Tbex conference I bought tickets to on a whim back in May.  I'm a hopeless procrastinator, I know.  But in May they offered early bird tickets for $97 so I figured I would go ahead and get them and then even if I chickened out I would only be out $97.
Anyway, as these things always do, this sort of crept up on me and now I'm in Cancun!
The conference officially starts tomorrow with a kick off party tonight and I'll admit I feel a little out of my depth.  It's a lot of first for me.  It's my first year blogging, so I don't have a lot to show for it yet, it's my first time traveling by myself without at least knowing people in my destination, and it's my first time staying in a hostel.
I do at least have events to go to, so that makes it a little less daunting in a way.  I know I won't end up sitting in a room by myself all week (the real fear of solo traveling), of course I will be rubbing elbows with people who are way more successful at what I'm doing than I've been so far, so that's it's own kind of scary.
I'm not great with preparation (hopeless procrastinator remember), and I won't really know how well prepared (or unprepared) I am for a few days, but here are the steps I took to hopefully set myself up for success as a new blogger at Tbex.
I ordered business cards!  This is the one thing I was on the ball about!  I ordered them in plenty of time and have had them waiting for a few weeks.  I ordered a few from Moo.com with travel photos on them like all of the good travel bloggers of the internet suggested.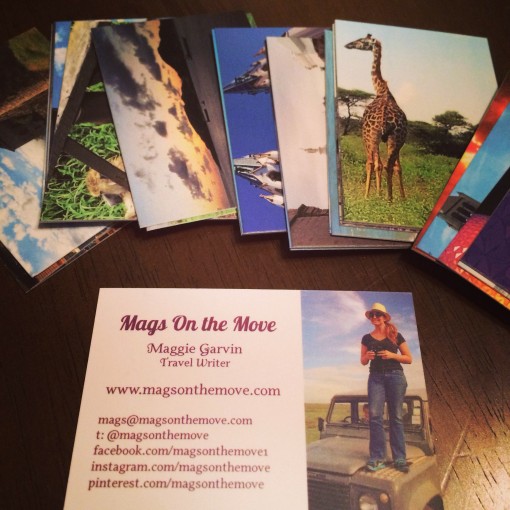 I also ordered a bunch from vistaprint that I may be equally excited about, plus 500 of the Vistaprint cards cost about half of what 100 of the Moo cards cost.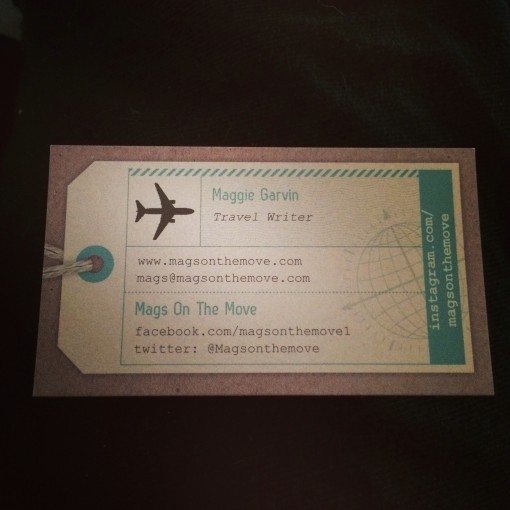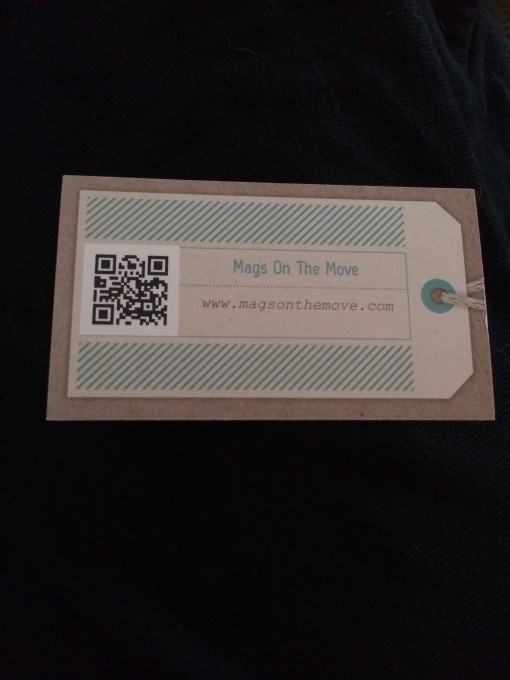 You can for sure tell a difference in quality, but they're both pretty cool and having business cards makes me feel important!
I was lucky in booking my flight that Jetblue was running a promotion for 5000 extra miles when you booked a trip to Mexico at the same time that Dunkin' Donuts was offering 20% off a Jetblue flight with purchase of their K cups.  So, I just took my first Jetblue flight.  It's a week of firsts.
I'll be honest, Jetblue was okay, but I had heard such great things that I wasn't overly impressed.  I checked in at the counter and got my boarding pass, then waited in line to drop off my checked bag.  By the time I got to the counter it was 56 minutes before my flight and I was told the flight was closed 4 minutes ago and I would have to be rescheduled for tomorrow, even though I already checked in and had a boarding pass in hand.  Awesome!  I asked if I could just carry on and apparently that was okay.  I also got the one seat that the entertainment looked like this in.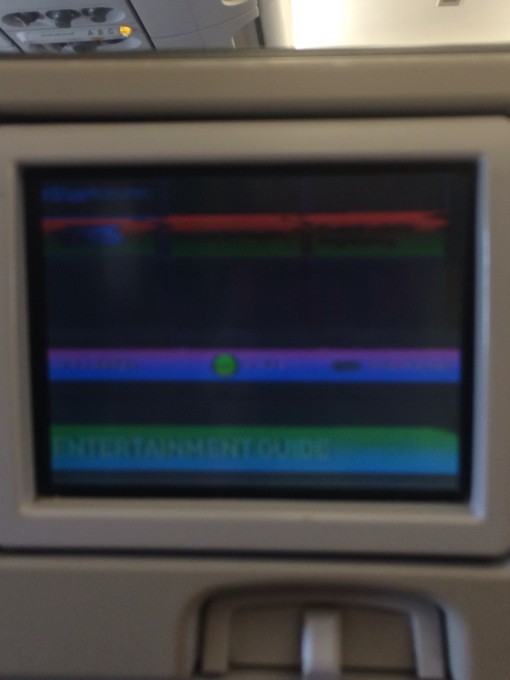 Luckily it was only an 1.5 hour flight and I slept most of the way after staying up all night packing and working on the most daunting off all Tbex tasks…
The Media Kit!
This was super scary and felt like a middle school project.  I looked over example after example and was still at a loss.  How does a beginner make a media kit?  It seems to be one of those things where you need to have experience to put on a media kit but you need a media kit to gain experience.
Also if we're being completely honest I'm not entirely sure what to do with a media kit, but I guess that's why I'm here.  So this is what I ended up with at 4am.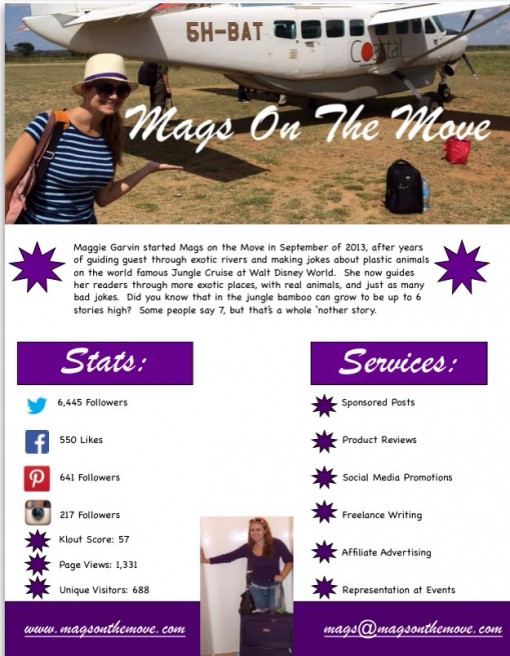 I will say, as intimidating as all of this is for a first timer, the first night put me a little at ease.  I signed up for a pre-bex tour at Xoximilco Cancun.  Honestly I just signed up for it because it was the only one I could make with my flight time.  After the fact I found out about the Travel Massive gathering happening at the same time and was a little torn, but I had already confirmed with Xoximilco and I'm glad I did.
The people at Xoximilco arranged pick up from several spots, the closest to me was the Isis hotel about a 20 minute walk from my hostel.  I arrived there and found no one who appeared to be going on this excursion or even knew what I was talking about.  So that was a little nerve wracking, but once the shuttle arrived I was fine.  Turns out I was the only one at that shuttle stop.  There were a few other names on the list, but I imagine they probably ended up at the Travel Massive event.
I plan on writing more in depth on the Xoximilco experience later, but I got to meet other bloggers and industry folks who seemed just as nervous, uncomfortable, and out of place as me.  So that was comforting.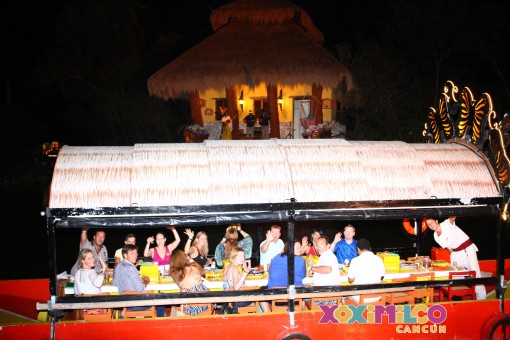 Part of the reason I stayed in a hostel instead of one of the resorts associated with the convention was that traveling by myself I figured I could make friends in a more social environment.  That, and it was quite a bit cheaper.
I'm staying at Mezcal Hostel and it is very nice, but I do wish I had stayed at one of the resorts.  For this particular event, I feel like it might be easier to socialize there.  Which is why I'm by myself in the common room of the hostel right now while everyone else is tweeting about meeting up at the bar at Moon Palace to wait out the rain.
Staying here also requires a 20 minute walk to catch an 8am bus to the convention so that was poor planning on my part as well.  Live and learn I guess.
The worst part is that my mom picked this as the one time to be worried about me traveling and offered to pay for the Moon Palace, but I was so excited about my hostel experience that I didn't take her up on it!  And it may never happen again.  She wasn't even a little worried when I got kidnapped in Africa.  Going to a conference in Cancun is probably the safest thing I've done in a while.  Life lesson- if anyone offers to pay for you to stay in an all inclusive beach resort… TAKE IT!
I did have a different expectation of the hostel experience.  This place seems pretty empty and not terribly social, but it's just my first day.
In fact, this afternoon is the first and last of my free time before I start meetings and excursions and what not, so even if this place doesn't get any more social I'll still have things to keep me occupied.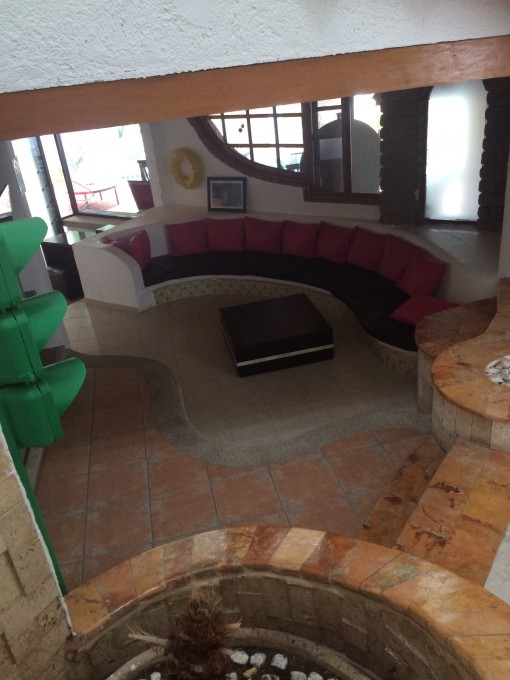 It seems a shame to waste my one free afternoon in an empty hostel common area, though.  Unfortunately, my plans to go to the Maya Museum have been somewhat altered by the rain and the inconvenience of having to go back and forth to the hotel zone all day, because I'm sure I'll want to come back and change before the opening night event tonight.
Save