I am entirely sick of this "entitled Millennial" BS.  Millennials are certainly not the first generation that their predecessors have decided weren't quite up to snuff and in a few years I'm sure our children won't understand our struggles or how those struggles have made us somehow superior to them, what with their time traveling hover cars and that garbage they call music.

The fact is, the world changes faster than one human can keep up.  It's the reason my grandmother can't "make the VCR do" and I just can't quite figure out snapchat.  I get it, feeling obsolete can be scary.  After all, the things we grew up with made sense.  Everything was easy for us. We had it all figured out and everything worked just fine, then young people came along and changed everything for no real reason and now it's all confusing and hard and my children exchange sideways knowing glances while I loudly argue with my GPS.  I can see how this breeds resentment.


Why does this get under my skin?  I turned 30 this year, so while I certainly qualify as a dreaded Millennial, I also remember a time when my dad needing to make a phone call meant I got kicked off of the internet and I may or may not have divulged my age, sex, and location to perfect strangers on the regular.
I also travel, a lot.  In fact, I travel a lot more than I work at traditional "jobs."  I know, travel is something that is to be earned for exactly one week and only after an entire year of sacrifice and grueling labor at a job you hate, but I am tired of making apologies for choosing not to adhere to that nonsense.  I am an entitled Millennial and though I'm constantly forced to defend that, I don't think it's necessarily a bad thing.

Traveling is easier, more affordable, and more accessible than ever and the internet has created a truly global community.  A few clicks on the internet and I can know what's going on in Denmark at this very second.  I can hop on that same internet and book a flight to Denmark and find out firsthand tomorrow.  And what's stopping me?  Certainly not my family and steady career.  Most Millennials struggle to afford a family and are therefore having children later than ever, and a steady career is not only hard to come by, but something a lot of Millennial are simply not interested in, because we have the crazy notion that we are "entitled" to spend our lives doing what we find fulfilling.


There's a difference in doing things you don't want to do because you have to, and doing things you don't want to do because you're supposed to.


Doing things you don't want to do because you have to is noble, doing things you don't want to do because you're supposed to is stupid.  Millennials have realized this and perhaps that's what older generations are calling "entitlement".  When the previous generation entered the job force, they were at a distinct advantage.  They could work their butts off at a job and be promoted based on merit,  the minimum wage was WAY higher in comparison to the standard cost of living, there were retirement benefits that provided a reason to stay at a job.  Those things largely don't exist anymore.
Sure, it would be way harder to say "screw it" to real life if there were an easy path to success, but those days are behind us.  Now you have an entire generation who were fed the outright lie that "as long as you're in school and get a degree in anything, then you're ahead of the game."  We are forced to adapt to a different set of rules, and there is a certain freedom in that.  When your options are to work a job you don't care about for years and make barely enough to stay afloat, or travel around the world working odd jobs here and there and barely stay afloat, the choice is a simple one.


We are entitled because we can be.

What we call the "traditional" path to success is no where near a guarantee any more and world travel is no longer reserved for retirement.  More Millennials are traveling now because they can.  The more we travel, the more we see of the world.  The more we see of the world, the more we realize that there are certain areas in which America is noticeably behind her peers.  Now I've experienced enough to know that my nose belongs in a glass of champagne, not anywhere near a grindstone.
First, we need to figure out the difference in an "entitlement" and feeling falsely entitled.  There are some things we are right to feel entitled to. We think we are entitled to affordable health care because we are, because every other developed nation is, because there's no reason not to be.  We will get better when we demand better.  What older generations of Americans call "entitlement" the rest of the world calls "basic human rights."  We think we are entitled to make a living wage working a full time job, any full time job, because most other developed nations do and there is no reason we can't or shouldn't.  We are entitled to an affordable (or dare I say free) education, because most other developed nations offer this, and there's no reason we shouldn't too.  We are entitled to a reasonable amount of time off.  Perhaps after spending the last 20-30 years hearing that we live in the freest, richest, strongest, and over all best country in the world, we do feel entitled to some of the benefits of that.
It's much easier to feed people the notion of being born into the best possible circumstances by virtue of location, when they haven't seen anywhere else.  We visit Canada, or Western Europe, or Australia.  We meet the people, we form friendships, and we see that they have it better than us.  They are freer, they have more rights, their rights are protected, and largely they have a much higher standard of living.  Most importantly, they're happier.

Isn't happiness the ultimate goal?  What do you want with all of that financial security if not the promise of freedom and thereby happiness down the road?  When those securities fail and there is no guarantee of freedom or happiness no matter how far down the road you look, then who's to blame for taking action to secure a bit now?  

I know, the previous generations had their trials and tribulations.  They scraped and saved too.  They had to work 3 jobs to make their way through school so that their families could have a better life, but their hard work paid off in ways ours usually does not.  And why would anyone want their children to face the same hardships and injustices they did?
The cost of medical care in America has risen astronomically.  The American minimum wage has remained largely stagnant despite the rapidly rising costs of living.  Americans are expected to work more hours with less time off than ever.  A formal education in America is the most expensive in the world, yet ranks around 36th in quality and is only getting worse.  Yet, saying that anything should be done to remedy these numbers, is a sure sign that you're an entitled Millennial looking for a handout.  

The fact is, the previous generations had less expensive healthcare, better jobs with higher wages, and a better, more affordable education.  They didn't have these things because they worked harder and sacrificed more.  They had these things because they were ENTITLED to them. 

It is completely unreasonable for an entire generation to be labeled as "entitled" for not choosing to share in the struggles of a previous generation that refuses to fight for us to share in their advantages too.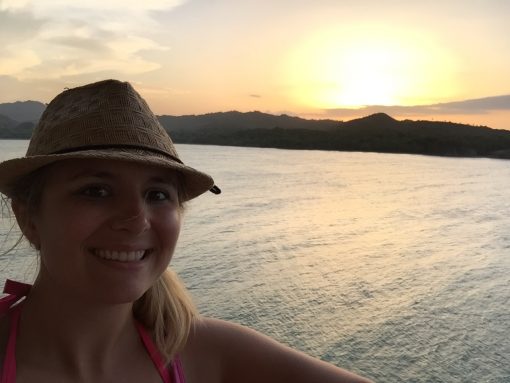 This is me literally right now as I write this… Why would I choose an office job?

The cat's out of the bag now.  We've traveled too far and seen too much.  We want what the rest of the world has and I'm confident that eventually we will implement the change necessary to get it.  In the meantime, it would be helpful if our fellow American's joined the cause instead of calling us entitled brats for attempting to change a broken system for the better.
Save