Black Friday marks the beginning of the holiday gift buying rush.  While you're in a crowded store at 4am trying not to get trampled en route to a Ferbie (or this years equivalent, I don't know, I'm old and childless), keep these things in mind for the travel enthusiast in your life.   Most of us are not too settled and don't need more "stuff".  Here's some great ideas to get the ball rolling and as an added bonus, most of these items can be found online with little to no risk of trampling.
-TRAVEL-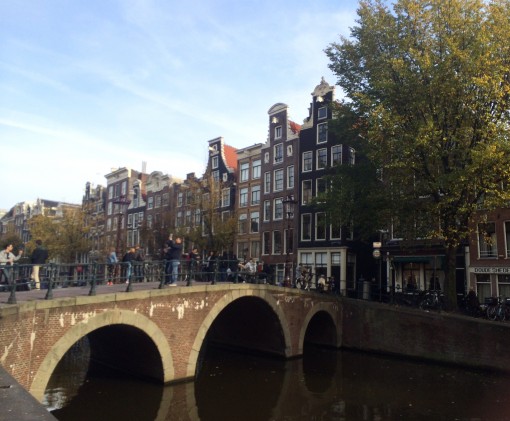 This is the obvious one, so I'll get it in first.  Clearly what all of us that love to travel want most is more chances to travel.  Whether it's airline gift cards, frequent flyer miles, or vacation packages, we'll love it all.  If you're looking to travel with the family, Southwest Vacations offers some great packages to the American Disney Parks (Disney World or Disneyland).  These packages are especially handy when traveling with groups of people or with small children because everything is taken care of in one spot; airfare, hotel, rental cars, and even park tickets.  If you're tastes are a bit more exotic and drinking around the world at Epcot just isn't going to cut it, Funjet offers similar packages for pretty much anywhere in the world (the real world, not the Epcot world).  But, if these options are a little too rich for your blood then read on, there's something for the traveler in your life at every price point.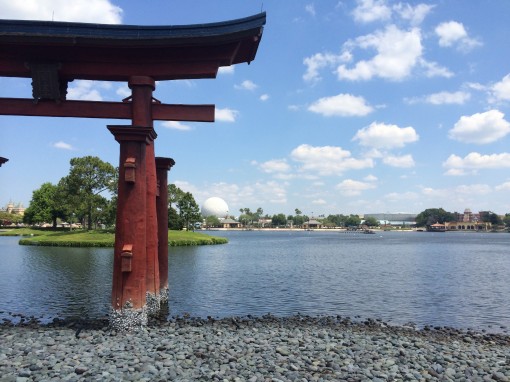 .
.
.
-BOOTS-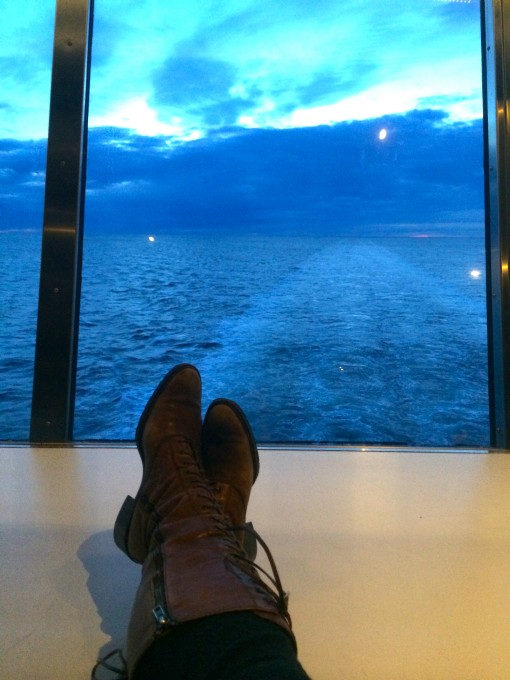 My knee high boots are probably my favorite travel accessory.  I've had them for 10 years now and they've gone everywhere with me.  They are a great option for colder climates (which is hard for me because I'm pretty much a Floridian now).  All I need is my boots and a sweater and I'm ready for anything.  These boots from Elizabethaanneshoes.com have a pocket inside for a cell phone or credit cards, which is obviously super handy on the road.  There are several styles to choose from, but the European (pictured below) is my favorite, and it's flat so it's a little more travel/hiking friendly.  They also come in 3 different calf widths for the harder to fit.  They're around $200-300, but good shoes are an investment.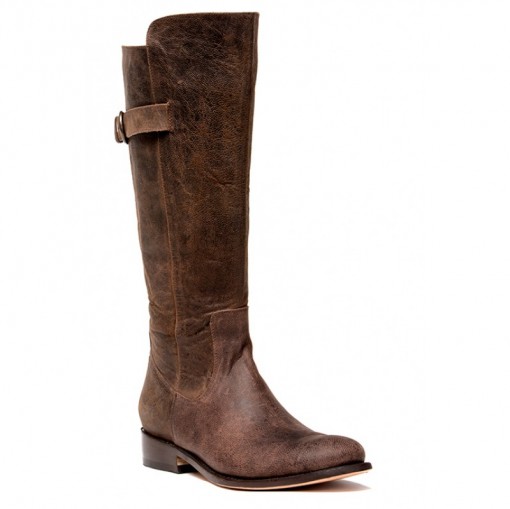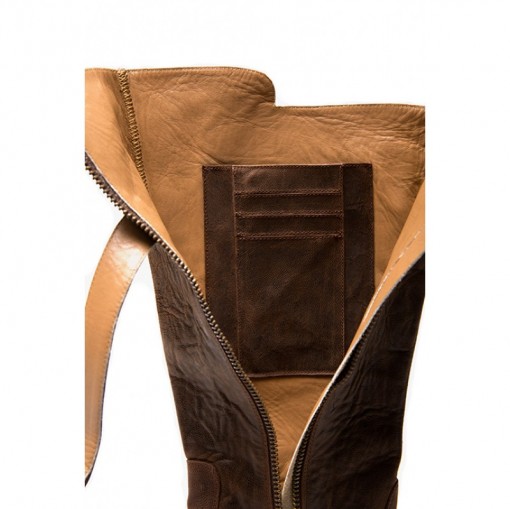 .
.
.
-LUGGAGE-
Contrary to what most airlines would have you believe, every traveler needs to bring luggage (and should be able to do so with out a fee, but that's a rant for another day).  From the minimalist backpacker, to the cruise fanatic that packs 2 pairs of shoes per day, everyone needs something to carry their clean underwear.  Ebags.com has my current favorite, this American Tourister Disney Mickey Mouse Hardside Spinner 28″ Mickey Mouse Pants – American Tourister Hardside Luggage
that combines two of my favorite things, traveling and Disney!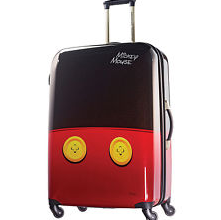 .
.
.
-MOBILE FOODIE SURVIVAL KIT-
This little gem is from uncommongoods.com.  The kit looks like those stackable lipgloss things that were popular when I was in middle school (anyone remember those?) and includes 1.5 tablespoon portions of 13 common spices you may need on the go; Sea Salt, Black Pepper, Cayenne, Onion, Basil, Cinnamon, Oregano, Garlic, Thyme, Curry, Rosemary, Ginger, and Dill.  This is perfect for someone in a vacation rental or condo that doesn't want to spend a ton on full size bottles of spices they won't have time to use most of, or for anyone traveling to Tennessee or the U.K. (Sorry. I love one of you, but you're both pretty bland).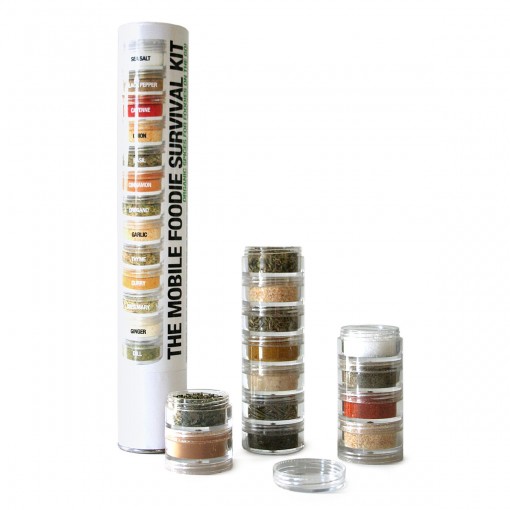 .
.
.
-CAMERA-
Every traveler needs a good camera to make people on facebook jealous.  There are obviously lots of great cameras on the market for every need and price point, but the one on the top of my list right now is the Olympus Stylus TG-850
.  There are several Olympus Tough models on market, but this one is the most affordable at around $145.  This camera lives up to it's "tough" name.  It's waterproof up to 32.8′ (which seems awfully specific), can resist crushing force up to 220.5 lbs, resists shocks caused by drops up to 7 feet, can withstand temperatures as low as 14°F (hopefully I'll never test that) and has dust infiltration for enhanced durability.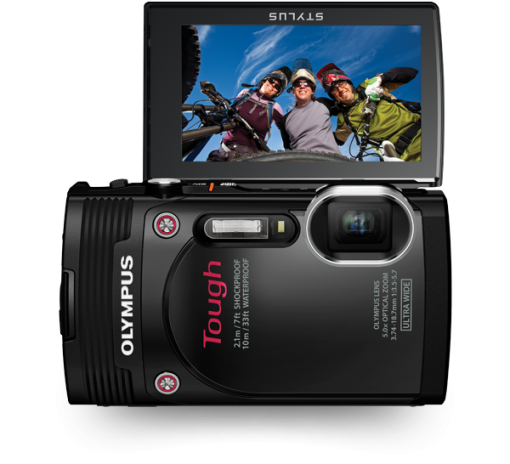 .
.
.
-INFLATABLE CAR BED-
This is perfect for the road tripper, camper, festival goer, poor college kid, almost homeless friend, or couple that's always fighting in your life.  It's an air mattress that turns the back seat of your car into a bed.  It's the most fun and least embarrassing way to sleep in your car!  There are a few different models out there, but I like this bright green one from Amazon.com
at $70.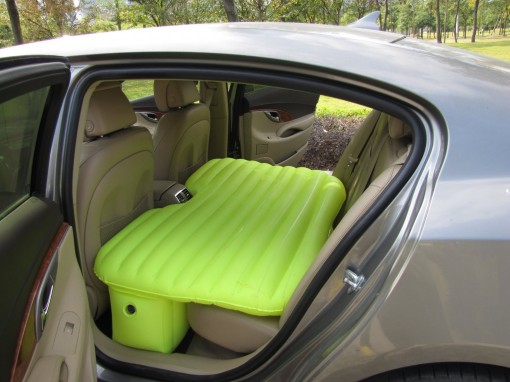 .
.
.
-SARONG-
I never travel without a sarong, wrap, scarf or shawl.  They're are so many uses outside of the intended ones.  I've used mine as blankets on planes and trains, towels, beach blankets, tourniquet for poisonous snake bite, the options are endless and it takes almost no space to wear or pack.  Overstock.com has some great options in their worldstock section for very reasonable prices.  This colorful version is only $15.99.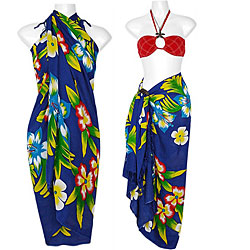 .
.
.
-MAP WALL MURAL-
For the traveler that's gotta stay home for a while, this is an excellent way to mark accomplishments and plan future journeys.  This is a dry-erase version from dezinewithaz.com.  It's sold in several different sizes and starts at $45.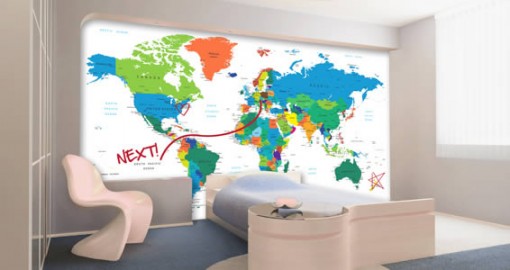 .
.
.
-PICNIC BASKET (OR BAG OR BACKPACK)-
Great for camping, or just a romantic hike or day at the beach.  I never travel without a cork screw, but this is a whole new level of preparedness.  My favorite version is from Picnic at Ascot
for $80 and includes a space for wine, a picnic blanket, wine glasses, cork screw and a cheese board.  This is simply amazing.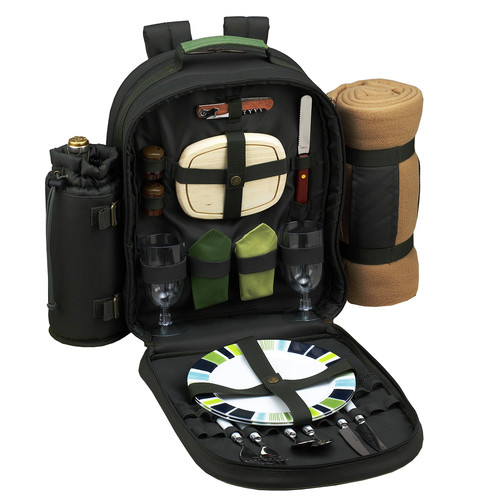 .
.
.
-LANGUAGE LEARNING SOFTWARE-
Especially good for the expat or long term traveler.  We all wish we knew more languages.  There are of course, many options available, but Rosetta Stone
is the most well known and widely used.  I've been using the online version to learn French and I can say it is both effective and kinda fun.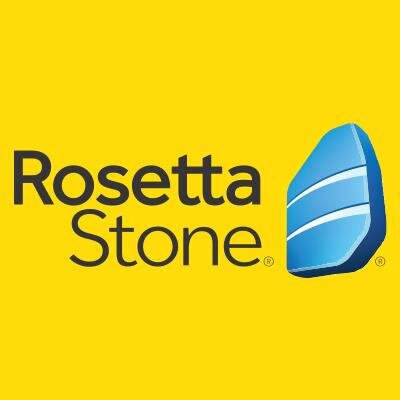 So, let the Black Friday and Cyber Monday madness commence.  I hope I've been able to inspire you for the traveler in your life, or at the very least give my friends and family some good ideas ;).  What's on your list?  Did I miss anything good?
For more creative ideas for travel products, check out this post on the top gifts for travelers at the moment!
Save