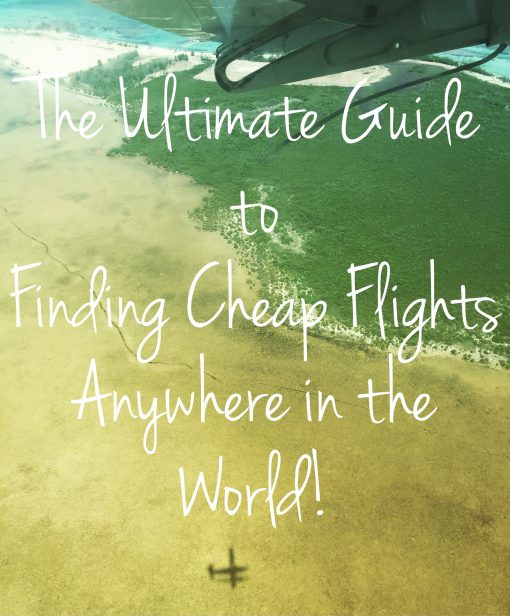 The question I get most often from people who know how much I travel is "how do you afford that?!"  Usually followed by a judgemental "must be nice", which I hate, but if you're one of the people who genuinely wants to know how to save hundreds of dollars that can be used to book even more trips, then this post is for you.  This is the ultimate guide to everything I have in my cheap flights arsenal.  I traveled more than ever last year and I was able to do so largely by following these steps.
1- Error Fares, Glitches, and Sales
The first thing I do when I'm trying to find cheap airfare for a trip I'm planning or I just want to go somewhere and need inspiration is check websites dedicated to posting error and crazy sale fares.  My favorites are Secret Flying, The Flight Deal, and Travel Pirates.  You can find some INSANE fares on these sites!  I literally check these sites every morning to see if there is a deal too good to pass up! I was able to go Chicago-Abu Dhabi-Seychelles-Johannesburg–Paris for around $450, Miami-Rome-Stockholm-Rome-Miami for $310, and New York-Kuala Lumpur- Bangkok-Tokyo-New York for around $500 just last year.  I also have a round trip from Miami to Guayaquil, Ecuador coming up that I spent a whopping $104 for after taxes and fees.  So yes, I do use these sites and they are tried and true.  The catch however is that you have to be very flexible.  There are rare occasions (like my trip to Stockholm) where I know where I want to go and the error fares happen to line up correctly, but for the most part, I see a great fare and then decided I want to go there.  You'll also notice that the itineraries can be a bit grueling.  Sometimes they are open jaw, or you may experience several long layovers, but it's all worth it!  A word of warning if you go this path though, airlines do reserve the right to cancel error fare tickets.  I've never had it happen personally, but it can.  Just wait as long as possible to make any non-refundable plans.
2- Do a general search
If you know where you want to go there are plenty sites that can check the prices on major airlines for you.  My favorites are Google Flights and Sky Scanner because they show  a few of the smaller airlines that the other travel sites don't and they also give you more flexible search options, like flying into any airport in a specific country or finding the cheapest 2 weeks in a specific month.  This can give you a good jumping off point before trying to find even better airfare.


3- Try smaller airlines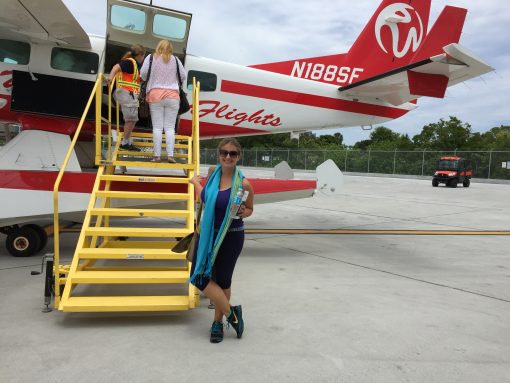 This one doesn't always work, but if you luck out you could save big.  I use this especially when traveling abroad.  I will go to the website for the airport I want to fly into and find a list of airlines that fly there.  If there is one I haven't heard of I will look it up and see where they fly from.  Often times they are low cost local carriers that fly from bigger cities that are cheaper to get to, ie I could fly into London for cheap and then take a cheaper regional airline to smaller cities in Europe.
4- Try regional airports
While some regional airports are notoriously expensive to fly into, like Shreveport where I visit constantly, some can save you some big buck.  Mostly this applies to domestic travel in the USA through airlines like Allegiant who fly into smaller airports, like Knoxville, it can also work with international airlines as well.  Jetair and Arke fly direct from Brussels and Amsterdam respectively to Orlando/Sanford instead of MCO, sometimes for as little as 99 Euros each way.  This has the added bonus of smaller airports being much easier to navigate, fewer people and never having to wait in line for security.  Another plus is that many Americans don't know about these airlines, so there's likely to be a much shorter wait at the "non-EU" lane of passport control at your destination.
5- Skip a leg
This is a dangerous game and is rather frowned upon by the airlines, so use with caution, but sites like Skiplagged can tell you if it's cheaper to duck out early on a multi-leg flight.  Say I want to fly from Orlando to Atlanta and the ticket is $100, but if I fly to New York with a layover in Atlanta it's only $50.  Pack a carry-on and leave during your layover!  Be warned though, this only works one way.  If you skip a leg of your flight it cancels all remaining legs, so find another way home!
6- Check foreign sites
Sometimes the foreign version of a website can have much different prices.  I always check the prices in local currency.  I recently saved around $300 doing this with WOW airlines, their French site was showing prices in Euros far less than in dollars.  I've also done this with the Swedish Expedia.  I've also found this to be the case with Norwegian Air Shuttle, tickets tend to be cheaper in Euros than their dollar conversion.  Make sure you know your way around the website though, if you change the language back to English it will often change your currency back to dollars and the price will go up.  Luckily most airline sites are set up the same, departure, arrival, dates, etc.  You don't really need to know Swedish to handle this, though Google Translate can help if you're in a bind.  Also make sure you have use a credit card that doesn't charge foreign transaction fees, as this will show up as a foreign purchase.
I've long been a fan of Priceline's Name Your Own Price tool, but unfortunately they have recently done away with it and now only offer express deals.  It's a similar concept, but instead of entering your price and hoping for the best, Priceline now offers you their lowest price and tells you the airline and flight times after you've booked.  It basically runs the same way as Hotwire now.  This option saved me about $200 going to visit my family in Shreveport for Thanksgiving… and it meant I didn't have to fly into Dallas then rent a car and drive 3 hours like I usually do to save a few bucks.  This is a great plan for when you are flexible on times, but not dates (ie Thanksgiving).  And not to worry, Priceline still lets you bid on rental cars and hotel rooms!  I do love the thrill of bargain hunting and the mystery of the big reveal!  In fact, I literally just took a break from writing this to book a mystery hotel in San Juan.  I'm headed your way Hilton Caribe!  Apparently they invented the Pina Colada which is pretty exciting.
8- Credit card schemes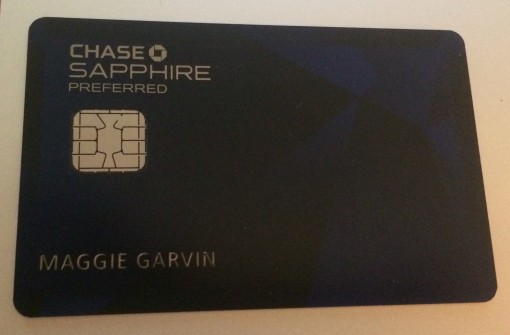 I'll admit that I'm not an expert travel hacker and there are many much better blogs on the topic, but I do have several travel credit cards (and a pile of credit card debt…oops) that offer great perks.  For domestic travel, the Southwest credit card is great.  If you get both the Premier and Plus versions of the card when they are doing a 50,000 Rapid Rewards bonus (which is most of the time), once you meet the minimum spend that will pretty much get you to the 110,000 points you need for a companion pass which means that you can pick one person to travel with you FREE for the rest of the year and the entirety of the next year, plus you'll have all of those points to travel free for yourself.  As far as international travel cards, I really like the Barclaycard Arrival Mastercard because you can use the points to reimburse any travel expenses instead of just major airlines or hotel chains and the Chase Sapphire Preferred Visa because of the easy points structure, access to the Chase Ultimate Rewards booking tool which I love, and the card is really heavy which makes me feel rich and important.
9- Check flight alternatives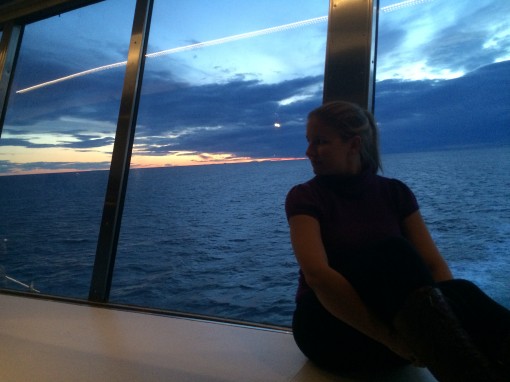 If time is not a factor then sometimes there are cheaper ways to get to a location.  Check train routes (this works better in Europe than the US), ferries, and bus schedules.  I still haven't done it, but Mega Bus offers an overnight bus from Orlando to New Orleans for only $25 that seems like a pretty weird time.  This can be combined with flight offers to really save.  I was recently looking at flights to Louisville, KY when I found out that Allegiant Air flies to Lexington WAY cheaper and from there it's just an $11 Greyhound bus ride to Louisville.
10- Stay Flexible and Get Creative
All of these tactics are just guidelines to get you started.  The best way to save money on flights is to be flexible about your dates, times, or even destinations.  Of course, there are times you just need to get there and may be willing to pay more for convenience, but if you have time its fun to play around a bit.  Plus, saving hundreds on an amazing flight is a great feeling!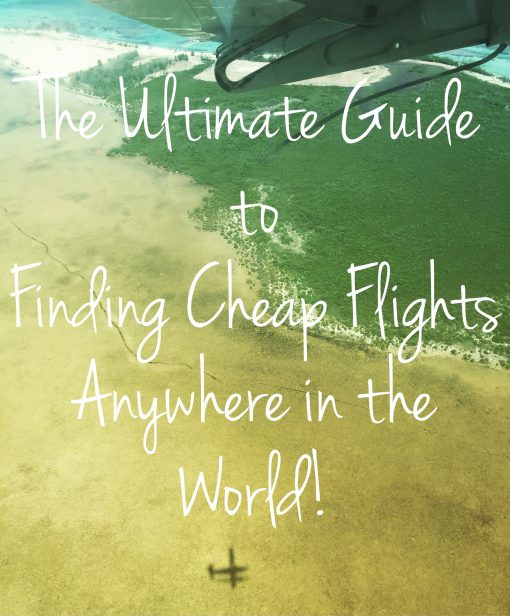 Here's a quick guide to my favorite cheap sites!
Every Where:
USA Domestic:
To All of Europe:
UK:
France:
Belgium:
Netherlands:
Did I miss any great discount sites or airlines?  Did you save a million dollars using any of these tips?  I'd love to know!
*This post contains some affiliate links that give me a small percentage of sales, and some that don't but probably should since I'm talking them up 😉  As always, all opinions are my own.