I really wish I had more time to explore Old San Juan in Puerto Rico.  It was one of the places I was most excited about visiting on my Disney Cruise, especially since so many people had compared it to one of my favorites, New Orleans.  I unfortunately did not have too much time to spend wandering here as I got a bit carried away at the Bacardi Distillery, which was totally worth it by the way.  No regrets, now I just have an excuse to come back and see more of San Juan.
I milked every last second out of the time at port in San Juan, PR… and then some.  What are they going to do, leave me?  Probably not, I don't think Disney wants that kind of publicity, but there are certainly worse places to be stranded so I was willing to chance it.  I still only had about 45 minutes to wander around the streets of Old San Juan and take pictures, so this post will be more of a photo essay than an actual post about activities in San Juan.  The streets were just so beautiful I needed to share.  And don't worry, a full write up of the amazing Bacardi Distillery is in the works!
So grab a fresh coconut and join me on a tour of the streets of Old San Juan.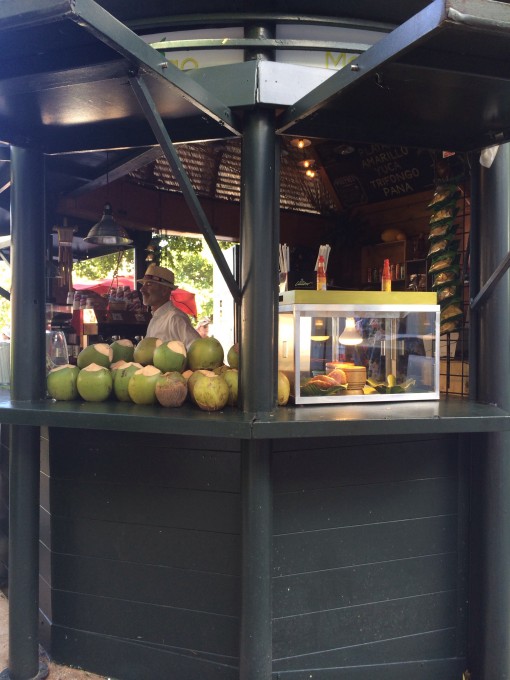 Oh, and don't worry about open container ordinances, they're not strictly enforced.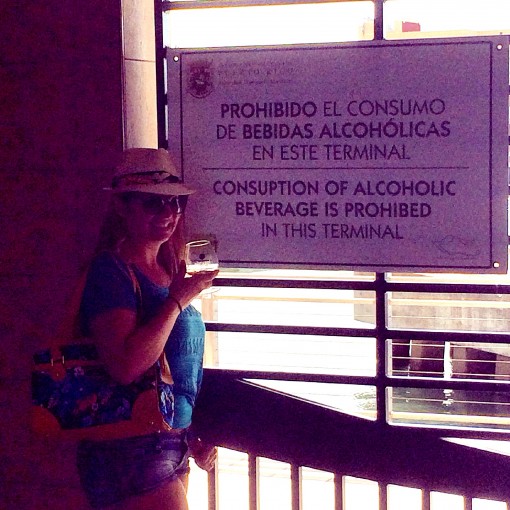 The first thing that struck me about old San Juan was the colors.  I was there on a beautiful sunny day that wonderfully illuminated the bright colors of all of the buildings.  I can see where the New Orleans comparison comes from.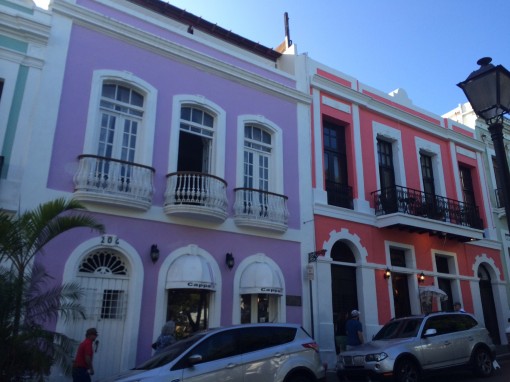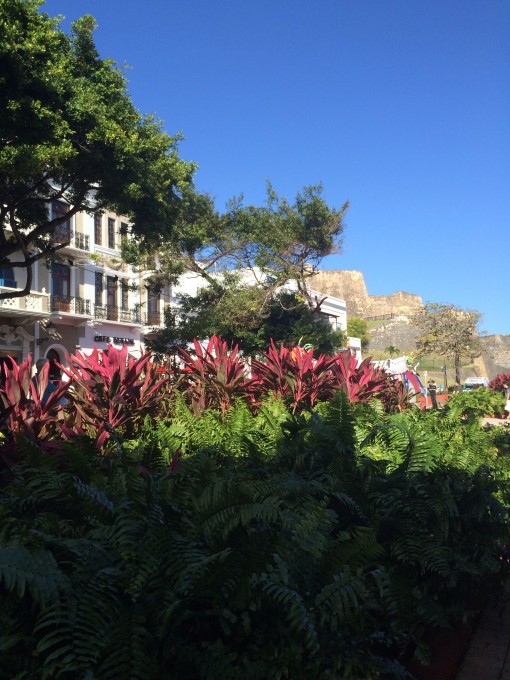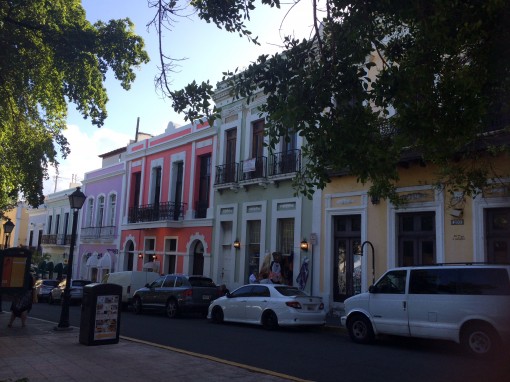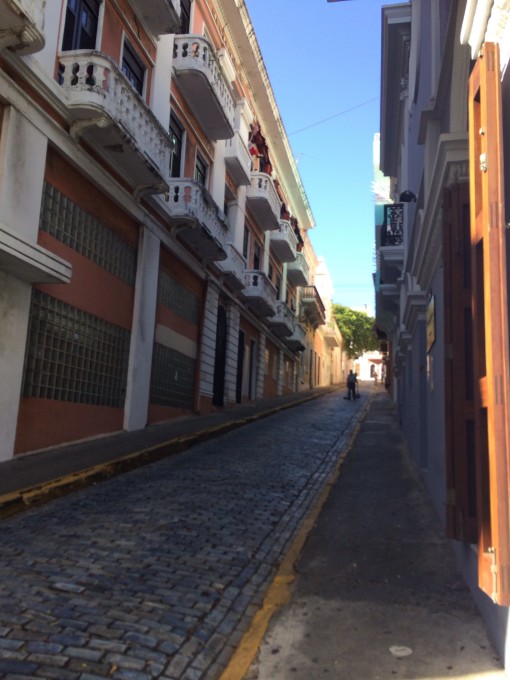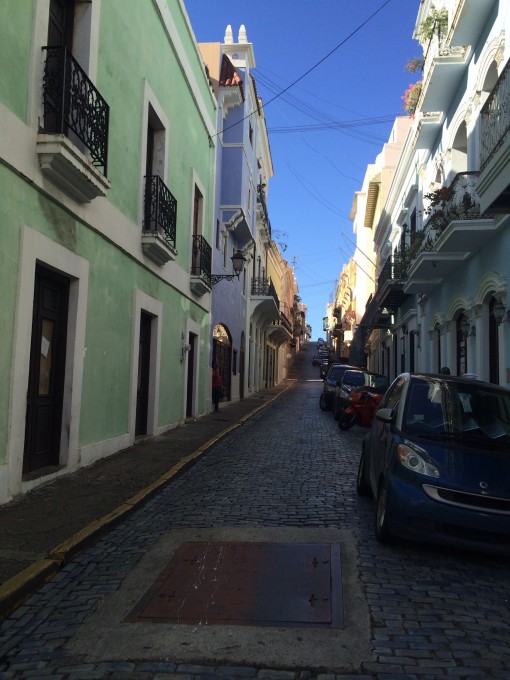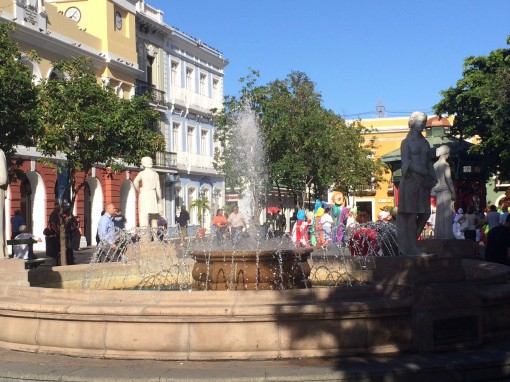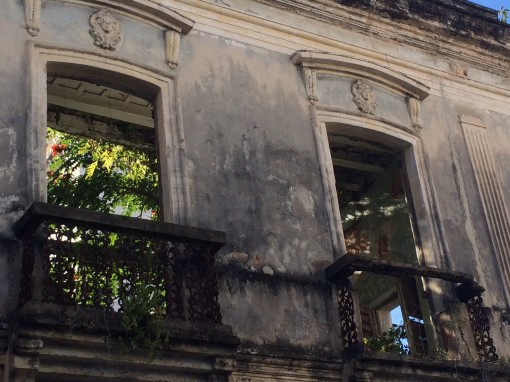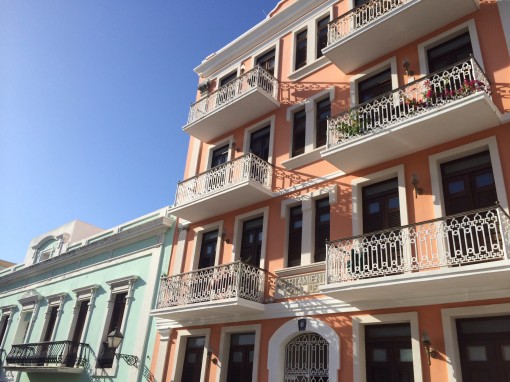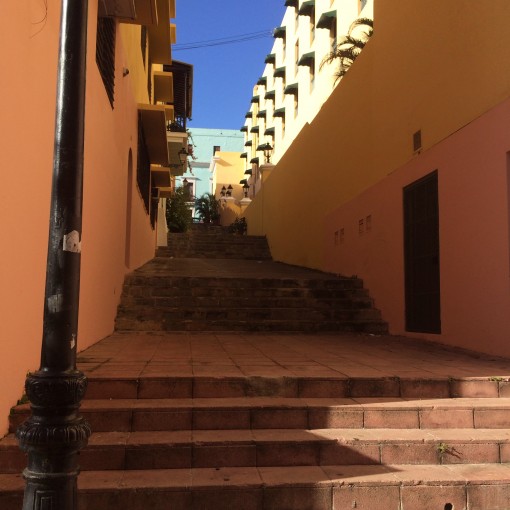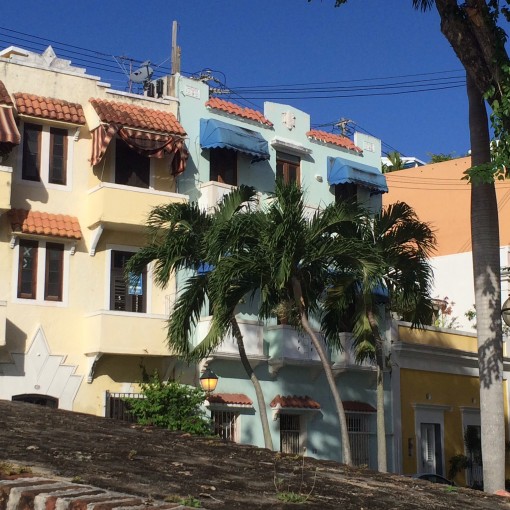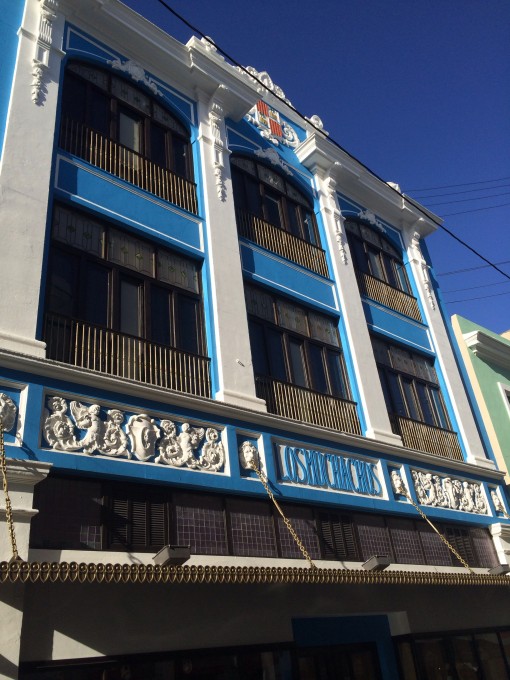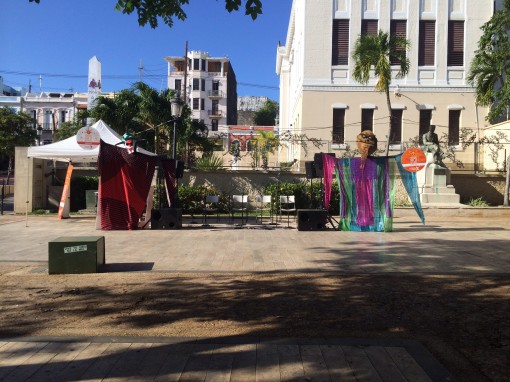 Many of the winding streets, colorful buildings with wrought iron balconies, and outdoor cafes are reminiscent of the Big Easy, but the feel of the town is quite different.  Maybe it was just that I wasn't there long enough to realize it, but it seemed quite a bit cleaner than New Orleans too.  I didn't step in garbage water once!  I did touch a pretty mangy cat though.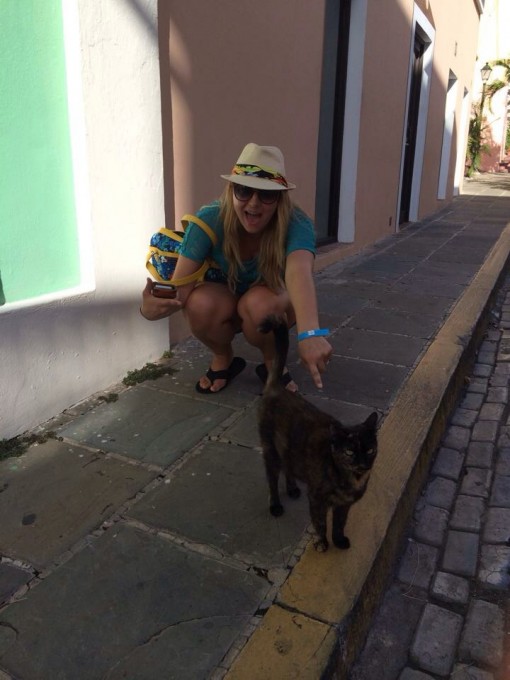 ~
I could totally live here.  I would be a way better neighbor than this guy too.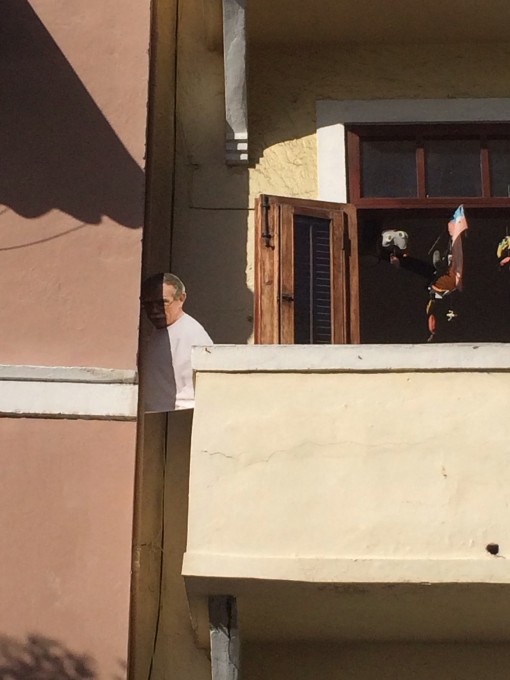 And just look at that view!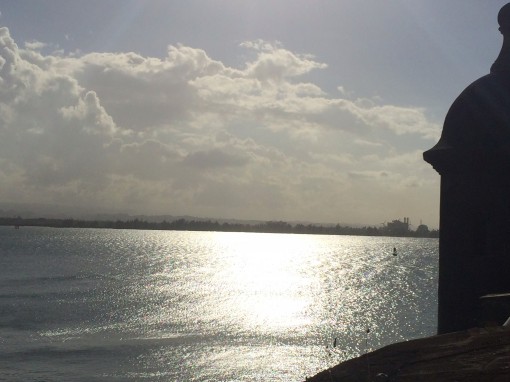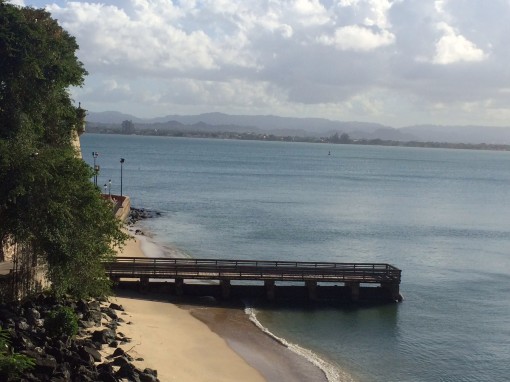 I could get used to that.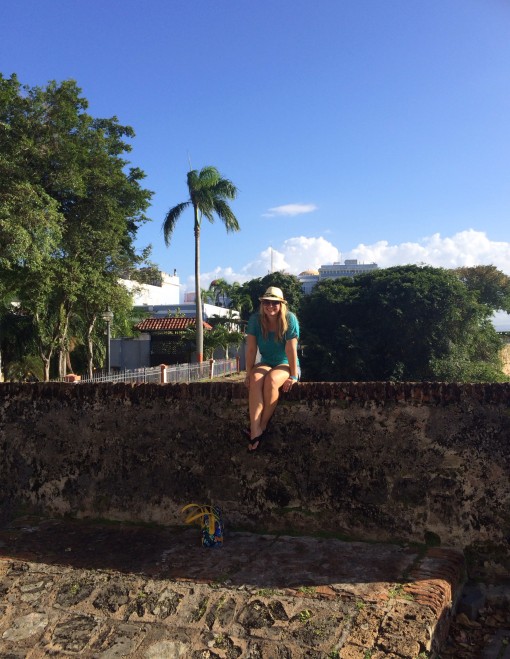 Was also fortunate enough to find La Rogativa in the limited time I was there.  La Rogativa is a sculpture overlooking San Juan Bay that commemorates at procession of faithful Catholics that took place in 1797 during an invasion by the British.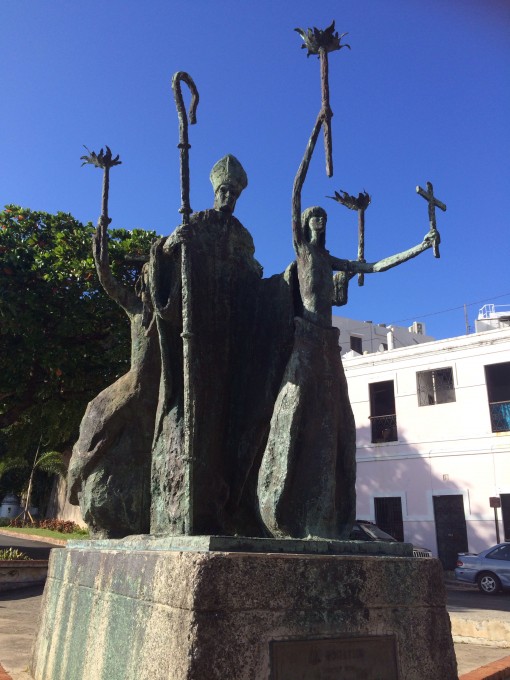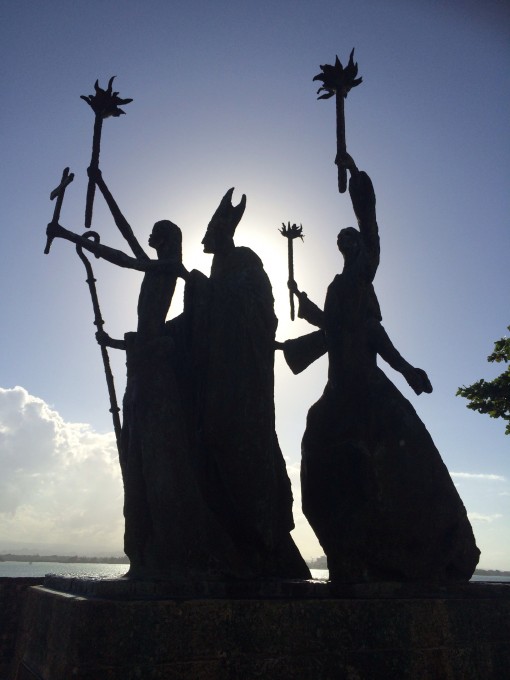 Next time I'm in San Juan (and there will be a next time, hopefully soon) I plan on allotting more time to explore Old San Juan and to actually make it to the forts.  Unfortunately the only view I got of them was as I was sailing away.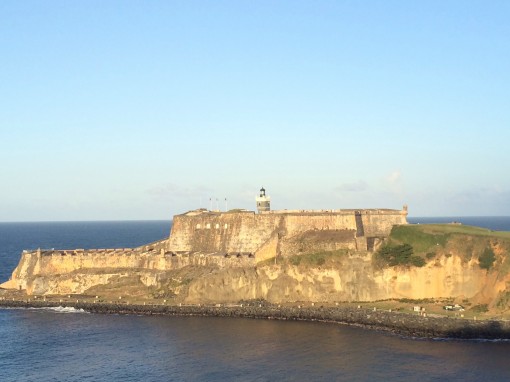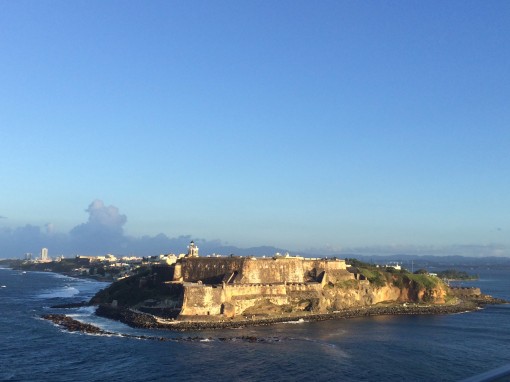 The view from the ship as we sailed away wasn't a terrible way to view the island, however.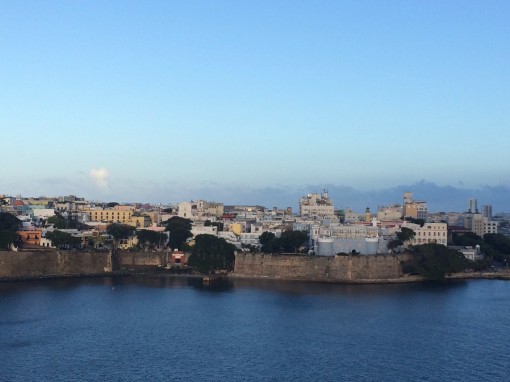 I barely scratched the surface of all that San Juan has to offer and it certainly left me wanting more.  I can't wait to go back!  It may be time for another Disney Cruise!