I just started playing around with the app, TripRider to plan my Disney Cruise last month.  I'll start off by saying that I am notoriously bad at planning things, like really really bad.  The even the idea of planning stresses me out.  So, I could really use any help I could get on that front.
What I loved most about TripRider is the design.  It has a cool vintage design with yellowed paper backgrounds, antique maps, and weathered ticket stubs.  I've tried other organizational tools with little luck, but the overall look of this one did make me want to use it more.  It's the closest you can come electronically to planning your trip out with a map and some push-pins.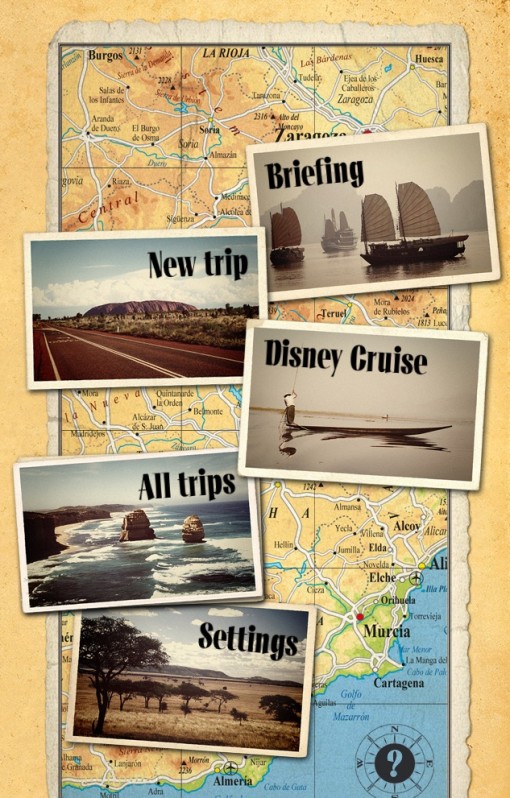 There are many features on TripRider that make it largely appealing. I used the ones that worked for me and ignored the others…like the budget section.  I know it's irresponsible, but I just don't want to know.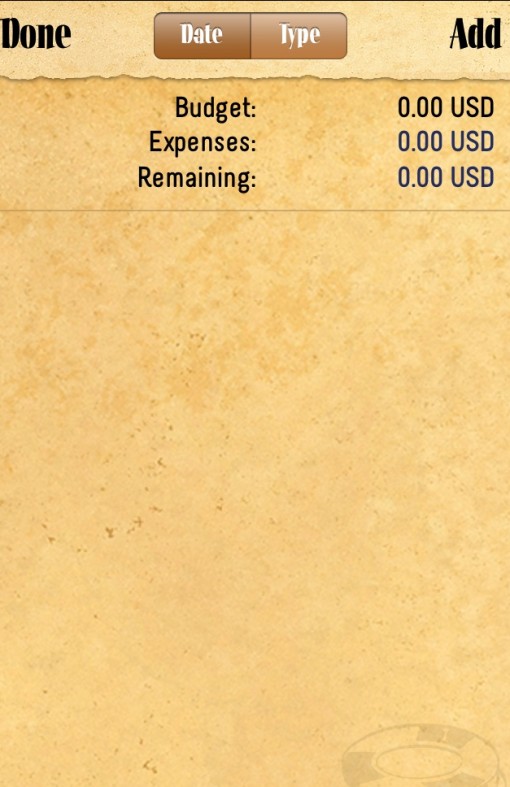 My trip was practically free!
Travelers-There's a fun section to list all of the travelers along with any of their pertinent info (phone #, passport #, etc.)  You can add photos, or just leave it blank and be an Easter Island head!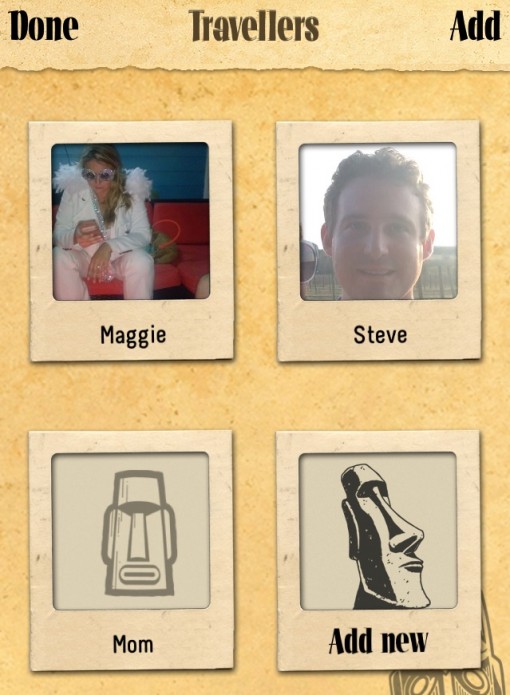 Once you have your place and your people, then the real planning starts.  There are two main pages full of features to use before, during, and after your trip.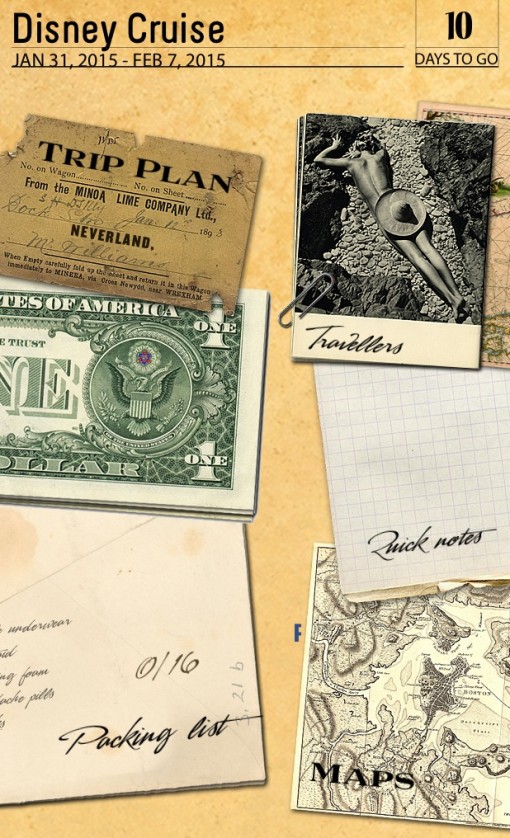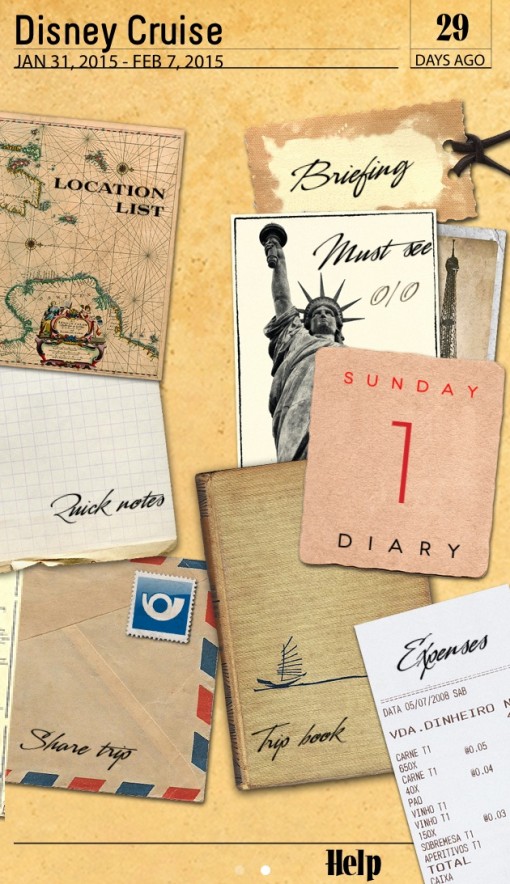 Trip Plan- This feature lets you map out your itinerary day by day.  This wasn't as helpful on a cruise, as the cruise line has pretty much done this for you, but certainly on an extended trip to multiple destinations it would be very helpful.
Wallet- This feature lets you uploaded photos and information from important documents such as your passport, ticket numbers, and credit card info.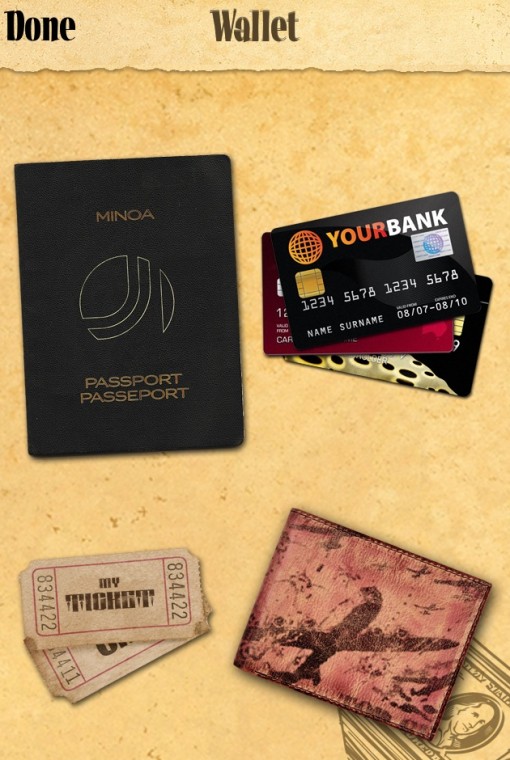 Packing List- This is the feature I found most helpful.  It was great because I had the app on my phone, so when I was out and about and suddenly though of something I needed to remember to pack I could jot it down.  I'm sure that saved me from forgetting an immeasurable amount of necessities.  It also let's you check items off your list as you pack them, which is quite helpful.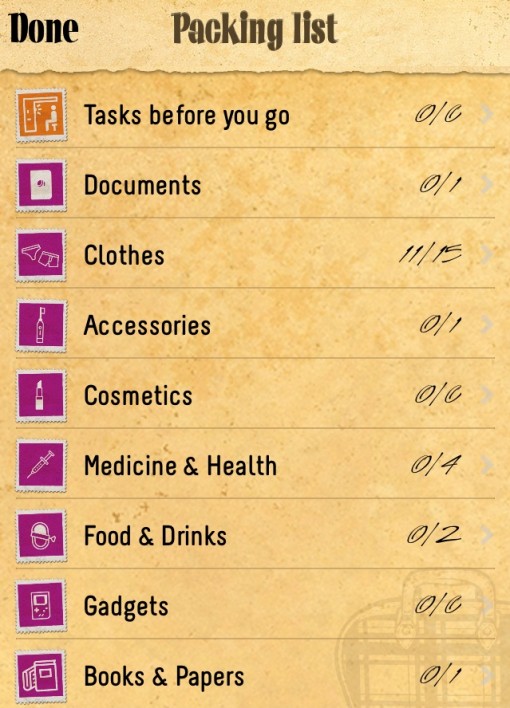 Quick Notes- This is pretty much just a notepad function that lets you jot down anything you may need to remember at any point during your trip.
Maps- This lets you upload maps of locations that you can pull up later whether you have internet access or not.  This can be a life saver when stuck without cell service in foreign cities.
Location List- This does exactly what it sounds like.  It allows you to list the locations you will be visiting in amazing detail.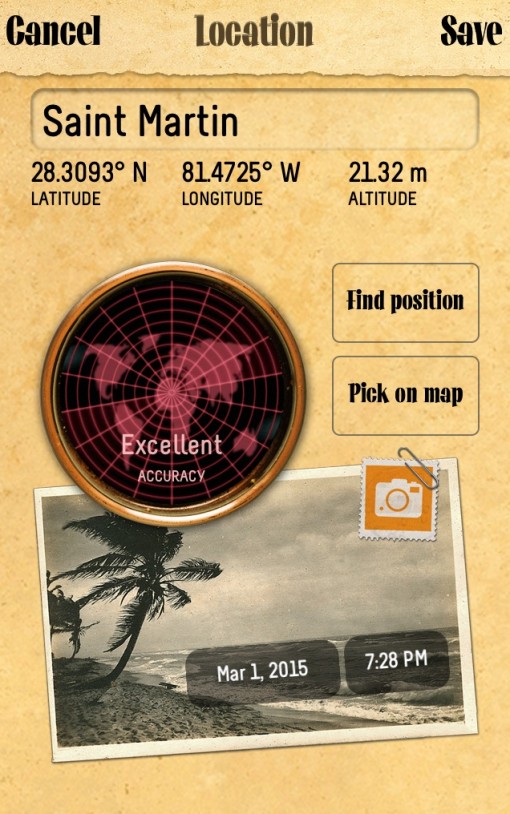 Share Trip- This allows you to share details of your trip with your travel companions on TripRider.
Must See- This one is pretty self explanatory.  This provides a space to write down your top "must see" attractions for every location you will be visiting.
Diary- This is really cool, especially for a travel writer.  It allows you to jot things down day by day as you travel.  It's very helpful for those little details you don't trust yourself to remember once you get home.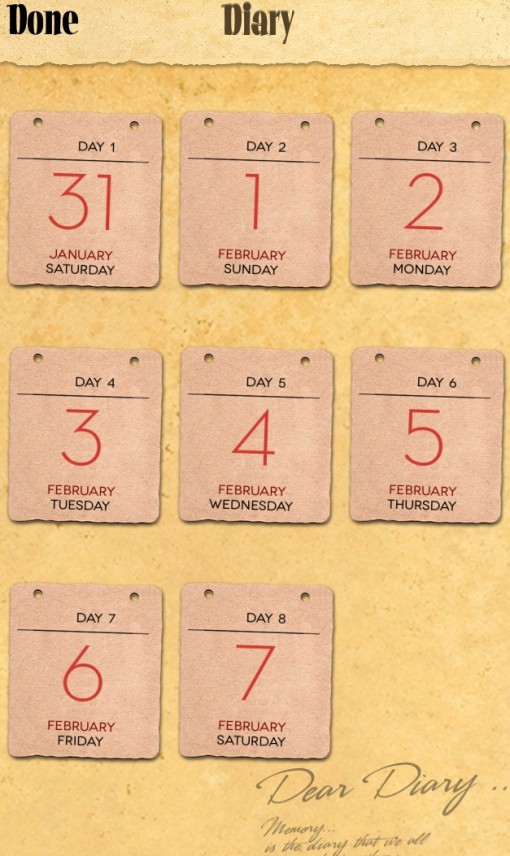 Trip Book- This is for use after you return and allows you to export photos, notes, diary entries etc. into one pdf. file.
Expenses- I already admitted to not using this one, but if you're a more diligent budgeter (or more responsible adult) that I, then this one is for you.  I'm going to make it a personal goal to actually use this section next time.
Briefing- This is kinda the catch all for all of your planning at a glance.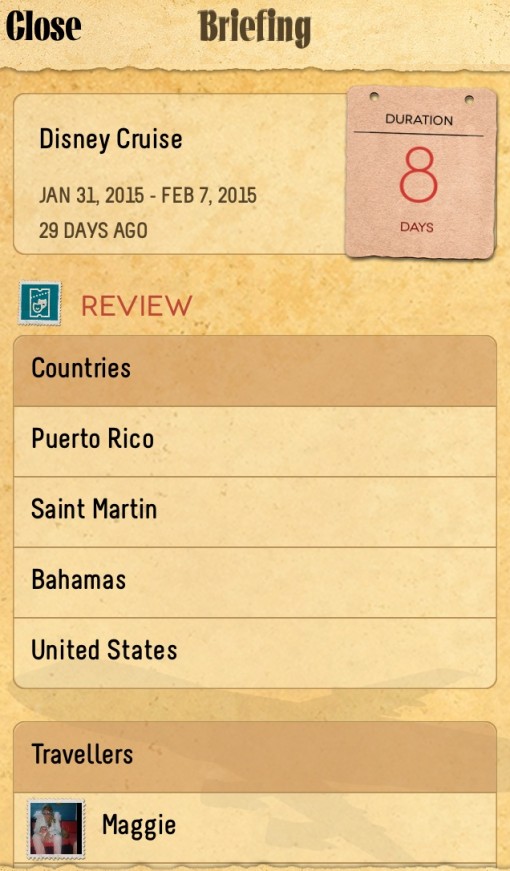 ~GIVEAWAY~
Now the good stuff!  The folks at TripRider have been nice enough to offer 5 free copies of their app to my readers!  Yay!  It is only available for Apple products currently, so if you need to have an iphone or ipad to enter.  If you want to give TripRider a whirl, just leave a comment below telling everyone where you'll use TripRider to plan a trip to next (or a dream trip if you don't have anything on the books), and 5 readers will be chosen at random.  All entries must be in by Sunday March 8th at Midnight (EST) and winners will be notified within the following week.  Make sure you fill out your contact information so I know where to send your promo code if you win.  Good Luck!