I've been quoted as saying "if I can't afford Disney, then I can't afford a cruise."  That was immediately following a hellish trip on the Carnival Sensation .  Now that some time has passed and I've had a chance to recover, I've realized that I may have been a little hasty.  I've recently revised my stance to just a strict never go on a Carnival Cruise again policy.  Good news Royal Caribbean, Norwegian, Celebrity, and Princess, you can still wow me (but probably not as much as Disney Cruise Lines).
Note that this is just a comparison of my most recent cruising experiences, Disney and Carnival… as if there is a comparison.  So, this is why I only cruise Disney (unless something that's not Carnival comes up).
~The Ships~
I mean, come on!  Disney ships are so pretty!  I've often wondered why other cruise lines don't utilize more color or design on their ships.  I know they are under some Coast Guard guide lines, but it seems like they could get a little more creative.  They just can't have Mickey Mouse Yellow life boats, Disney dibsed those.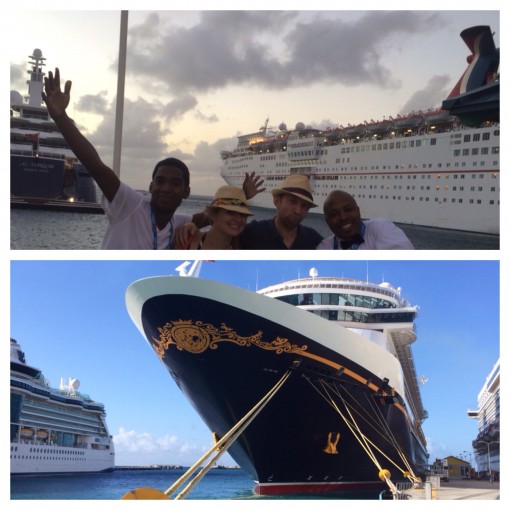 ~The Service~
No comparison!  I don't know how Disney does it, but from the second you get on that boat everyone on staff knows your name, and by day two they all know your drinking habits and how you like your steak cooked.  Our room attendant on our Carnival Cruise came into our room between 6:30 and 7pm everyday, and everyday we had to tell him that our dinner was at 8:30pm and to just come then.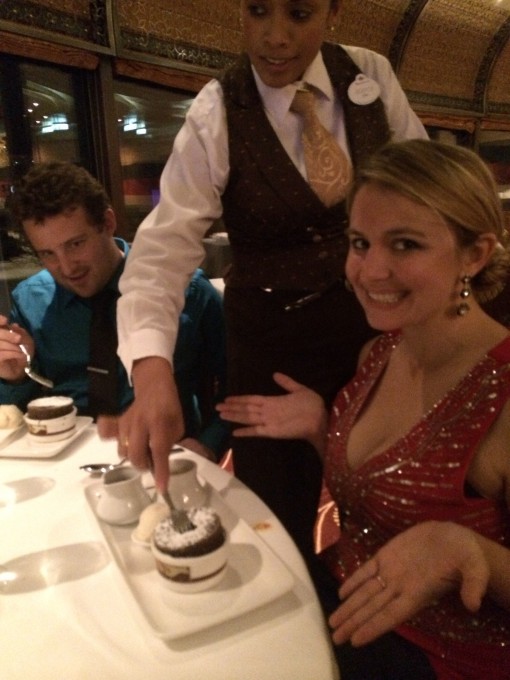 ~The Towel Animals~
I know this does not make or break a cruise and on its own doesn't mean much, but I'll let the picture do the talking.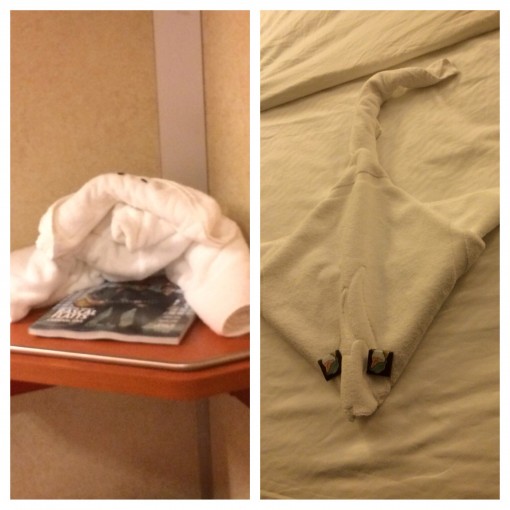 ~Lounges and Bars~
Which would you rather go to, a dark cozy lounge full of comfy plush furnishings and creative champagne cocktails or a piano bar full of florescent lights and abrasive colors where you can sit inside a giant hand while you enjoy a glass of sour mix masquerading as a Long Island Iced Tea?  A top deck pool bar with bar stools in ankle deep water far away from screaming children, or a bar in a midship hallway that allows the cigarette smoke to gently breeze through the rest of the ship while couples in jean shorts grope each other?  You get the idea.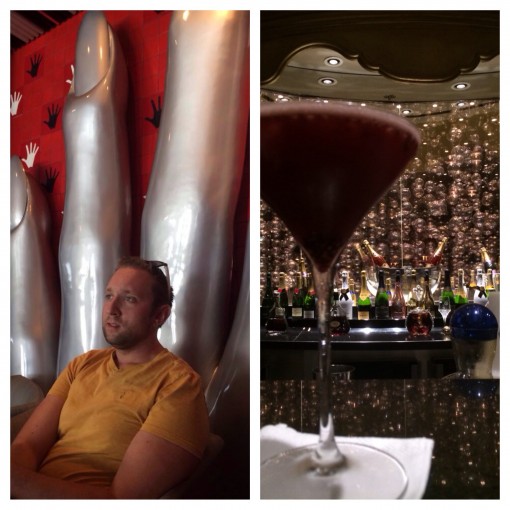 ~Food and Drink~
This is maybe the most important part of a cruise for me.  I know it embarrassing, but I once gained 6lbs on a 5 day cruise.  In the words of Walt Disney, "It's kind of fun to do the impossible."  The Disney Fantasy offers 3 uniquely themed rotating dining rooms, 2 adult exclusive fine dining restaurants, a top deck buffet, 24 hour room service, and fun poolside pizza, hamburger, and hot dog spots.  The Carnival Sensation seats you in one of two dining rooms where they serve the same menu of over cooked meats and unseasoned mashed potatoes every day or a buffet with a half hour line all day.  However, I will concede that the pizza on the Carnival Sensation was edible, because I'm a big person (especially after my Disney Cruise).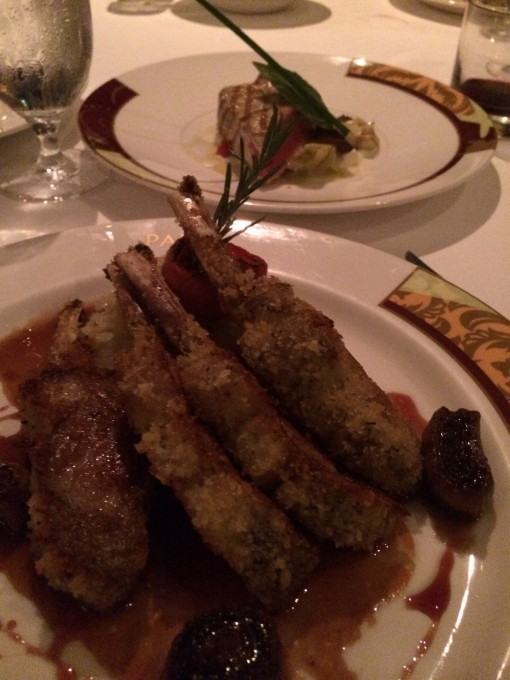 Well there you have it, why I cruise Disney and why I'll never again cruise Carnival.  Perhaps an unfair comparison, but even with the price difference I still think Disney is the way to go.  What do you think?