I'm not going to make this post about "rules" per say, the great thing about New Orleans is that there really are no rules.
Oh no! The cemetery is closed? Not a problem, just grease the guy inside!  $20 for a personal after hours tour!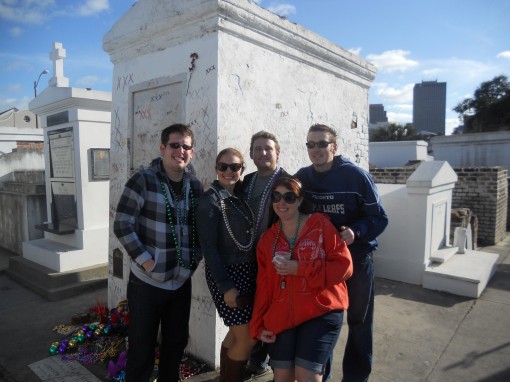 You want to draw on someones grave?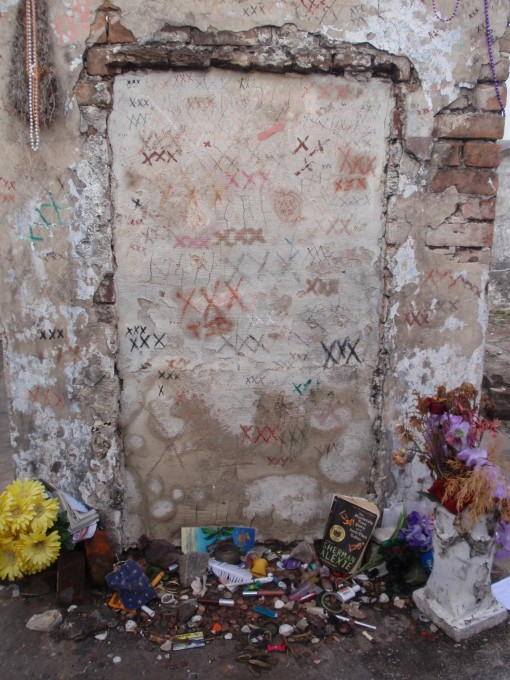 That's fine.
Extra stuff at the bottom of your purse weighing you down?  Just throw it on the ground, dead guys dig that!
Who was that guy? Caretaker? Grave Digger? Tourist? Ghost? Who cares, he let us in.
Wanna do The Wobble in the street while this guy puts dollar bills in your bra?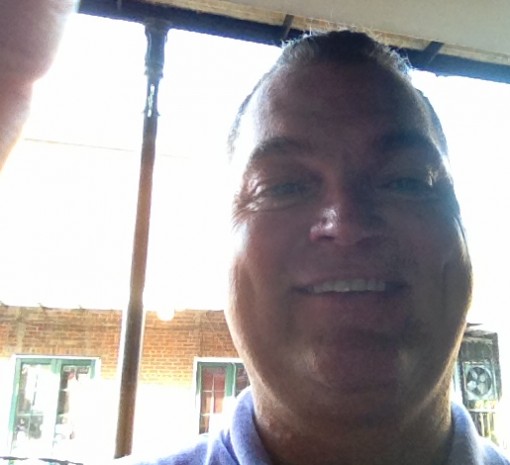 No problem, just make him buy you a drink first.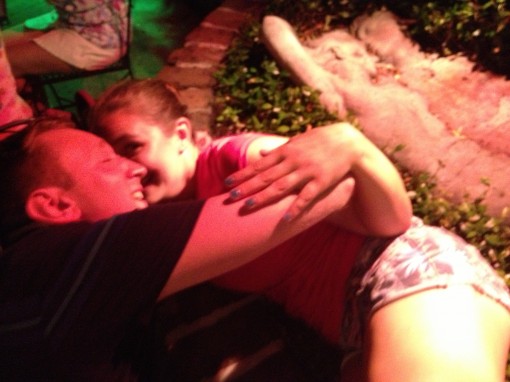 It's New Orleans!  Take your top off, climb on the statues, throw up where ever.  No one is going to say "boo"!  NO RULES!
That's why these are my personal "dos and don'ts of New Orleans."  They're not rules, more like guidelines.  Think of it as friendly advice based on experience (and then do whatever you want).
Do go for Mardi Gras!  It's more filthy than usual and a few hours in you'll be willing to sell a kidney for a clean restroom, but it's the most fun you'll ever have feeling disgusting.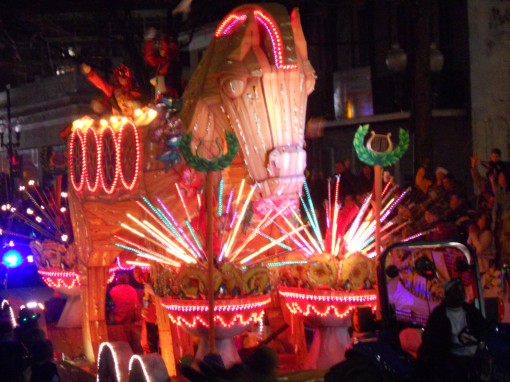 Don't buy beads…EVER.  They sell them in every shop, but there all free in the streets for no reason at all!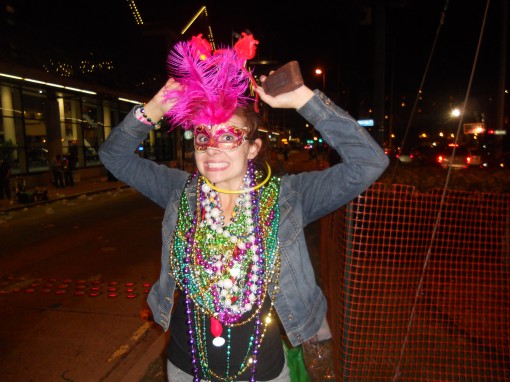 Don't wear open toed shoes.  Whether you're there for Mardi Gras or not this is sound advice. I don't feel the need to explain this one.  Please, just don't do it!
Do pack all the clothes you'll need for your trip. Then add one pair of pants.  Stuff happens.  You're welcome.
Do look for drink specials.  New Orleans functions the way it does largely because everyone is always at least a little bit drunk.  You can find some great deals to make sure you stay that way.
Cafe Adelaide offers 25 cent martinis with any food order.  A great way to start the day!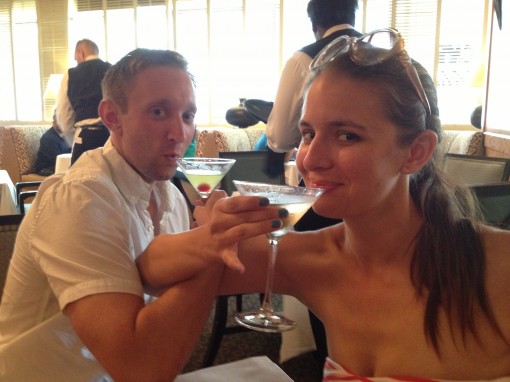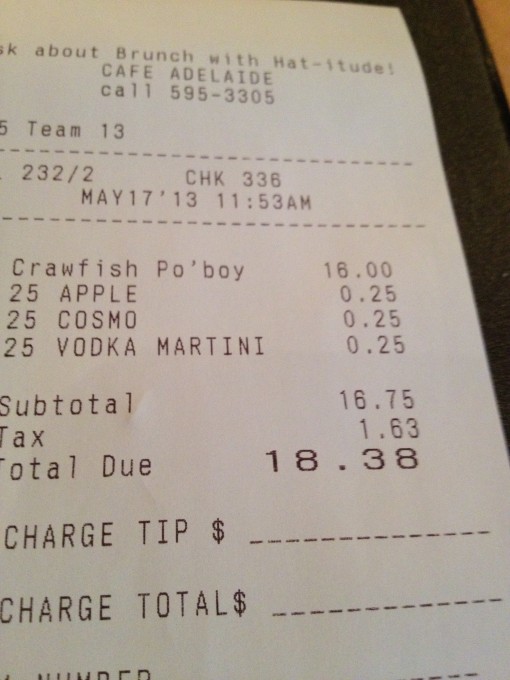 There are a few locations of Big Easy Daquiris that offer relatively inexpensive daquiris in ridiculously large sizes and all of these bars will offer you an extra shot for $1.  Whenever anyone asks if you want an extra shot you say yes, not just in New Orleans, in life.  I found the best way to handle these daquiris is to start the day off with the biggest one possible, get the extra shot, and then sip on it until you drop it.  Works every time (don't think I ever finished one of those)!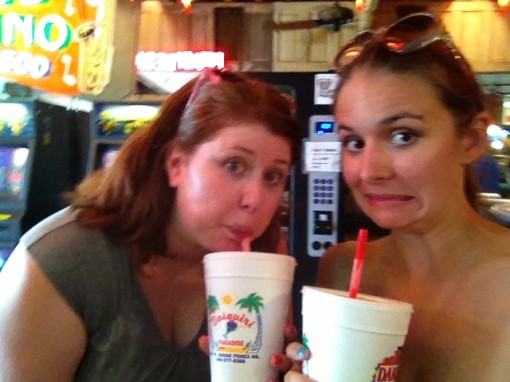 All of these daquiri bars also offer jello shots in a syringe at 2 for $5.  It would be fiscally irresponsible not to do it, and it's a great way to make a friend.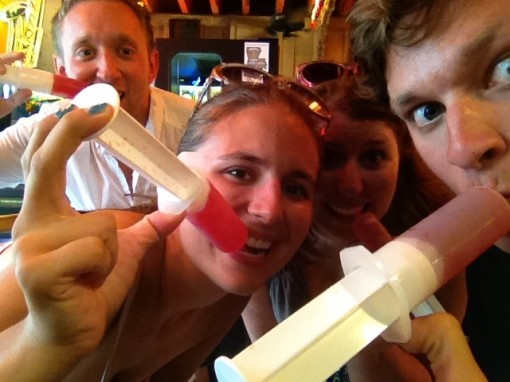 Do go to Lafitte's Blacksmith Shop on Bourbon Street.  Just don't get the Obituary, and don't sit by the bathrooms.  Apparently it's haunted there in that particular spot and things can get real weird.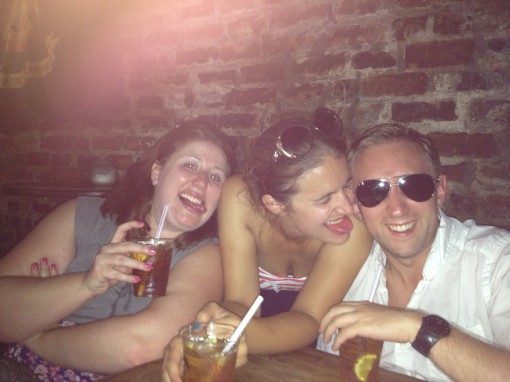 Do go to Good Friends for the Separator, frozen drink that tastes like a milkshake, but really packs a punch.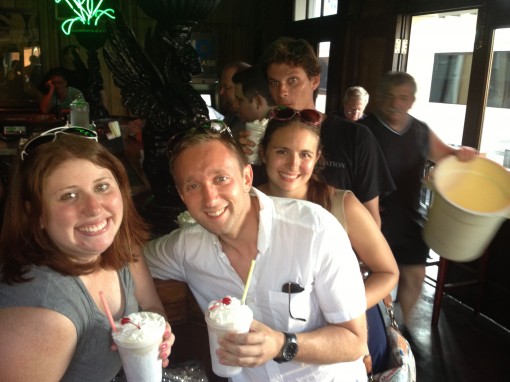 These are my people (and by "my people", I mean old queens)!  And sometimes this guy is there to buy you drinks and give you money for dancing, which I'm pretty sure makes this trip tax deductible.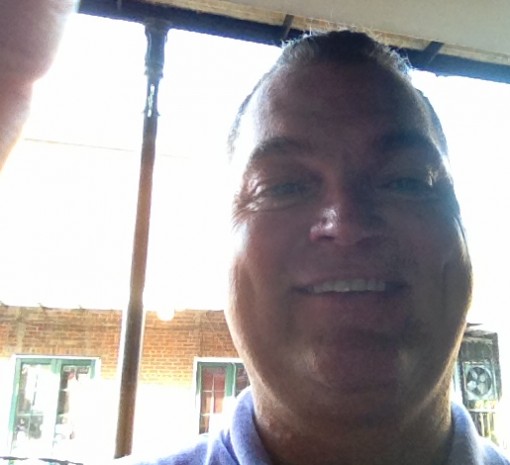 and maybe one of the most important "don'ts", no matter how much you had to drink at Good Friends, Don't say yes to mouth shots on the walk home!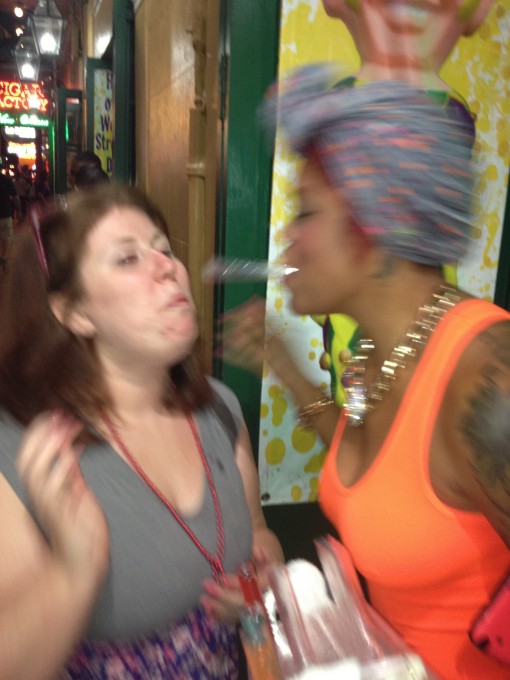 Do go to Cafe Du Monde.  I know, it's touristy, there is always a line, and they only sell fancy doughnuts.  I know all of this and I still have to go every time, and so should you!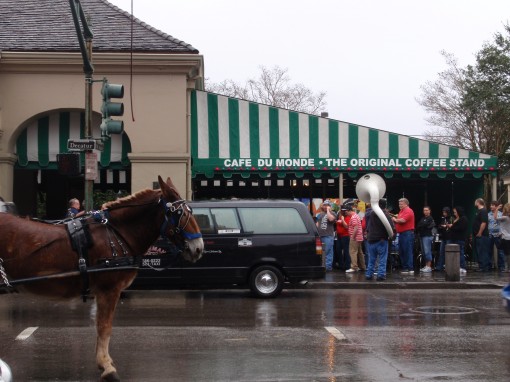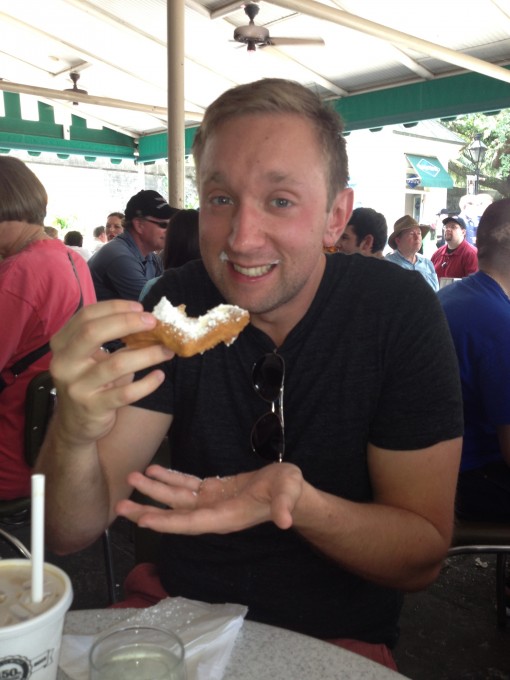 Worth it!
Do check out some voodoo history at the Voodoo Museum.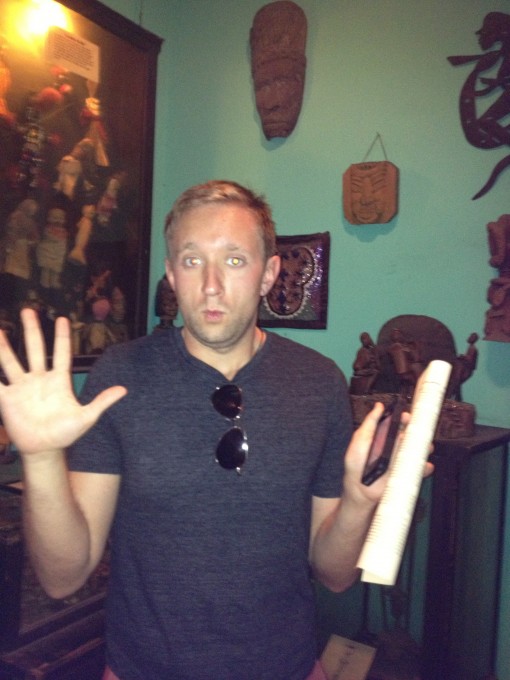 It's not terribly well organized, but it's full of wacky voodoo stuff and largely unsupervised.  Plus, it's only $5 to get in if you mention the discount on the website!
Just Don't desecrate anything while you're there.  That's a great way to contract a voodoo curse.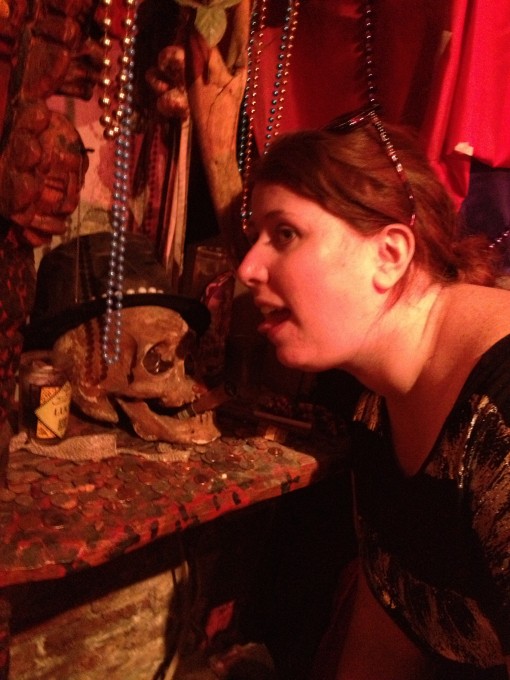 Do head to the cemetery and perform some voodoo rituals of your own.
I mean, where else are you going to get the opportunity? Just don't forget to return that lady's pen, she look super concerned!
Don't be ashamed to be a tourist!  Live it up.
Do buy silly masks and drink hurricane's at Pat O'Brien's.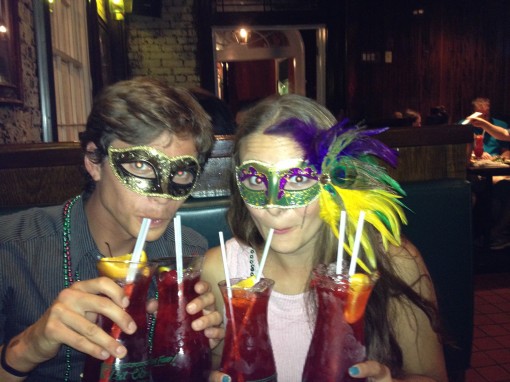 Don't ride a street car.  They're grosser than you'd want them to be.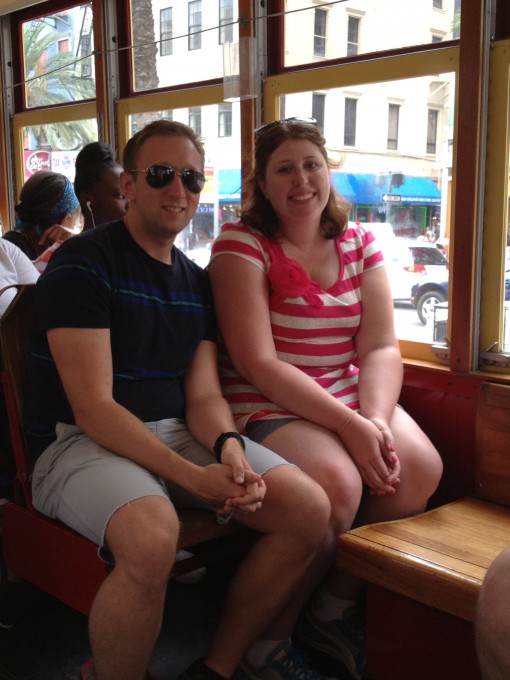 It's less Tennessee Williams, and more open mouth coughing on the back of your neck.
Do unapologetically eat all of the greasy terrible for you delicious New Orleans foods.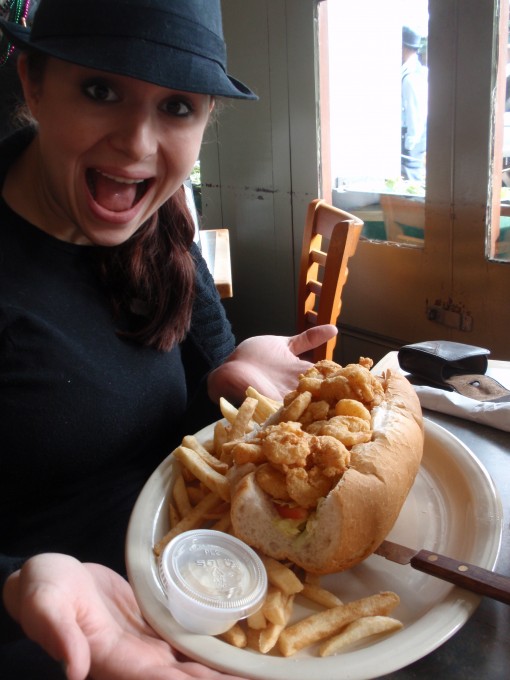 but Don't try to prolong the experience by ordering the same foods at the airport bar.  It's not actually the same.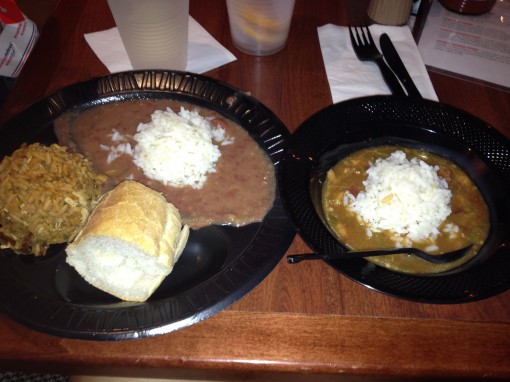 So there you have it, a recipe for guaranteed fun in New Orleans! (Not that you need it.  I'm pretty sure no one has ever had a bad time in Nola)