The term "Hollywood of the South" has a little competition, but Louisiana certainly claims it (don't tell Georgia).  New Orleans has a long history in the pictures, but North Louisiana came about their "Hollywood" moniker in a uniquely opportunistic way.
Back in 2005, Hurricane Katrina devastated New Orleans and left film studios scrambling to find new locations.  Located about 5 hours to the north, Shreveport/Bossier answered the call.  They were able to step in with little notice or experience, capture the displaced film crews and make a name for themselves within the industry in the process.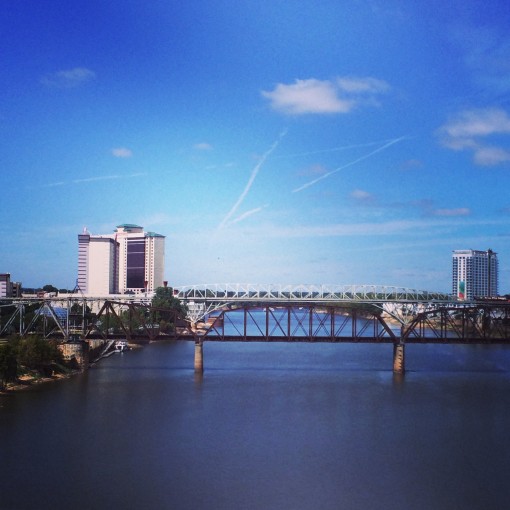 You may not have heard of Shreveport or Bossier City, but you've likely seen it on the big or small screen whether you know it or not.  Shreveport has drawn much praise from the industry for its ability and willingness to transform into various landscapes for filming purposes.  Shreveport has doubled for everywhere from Guantanamo Bay to the biblical city of Sodom and just about anywhere in between, and of course you're probably familiar with the fictional town of Bon Temps from the "True Blood" series.
The film industry comes to Louisiana for the tax incentives, but they flock to Shreveport because they will literally bend over backwards to accommodate outrageous film request, up to and including shutting down an entire freeway for a month for the filming of "Battle Los Angeles" and building the only motion picture wave making tank for "The Guardian" (though it can also be seen in Shark Night 3D).
Now that New Orleans is back on its feet, Shreveport has lost a bit of momentum in the blockbuster arena but there is still plenty of action in television, indie and smaller movie productions.  If your visiting Shreveport during filming, you may be lucky enough to score an extra spot on the Fox show "Salem".  I was not there during filming, but I did poke around on the set and get some photos courtesy of Fox.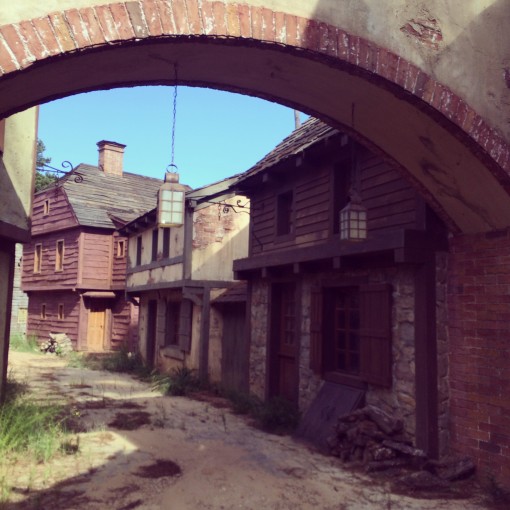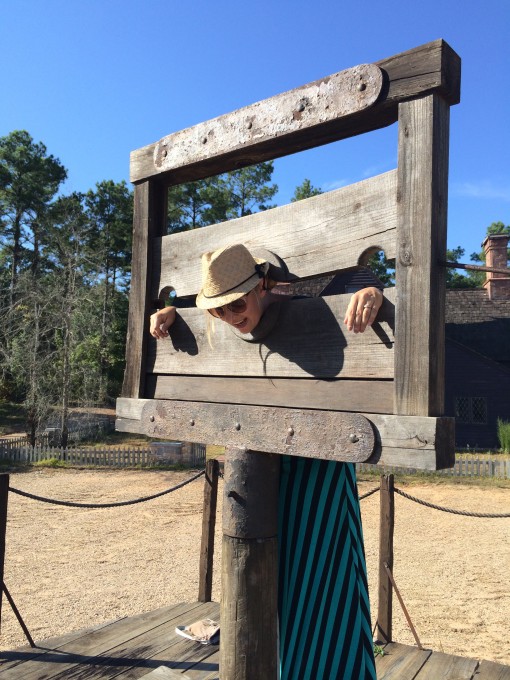 The set of "Salem" is stunning and really transports you to 17th century Massachusetts.
Shreveport and some of the outlying towns in North Louisiana feature a self-guided "film trail", where you can visit the settings of some of the famous films that have been hosted there.  In nearby Minden, LA, you'll find signs littering the street notating where various movies have been shot.  They also have an interactive element; just scan the QT code on your smart phone or device to see a clip of the movie scene that was filmed there.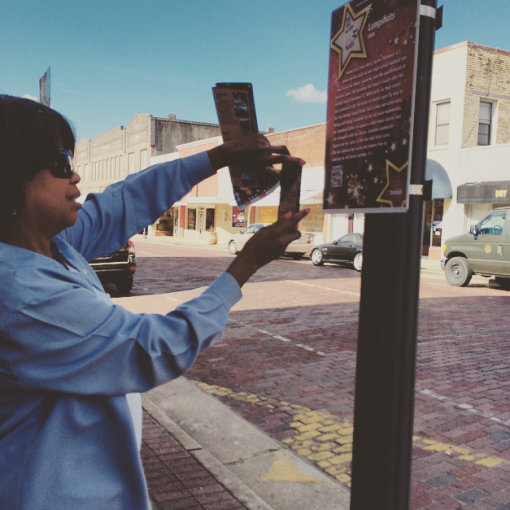 If just looking at the movies isn't enough for you, worry not.  Physical set locations are not the only movie magic you'll find in North Louisiana.  Shreveport is also on the cutting edge of digital media and animation, where you can really get in on the action.
The Digital Media Institute at Intertech is a non-profit school training the next generation of movie magic makers. DMI offers year long programs in animation, visual effects, and software development.  I don't know a ton about technology, but still had a great time touring the facility.  It's definitely not the kind of school you would expect to find in the relatively small town of Shreveport. They host occasional open houses at the facility, but you can also call to schedule a tour if you're interested.  I would certainly recommend it.  I got to play around with all sorts of expensive fancy equipment like the virtual reality Oculus RIFT, which is available for pre-order now for around $600 with a few games.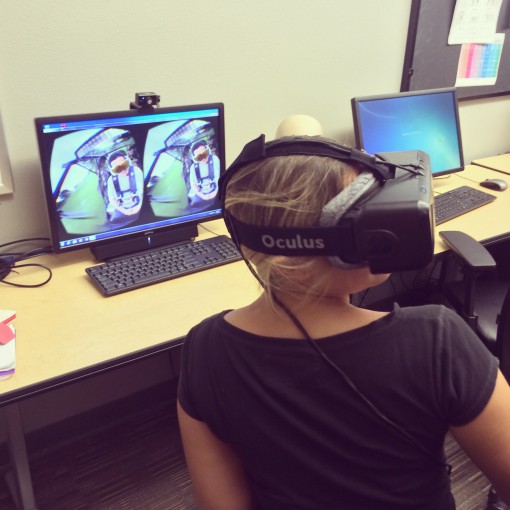 I also got a behind the scenes look at green screen animation.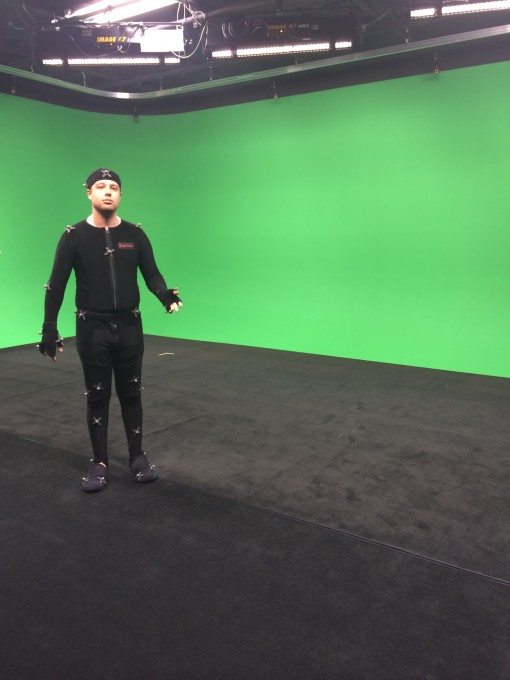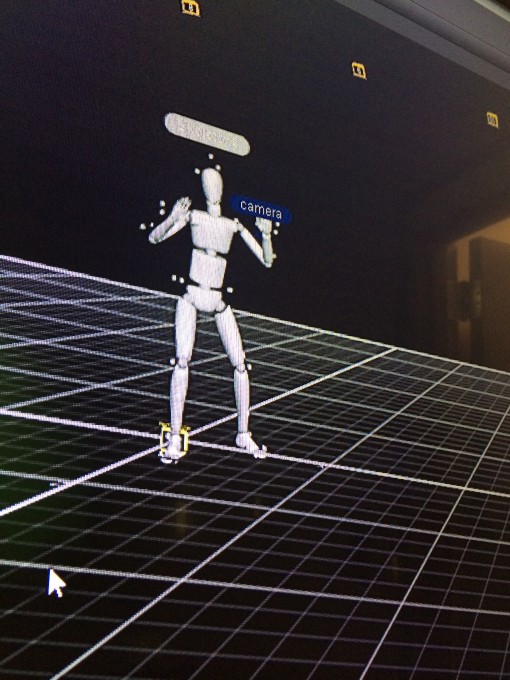 After a student completes a degree at DMI they don't necessarily need to look to far for work.  In the same building you'll find Moonbot Studios.  Film aficionados may already be familiar with this young studio from the 2012 Academy Awards, where they won an Oscar for their first ever short film, "The Fantastic Flying Books of Morris Lessmore".  Moonbot Studios has since won several more awards across the numerous fields they've dominated, such as books, video games, and apps.  Moonbot also offers open houses at time, and they are definitely worth checking out.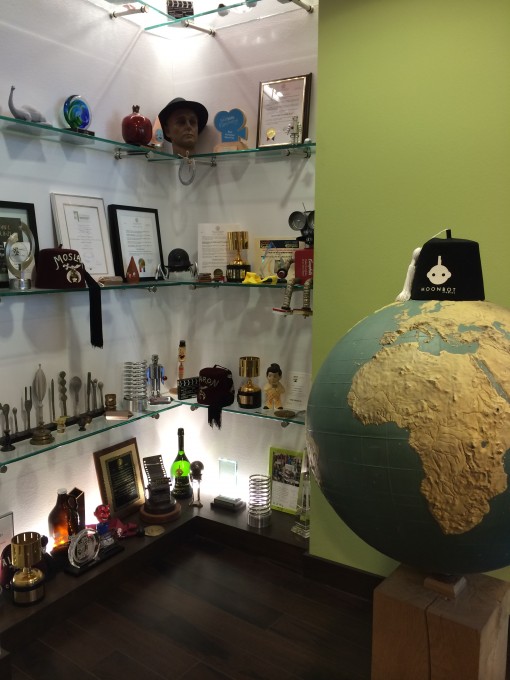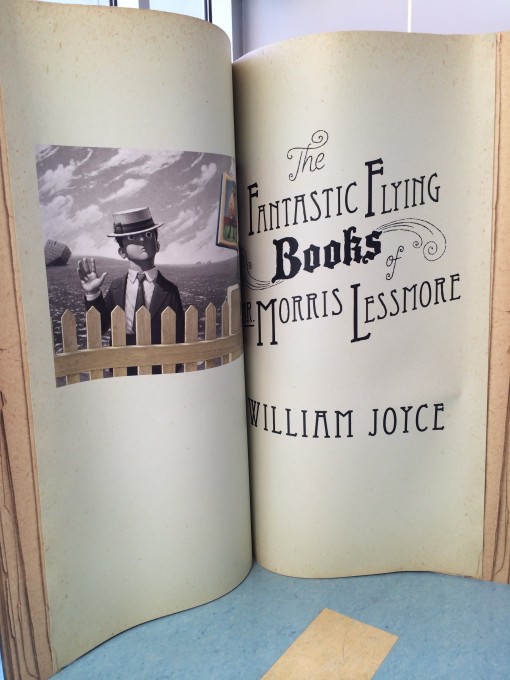 It may not be as famous as Hollywood, but Shreveport and the rest of North Louisiana is certainly on it's way.  Shreveport may even have a leg up in that you're unlikely to run into terrifying unlicensed cartoon characters trying to sell you maps of celebrity homes.
~
I would like to thank Louisiana North for graciously hosting me on this adventure, but as always, all opinions are my own.