Two and a half days anywhere is hardly enough to experience a city, but unfortunately due to my American amount of allowable time off work its all I had.  It probably a good thing though, any longer and I would have to sell a kidney to pay for my food there.  I do feel like I packed as much as possible into my Oslo weekend.
So, without further ado, how I saw Oslo in a weekend.
I arrived early and in style from Copenhagen via DFDS Seaways ferry .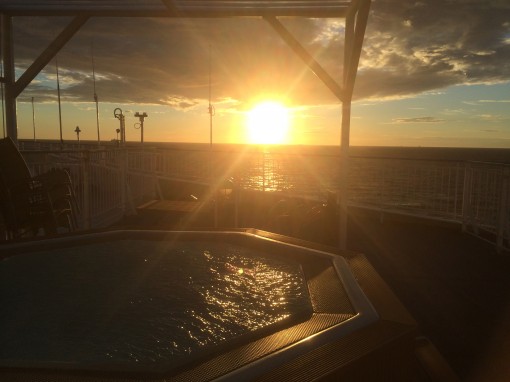 Believe it or not, I found that to be the most economical way to get from Copenhagen to Oslo.  There were slightly cheaper ways by train or plane, but this way was overnight and included accommodations, so it just made sense.  Unless you're in a real time crunch (the cruise takes 17 hours), I would highly recommend taking the ferry.
I checked into The Radisson Blu Plaza hotel.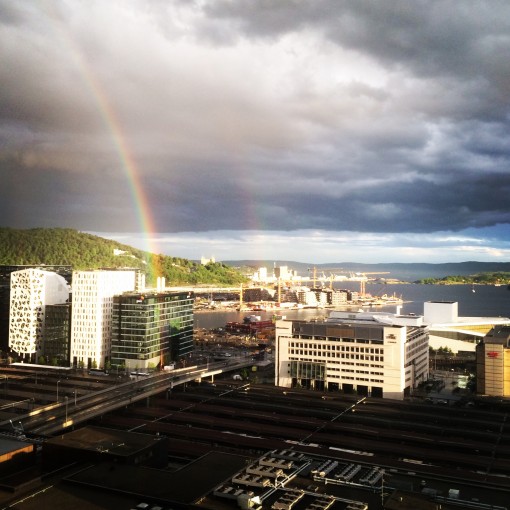 I took in the gorgeous view from our 23rd floor window,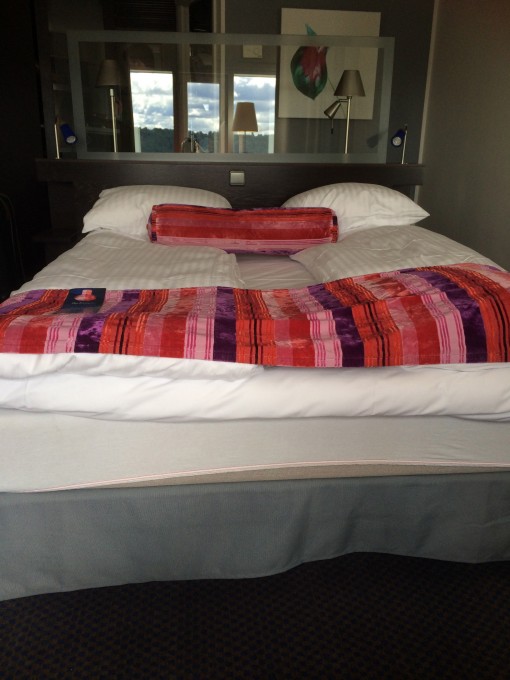 and noticed the odd way they made up beds here.  I thought it was bizarre on the ferry,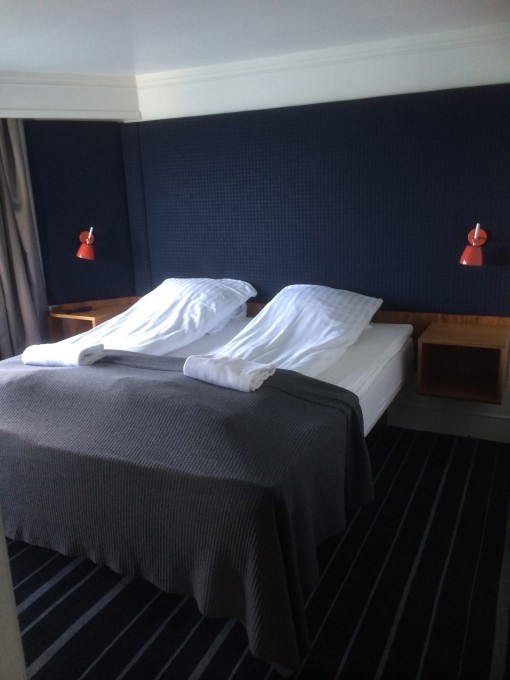 but apparently it's a Scandinavian thing.  There are two small folded comforters on a double bed.  Why does each person need their own comforter?
After settling in at the hotel, I explored the city by foot.
I found the Royal Palace,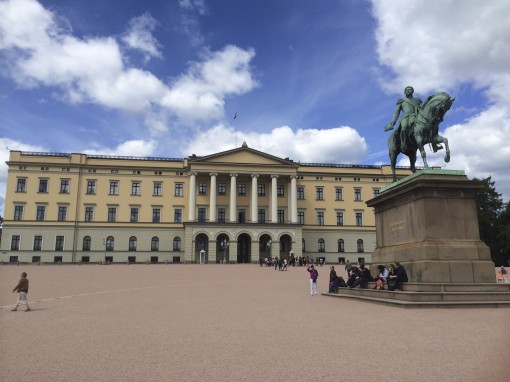 took pictures with street signs that portray my love of The Jungle Cruise and Golden Girls,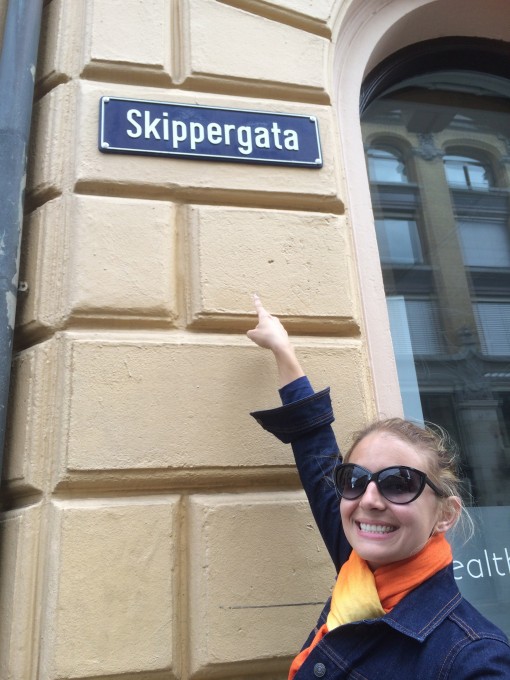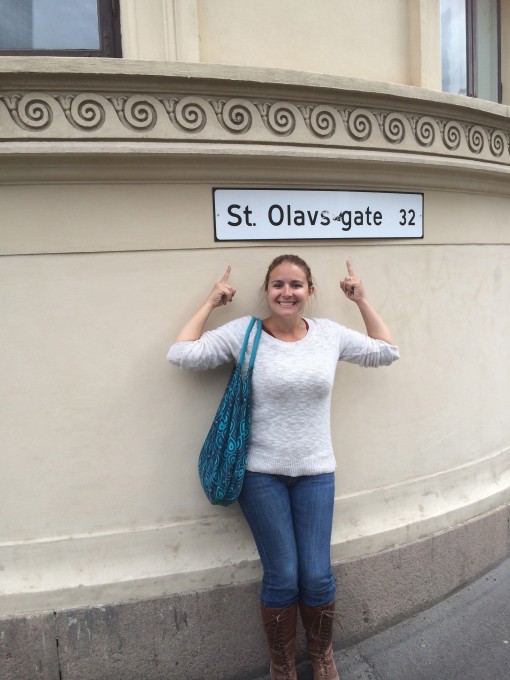 (yes, I realize it's St. Olav and not St. Olaf, but it was close enough for me)
took in some street art,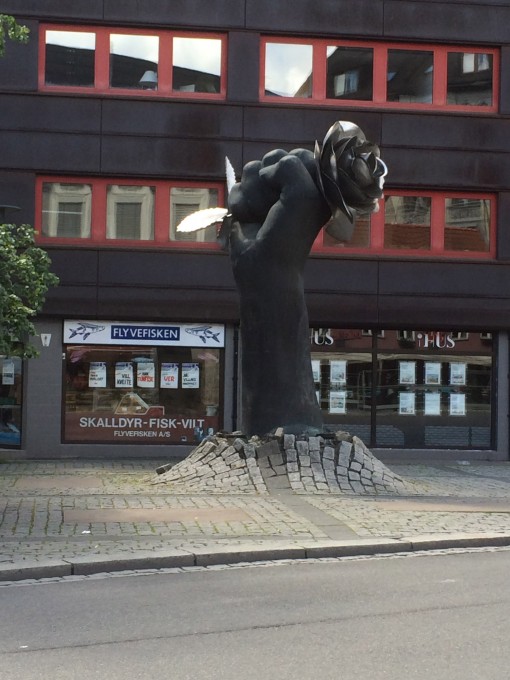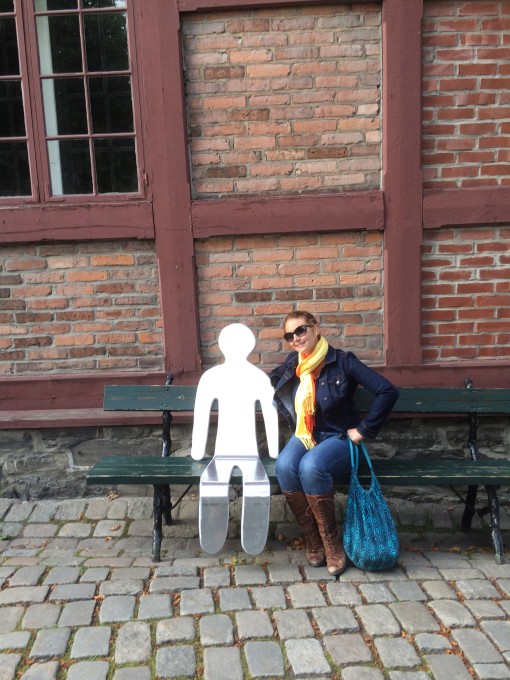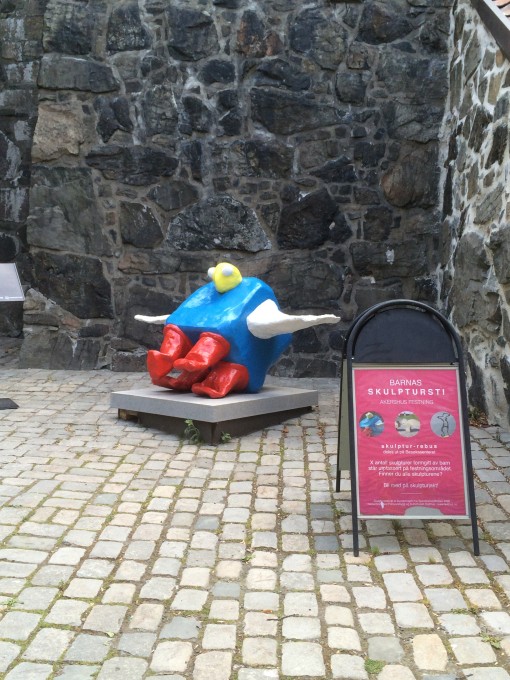 I managed to make it to the Vigeland Museum (while trying to find Vigelandsparken) just in time for them to close,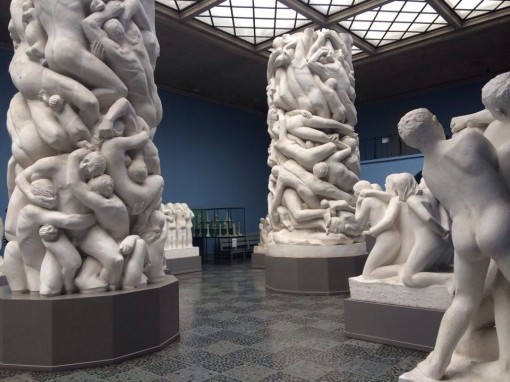 and topped it all off with a $35 burger and beer.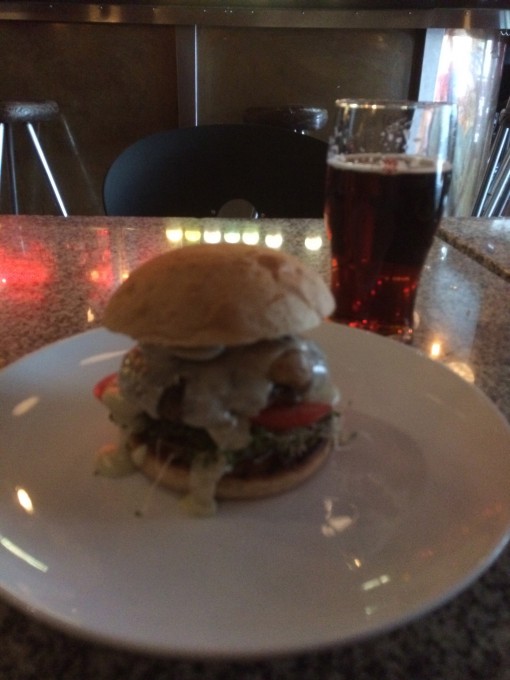 I woke up earlier than usual to take full advantage of the breakfast buffet at the hotel, after realizing how expensive it was to eat anywhere in town.  The plan was to eat enough for the whole day at breakfast.  Not the smartest, nor was I successful.  I just love eating too much.  It was still an impressive buffet however.
After consulting the free Visit Oslo guide from the lobby at breakfast, I headed to the weirdest museum I could find,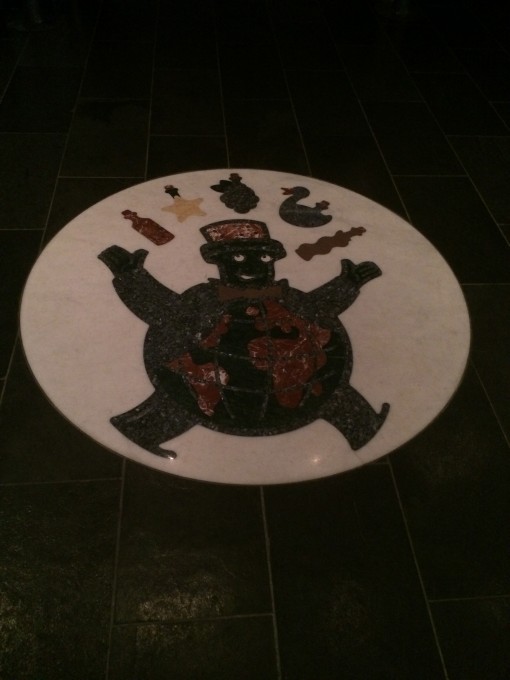 after spending most of the morning there (a morning well spent),  I still had time to take in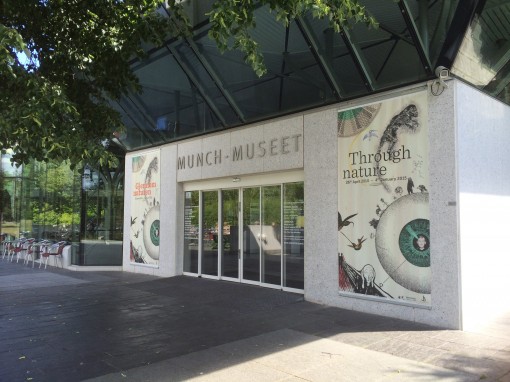 after the museums closed, and with plenty of daylight left as this was the longest day of the year, I did some more wandering.
First through, the grounds of the Munch Museum,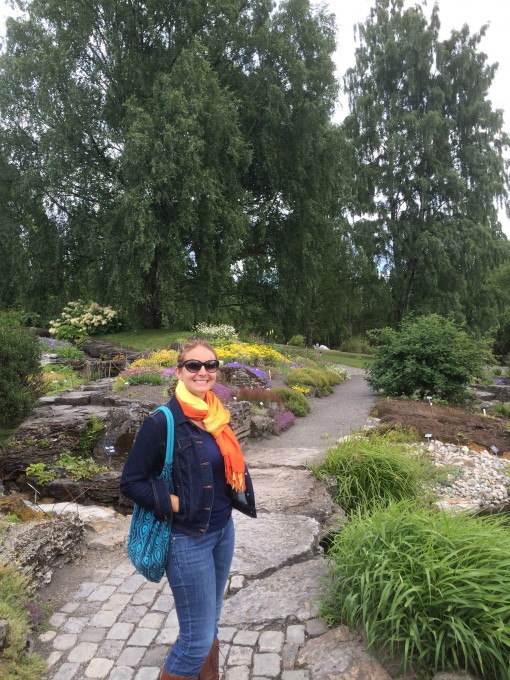 Then around the Akershus Fortress.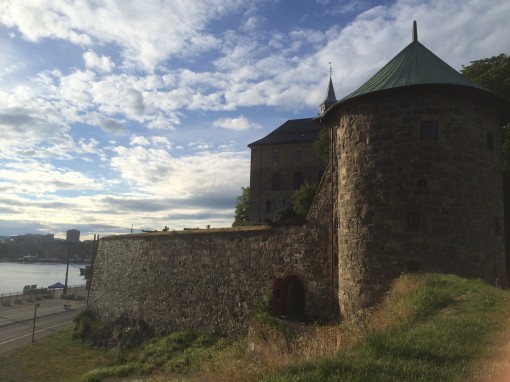 by that time breakfast had long since worn off and I headed to the cutest Norwegian restaurant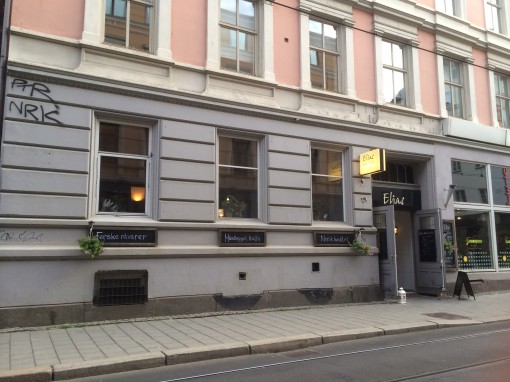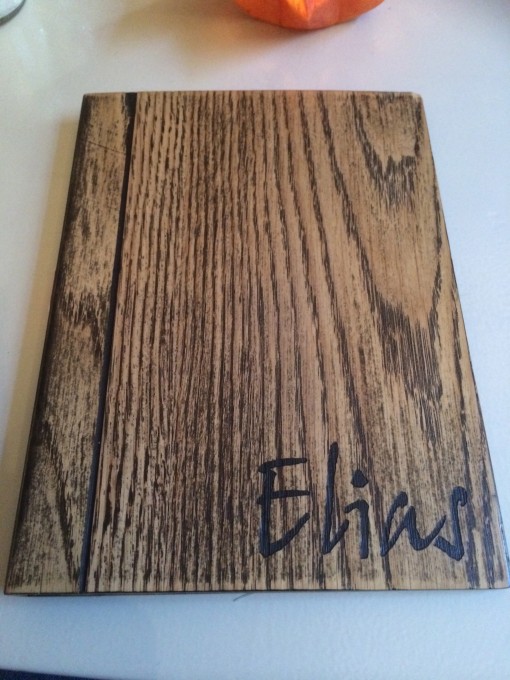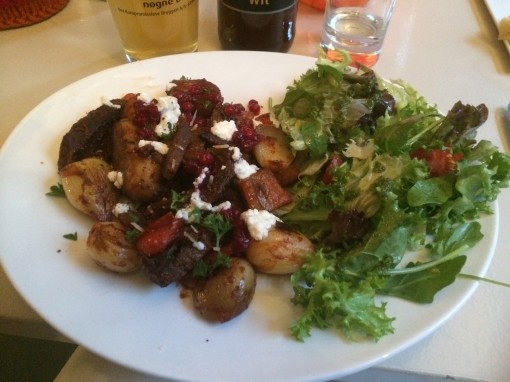 where I had my first reindeer experience and actually liked it!
After dinner, seeing as how it was the longest day off the year in the northern most place I've ever been,
I headed to the Opera House to check out the midnight sun.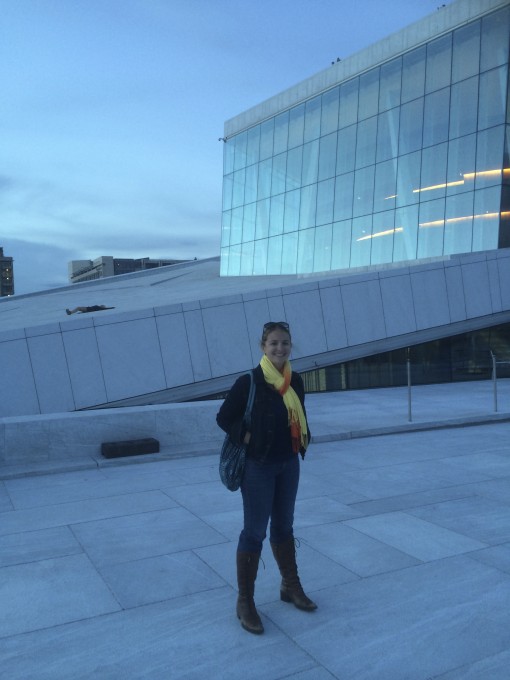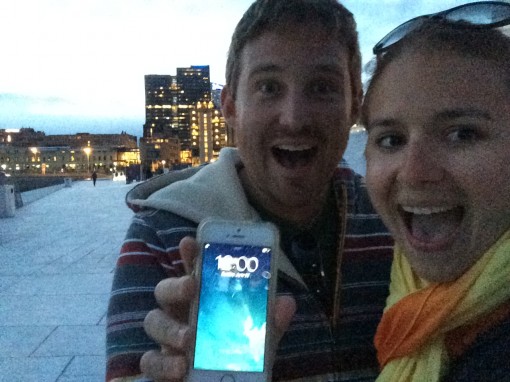 Okay, it's not far enough north for full on midnight sun, but it was still pretty dusky and I was absolutely freezing in the middle of the summer leading me to believe that I probably couldn't handle any farther north.
After the sun finally set, I checked out the night skyline view from hotel.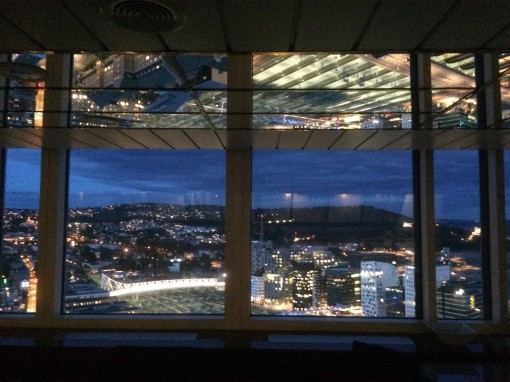 Final day in Oslo, and sadly only a half day as I had to catch the ferry back to Copenhagen for my Norwegian Air Shuttle flight the next day around 3pm.  I again woke up early to try and conquer the breakfast buffet, again to no avail.
This morning I headed to Bygdoy,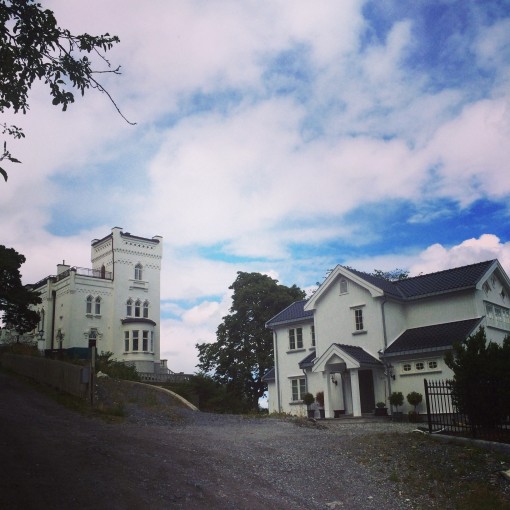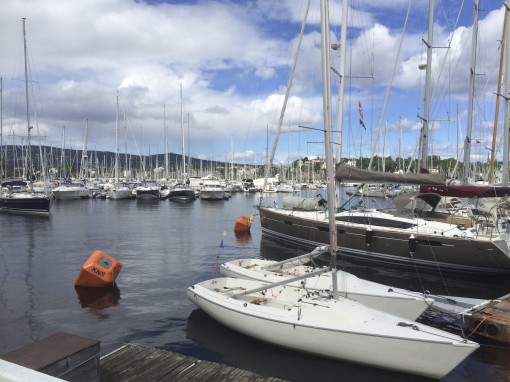 I really wish I had made it here sooner.  There was much more I wanted to explore and just didn't have time.
I got to The Fram,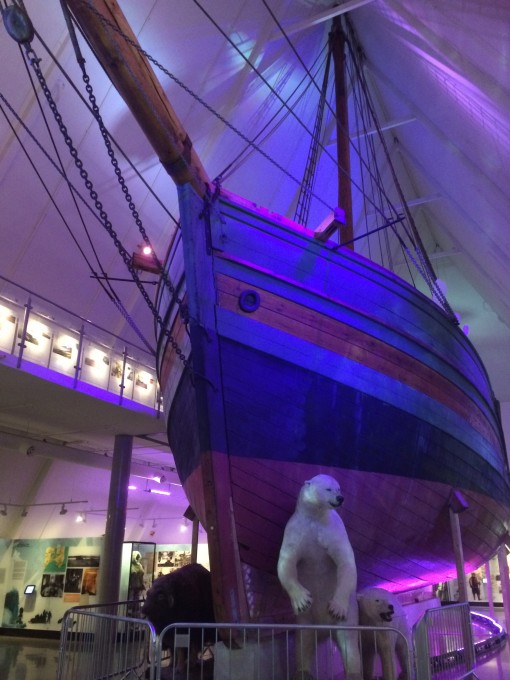 (the most disappointing "must see" I've ever seen.)
and the Viking Ship Museum.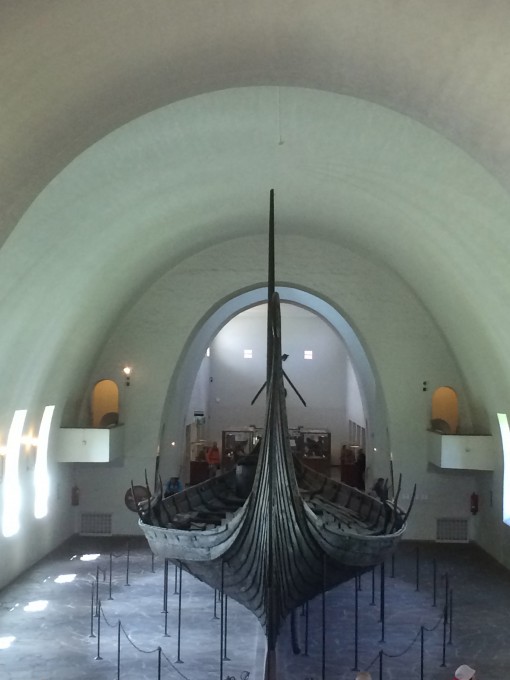 (a much more "must see")
Alas, then it was time to head to the port and catch the ferry back to Copenhagen.
I got one last view of Oslo from the boat.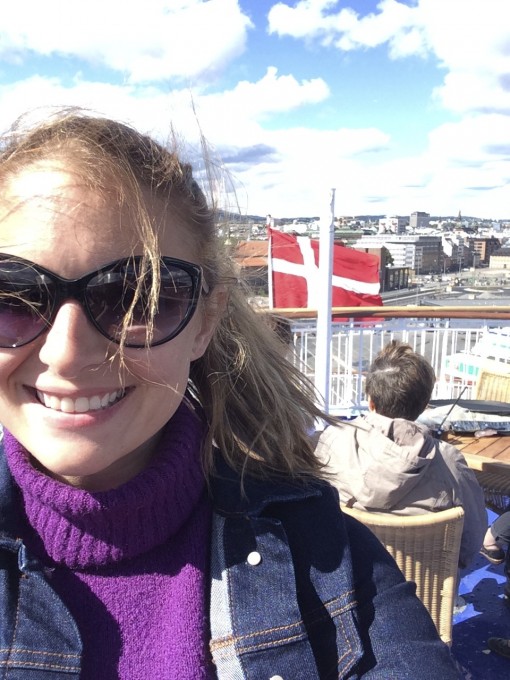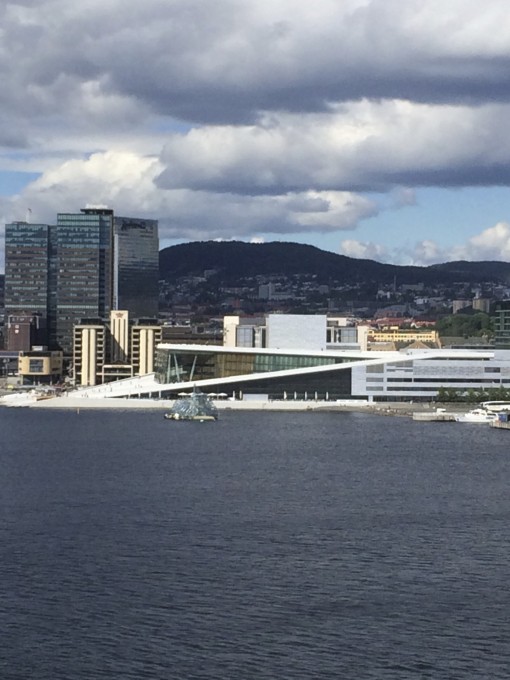 and one last look at the (almost midnight) sunset.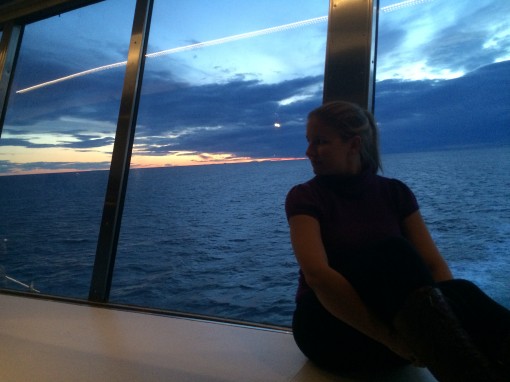 The two and a half days I spent in Oslo left me wanting more.   Of course, now that I've discovered how cheaply I can fly to Scandinavia from here, I'm sure I'll be back!
Save