I was recently notified by the lovely Marti Ingram at Down The Wrabbit Hole that I was nominated for their Destination Memory Lane Blogging Challenge.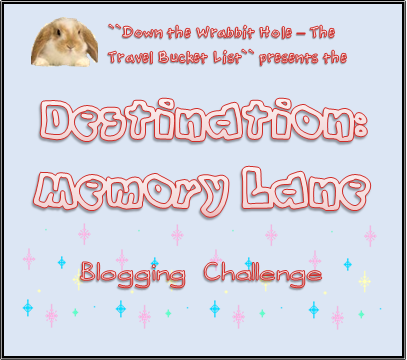 The concept is pretty cool.  Travel bloggers write about amazing, frustrating, funny, sad, helpful, kooky experiences all the time.  Destination Memory Lane gives us a chance to narrow it down to a few gems.
So, here are the rule:
1)  Introduce your "Destination: Memory Lane" post with a summary of the blogging challenge's purpose.  You may copy the summary here or create your own.
2)  Repost the "Destination: Memory Lane" Blogging Challenge banner.
3) List the titles of FIVE cherished travel blog posts in your new blog post.  Provide internal links to those posts for your readers so that if they want, they can explore the stories fully.
4)  Summarize the main idea of each story in five sentences or less. Keep it short and sweet, but enticing!
5)  Nominate FIVE other travel bloggers to participate in this challenge.  Choose people you'd like to get to know a little better.  (And don't forget to let them know you've nominated them!)
*It is also good netiquette to link back to the person who nominated you.  Let's create a supportive network for one another!
Here it goes, my top 5 travel memories as told through my blog posts.
1.) That time I was kidnapped in Arusha– okay, so it wasn't a full out kidnapping, but I was taken to a location against my will and not allowed to leave until I paid my captor.  A fine introduction to African culture.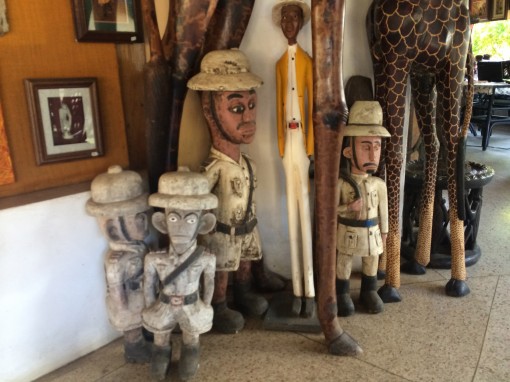 2.) My Oliver Hardy Adventures in Georgia– The first trip I went on after starting my blog was to Harlem, GA for the annual Oliver Hardy Festival.  It was one of the weirder events I've been too and was one of my first "on location" blog posts.  So, it holds a special place in my heart.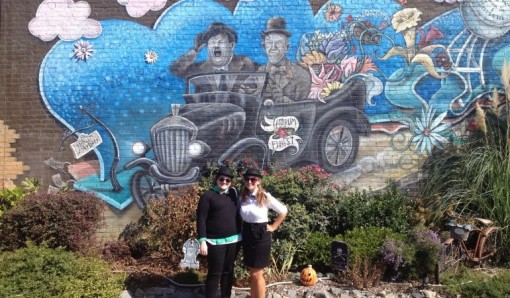 3.) A psychic potluck– Attending Sunday services at a spiritualist camp was certainly interesting.  Free readings and donation only pot luck brunch can't be beat.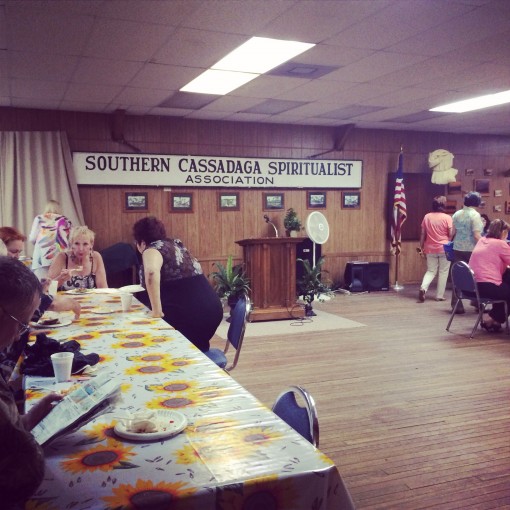 4.) The time a seagull stole my lunch at Brighton Beach– Not exactly what I imagined for my summer beach day, but funny none the less.  Chilly, foggy, and left hungry, it was a really English vacation.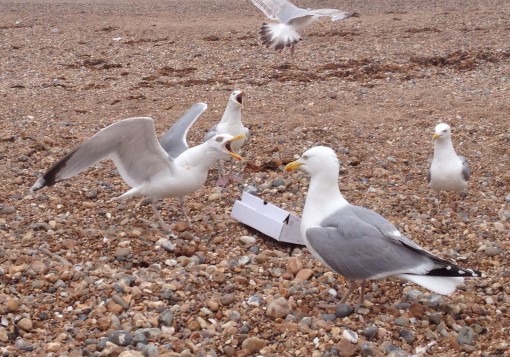 5.) The worst flight in the history of bad flights (Relax Malaysian Air stock holders, it's a exageration), on US Airways on Christmas.- I was miserable at the time but it's funny to look back on it now.  A heartwarming holiday tale.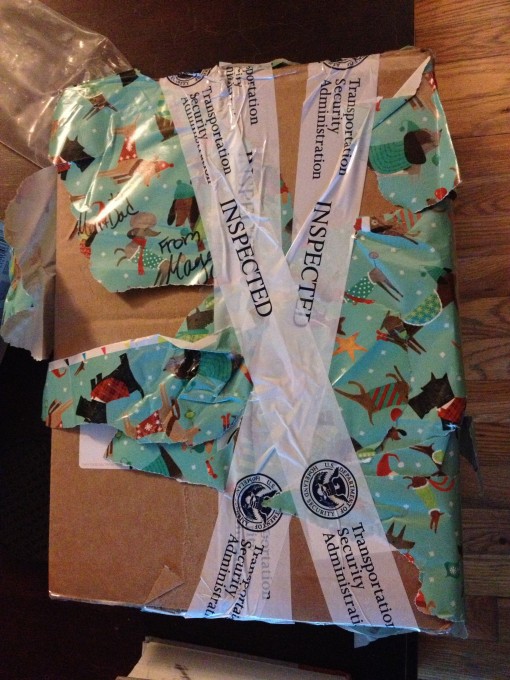 So there you have it.  I've only been blogging a short time, not even a year yet and it was still hard to pick just 5.  Hope you enjoy my best and worst (but still favorite) travel memories.
Now I will pass the challenge onto these 5 terrific travelers.
I can't wait to read everyone else travel memories.
Save