Continuing my cheap U.K. theme, I wanted to talk about the one weird side trip I made while in London.  I went to Brighton for a visit to the beach.  Apparently I picked an inopportune time to go, because a quick google search for information yields gorgeous pictures of clear skies over a sun soaked beach.  However, when I went it looked like this,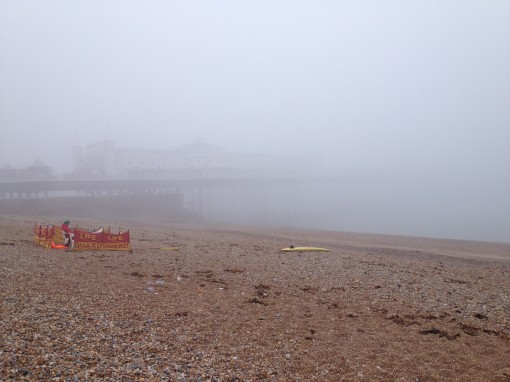 Lovely right?  This would be a really horrible day at the beach for a lot of people, but I was pretty excited.  Being a Florida girl, I know I can go home to sun and sand.  So, I found this English excuse for a beach somewhat amusing.
This is what the lifeguards wear!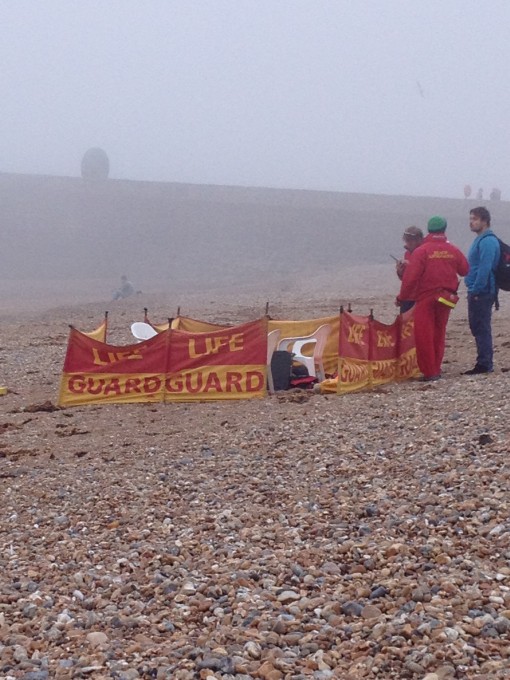 I'd like to remind everyone that this was in late June!  Ridiculous!
Of course, the primary attraction is the pier.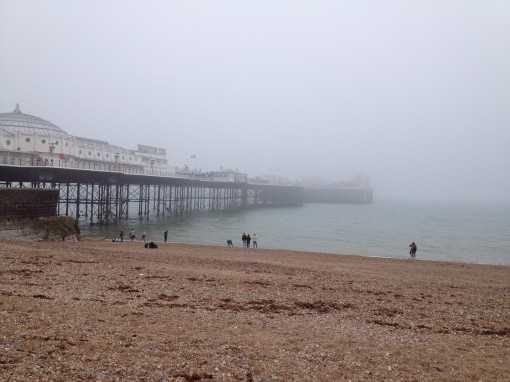 Part arcade, part grimy carnival, the Brighton Pier is full of flashing lights, fair foods, and carnival rides that may kill you.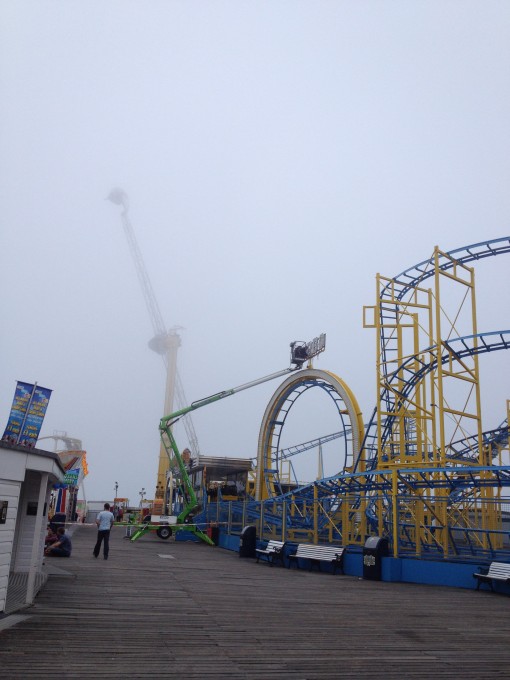 I narrowly escaped having to ride that tall guy in the back (the ride, to clarify), due to a totally shocking mechanical error right before I was set to board.
Perhaps it was the fog, or the fact that there were maybe 10 other people in the entire town that day (hard to fathom on a such a gorgeous summer day!), but the whole place had a bit of an eerie haunted house vibe.
My entire trip I was set on experiencing "Englishy" things.  What do the English do on incredibly foggy beach days.  They eat fish and chip on the beach and drink rum from the bottle, or so I'm told.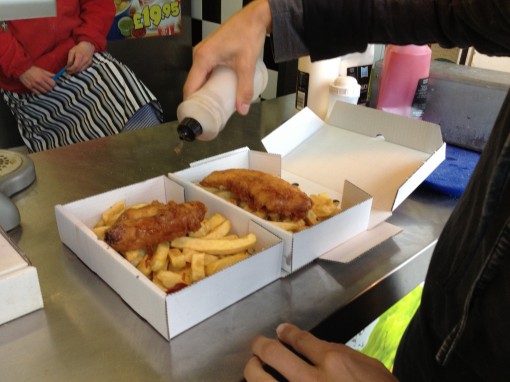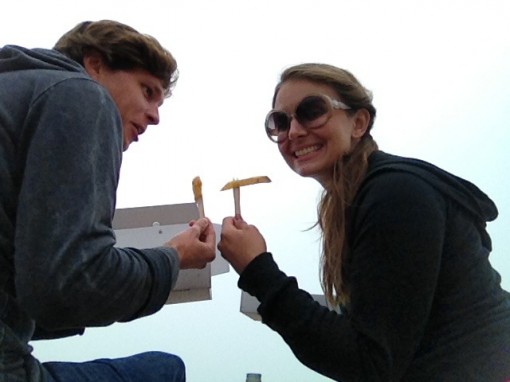 That was all going pretty well until these guys had other ideas.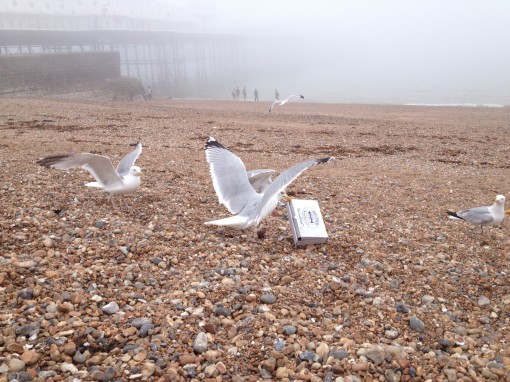 Turns out English seagulls are not any more polite than their American counterparts, so that settles that age old debate.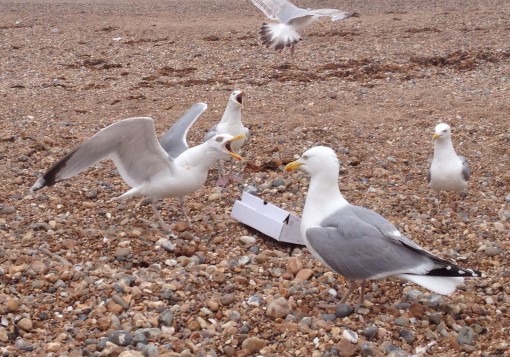 Just terrifying.  Needless to say, they wanted the fish and chips just a little more than we did.  In American beach fashion we had a rum lunch.
At least we got to take the requisite beach photo.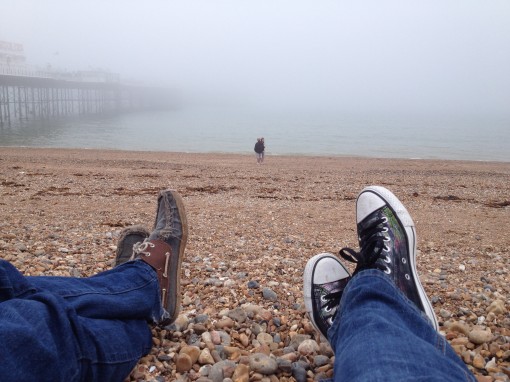 I also won a tiny slinky in the arcade. So, a cloudy day at the beach wasn't a total bust!  In fact, I kinda love it.  England, you're doing beaches wrong!
Save