I know, I know… animal tourism is a touchy subject, but I've seen Jessica's adorable face on T.V. and I needed to get my lips on that hippo.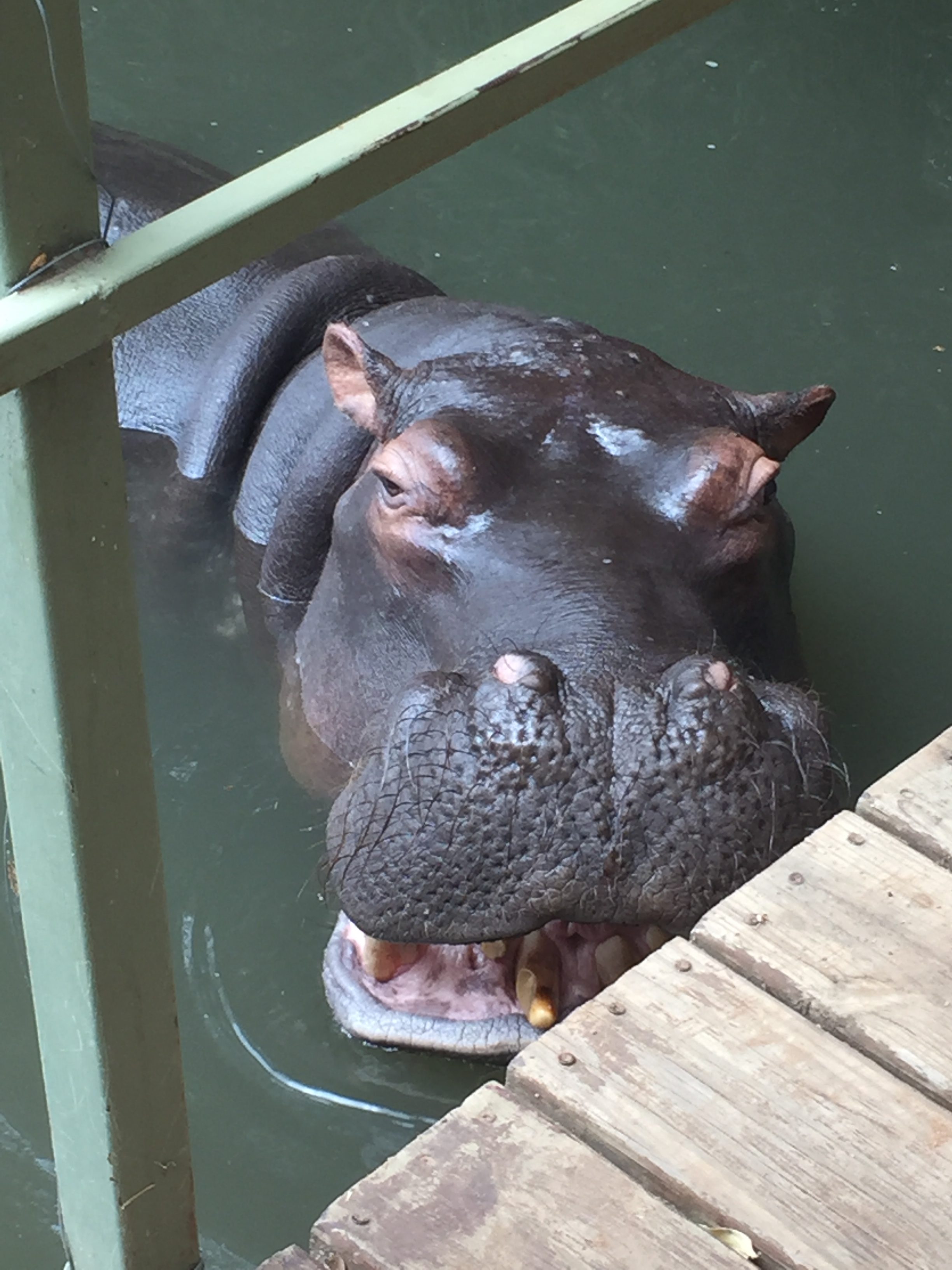 Hippos are dangerous animals and actually account for the most deaths of any African land animal.  Jessica is different, though.  This adorable lady was found by a couple near Hoedspruit, South Africa after she had been born prematurely during storm.  Weighing only 35lbs (not very much for a newborn hippo) and with no mother in sight, the couple raised this hippo in their home.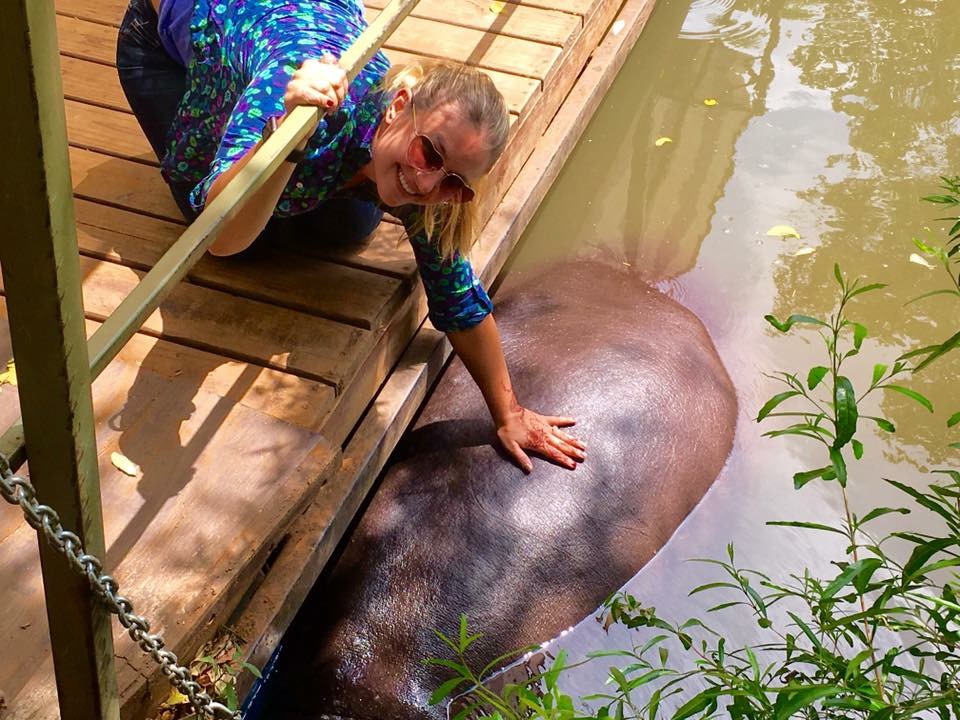 Jessica quickly grew to a regular hippo size, which is far too large for your average human house.  She now lives in the river behind the house and stops by to visit tourists every day for tea and potatoes, and occasionally to sleep in the garage.  She also apparently scares away crocs so her human mom can swim.  South Africa's a wild place.
The unique thing about Jessica the Hippo that sets her apart from similar animal attractions is that she can come and go as she pleases.   There are no cages or circus tricks.  Jessica spends most of her day out doing hippo stuff with other hippos, and then like any self respecting woman, come around when she knows people will put potatoes in her mouth.  We can all relate.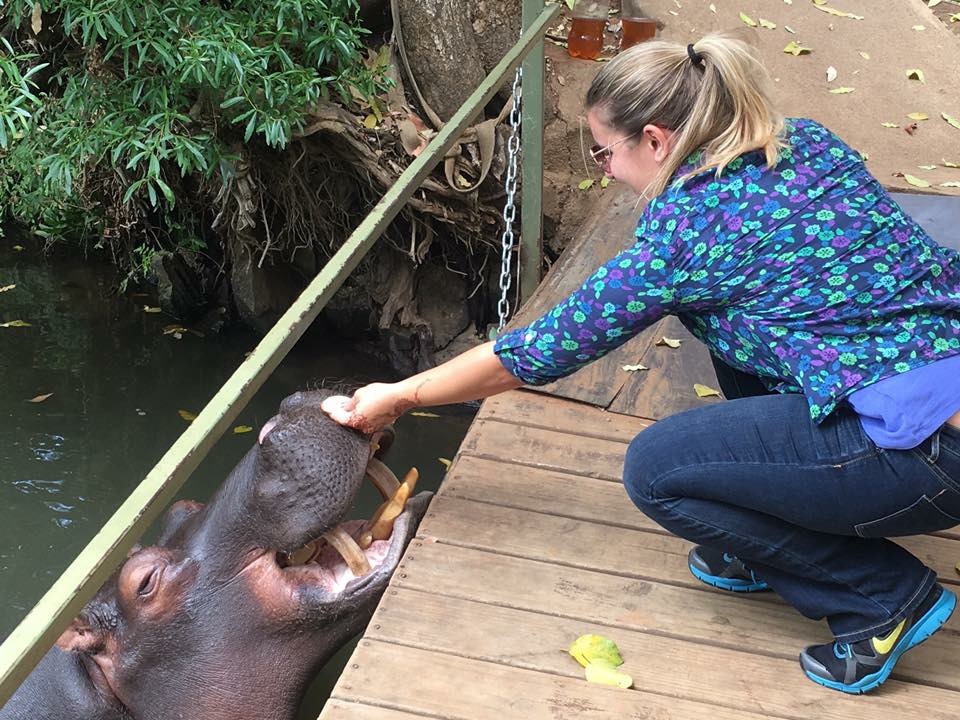 I arrived to visit Jessica just before noon (during her regular visiting hours)  for about 75 Rand ($5 usd)
After a short video and Q&A with Jessica's adopted parents, its time for the main event.  Visiting hours are limited to encourage her to have as much time to be a regular hippo as possible, but she comes eagerly and hops right up on the dock for cuddles.  Jessica does seem to genuinely enjoy the attention.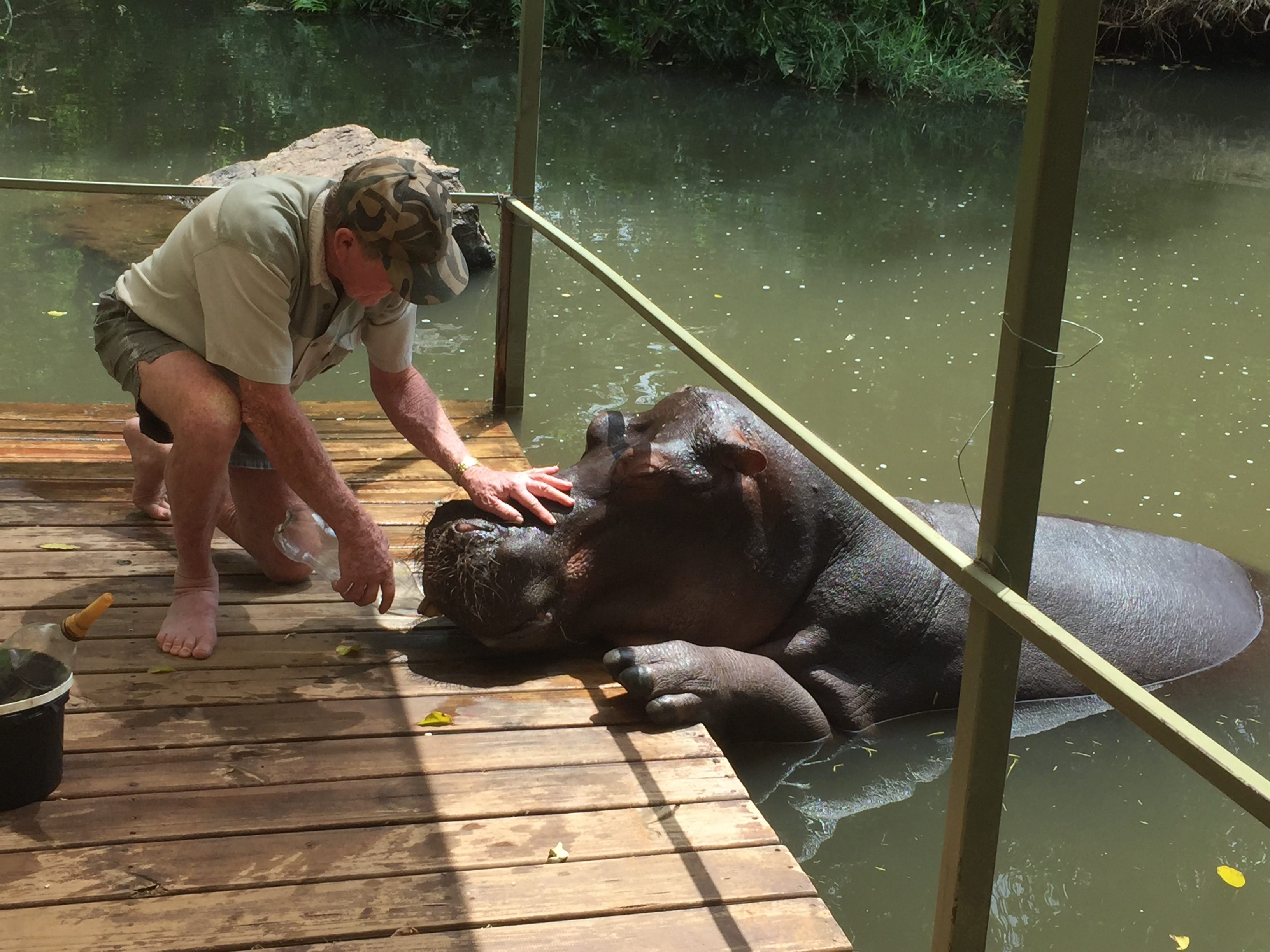 My group was only about 5 people who all took turns feeding Jessica potatoes, giving her weak tea out of a bottle, and posing for pictures.  Jessica allowed us to pet her nose, which is a pretty unique experience, but only the women are allowed to kiss her.  Apparently she doesn't like it when men kiss her.  I feel like there is more of a story there than I got, but the world may never know.  We all probably would have heard about it if it were fatal right?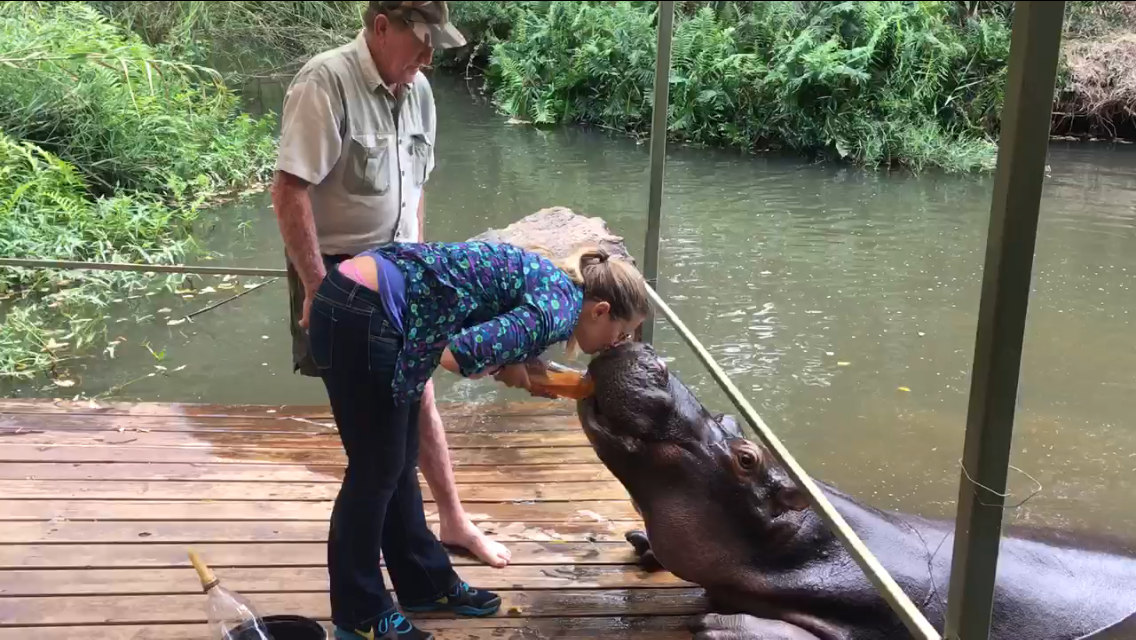 Visiting Jessica is an incredible experience.  I mean, how often do you get up close and personal with such an incredible creature?  I found it irresistible, and had a great time, but it did leave me with mixed feelings.  At the end of the day, Jessica is still a wild hippo and that seems like an accident waiting to happen.  Many have speculated what could happen if Jess gets pregnant and her "mamma hippo" instincts take over.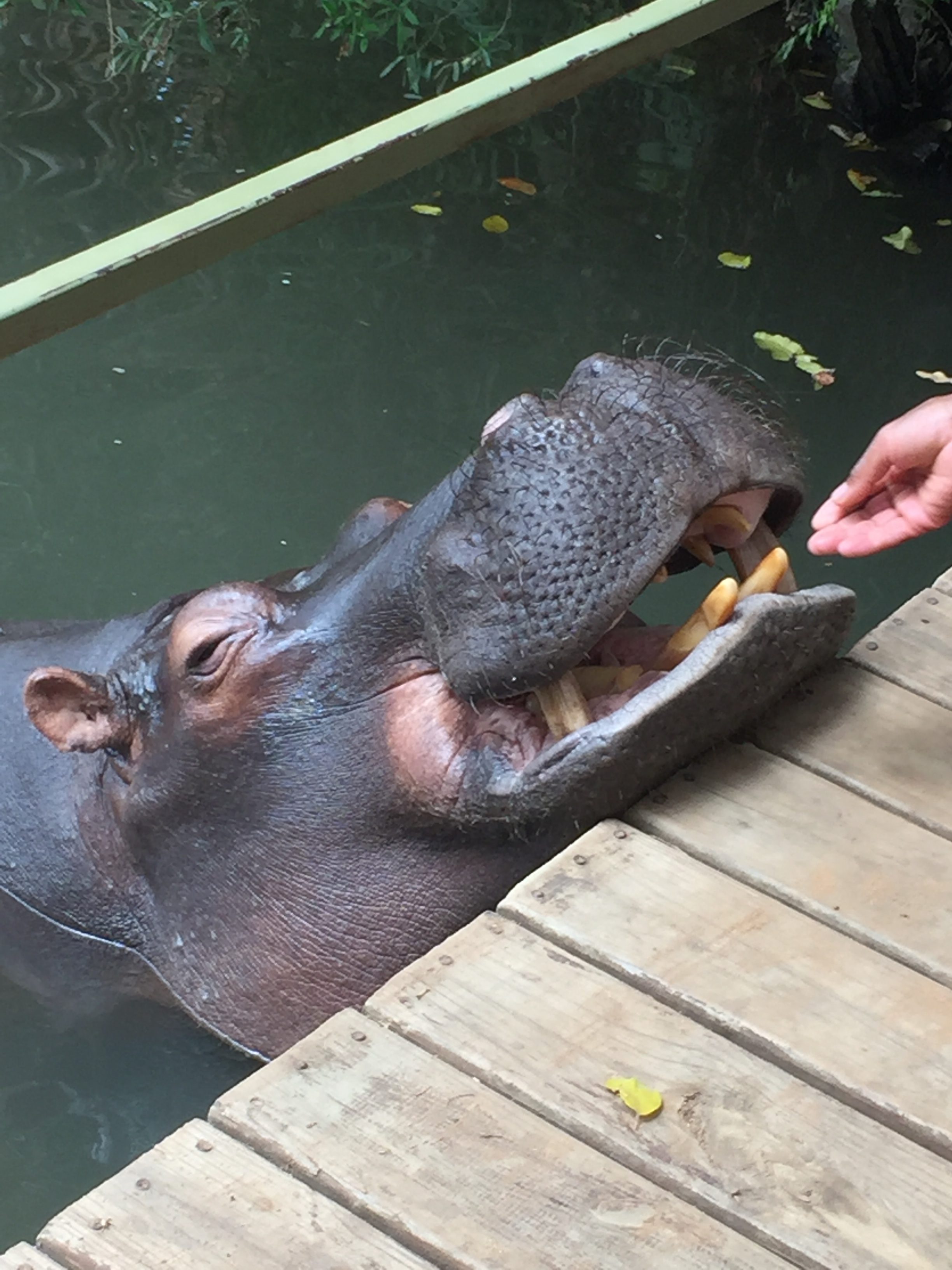 Some day Jessica might snap and maul everyone, but today was not that day!  I've always been a risk taker and this one was totally worth it (especially for $5).  I mean, look at that face!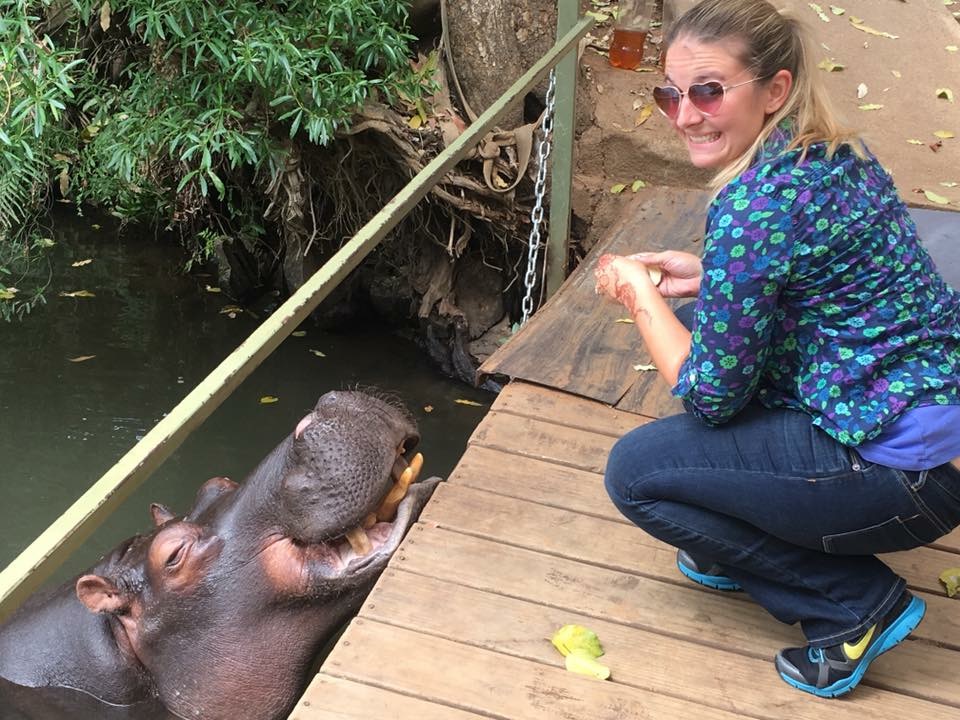 Save
Save
Save
Save
Save
Save