I have written a few hotel reviews before, and usually it's in return for compensation of some form, usually a free or discounted stay.  It's a huge perk of a job that otherwise doesn't pay too well (between you and me, I'm very poor and you should feel sorry for me).  This hotel however, did not compensate me in any way or even know I was there.  Of course, I'm always completely honest in my reviews regardless of compensation, but the Moditlo River Lodge was so great that I felt the need to work for free to share it with you gorgeous folks.  That and I got such an amazing deal on the hotel that I sort of felt like a robbed them.
The Moditlo River Lodge is seriously one of my very favorite hotels that I've ever stayed at.  It's the perfect level of luxury with out any of the stuffiness.  No matter how nice, I'm not a bit "stay at the resort" person.  I need to go explore.  This is perhaps the first resort I've stayed at for more than a night without feeling the need to leave resort property, a quick look at this resort and you'll see why, and it's not just that the property is full of adorable lions.
The Rooms;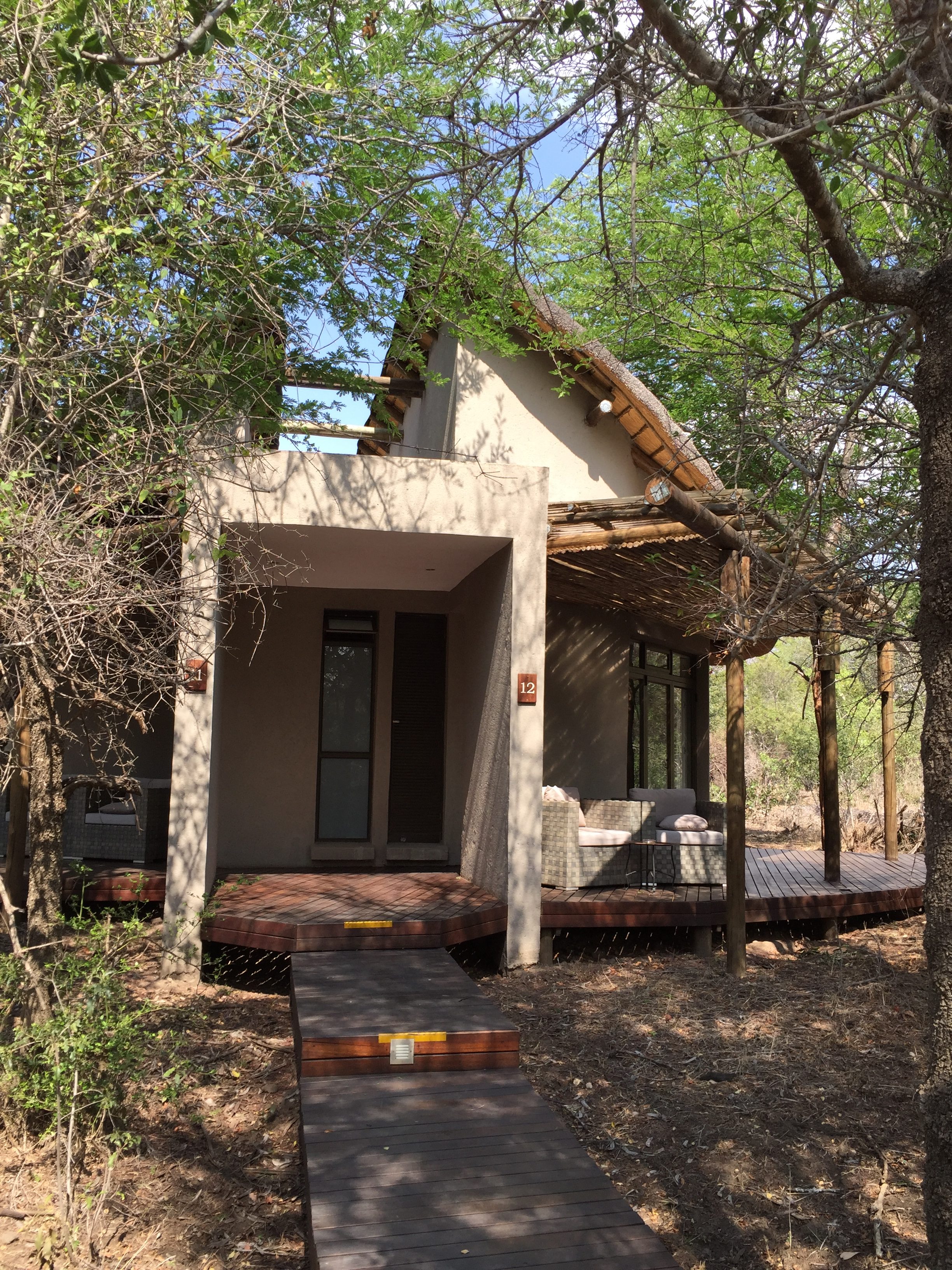 The 16 rooms are separated into 8 villas set in the bush surrounded by African wildlife.  Once inside, the rooms are impeccably decorated with exotic prints and windows open to the bush.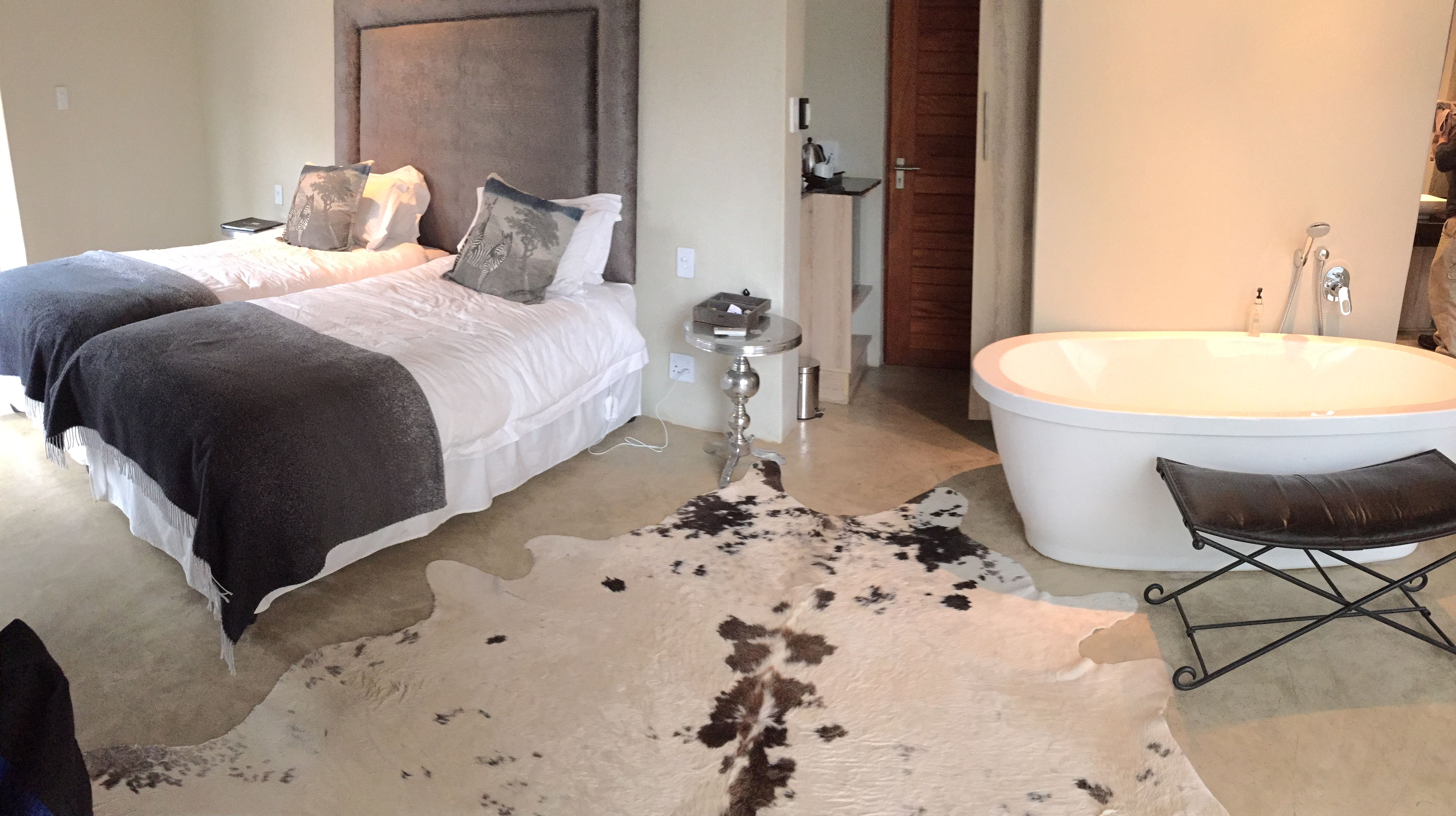 Even the shower is made of glass, so you can shower in front of a warthog if that's your thing.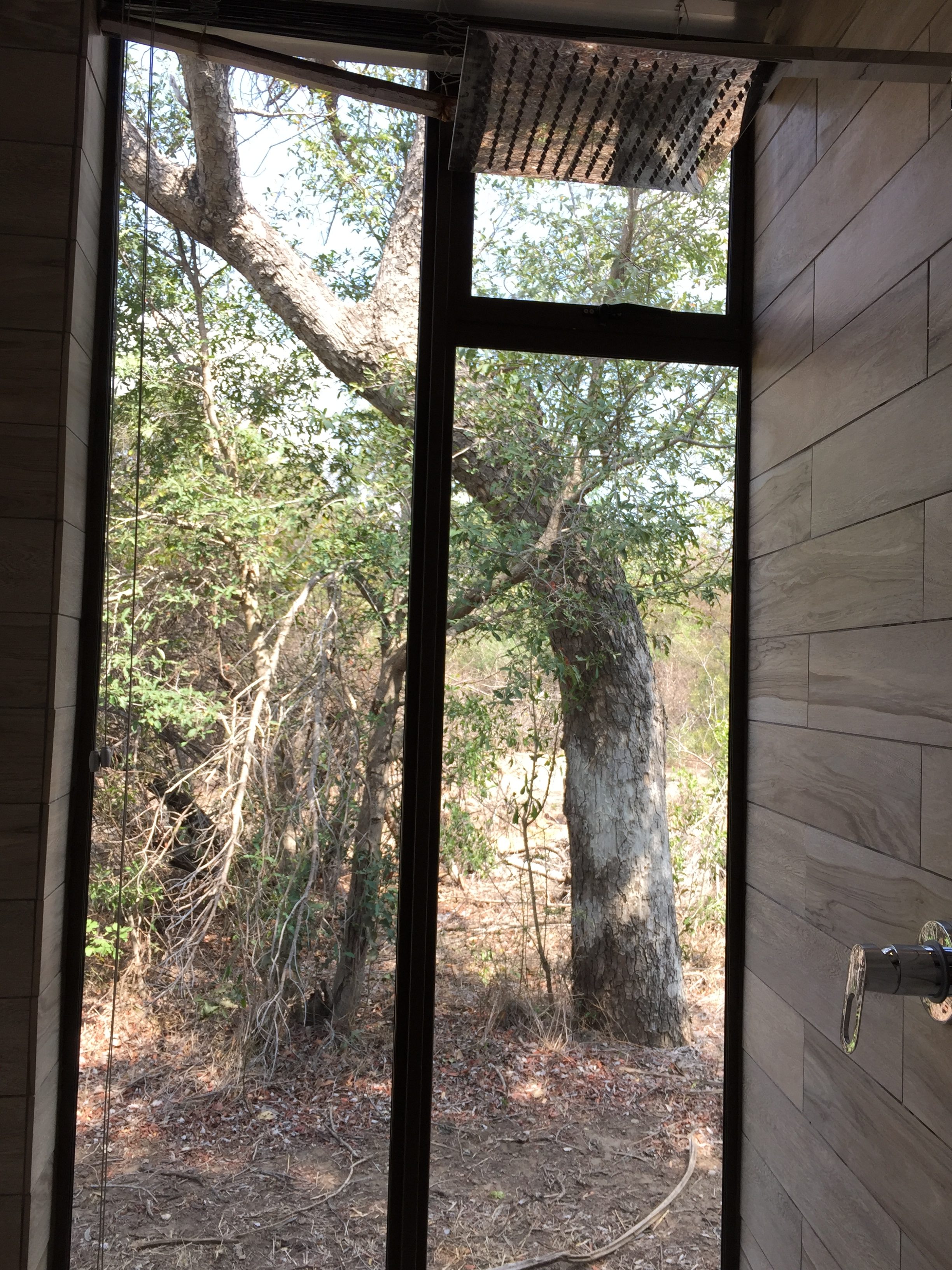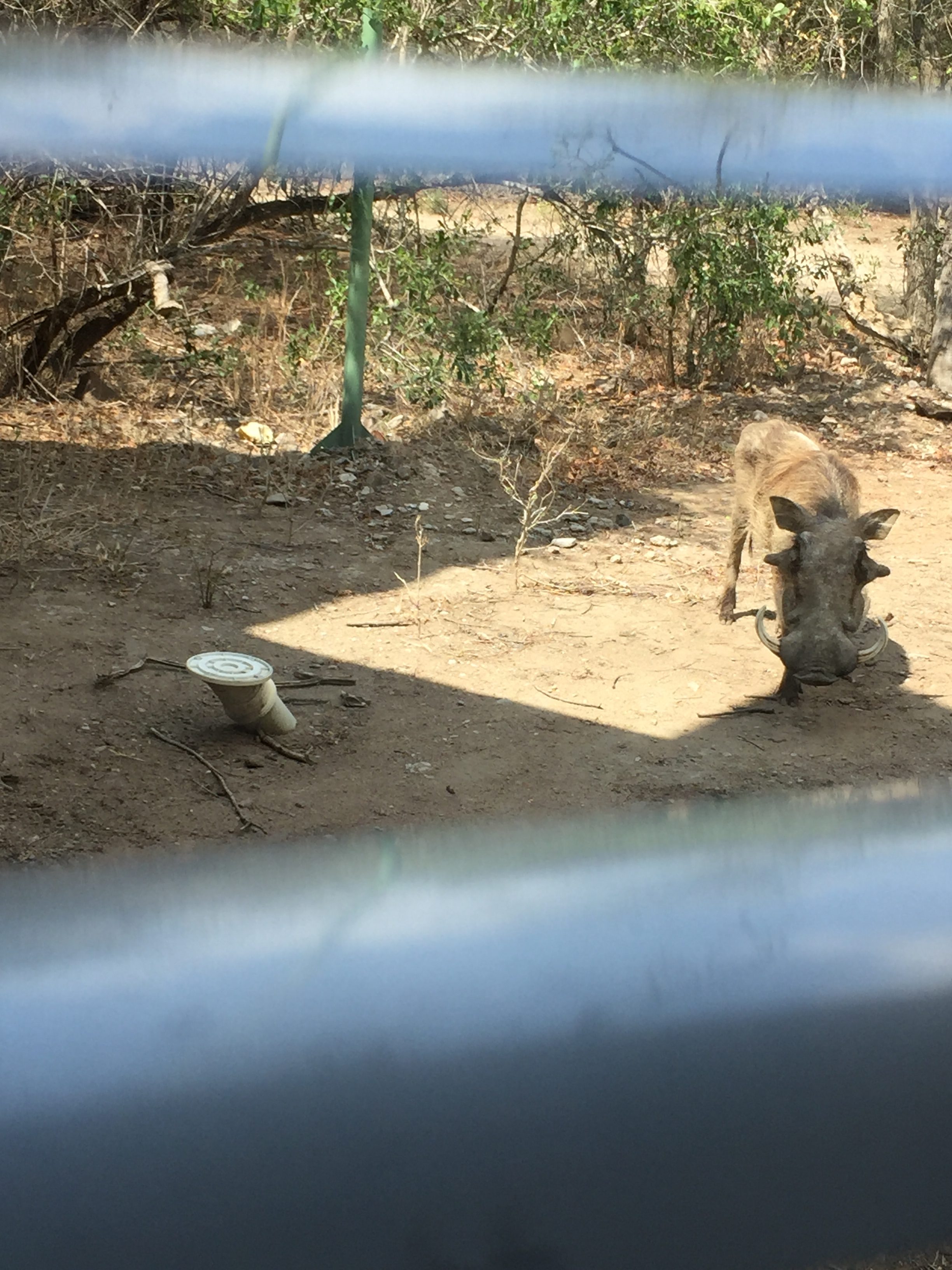 While I was there I saw warthogs, baboons, and several varieties of deer/gazelle things (nyala maybe?  See, I learned stuff) but the big 5 can be found in the area.  In fact, after dark getting back to the rooms requires an escort in case of leopards or lions!  I didn't see any near the room, but I could hear the lions close by one night.
The Food;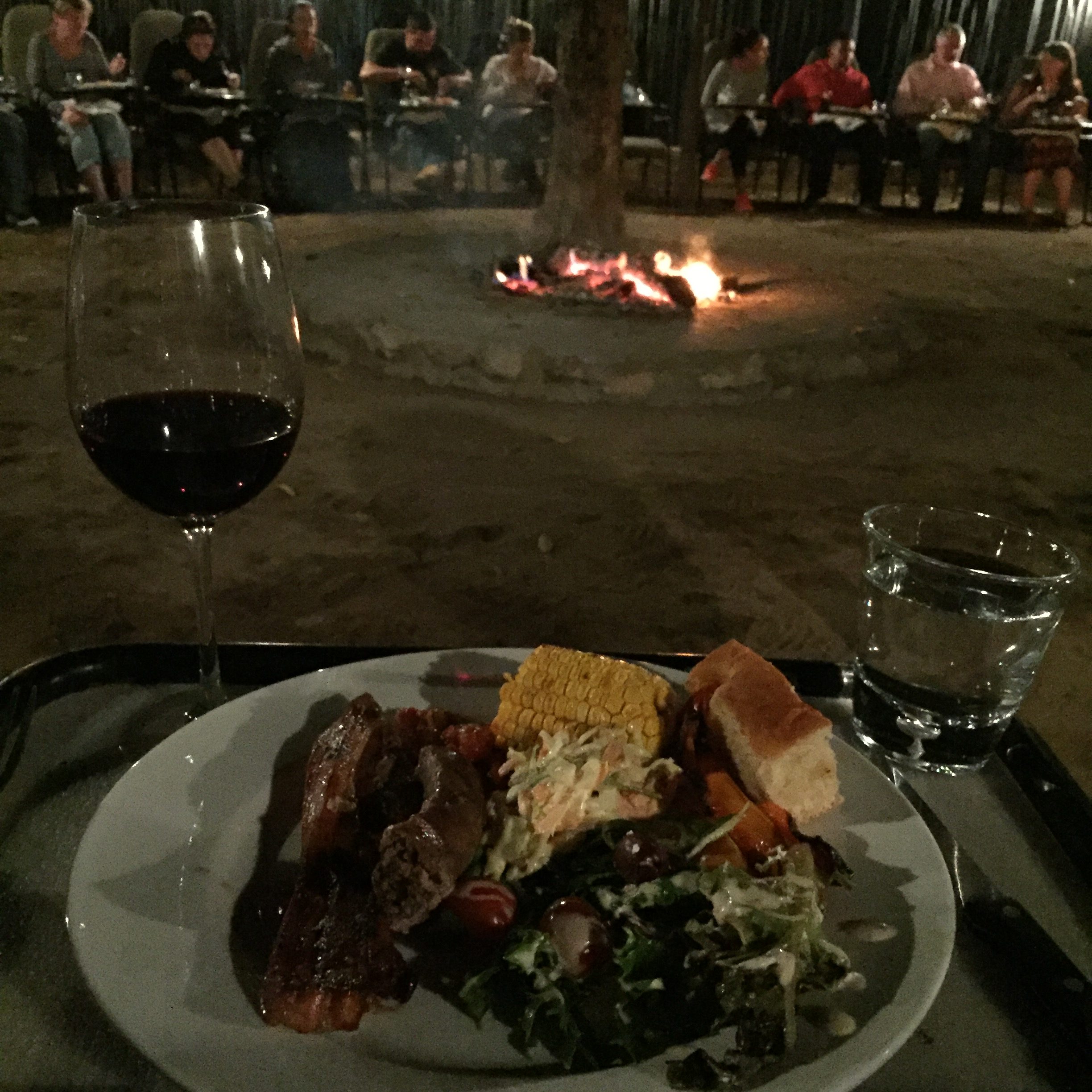 A stay at Moditlo RIver Lodge includes all meals, and one drink every night on safari.  All other alcohol is purchased separately for CRAZY cheap!  Seriously, the exchange rate really worked in my favor.  I had a bottle of wine with dinner almost every night and it usually cost around $7.
The meals had a good variety, and were so fresh and delicious.  Usually they are served in the dining room with the other guest, though I was there for National Heritage Day and we all celebrated with a delicious braai in the boma.  Every kind of meat imaginable served by an open fire.  It's an African dream!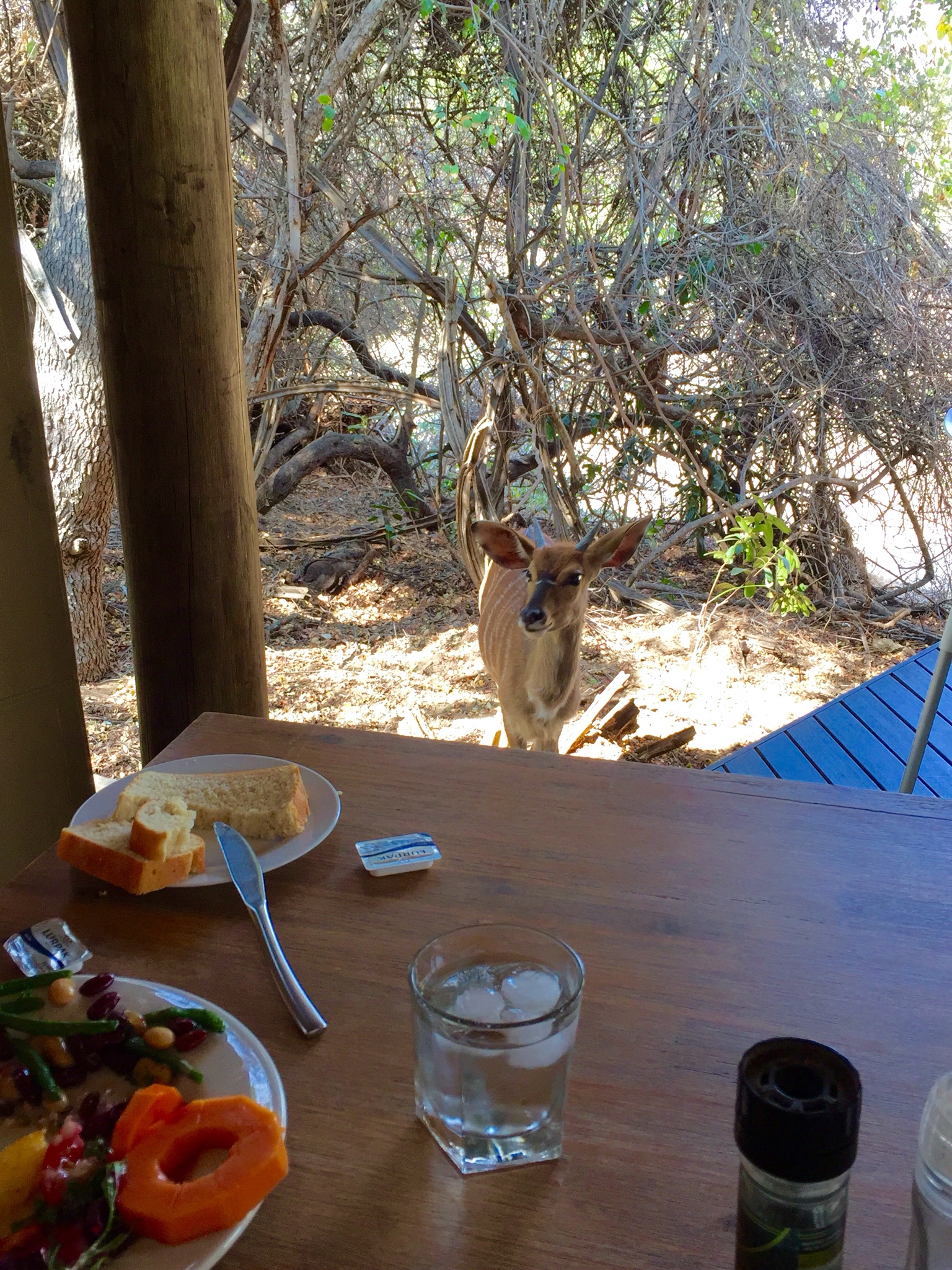 The dining room is pretty great too.  It boasts a lovely view and an opportunity to get very up close and personal with some of the local wildlife.
The Property;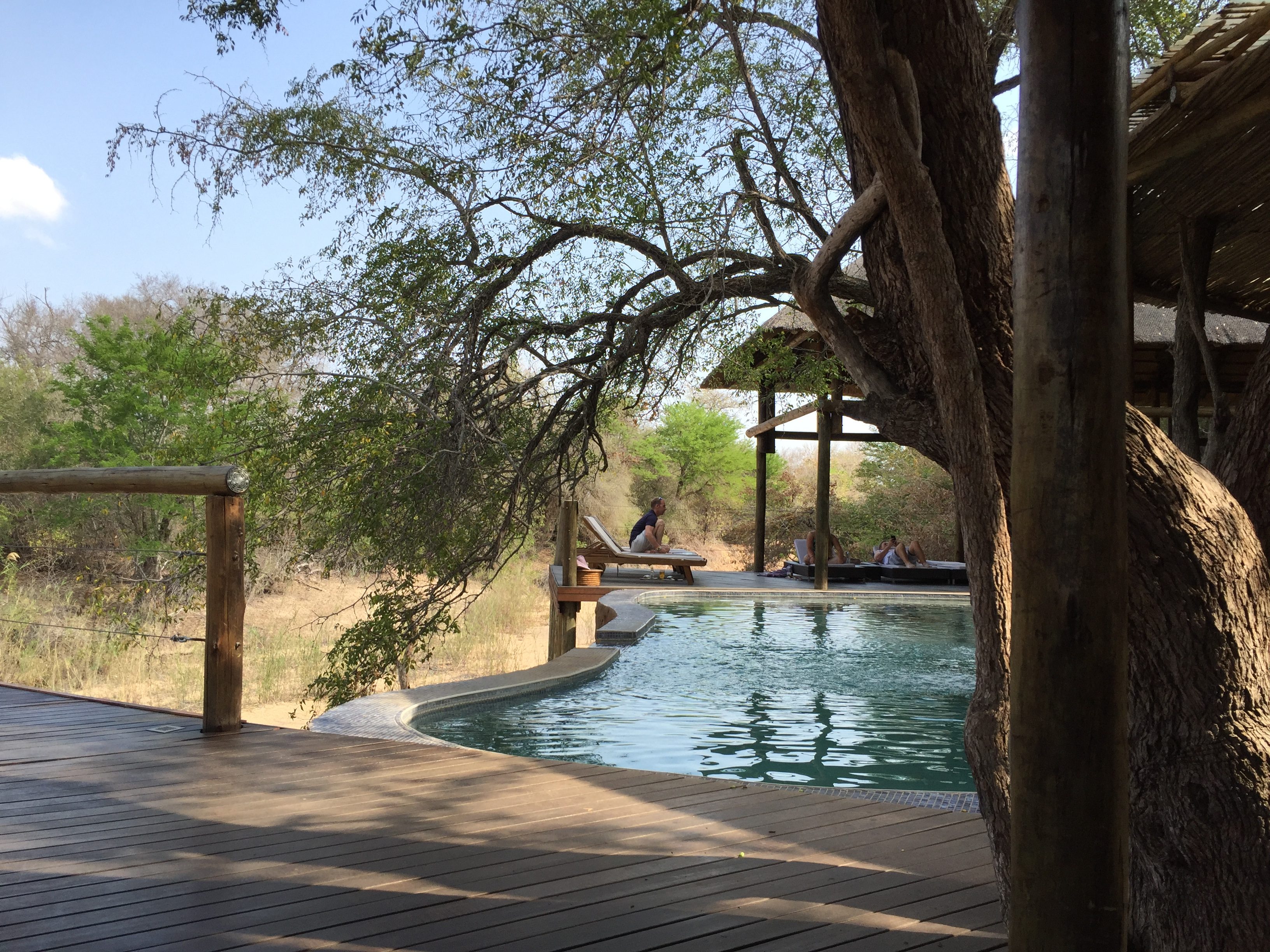 There are a few local attractions around the small town of Hoedspruit (I recommend the Endangered Species Center), but it's easy to be content just staying at the resort.  There's a beautiful pool, that was a little too cold for my liking, but I'm a huge baby about cold water.  Fortunately there is also a bar, so drinking mojitos by the pool is always an option.  I did not have a chance to try out the spa while I was there, but they do offer very affordable massages.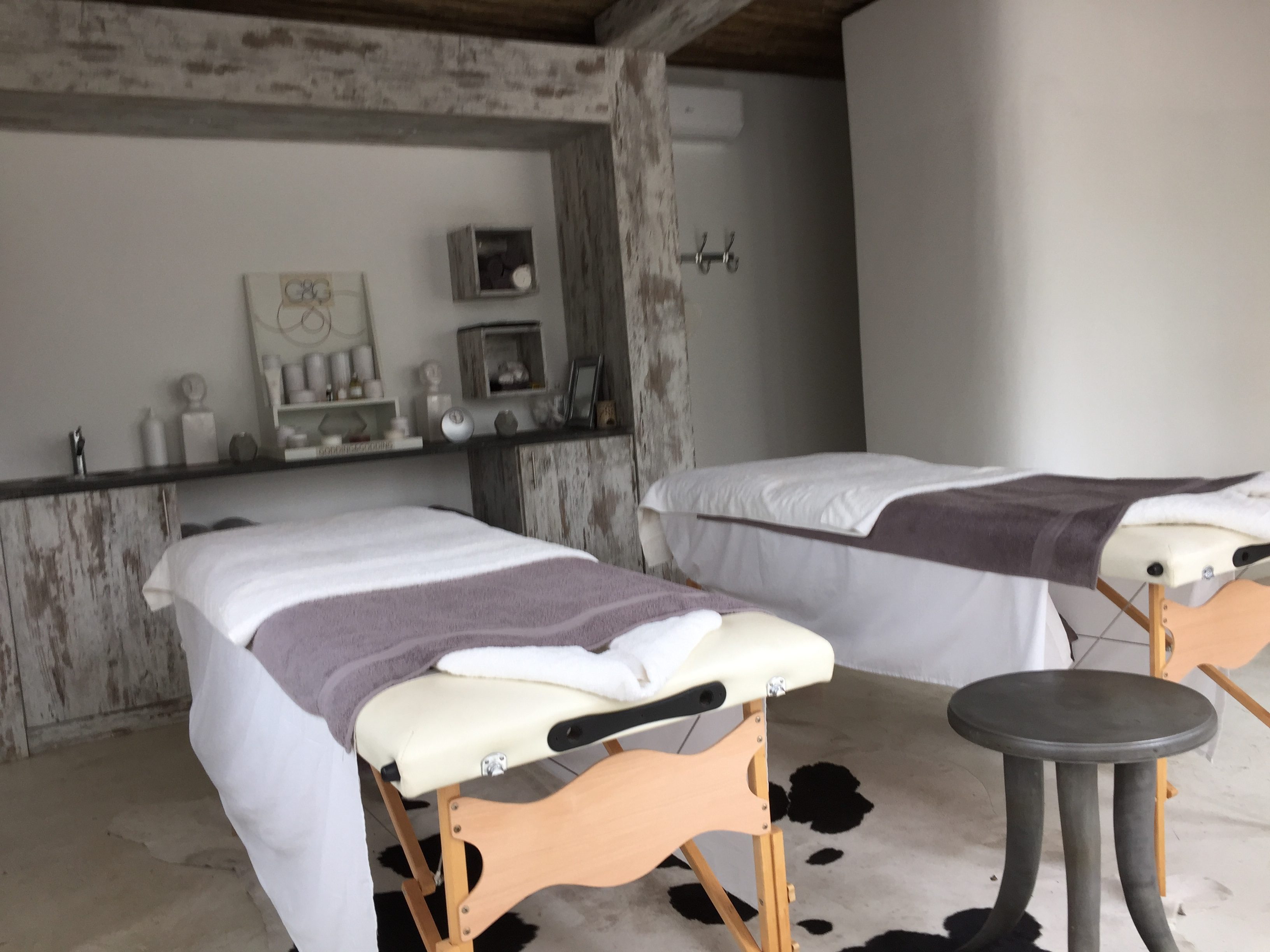 The Game Drives;
This is what a safari lodge in South Africa is all about!  Guest at the Moditlo River Lodge are invited to partake in 2 guided game drives a day. The first starts bright and early.  Well, not bright still dark, but super super early.  I'm not a morning person by any measure, and I still think it's worth it to wake up and catch the animals as they hunt for breakfast.  The game drive lasts about 3 hours with a picturesque coffee stop in the middle.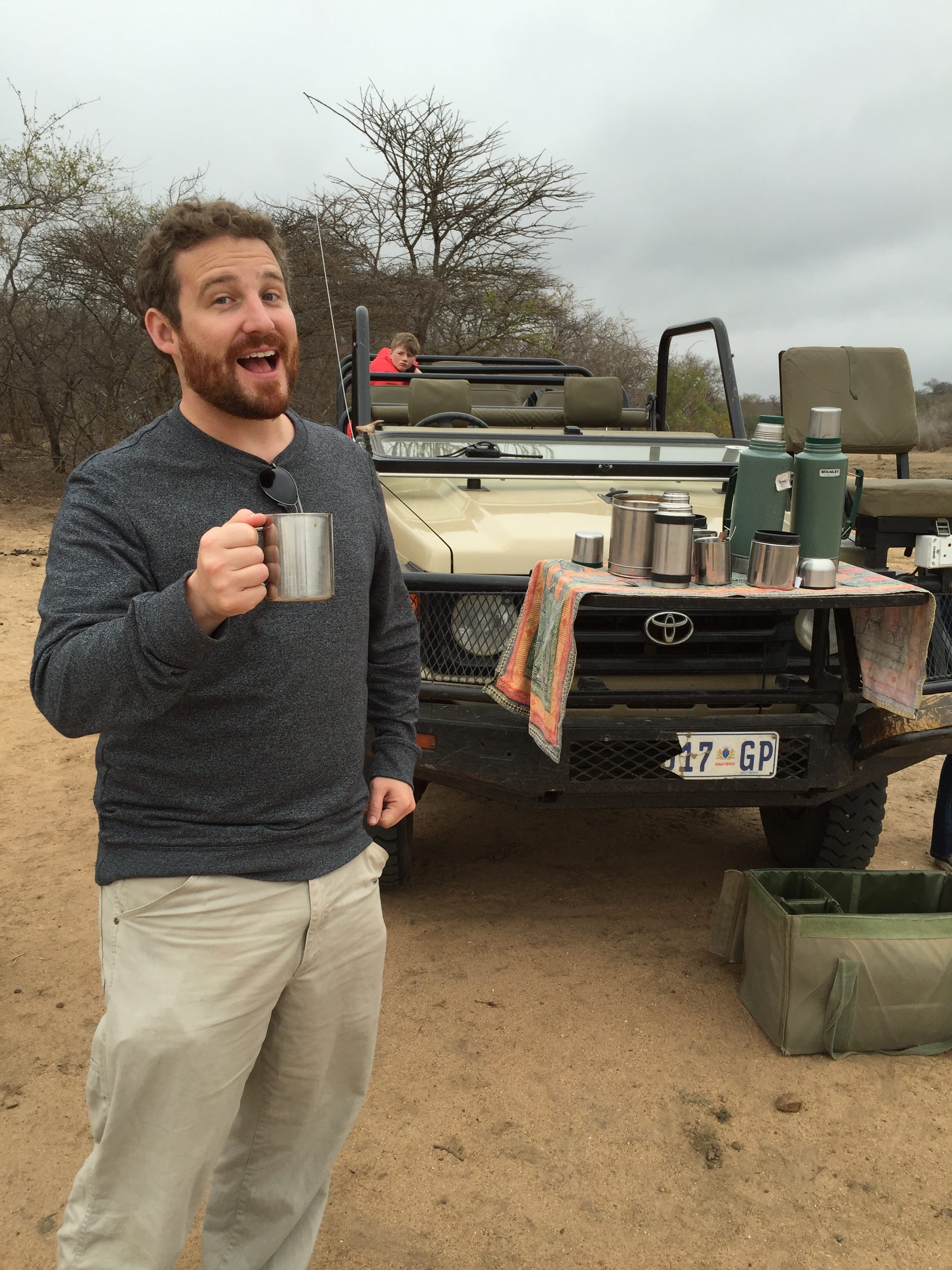 The next game drive happens at sunset and includes on drink of your choice.  The reserve is home to the big 5 as well as some more illusive animals like African wild dogs.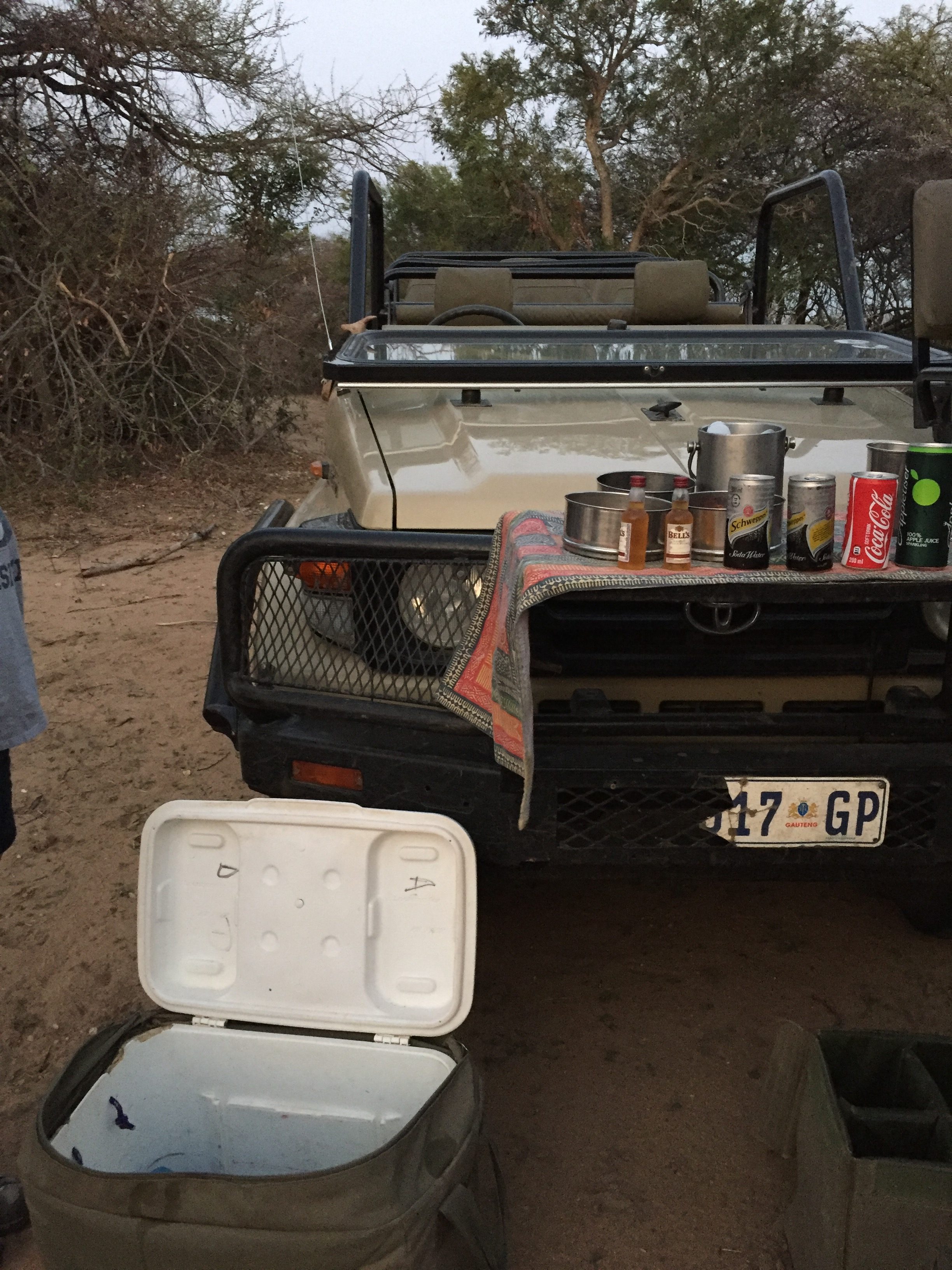 It's not hard to tell why this is one of my favorite hotels in existence.  Best of all I got a steal on the room with an unfortunately named discount site called Daddy's Deals (doesn't quite have the same ring at Groupon)  I'd probably give up traveling and just live there forever if they asked me.  Just throwing it out there.
Save
Save
Save
Save
Save
Save
Save
Save
Save