I was nominated for the first time back in January for the Liebster Award, and I'm very flattered to be nominated for my second time.  The Liebster Award is an award given to new bloggers by new bloggers and paid forward much like a chain letter without the superstition, but it's a great way to acknowledge newer blogs and share the love!

THE RULES
Thank the person who nominated you and link back to their blog.
Answer the 11 questions they asked you.
Nominate your favorite 11 bloggers with less than 500 followers.
Ask your nominees to answer 11 questions of your own.
Let all of your nominees know they've been nominated so they can pay it forward!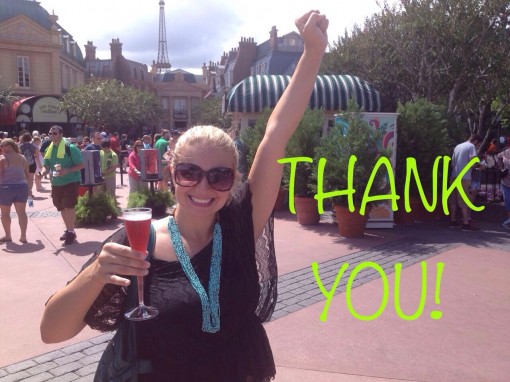 Many thanks to Claire and Raphael at Defrosting & Discovering Down Under!  Check out their blog at http://defrostingdownunder.wordpress.com/ for some serious wanderlust inducing photos!
Now A Little About Me:
Which country boasts the best cuisine?  My favorite food is probably Thai, but having never been to Thailand I feel like that's a cheating answer.  I know it's cliche, but I do thing the best food I've eaten was in Paris.  Stereotypes are stereotypes for a reason.
I'd rather be… somewhere else!  As you may have guessed from the title of my blog, I'm happiest when on the move.  I want to go anywhere and everywhere and hate to sit still.
When bored and online, you find yourself wandering onto what website?  When I'm bored I'm usually daydreaming about travel plans, imagined or otherwise, and I also love a good bargain.  Norwegian Cruise Lines has excellent specials if you're flexible with dates, so I often find myself swooning over European cruises there.  I also love Go-today.com, greatvaluevacations.com, and helpx.net.
If you could move anywhere for the next year, no consequences, where would it be?  There's no one specific place I would like to move.  I would love to spend a year doing the nomad thing and just traveling around the world.  I'd probably start somewhere in Europe.

When traveling, what do you miss most about home, or your usual routine?  My shower!  That's one thing American's do right.  It may be wasteful, but I love a long hot shower.
What is the "strangest" thing you have eaten on your travels, well, at least strange to what your friends at home might think?  I've not eaten anything I would consider a strange food, though plenty that would make my grandmother uneasy.  My most daring was the sashimi I had in Arusha, or the prawns I had from the fish market in Zanzibar.  I was at least moderately certain I was going to get a parasite.                                                                                                                
What is your go-to source for travel information?  I'm terrible about researching before a trip.  I tend to just show up places and figure out what to do as I got, but other travel blogs have been a big help with recommendations both good and bad.
What do you most prefer to blog about when traveling? Food? Culture? Musings? Nature? Plans?  Tie between food and culture, two things I love!
What is your favorite word, phrase, or quote in a language other than English?  I am sadly no polyglot, but I have been practicing Rosetta Stone French, so I guess I'll have to go with a French Quote;

Il est difficle de vaincre ses passions, et impossible de les satisfaire. ~ De La Sabliere
Meaning: It is difficult to master your passions and impossible to satisfy them.

What of your travel experiences do you think needs a do-over? As in, you could have gone about it better or in a different way looking back?
I would like a Paris do-over.  I went there with my college roommate 8 years ago and I feel like it got the best of me.  Honestly, all of the 'rude French' stereotypes seemed largely untrue until we got to Disneyland Paris.  That's where it all fell apart in a terrible day that culminated in the most expensive cab ride of my life and a stern talking to about the shortcomings of George W. Bush (which I agree with) and the racial inequality in the American military.  It did leave me with some classically French experiences like, "excuse me, how do we get back to Paris?"  "Tonight? You don't." (hence the cab ride), or my personal favorite, "Are there any good restaurants near here?" "Well, there are good restaurants to the right, or good restaurants to the left."  Classic.
What is the drink of choice in the place you are currently?  I'm currently between trips at home in Orlando, so I'd have to go with something fruity or Latin.  I'd say mojito or margarita… Though on tonight's menu is something tropical from Disney's Polynesian Resort.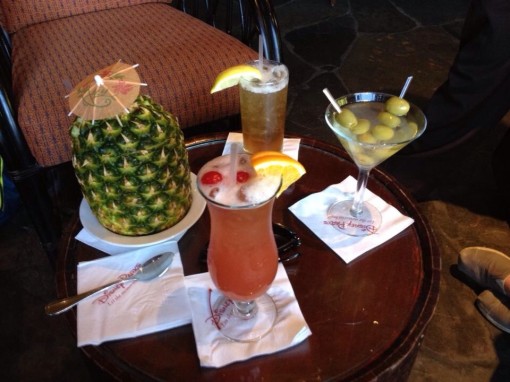 Now, my nominations!  These are all great travel blogs that are worth a read for world travelers and armchair travelers alike.
And my questions to you…
If you were to recommend just one place for your readers to visit, out of all of the places you've been, where would it be?
Do you prefer to travel solo, with a significant other, or in groups (friends, family, etc.) and why?
What do you think is the best kept travel secret? (travel website, travel product, hotel, restaurant, etc.)
If you had to spend the next year in any one location and couldn't travel anywhere during that time, where would it be?
How do your friends and family back home feel about your choice to travel?
What's the perfect length of time to spend in a location to feel like you've really experienced it?
What do you always pack before setting out on the road?
What is your favorite travel memory, if you had to pick just one?
What is the worst experience you've ever had traveling?
How do you work or save to afford your travel habit?
Why do you travel? (I know it's vague, interpret however you like.)
I look forward to reading all of your responses, and thanks again to Defrosting & Discovering Down Under!
Save