Thanks so much to Iulia at The Pink Moustache for nominating me for the Liebster Award. Liebester means "Dearest" or "Beloved" in German and it's an award dedicated to talented bloggers with less than 200 followers.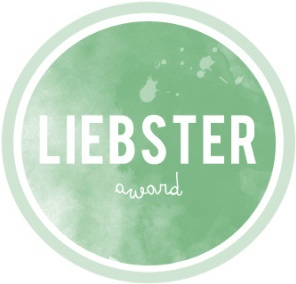 The Rules of the Liebster Award:
Thank the person who nominated you and link back to their blog (check!)
Answer the 10 questions given to you by the nominator
Nominate other bloggers that have less than 200 followers
Create 10 questions for your nominees to answer
Contact your nominees to let them know they've been nominated
Here are the questions I've been asked to answer by The Pink Moustache
1. What's the number one destination on your travel wishlist?  Definitely Africa!  I've never been and I've always wanted to go.  I want to explore all of it!
2. What's your favorite destination of 2013?  That's a hard one.  I didn't travel as much as I would have liked to in 2013 (but can you ever?)  I went to two of my favorite cities in the world, London and New Orleans, this past year so that was great.  I also went on a Disney Cruise with 14 of my friends early last year.  That was more of a journey than a destination, but it was an amazing time!
3. You've got only 3 trips left as your 3 last wishes, where would they be? That's a really scary thought!  I would definitely go back to Australia.  I haven't been since I was in high school almost a decade ago (yikes!).  I fell in love with Brisbane while I was there and I would still love to live there.  I would also go to Santa Fe, it's one of my favorite U.S. cities and it's been way too long since I've been.  Lastly, this may be cheating since it's multiple destinations, but I would do an extended European backpacking trip.
4. Full time job + travel on your holidays or nomading?  Nomading!  That's an easy one, if I had my choice.  Unfortunately, for now I'm stuck with the former.
5. Do you collect any souvenirs from places you visit? What do you bring back home with you from your trips?  I mostly just take pictures now.  I don't need any more stuff and with the advent of online shopping you can order things from just about anywhere in the world to your home so you don't really need souvenirs.
6. What kind of travelling do you generally do, budget, mid-range or luxury?  Definitely budget.  I'm a huge bargain hunter.  Even when I have money I go out of my way to find the best deal.  I like the rush of it!
7. What are the essentials of your travel gear?  My camera is the most important.  I document everything!  A pair of Comfy shoes.  I'm a bit of a germaphob, so I can't leave home without hand sanitizer, and one outfit that can be dressed up to match any occasion.   You never know where you'll end up!
8. What is the longest trip you ever took?  This one's pretty sad.  I've not been able to take extended trips because of work, but I hope to change that soon.  Two weeks is probably then longest trip I've ever taken, unless you count my "temporary" working vacation in Disney World, in which case, 9 years.
9. Do you prefer traveling alone, in a group or with a partner?  In a group or with a partner.  Obviously, who you're with makes a difference too.  I used to hate being by myself and the idea of solo travel really freaked me out, but I'm getting better with that. I'm actually looking forward to trying out solo travel in the future.
10. As a beginner travel blogger, what are your resolutions in this aspect for 2014? 
I definitely plan on amping up the amount of travel I do this year.  My new years resolution last year was not to turn down any travel invites, and that worked out really well and I had a lot of unexpected experiences, so I plan to continue that into 2014!
Now for my nominations
Check those guys out.  They're pretty great!
Here are my 10 questions for you to answer
Based on your travels, if you had to pick one place to stay for the rest of your life, where would it be?
Tell a funny story that's happened to you while traveling.  (Not a question I know, but I'll allow it.)
What do you never leave home without?
What is your travel planning process?  Do you plan everything out, book in advance, have an itinerary, etc., or do you just show up and see what happens?
What's your next big destination, or if you don't have anything planned, what would you like it to be?
What's the most important thing you have gained from travel experience.
What is one place that you haven't been yet, but would love to go to?
What is the best travel tip you can share with your readers?
What is the biggest mistake you have made while traveling?
Do you prefer lots of short visits to many different places, or long in-depth visits to one destination?
Thanks again to the wonderful Pink Moustache for the nomination.  I can't wait to read everyone's answers!
Save