I recently discovered while browsing through the Barclaycard Travel Community, Norwegian Air Shuttle.  They fly out of a handful of American cities; New York JFK, Oakland/San Francisco, Los Angeles, Fort Lauderdale, and best of all, Orlando!  Norwegian Air Shuttle is the first low cost air carrier to fly direct from the US to Scandinavia.
A quick look at the Norwegian Air Shuttle website's low fare calendar got me hooked.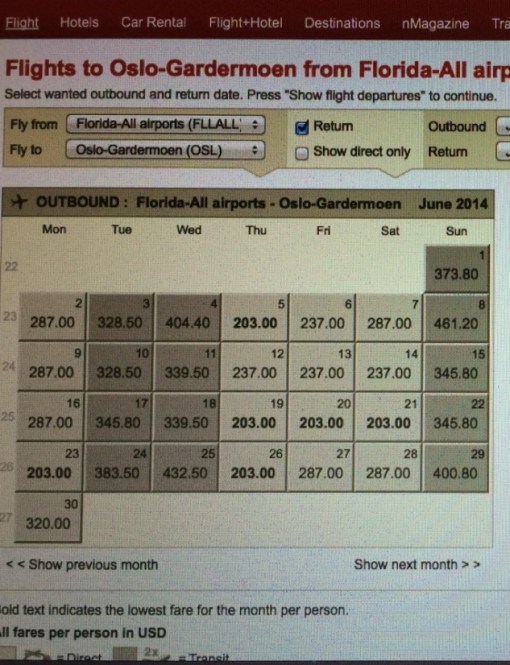 You read correctly, there are days in June, and many other months too, that you can fly from Florida to Oslo, Norway for $203 each way!  That's insane!
Now, this is a typical low cost air carrier, meaning that you have to pay extra for everything… and pay handsomely.  For this particular flight it's $42 each way for one checked bag weighing 20kgs or less, $42 each way for food (breakfast and dinner) on the flight, and $42 to pick your seat, or there is an $89 each way option for all three.
The way I see it, the only thing I would really need is the checked bag since I'm terrible at packing a useful carry on for any length of time.  You can always pack a sandwich or buy food at the airport (even though I do secretly love airline food) and paying to pick your seat is dumb.  As long as you have a seat, who cares where it is?
But, to each his own.  Travel the way you want.  Even if you pay for the extras, you're still coming out ahead.
It's not just Oslo either.  Norwegian Air Shuttle flies all over Scandinavia to every town in Norway and Sweden I've never heard of.  They fly other places in Europe too, and starting in July I'll have yet another cheap way to get to the U.K.!
This site has literally taken over my life.  At those prices, expect me to be in Norway every weekend!  I've never been to real Norway, but I've been to Epcot and I've ridden Maelstrom, so if that's any indication, I'll love it.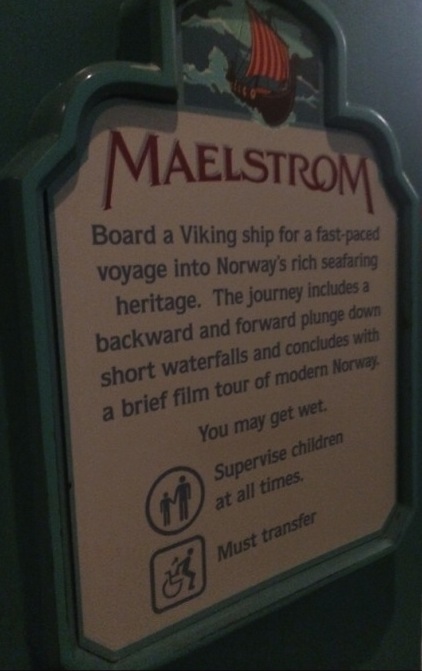 So I've spent countless hours researching every possible trip I could take on Norwegian Air Shuttle and I'm thrilled to report that I will be taking my first trip to Copenhagen on Sunday with a brief 2 day stop over in Oslo!  I'm beyond excited and, as always, have done very little research.  I will also have my first airbnb experience.  So it will be a week of firsts!  If anyone has any Copenhagen or Oslo tips or recommendations they would be very welcome.  Other than that I'm super looking forward to the trip, and hopefully won't wake up with an airbnb stranger chewing on my hair.
Save
Save