This isn't going to be some long thought out post, but I was so excited by my latest discovery of Tui Fly that I needed to share.  If you've read my post in the past, you know how much I love a low cost European carrier.  I've flown them to the U.K. and Scandinavia, and I'm excited to add Belgium to the list.  This one flies from Orlando-Sanford, or Miami to Brussels for insanely cheap!  I just booked a flight for 139 Euro!   So, you're welcome internet.  Enjoy Brussels.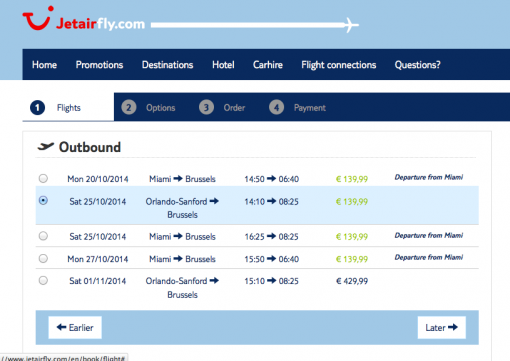 They also offer cheap flights within Europe, but of course many carriers do that and it's not nearly as exciting as a transatlantic.
I will be headed there on the 25th of this month then to the Netherlands after.   Has anyone flown with Tui Fly before?  Feel free to tell me horror stories, because I'm pretty sure nothing can ruin a 139 Euro flight for me!
Save