As I was preparing for my trip to Africa I was inspired by images like this on Pinterest,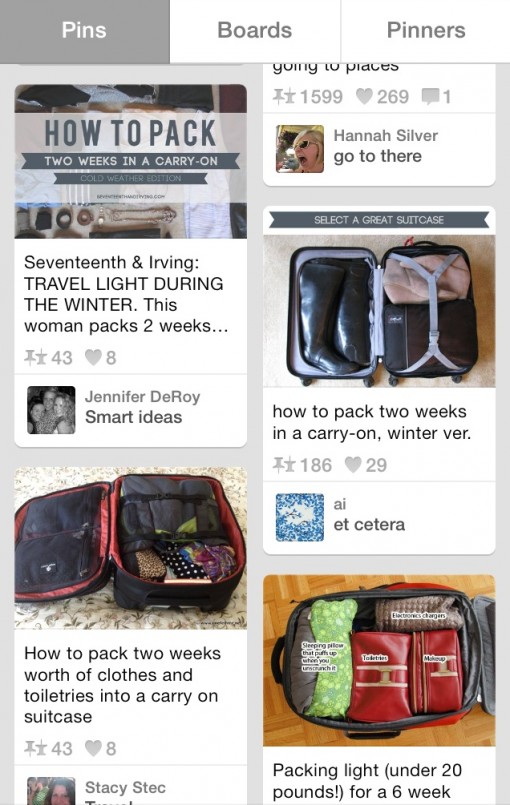 We've all seen them, helpful tips on how to pack and not having to check a bag.
Knowing that most of the people I would meet in Africa were going to be significantly more traveled than I, this seemed like an opportunity to impress with my travel savvy.  Besides, it didn't look too difficult and I knew I wouldn't need anything too fancy while I was there.  Piece of cake!
I went to Marshall's and found a small hard side suitcase that was on clearance because some jerk had set the combination lock and walked off.  A quick google search taught me how to overcome this obstacle.  Seriously, those locks are useless.  It's a suitcase not a safe, anyone who wants in there can get in.  But it's all good because I got a great price on an adorable, purple (my favorite color), hard side, carry-on sized suit case that was sure to impress all of Africa with my packing abilities.
Two weeks seems to be a trend, or maybe just the maximum you can reasonably fit into a bag that size, and it just so happened I was going to be gone for exactly 2 weeks.  Perfection!  After reading through a few articles like this one from Seventeenth & Irving, and this one from Little House. Big Heart.  It seemed the key was to only pack absolute essentials, things that you are 100% sure you will need, pack clothes that all match each other and can be worn a variety of ways, and to roll instead of folding.  All great tips that seem simple enough.
So, after hours of hard work and whittling down to just the basics, I had a case that looked like this,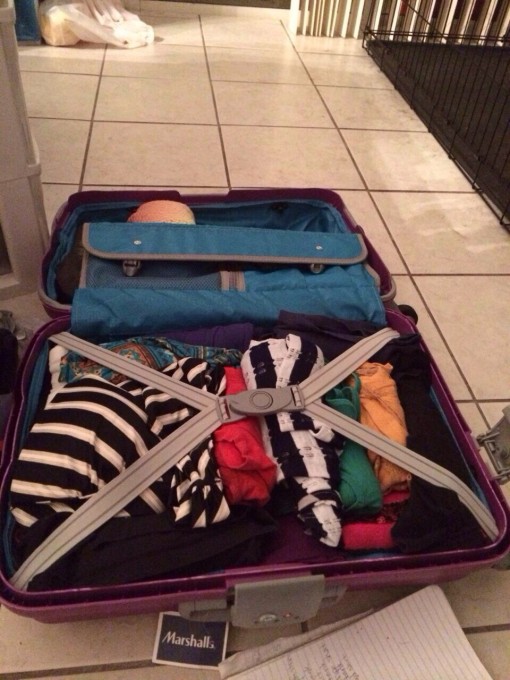 Not too shabby.  It follows the rules and I think looks pretty similar to the pictures on Pinterest.  I was pretty proud of myself…. until I did this,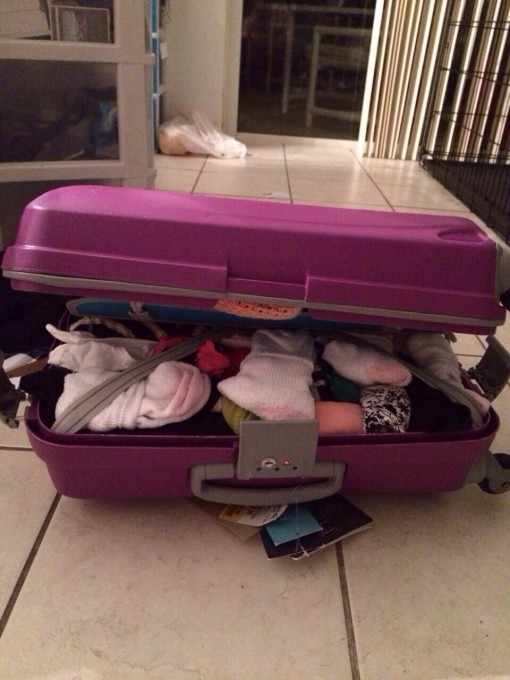 Yeah, not even close.  And I was packing for Africa at the end of March.  Warm weather, light weight clothes and I still couldn't pull it off!
Good news is, most international flights (including the KLM flight I was on) allow at least one free checked bag.
So, exhausted and frustrated I came up with the perfect solution!  I introduce you to Suitcase Inception (patent pending),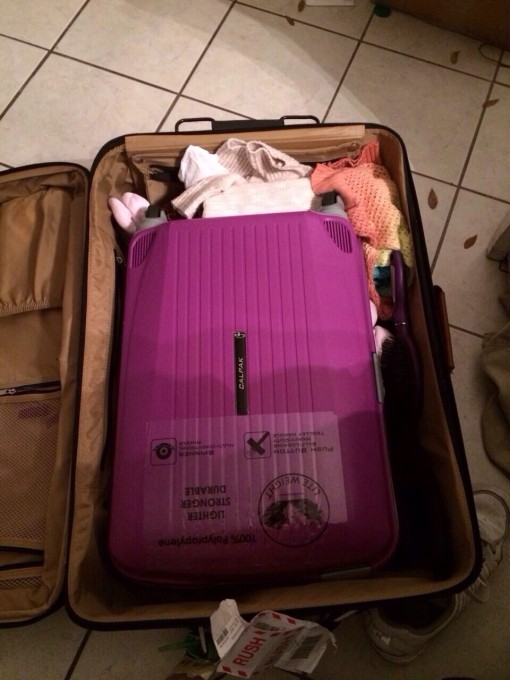 I'm nothing if not resourceful (or lazy).  A suitcase within a suitcase, it's almost Shakespearean.
Mostly borne out of reaching a point where I just couldn't think about packing anymore, it did end up proving useful.  My home base while I was there was in Arusha, which is where I kept my larger bag, while I was able to pack the smaller bag for my side trips to the Serengeti and Zanzibar.  It worked out well since many of the planes I traveled on could also fit inside a larger suitcase.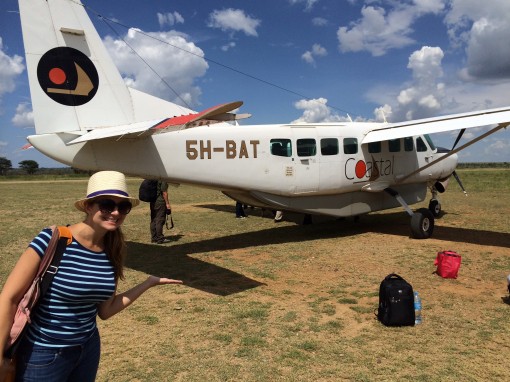 It also came in handy on the journey home as it provided an extra layer of protection and insulation for all of the shady African bathtub gin I smuggled home.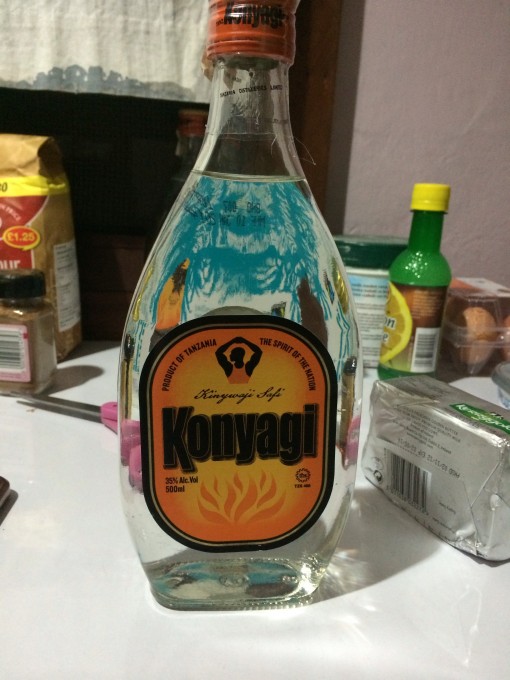 Most importantly, it kept this treasure safe.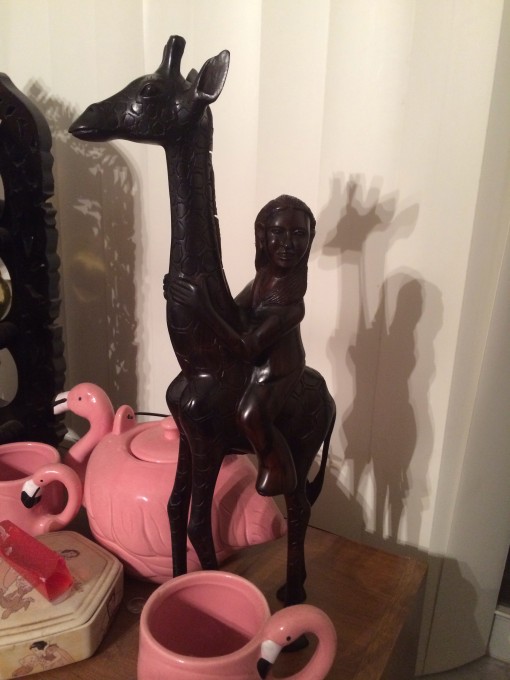 Why yes, that is an African statue of me riding a giraffe.  It's based on future events and is pretty much my favorite thing ever (which is why it has taken a place of honor in the midst of my flamingo tea set).
So there you have it.  Suitcase inception; Pinterest fail or stroke of genius?  That will be for posterity to decide.
Save
Save
Save