It's a pretty well known fact that Sweden can get pretty cold.  That means that the second it finally gets a little bit warm in the summer, city dwellers evacuate Stockholm and head for the shore.  The Stockholm Archipelago start just outside the city and consist of close to 30,000 small islands.  About 60 km South of the city you'll find Nynäshamn, one of the most easily accessible archipelago since there's no need for a boat to reach it from Stockholm.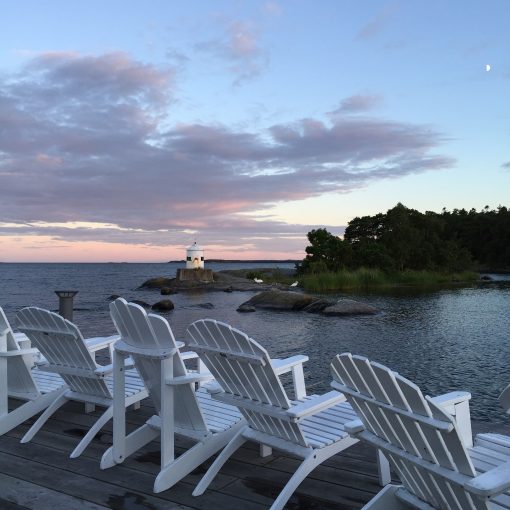 During the warmer summer months many of the businesses in Stockholm close or have limited hours due to many of the residents being away, so there's no need to worry about missing out on the big city.  There's plenty to see, do, and most importantly eat, in Nynäshamn.
Craft Beer
 Ångbryggeri (or steam brewery for the non-Nordic) has been brewing beer since 1997, way before the craft beer crazy.  They've since won several awards for their brews and even partnered with American craft brewery, Dogfish Head.  Ångbryggeri offers tours of their brewery and tastings in their tap room.  It's a great place to stop before a day on the water.
See How the Sausage is Made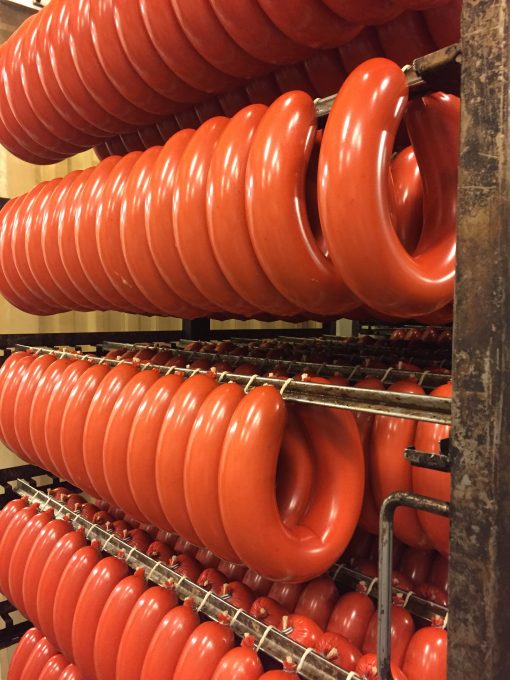 I know, I know, you're not supposed to do that, but I promise you won't mind at the Sorunda Korvfabrik (Sausage Factory).  The Sorunda Korvfabrik is a family operation providing award winning sausages of all kinds to the Stockholm Archipelago and surrounding areas.  I wouldn't recommend a visit to the factory to vegetarians, but if you like a good sausage, there's something almost hypnotic about watching the process.  Who doesn't love a factory tour… oh, and of course there are samples!
Smoked Fish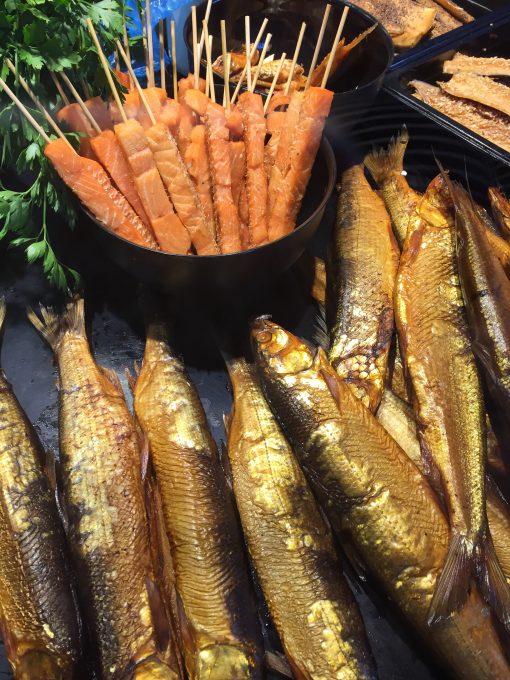 Perhaps the most famous of Scandinavian delicacies is smoked fish.  Of course I've had smoked salmon (though rarely as good as this), but at Nynäs Rökeri, they smoke any and all manner of seafood.  This was my first experience with smoked shrimp, and I have to say I'm a fan.  I can see why they were selling them by the bag full.  The fish shop sells hot and cold smoked fish and shellfish of every flavor and variety as well as a few different types of pickled herring.  I've never been a picked herring fan, something about a pickled fish is a bit of a turn off for me, but their curry apple pickled herring has totally changed my mind!  If you're anywhere near Stockholm, it's worth a visit to Nynäshamn just for this fish!
Sorundatårta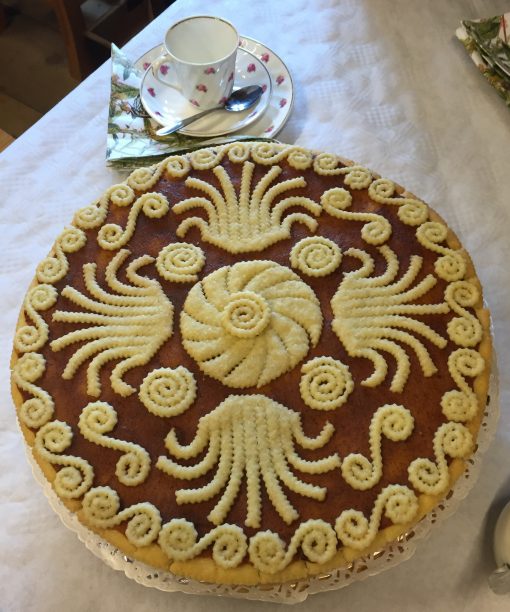 Finish your day of savory fish and sausages with something sweet.  You can't leave Nynäshamn without trying the Sorundatårta because you may not get another chance!  This cake is native to the area and each one is unique.  Passed down from mother to daughter for generations, every family's Sorundatårta recipe is different.  The only constant you'll find is the ornate design on top (though, those vary too), and the filling of either apple sauce or prune jam.  Originally the Sorundatårta was saved for special occasions, but being in Nynäshamn is occasion enough.  The Visit Nynäshamn website has a few different places to have a slice of Sorundatårta.  Why not try them all and compare.  No two are alike!
Head to the Water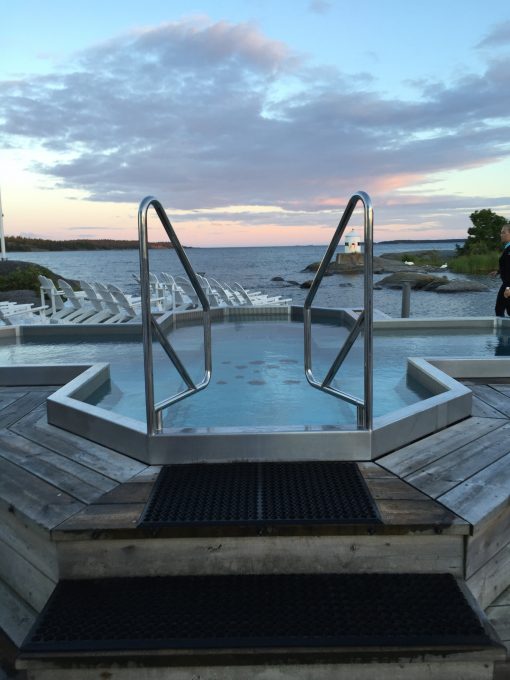 End your day in Nynäshamn like any good Swede would.   Appreciate that the water is not frozen and find a beach, or better yet a spa!  Nynäs Havsbad has both!  Relax in the warm waters of the spa, over looking the much colder (but still somehow warm enough if you're Swedish) waters below and enjoy the midnight sun.   Not a bad way to spend a day outside of the city.
I was graciously hosted by Visit Stockholm on this archipelago adventure, but as always opinions are my own.
Save
Save
Save
Save
Save
Save
Save