I'm freshly back from my recent cruise on the Disney Fantasy and still adjusting to life back on land.  I've been on several Disney Cruises before, but this was my first time on the newer ships (Dream and Fantasy) that feature Remy.  Remy is a fine dining French restaurant based on the Disney Pixar film, Ratatouille.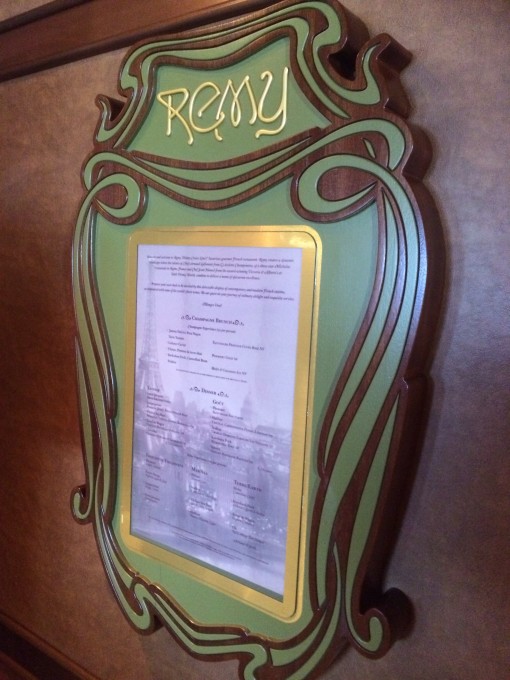 Remy offers several meals whilst on board, all at a fee in addition to your cruise fare.  I wrestled with the idea of paying extra for food on a cruise when there is so much amazing food for free, but after I finally bit the bullet and tried Disney Cruise Line's other signature restaurant, Palo, my mind was forever changed.
Remy comes with a higher price tag than Palo, but after a few days on a Disney Cruise you will be more than willing to fork over a few extra bucks for a premium dining experience that's only available to the 18+ crowd.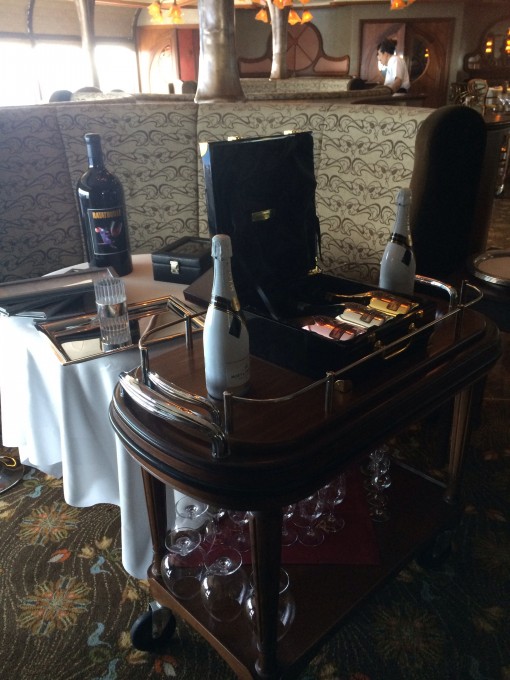 Remy offers three differently dining experiences; a champagne brunch ($50), dinner ($75), and a 5 course dessert presentation ($50).  I participated in the champagne brunch and it was an absolute delight.  It is a bit pricey at $50 with an extra $30 tacked on if you want the champagne pairing, but for the food quality and overall experience I didn't feel cheated.
The brunch began as a small group was lead into the restaurant and given our first course of Jamon Iberico, pata negra, and complementary glass of the Disney Fantasy's own Taittinger Brut champagne.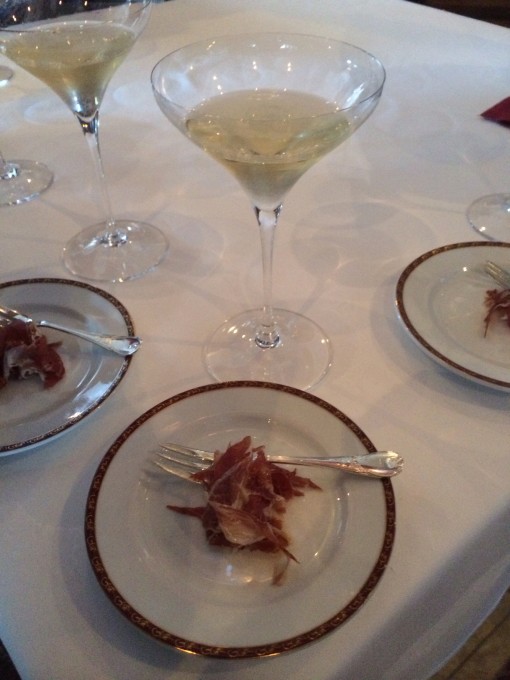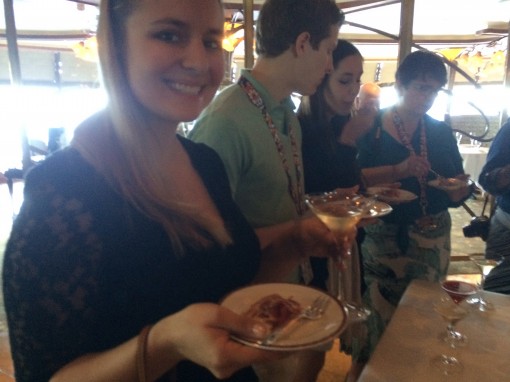 The champagne brunch offers a slightly more casual atmosphere than the dinner.  Here we stood eating our first course and meeting the sommelier and head chef to learn more about Remy, champagne, and the meal we were about to enjoy.  We were then lead to our table where the real experience began.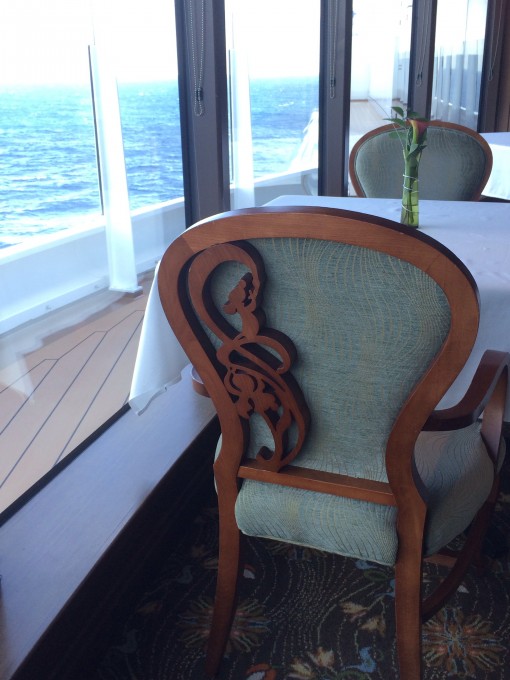 The view from the dining room is definitely a pro for the brunch v. dinner argument.  Once at the table we met our server, who I loved because he gave us truffle brioche.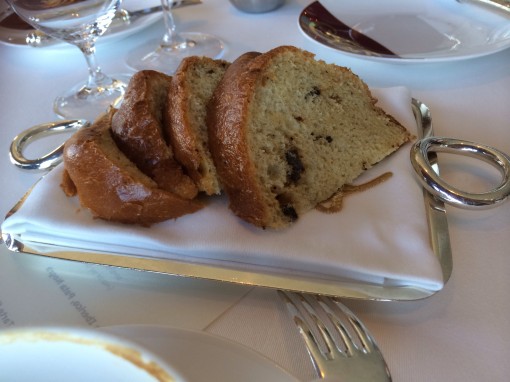 Everyone in my party opted to do the champagne pairing, an additional $30 for 3 glasses of champagne, perfectly paired with each delicious brunch course.
Our first official course was "Tomates, Gressin, Tarte Fine," paired with Tattinger Prestige Cuvee Rose NV.  This dish was so good!  It didn't sound like much, but ended up being one of my favorite courses.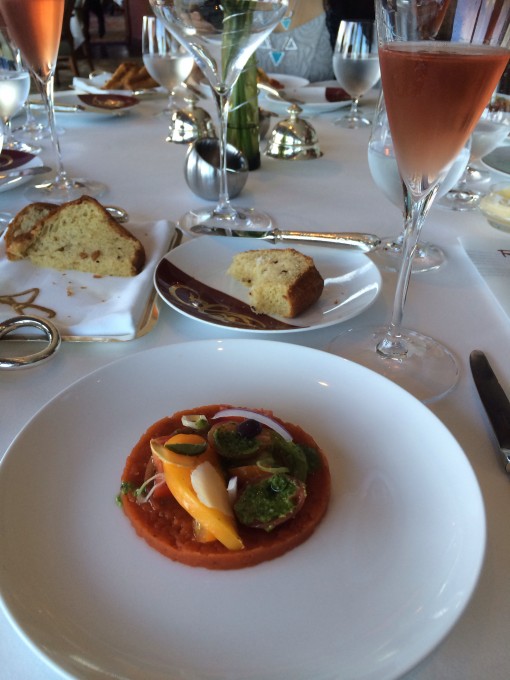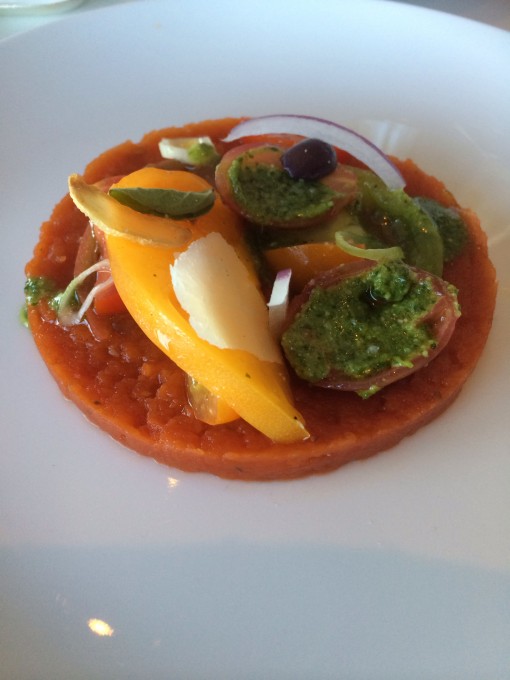 Up next on the plate was "Lobster, Caviar, Mango"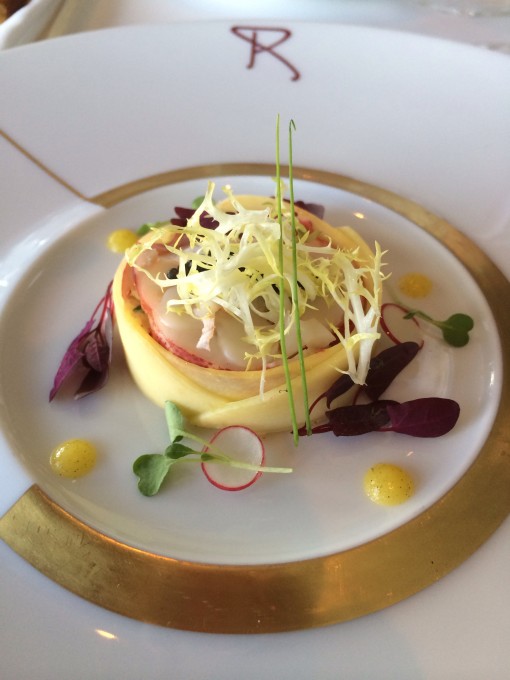 You can't go wrong with lobster, but one member of our party has a selfish shellfish allergy and got an alternative Chili Gnocchi, which I of course stole some of.  It was fantastic.  The lightest gnocchi I have ever tasted.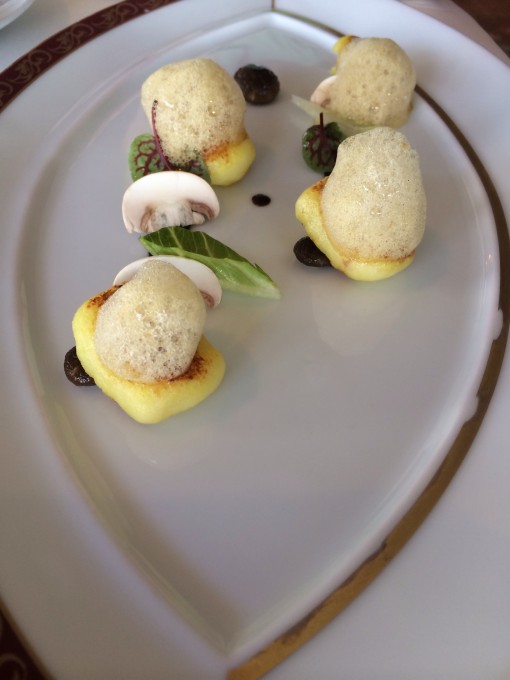 The courses and champagnes got a bit heartier as the meal progressed.  Next there was "Fletan, Pomme de Terre, Sauce Thai" paired with Pommery 'Pop Gold' '06 champagne. Naturally, the fish was delicious, but the stand out in this dish is the potatoes.  They were the texture of a dense foam and mixed wonderfully with the thai sauce.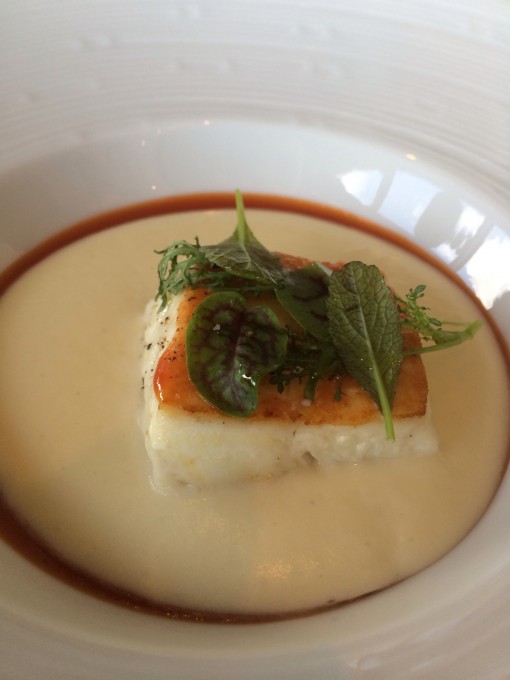 While we continued to sip on the Pop Gold champagne, we were served "Berkshire Pork, Cannellini Bean.  This was literally the best pork I have ever eaten.  It should be mentioned that I'm not a huge pork fan and almost never order it on my own, but this may just change my mind. And look how pretty!
Remy saved the best for last and presented us with the "Paris Brest", a light hazelnut cream filled pastry served with hazelnut gelato and paired with Moet & Chandon Ice NV, a champagne specifically formulated to be served over ice.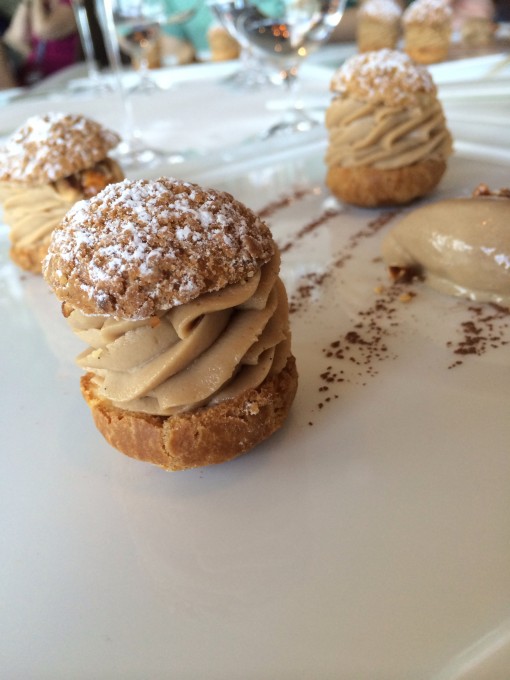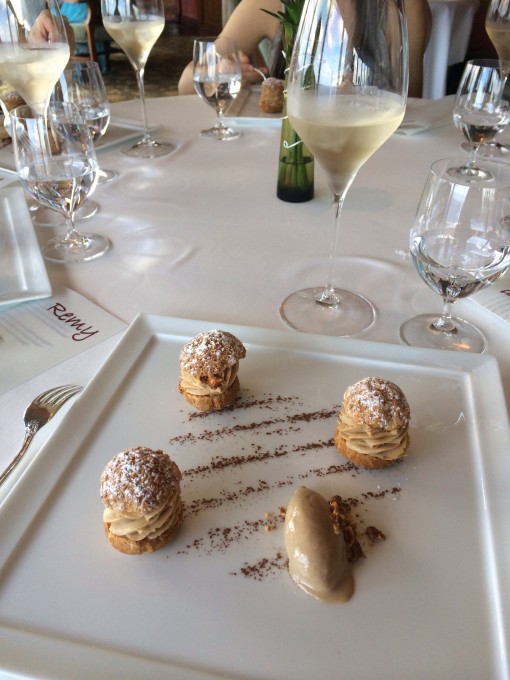 This is where the menu ends, but of course there are a few surprises…. second dessert!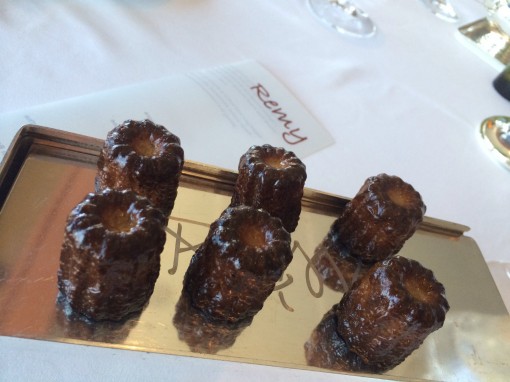 I'll be honest, these are not written on the menu and I've eaten so many things since then that I don't at all remember what they are called, but they are a yummy, puffy, not-to-sweet pastry with a crunchy sugar glaze and they were great.
It's hard to justify an extra $80 for a brunch on an all-you-can-eat cruise, but I think the Remy champagne brunch does it. The food is fantastic and filling, the service is impeccable, and of course there are subtle Disney touches everywhere.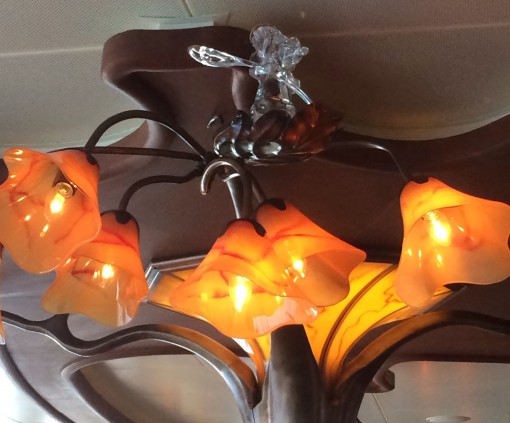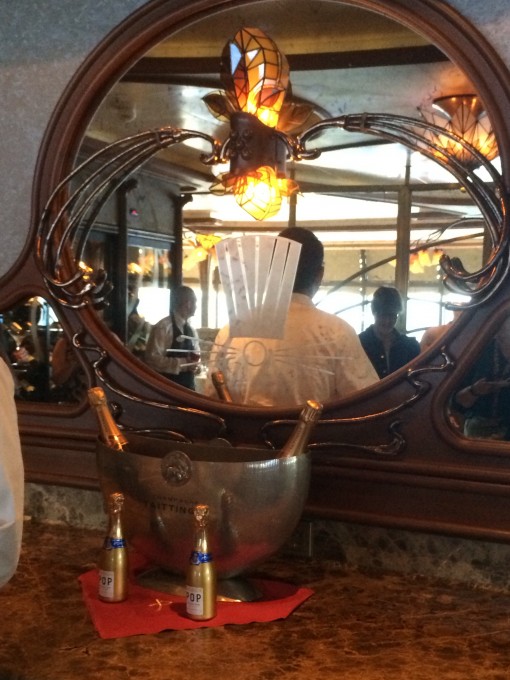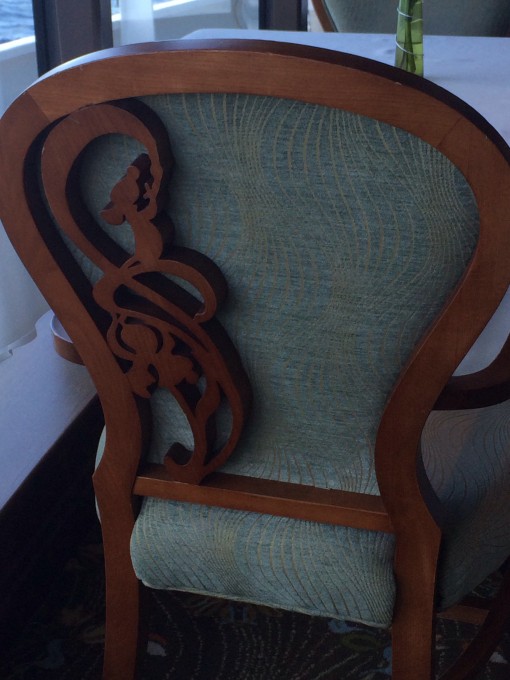 A trip to Remy is a bit of a splurge, but if you're already dropping the bucks on a Disney Cruise, then why not treat yourself?  You get to drink before noon and feel super classy about it!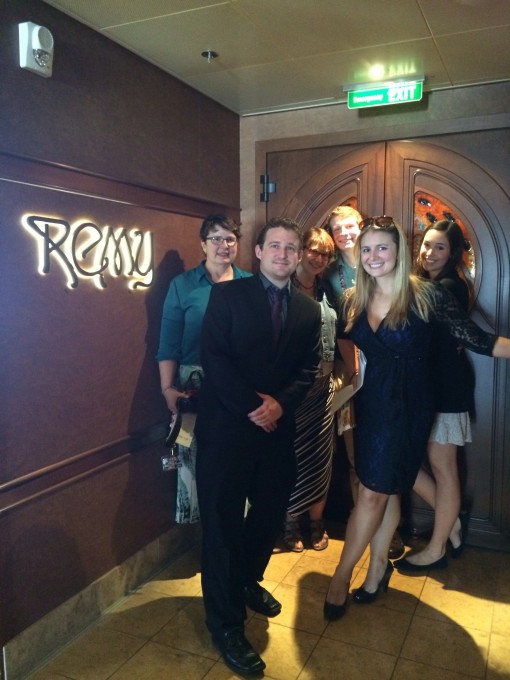 Don't let the awkward angles and the fact that I'm holding up the wall fool you.  There's not THAT much champagne, but the boat does make standing pretty wonky.  Next time I definitely want to try Remy for dinner.  I was skeptical of the cost, but having done brunch I'm confident that dinner will be amazing.  Has anyone gone to the dinner or dessert presentation?  What did you think?  Was it worth the extra cost?