I appreciate any society that values the arts and art in Oslo is alive and well.  I've mentioned a little about growing up in Franklin, TN on here before.  I grew up in a very artistic household in what I would consider a relatively oppressive society by western standards,  though everyone there would strongly disagree with that statement.
To the Middle Tennesseans I've just upset with that statement, I direct you to the wiki page for Musica or as locals know it "the naked statue."  There you will find a section entitled "Controversy."  If you don't want to do the leg work (finger work?) I'll save you some trouble and inform you that the "controversy" is that the sculpture is nude.  Oh, and the statue was erected in 2003.  As recently as 10 years ago a nude statue has caused pubic outrage, including several attempts to remove and/or clothe said statue.  If that's not oppression, I don't know what is.
Now, I love art.  It's probably the best thing about being alive.  So, you can imagine how refreshing it is to find myself in a society where you cannot walk down the street without running into some manner of art, in Oslo's case mostly sculpture (many of them nude).
I'm a particular fan of the aesthetic movement, perhaps due to my beloved Oscar Wilde.  The basic idea is that art's intention should be to add beauty to the world rather than provide some sort of social, political, or moral statement.  Art for art's sake.  There are those that argue that the purpose of art is to evoke an emotional response, to make the viewer feel something.  I fall somewhere in the middle.  I believe that people, especially artist, already feel something and that art exists to make those feelings more palatable and should therefore be beautiful.  No one wants to see gritty art designed to upset people because that's technically "evoking a response", and people that pretend to are pretentious.  There, I said it.
The great thing about the art in Oslo, aside from it being everywhere and free, was that it was mostly whimsical and existed to add beauty to the surroundings.  Vigeland is the most notable of the Norwegian sculptors and is art occupies Vigeland park and Vigeland Museum,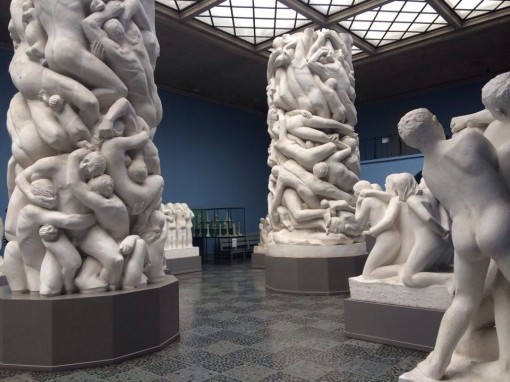 but the Norwegian public art scene is more than just Vigeland.  So without further ado, I give you the art in Oslo.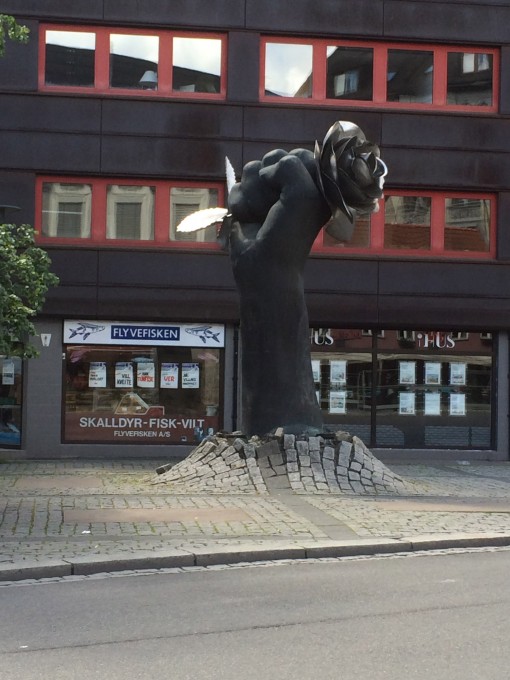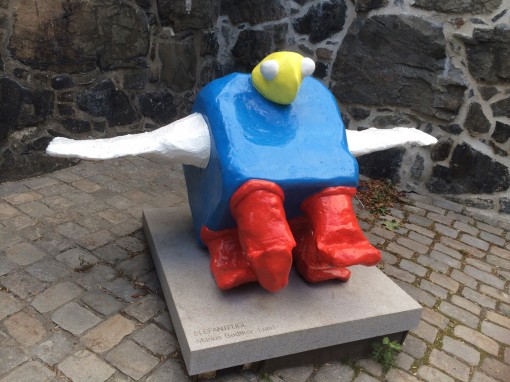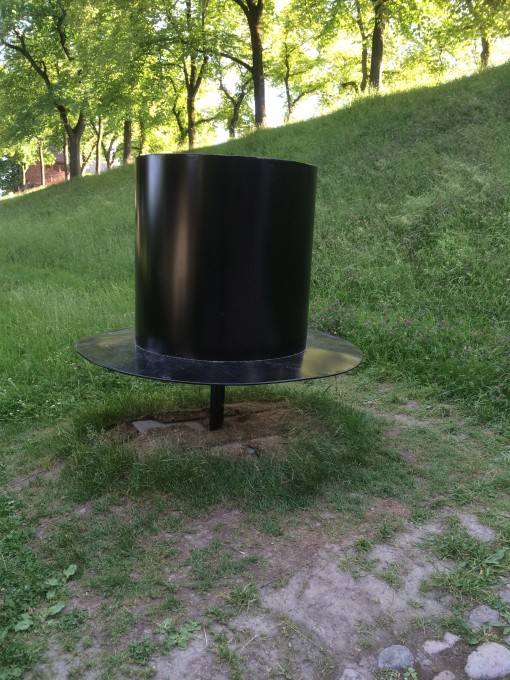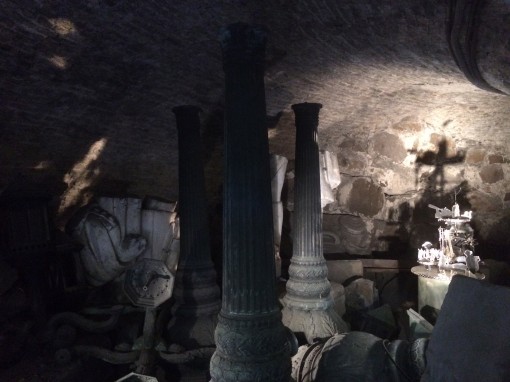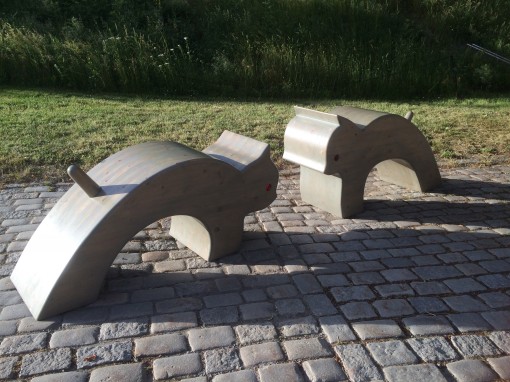 Many of the sculptures featured commentary translated to English, but this was my favorite.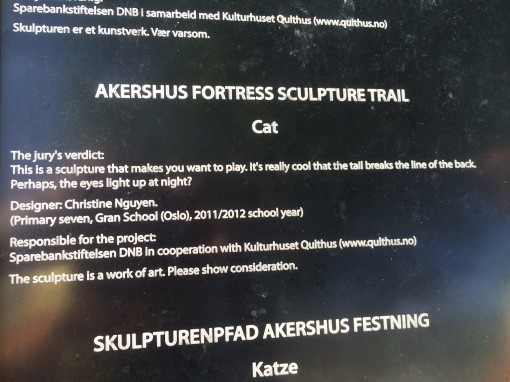 "Perhaps, the eyes light up at night?"  No one has bothered to check.  Though, I suspect it's pretty much always daylight there when it's warm enough to be outdoors and no one wants to risk frost bite to check on the cat sculpture in the winter.
Of course it's not all whimsy, there are also statues of historical significance.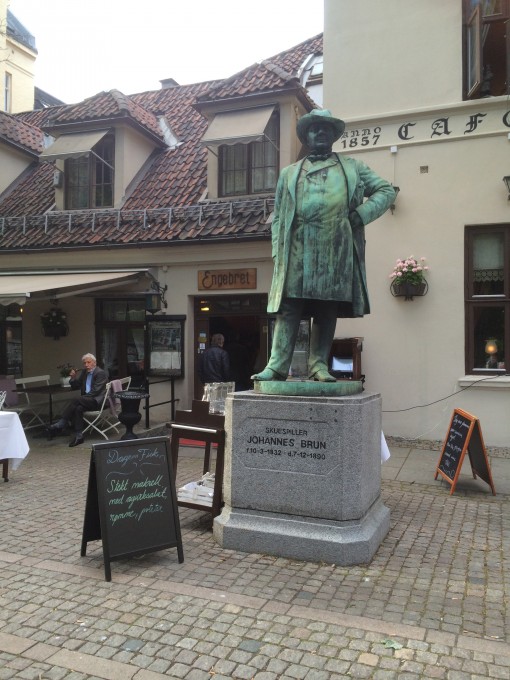 It's not all sculpture either, the people of Oslo also appreciate dance,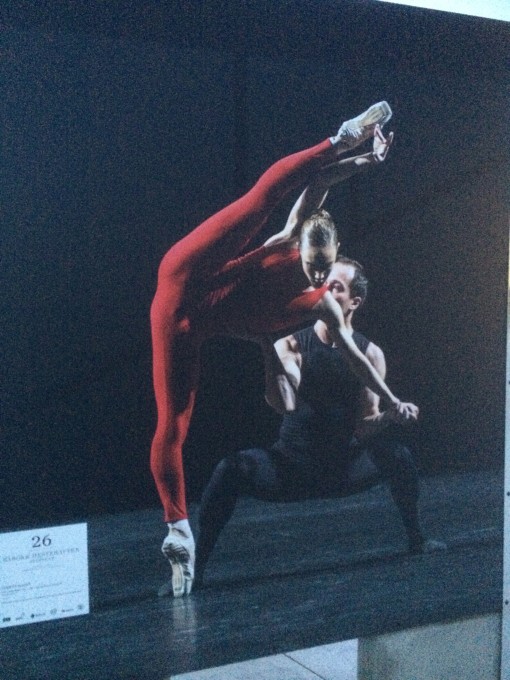 and whatever this is.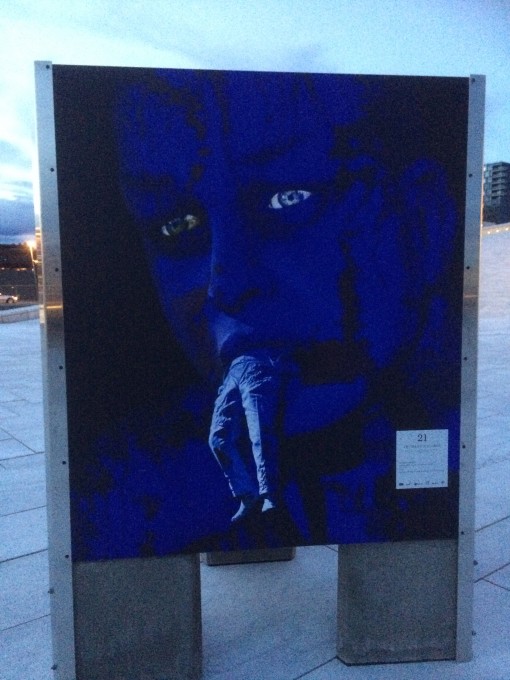 Perhaps the best thing about art in Oslo is that there are no rules there, so most of the art is interactive.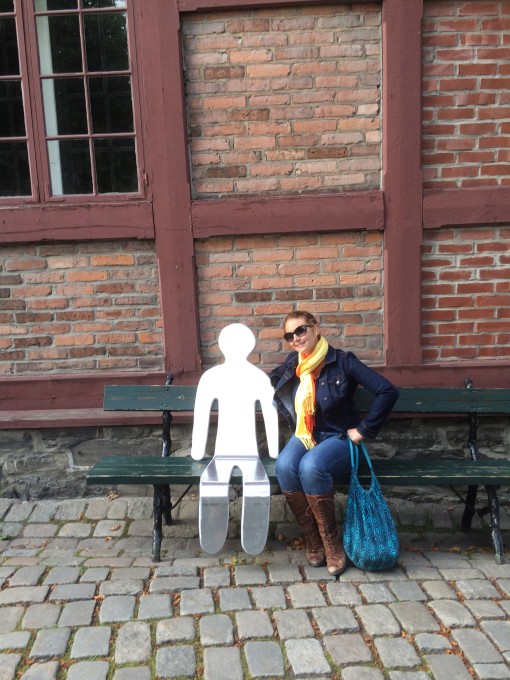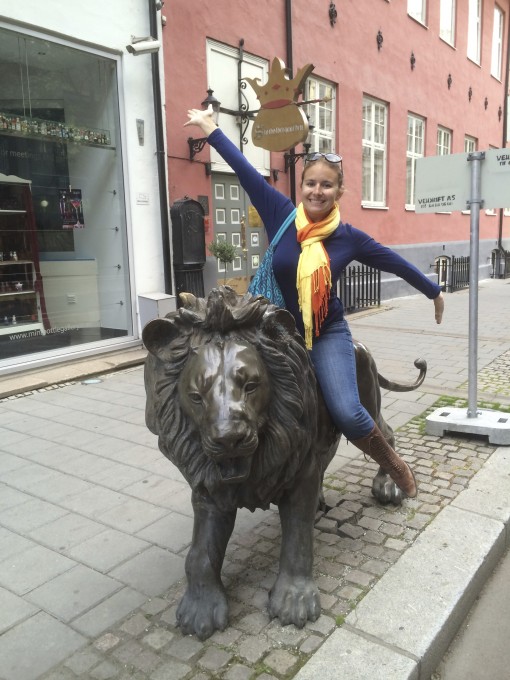 If art's purpose is to add a bit of joy to life, then Oslo has it down pat.
Save