Florida is full of beautiful state parks.  Lakes and palm trees, what's not to love?  This one is no different on the surface.  De Leon Springs is state park built around a natural spring about 45 minutes inland from Daytona Beach.   The spring stays at 72 degrees F year round, making it "swimmable" for some (kind of a polar bear challenge for me).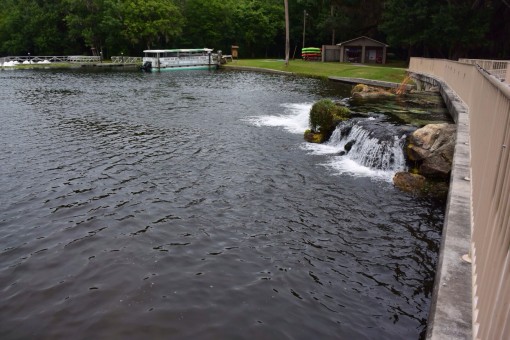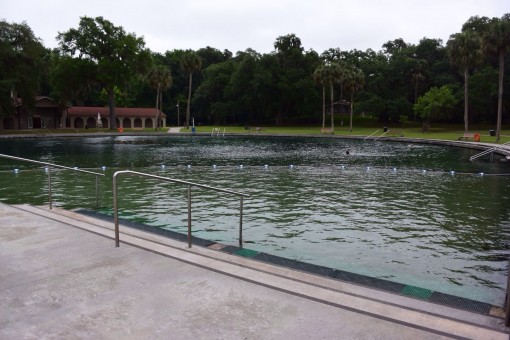 The scenery and warm(ish) waters make it a favorite spot for swimming, hiking, fishing, picnicing, and the like.  But there are a few key features that make De Leon Springs stand out amongst Florida State Parks.  While it doesn't boast mermaids like Weeki Wachee Springs, it does have DIY pancakes and a water skiing elephant.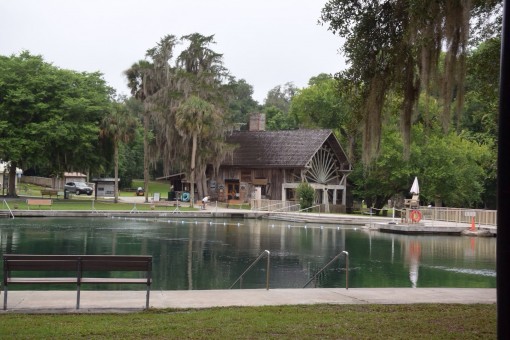 De Leon Springs is home to the Old Spanish Sugar Mill,  a breakfast spot featuring DIY pancakes housed in a historic replica sugar mill.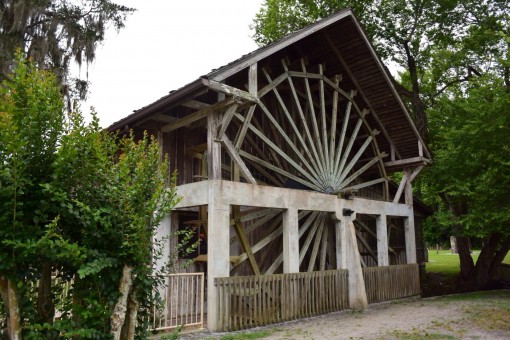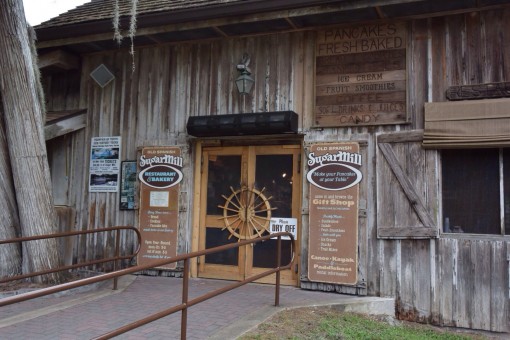 Some of you may remember my excitement at the concept of DIY pancakes at Funky Brunch in Savannah. This place was equally exciting, though there are some differences.  The Old Spanish Sugar Mill is decorated like an old country store or rustic lake house.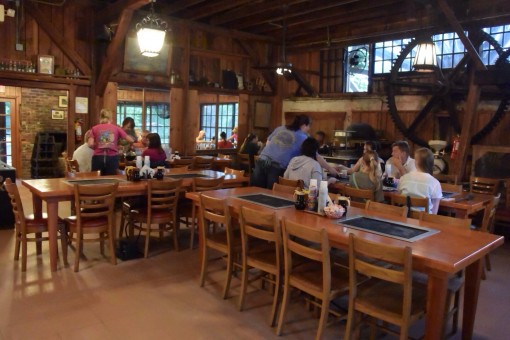 They offer two different kinds of pancake batter, a more traditional pancake batter and their signature 5 flour batter and numerous mix-ins.  While the batter does not lend itself to artistic interpretation quite as easily as at Funky Brunch, it still taste delicious and they offer molasses as a topping, which I wholeheartedly support as it is the closest thing around here that I can get to Steen's Cane Syrup.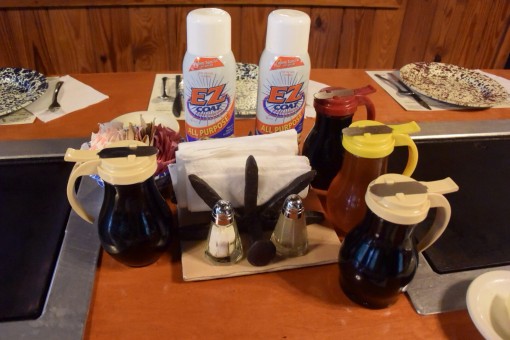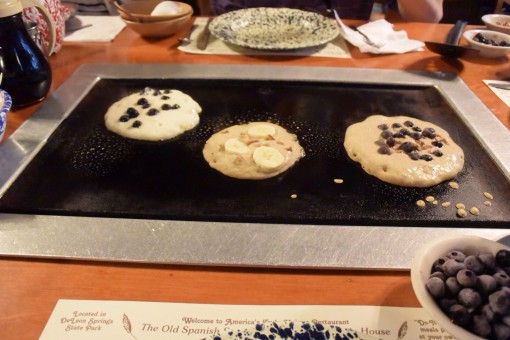 Another difference between Old Spanish Sugar Mill and Funky Brunch that I support less wholeheartedly is that you can cook your own eggs on the griddle.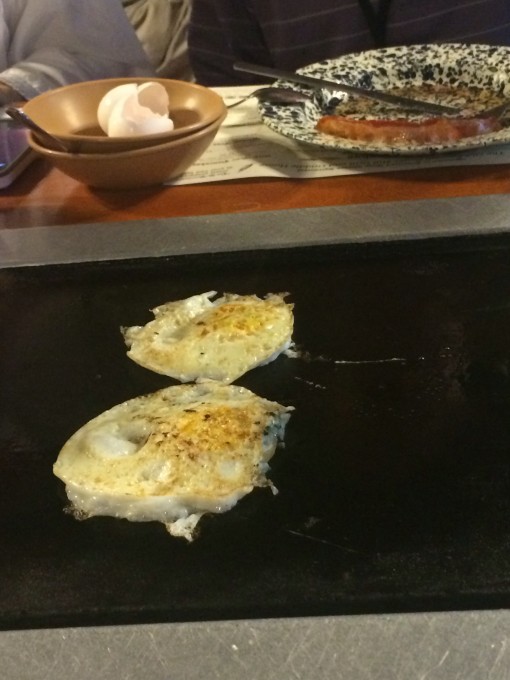 The general population shouldn't be trusted to cook raw eggs, especially while handling community syrup handles.  Perhaps that's just my semi-rational fear of food-borne illness talking, but it seems like a bad idea.
Now the interesting part, the water skiing elephant!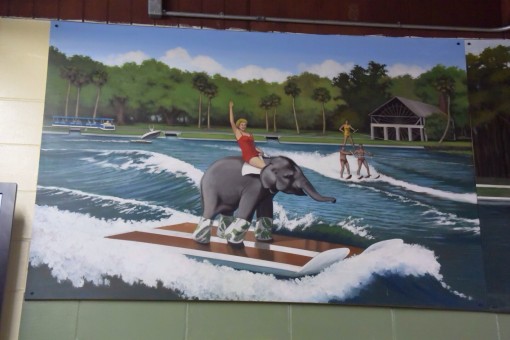 There is a small information center at De Leon Springs State park covering the history of the park and the general area from the time it was inhabited by Seminole Indians, to the Civil War, to present.  The most interesting period however was 16 years starting in 1953 that it operated as Ponce De Leon Springs, featuring a jungle cruise (which I was pretty excited about having worked at the Disney version of it's name sake),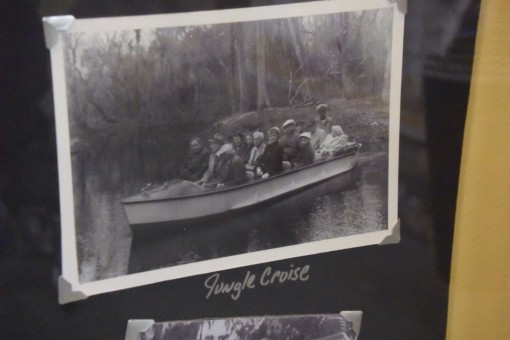 tram tour, and the star of the show, a circus with a water skiing elephant.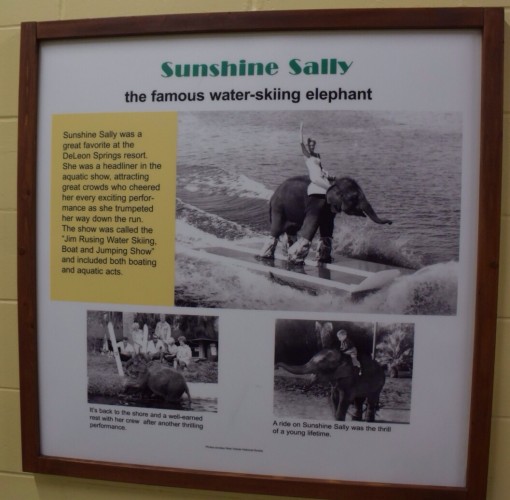 It was one of many roadside attractions in Florida that fell by the wayside with the advent of bigger amusement and theme-parks and widespread air travel.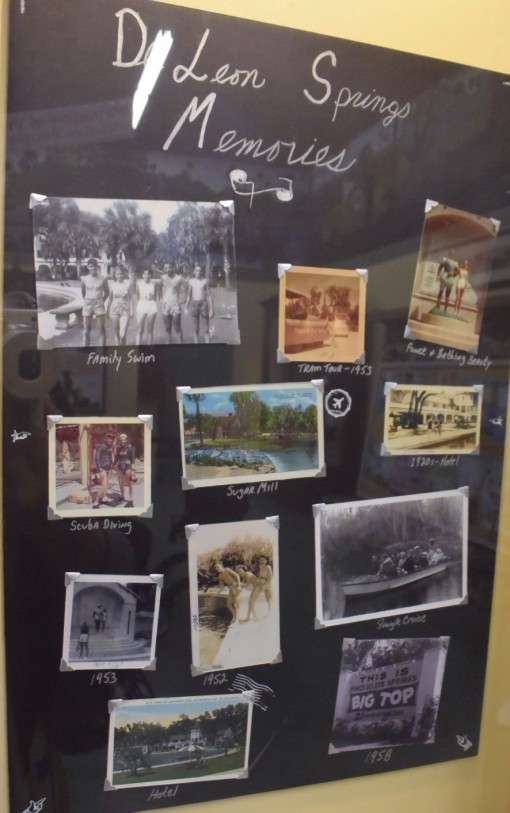 Here's a fun fact, when the tourism dried up and the circus was forced to pack up and leave town, apparently the monkeys were a bit too much to pack up and take with them.  The circus operators figured, "hey, Florida is pretty much the jungle." and they weren't wrong, the monkeys now have a breeding population that you can sometimes see on a few of the De Leon Springs hiking trails.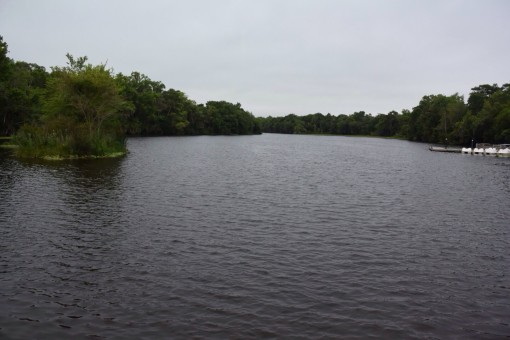 So what looks like just another pretty spring in Florida is actually full of monkeys and pancakes.  That in itself is worth a visit!