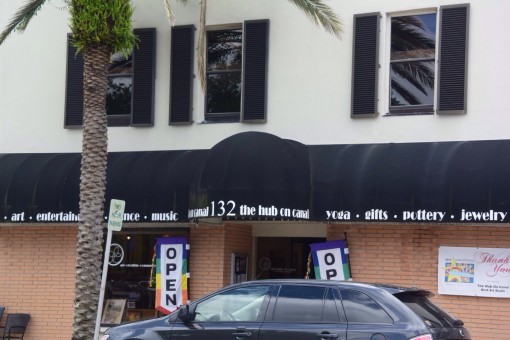 It's a little known fact that aside from being the shark attack capital of the world (according to the International Shark Attack File, anyone who has swam there has been within 10 feet of a shark) New Smyrna Beach also has a thriving arts scene.  In fact, New Smyrna Beach is listed as one of the top 100 arts towns in America.  Arts and the beach (even if it is filled with horrible man eating sharks) of course makes this my new favorite place.  The Hub on Canal is…well… the hub of all of this.  Housed in a former movie theatre from the 1930s, the building became the Hub in 2010.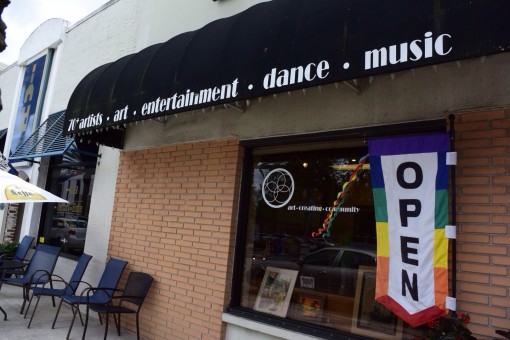 The Hub on Canal now serves as an all encompassing arts center offering workshops, classes, live music, and revolving galleries pertaining to all manner of visual and performance arts.
Perhaps the primary function is as a working gallery open to the public from 10am-5pm every day (10-2 on Sundays).  Once inside the Hub on Canal visitors can peruse art for purchase in 30 different studios inside the hub that are rented out to permanent and visiting artist.  The collections are quite diverse, with everything from paintings to woodcarvings, to paper mache, and even musical instruments in all different styles that run the gamut from traditional to post modern and everything in between.  There is quite literally something for everyone.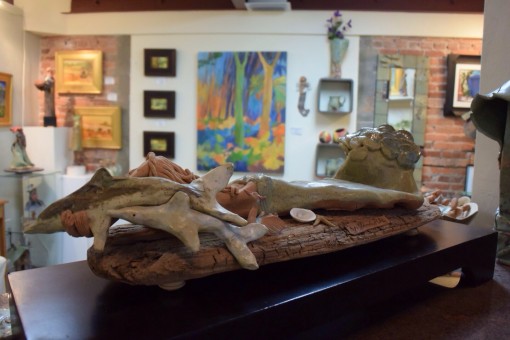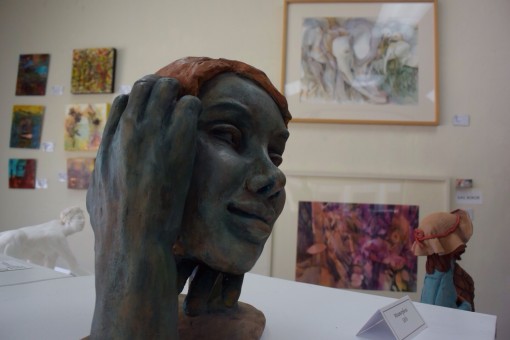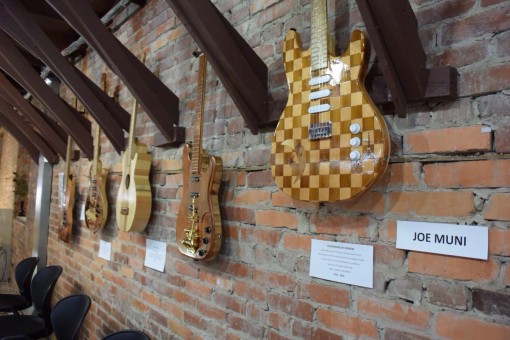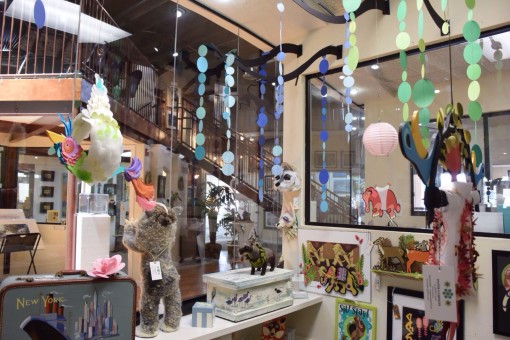 All of the artist use their space as a working studio, if you're lucky you could catch one of the masters at work.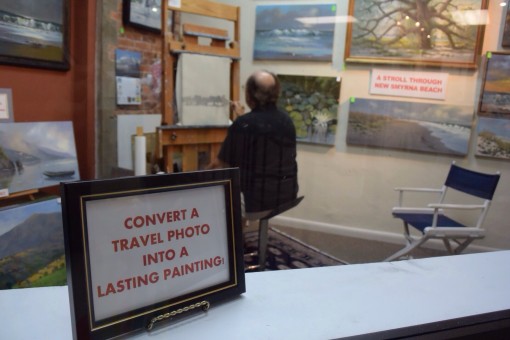 Most of the work displayed in the hub is for sale, (mostly at shockingly reasonable prices if anyone in the area needs to decorate!)
In addition to all of the art for sale, there are also revolving exhibits in the gallery that change every month.  With every changing gallery exhibit The Hub On Canal hosts a reception on the first Saturday of the month open to the community and the artists.  When I visited, the gallery housed an exhibit of self portraits done by the Hub's resident artists.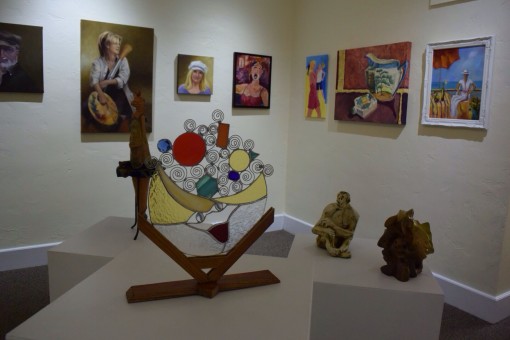 Gallery, museum, home decor store, live music venue, The Hub On Canal wears a lot of hats.  They even offer some great motivational, advice, and philosophies.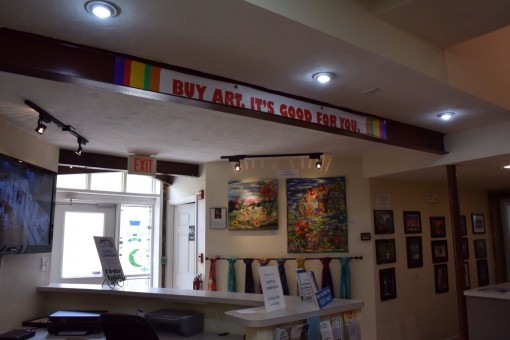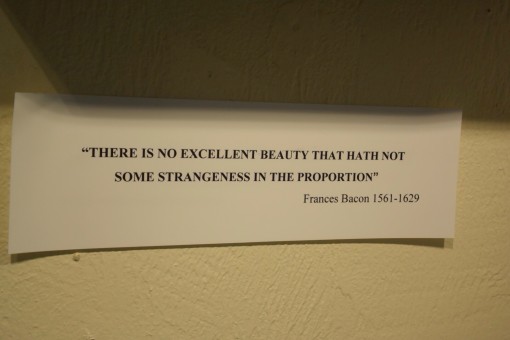 If you live in the New Smyrna Beach area or just passing through, you can check the Hub on Canal website for a calendar of events and happenings.  They are always hosting dance, yoga, painting, sculpture, writing, and even foreign language classes and workshops, as well as the occasional open house, reception, or live music event if you're lucky enough to chance into it.  Living in Orlando, I know I plan to check out some of their events and classes in the future (especially now that I'm afraid to go in their shark infested waters!)