Winter Park, FL has long been a hot food destination for Orlando residents, but it's finally gaining traction among tourist as well.  This is great news for the city, but not so great for finding parking or traffic on 1-4, but I'll suffer.
Winter Parks newest (and perhaps only) Bratalian restaurant is a wonderful addition Orlando's highly underrated restaurant scene.   I should probably add the disclaimer that Bratalian is a totally made up (by me) word that the restaurant has not (yet) adapted, but it is a Brazilian style Italian restaurant, so there you go.
Braccia Pizzeria & Restaurante is located on Morse Blvd, just off of the Park Ave. main drag.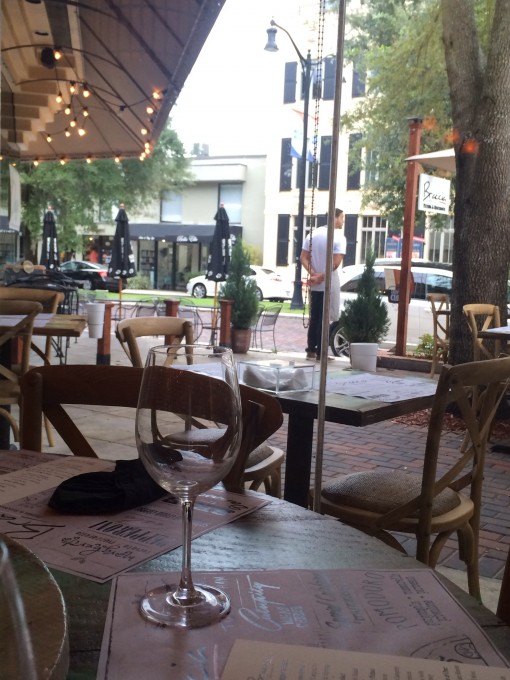 The restaurant consists of an intimate dining room with quirky additions like exposed brick and grass on the walls, and charming patio for warm Florida evenings.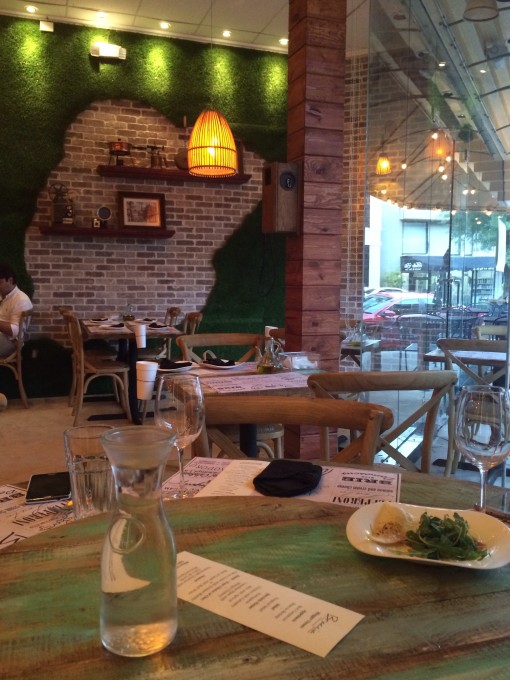 Braccia has only been open for about a month, and I was invited last week to sample some of their offerings.  It was perfect, because I got to try a little of everything, but their pizzas are the star of the show.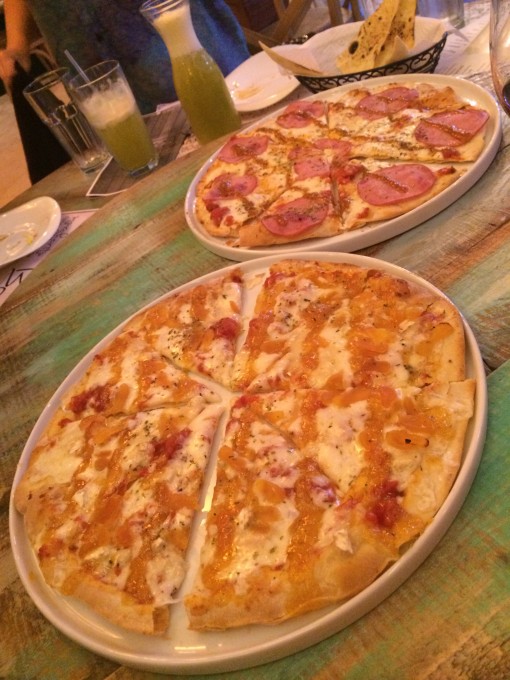 But I'll get to that later, and the other courses were nothing to scoff at.
We started off with appetizer portions of some of their menu items.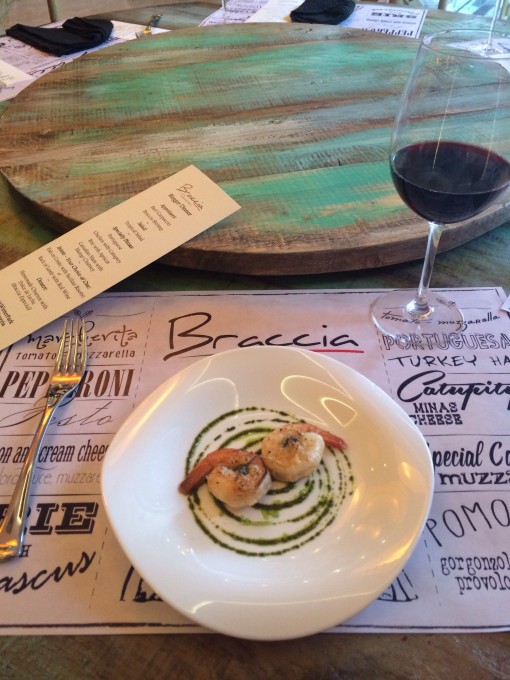 First up was the Braccia Shrimp.  A delicious grilled shrimp dish with a pesto swirl.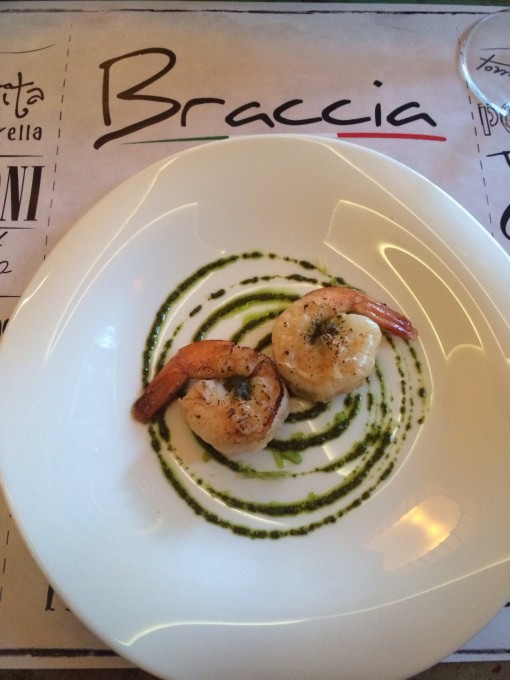 Then we sampled the Beef Carpaccio, which was perfectly tender thinly sliced beef with slightly bitter mixed greens and a thin cracker made from their amazing pizza dough.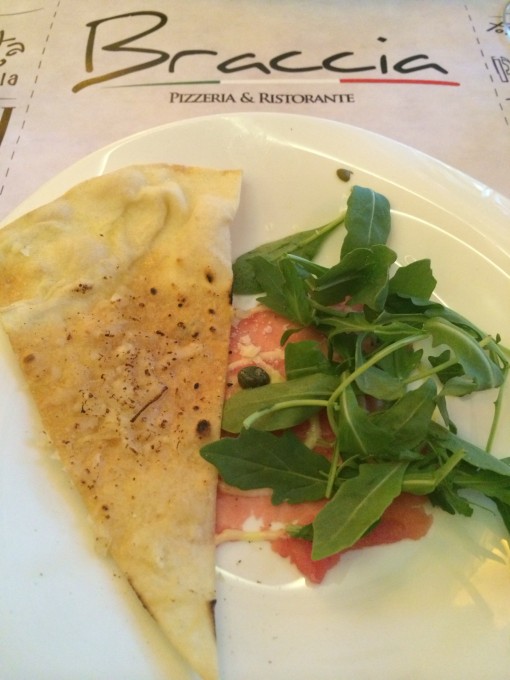 We followed that up with at Tropical Salad, with (yay!) more shrimp!  The tropical salad is served with fresh mango and pineapple and topped off with a honey mustard dressing.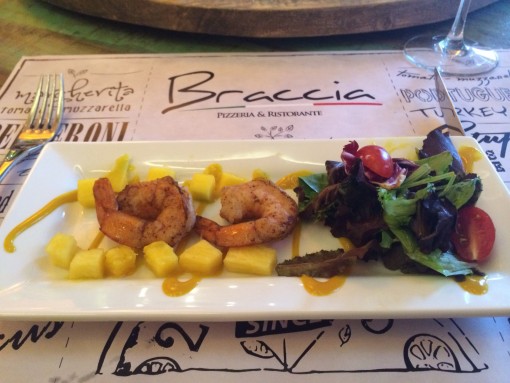 Now on to the best part…the pizza!  You know its going to be a serious pizza when the restaurant offers plastic gloves to eat it with, complete with table side cup for disposal in case things get real.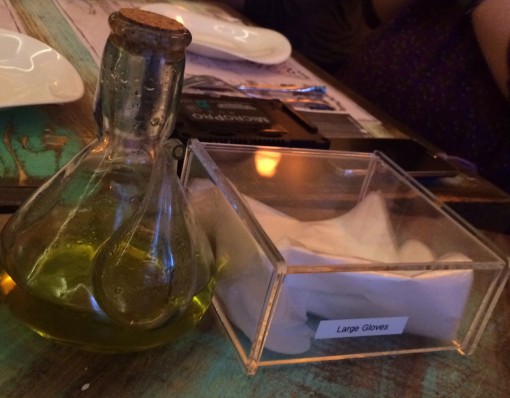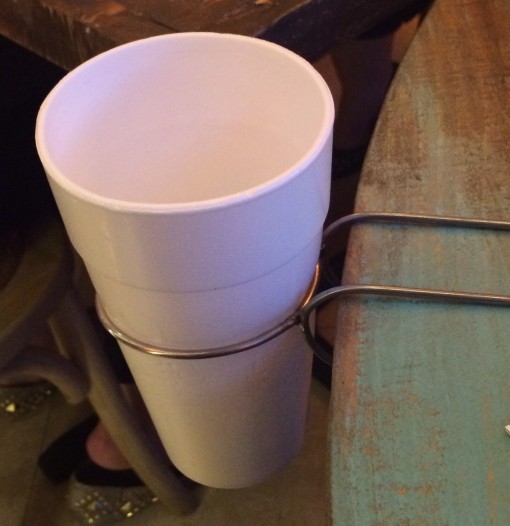 On the menu for tonight was a sampling of 4 different pizzas.
The Chicken with Catupiry, with pomodoro sauce, mozzarella, shredded chicken, catupiry (a Brazilian cheese), and oregano.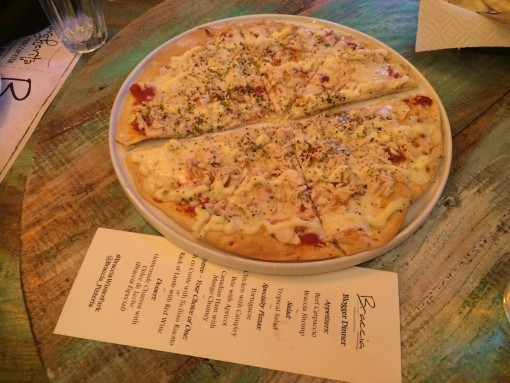 The Portugese Pizza, with pomodoro sauce, mozzarella, turkey, ham, hard boiled eggs, green olives, onions, and oregano.  Finally a pizza for breakfast!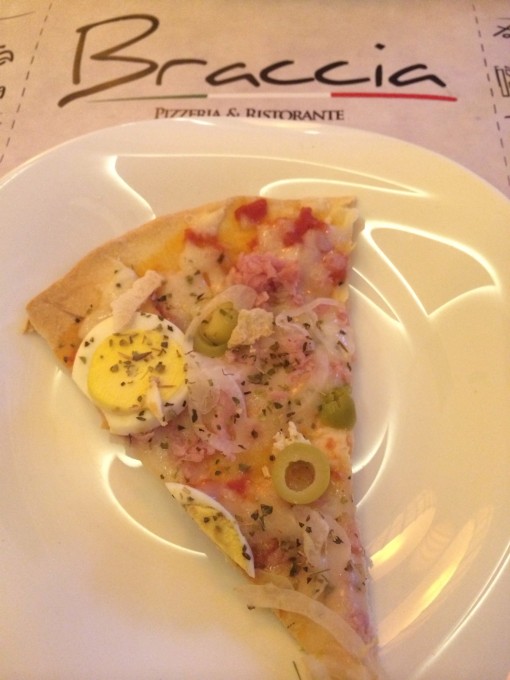 Brie with Apricot (my personal favorite!)- with pomodoro sauce, mozzarella, brie, and apricot jam.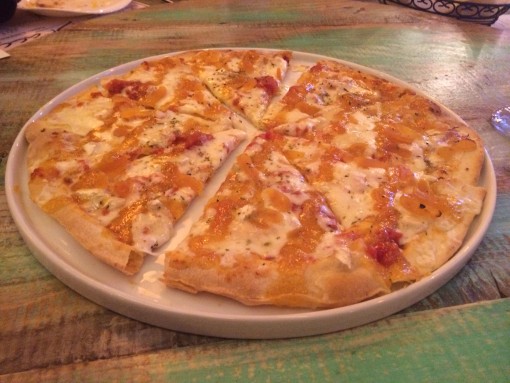 Canadian Ham with Mango Chutney (my other favorite)- pomodoro sauce, mozzarella, canadian ham, and mango chutney.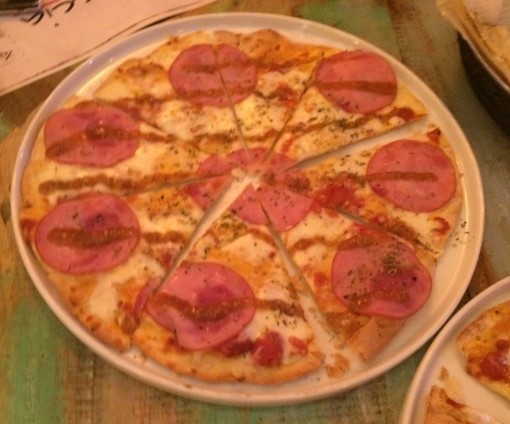 As you can see Braccia Pizzeria & Restaurante offers lots of interesting and unique pizza options to choose from that you'll probably not find anywhere else (for a full list check out Braccia's menu), but the best part of any of their pizza's is the amazing crust.
The crust is light and crispy, making it dangerously easy to eat a TON of it!  It's also the closest thing I've found to my dad's dream of a pizza made on crackers, which admittedly sounded like a terrible idea, but this is great!  Their crust is a bit better than saltines.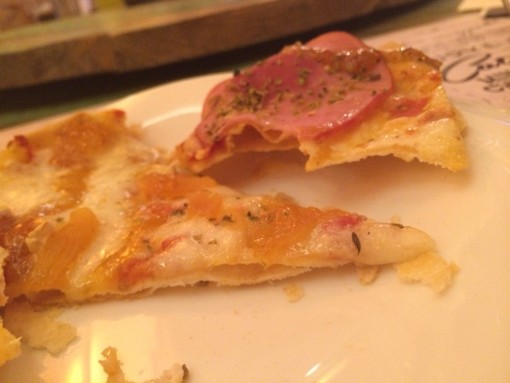 After 2 appetizers, a salad, and 4 slices of pizza, I somehow found the tenacity to push through and make it to the main course.  It's a hard job.
Lamb with Red Wine, two of my favorite things!  A rack of lamb with mashed potatoes and a red wine reduction and mint.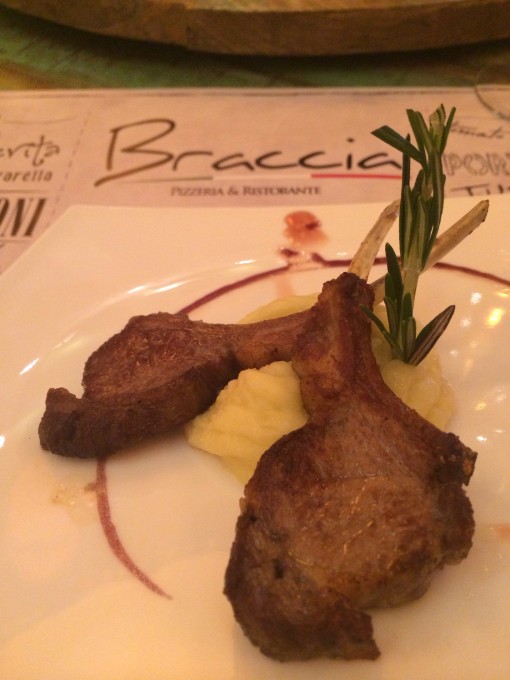 I'm a huge fan of lamb and this was perfect, and luckily a much smaller portion that what is normally served.
Now finally dessert!  We sampled both the Braccia Special, a soft cheese ice cream with guava syrup and chestnut, and the homemade Churro with Dulce de Leche.  Normally these are two separate desserts, but they work perfectly together.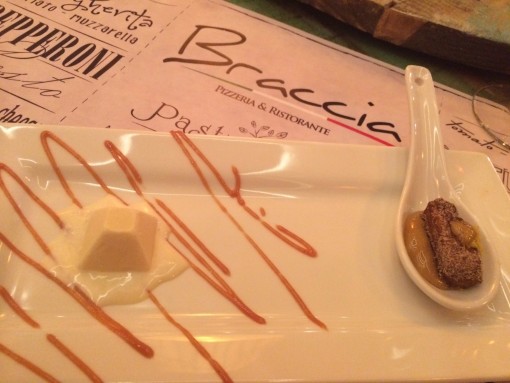 I wasn't expecting to like the Braccia Special as much as I did.  It sounds fine, but it's nothing I would have ordered on my own, so I'm glad I got to try it.  It was amazing, rich without being overly sweet and perfect with the guava.  The churros are obviously great, how could they not be?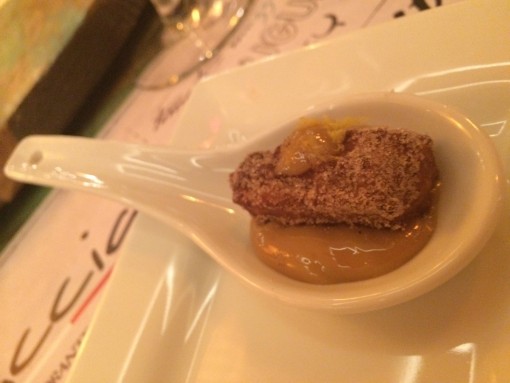 These were obviously tasting portions, but we did get a sneak preview of the actual presentation at the restaurant.  Adorable!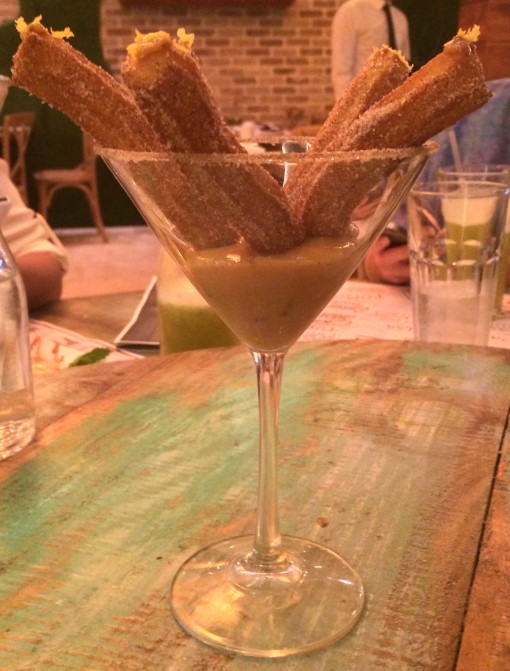 All in all a fantastic meal.  A big thanks to the guys at Braccia Pizzeria & Restaurante for hosting us.  Their passion for the food shows and I'm certain Braccia will soon become a Winter Park staple.  I will for sure be back, probably with my dad to fulfill his cracker pizza dreams.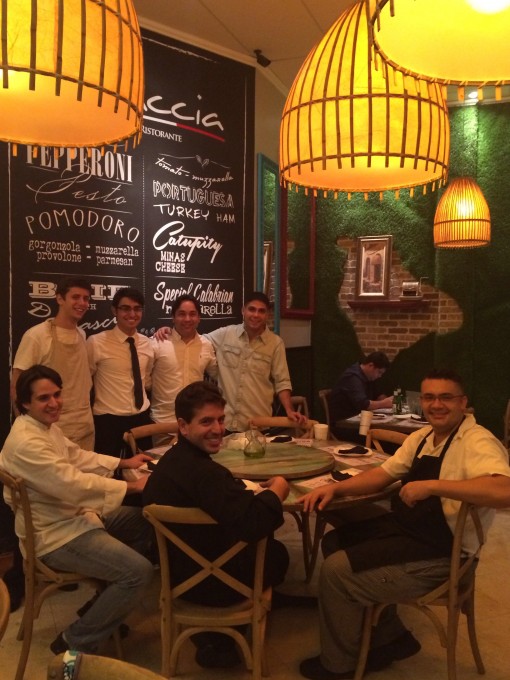 The meal was graciously provided for review, but of course all opinions are my own.  Now as an added bonus, here's a behind the scenes look at what it's really like to dine with a room full of bloggers.